Hello my quilty, crafty friends, it's Ingrid here again from www.joejuneandmae.com .
Is it ever too early to start looking at Christmas sewing projects? I personally don't think so.
And we all know that, if we want to sew something special for someone special, it's best not do it last minute.
This fabric series 'Christmas Village' by Katherine Lenius gives endless possibilities for my Christmas quilt blocks.
All of these blocks are foundation paper pieced.
I love the classic almost vintage feel of the prints of this adorable fabric series. The colors of this fabric series are
classic Christmas colors in reds and greens, but Katherine Lenius added a modern twist in baby pink, a powdered
mint and a bright navy.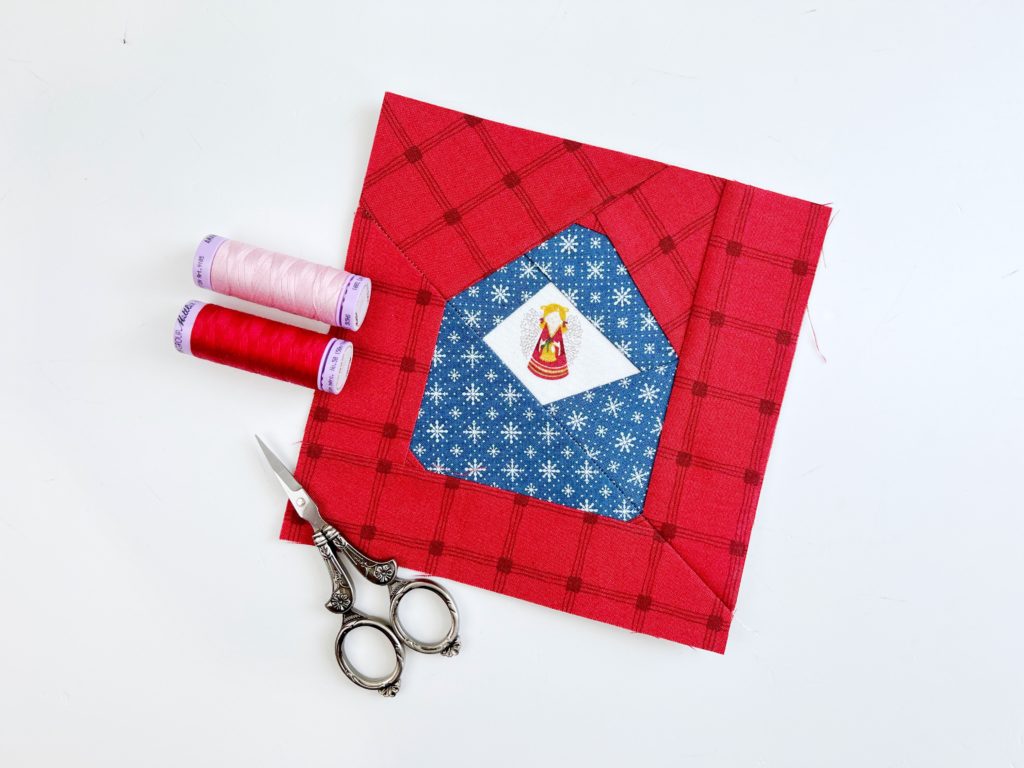 As you can see, this fabric series also includes the cutest little whimsical prints that are absolutely perfect for
fussy cutting. And if you know me a little bit, you know that I just love fussy cutting.
Fussy cutting gives you the opportunity to showcase a special part of your print and turn a basic quilt block into a
short story. Don't you agree?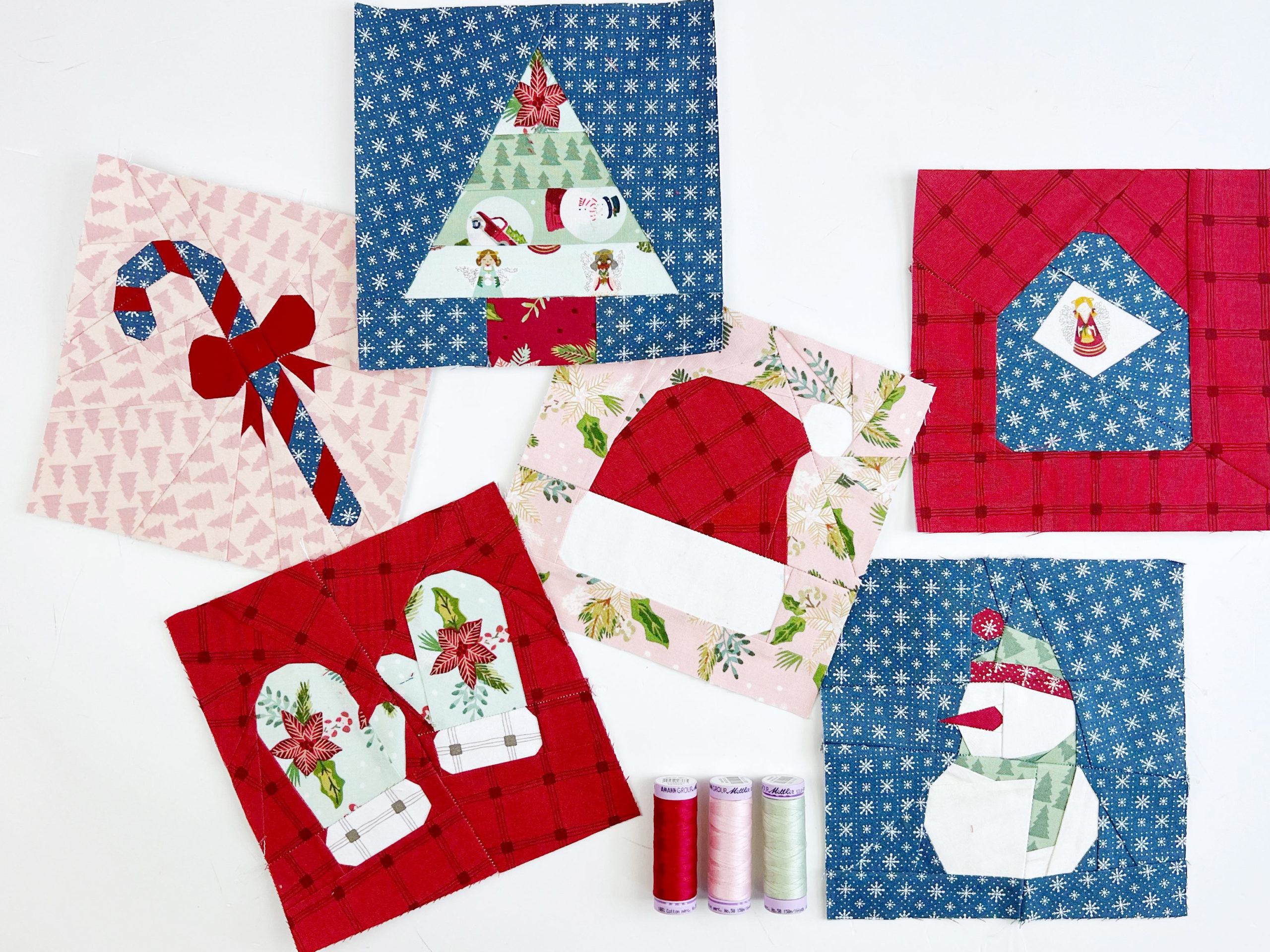 All of these quilt block patterns come in several sizes, to give you the opportunity to use them in all sorts of different
projects. I turned two of my quilt blocks into these adorable round pot holders.
And while I was making these, I decided to write up a tutorial and a free pattern for all of you, so hop on over to
www.joejuneandmae.com for a step by step tutorial and free pattern for these round pot holders. Of course you can
make the pot holders with or without the paper pieced detail, but the paper pieced detail just add the extra
specialness, don't you agree?
I think I will make a whole bunch more, they are really easy and quick to make. And who wouldn't be happy with a
Christmas gift like that?
Make sure you follow me on Instagram @joejuneandmae
and sign up for my Newsletter if you want to stay in the know for sewing tips and tricks and want to enjoy
subscribers only coupons every once in a while.
Please tag @joejuneandmae in your makes with my quilt block patterns on social media so I can cheer you on.
I hope I inspired you early enough to get into the Christmas spirit? Happy sewing
Ingrid x