Hi! I'm Casey Chatham from Sew Worthy Mama. I make patterns designed with motherhood in mind.
Today, I'm sharing a project that's perfect for all seasons of gathering and dining with loved ones. You can get the full tutorial as a convenient step-by-step PDF by subscribing to my email newsletter. Read on for a supply list and even more ways to use these panels.
If you love hosting big family gatherings or potluck parties, then you already know that traditional hot pads and trivets are too small to measure up to casserole-sized dishes.
Casserole-sized hot pads are a must-have in your kitchen! In this blog, I'll show you how to make your own in a flash, using Tara Reed's Monthly Placemat panels from Riley Blake Designs (they're even reversible!).
From Placemat Panels to Hot Pads, Wall Decor, and Gifts!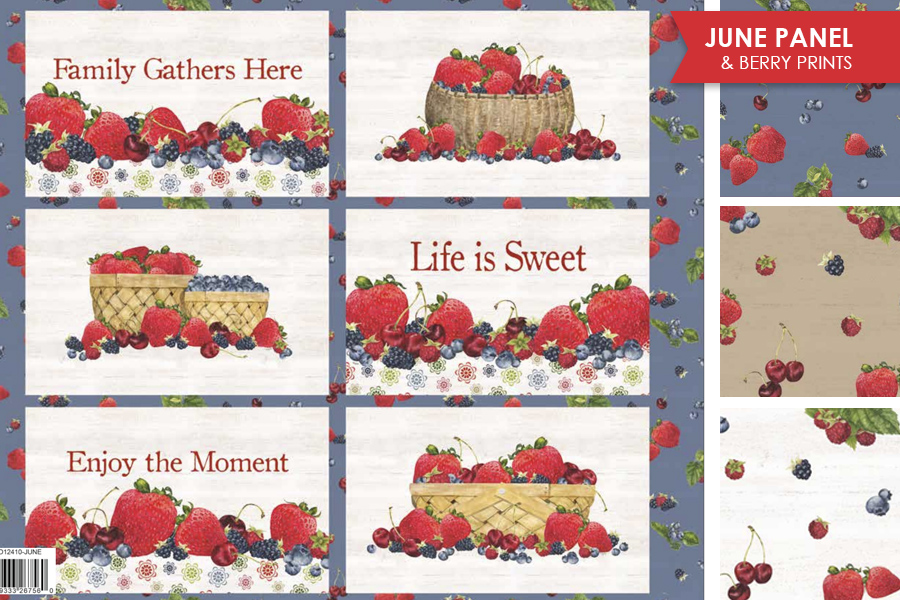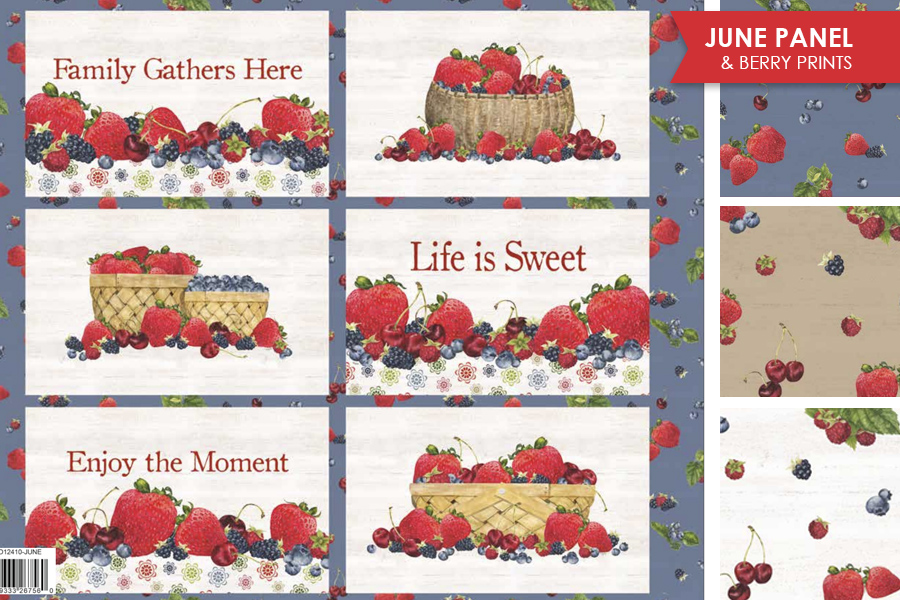 You can do so much more with Tara's fabric panels than just making placemats! (But they're ideal for that, too.) They can be used for a variety of projects if you use a little imagination.
These panels have cute, seasonal designs that are perfect for creating seasonal and eye-catching hot pads. There's a unique panel for each month of the year, which means you could have — depending on whether you make them reversible using two panels — 3-6 on-trend hot pads suited specifically for each of your family and friends gatherings! Since they function as a whole-cloth top, the panels' seasonal designs can save you a lot of time versus piecing a patchwork top for each of your hot pads.
If you need more hot pads for very large gatherings — or want to give some as gifts — you could get 6 hot pads from one monthly placemat panel by using a coordinating fabric for the backing. Or you could use a placemat panel for the front and back, as I did, and make them reversible!
Beyond hot pads, you can even hang these on the wall as seasonal decor! I like to use a modern clip hanger and just change them out with the month. (I found my hanger at Target.)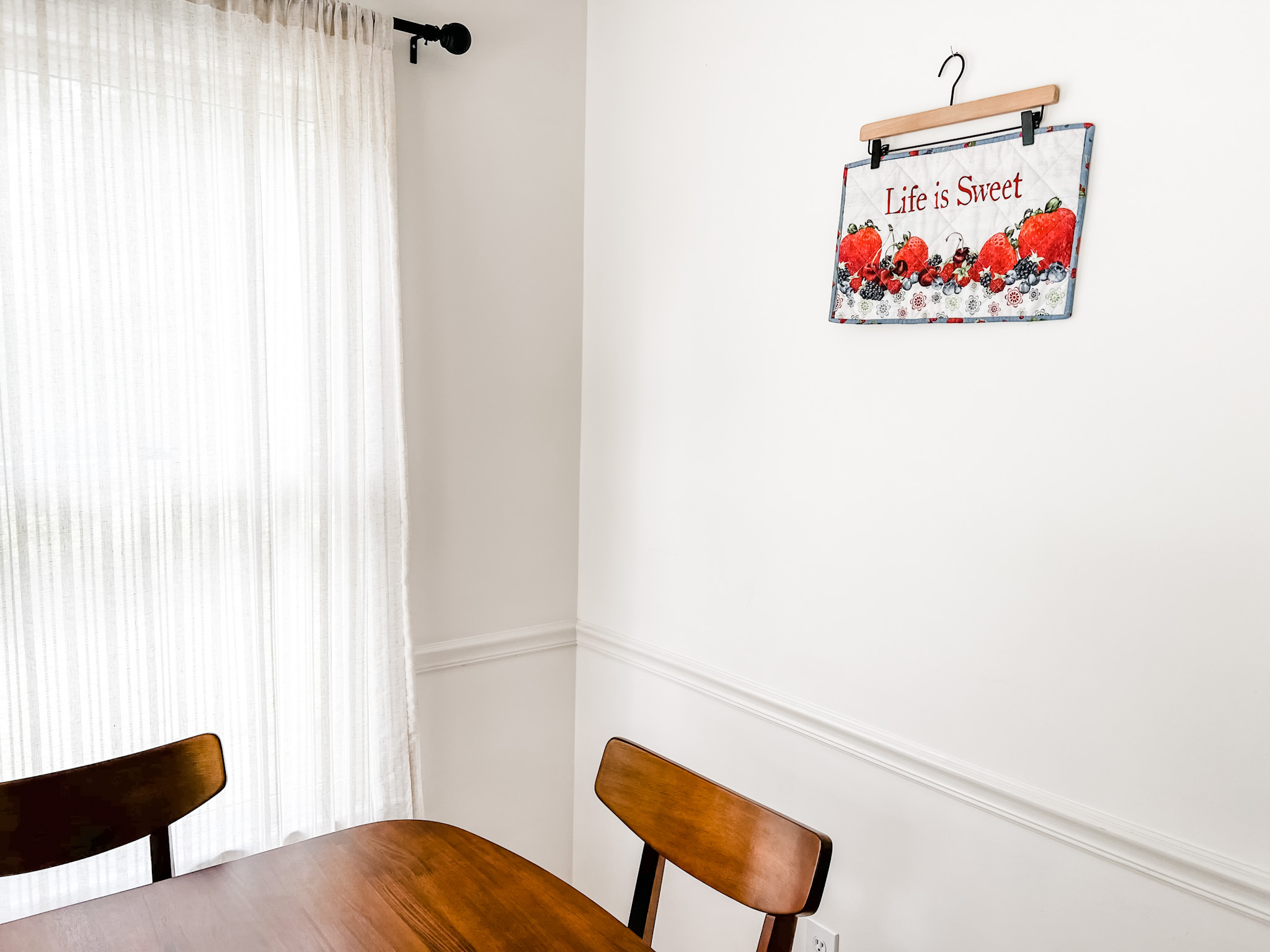 And as I mentioned, these also make great gifts. In fact, they're perfect for Mother's Day gifts, hostess gifts, or even a full-year set as a gift for someone special!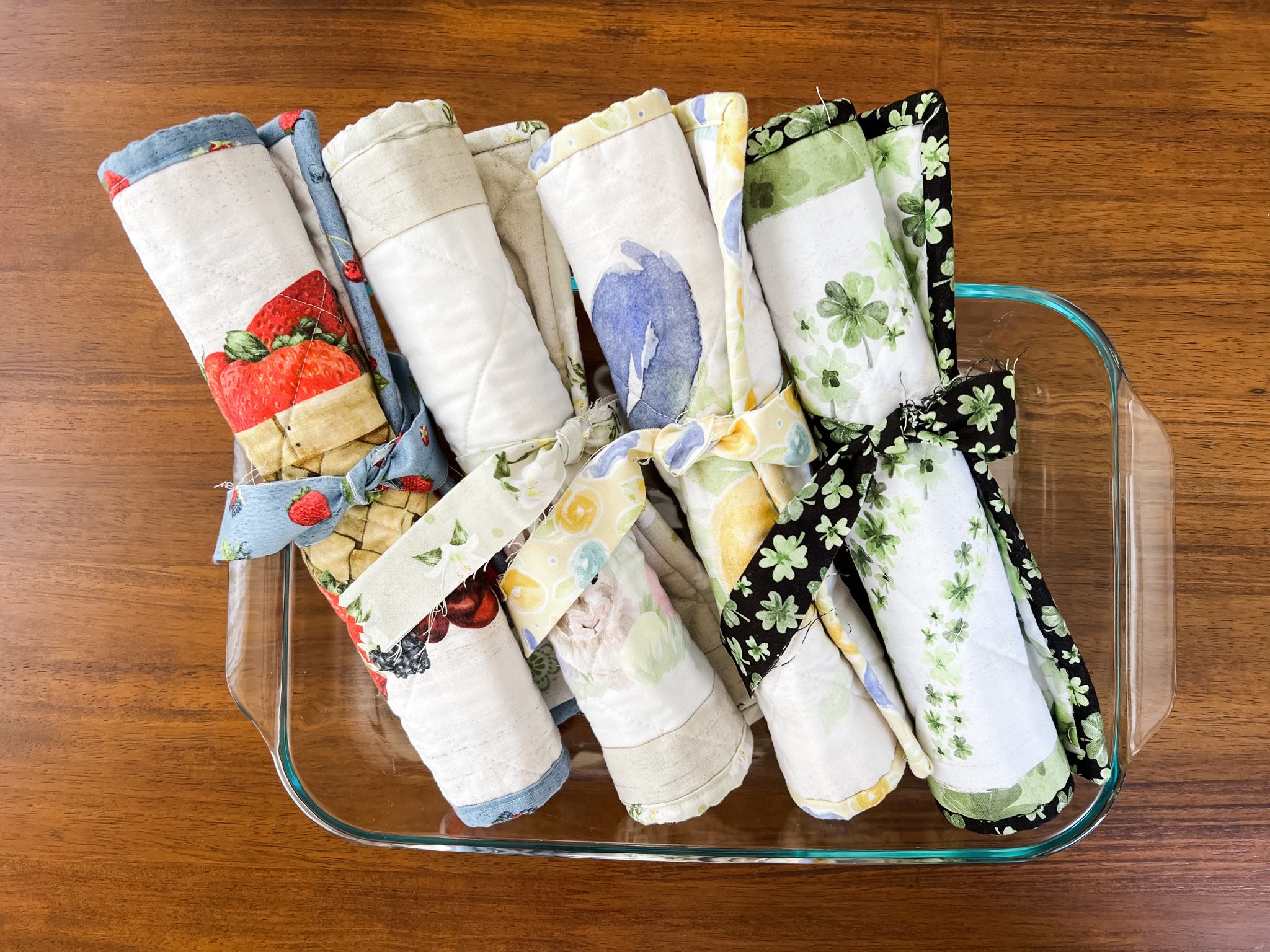 Materials Needed for Casserole-Sized Hot Pad
Here's what you'll need to make a seasonal casserole-sized hot pad:
Monthly Placemat Panel by Tara Reed for Riley Blake
Quilt batting, such as Warm & White from The Warm Company
Insulated Batting, such as Insul-Bright from The Warm Company
Coordinating fabric for binding
Optional coordinating fabric for backing (or use a second placemat from the panel for the backing)
Sewing machine
Coordinating thread
Water-soluble or heat-erasable fabric-marking pen
Rotary cutter
Cutting mat
Ruler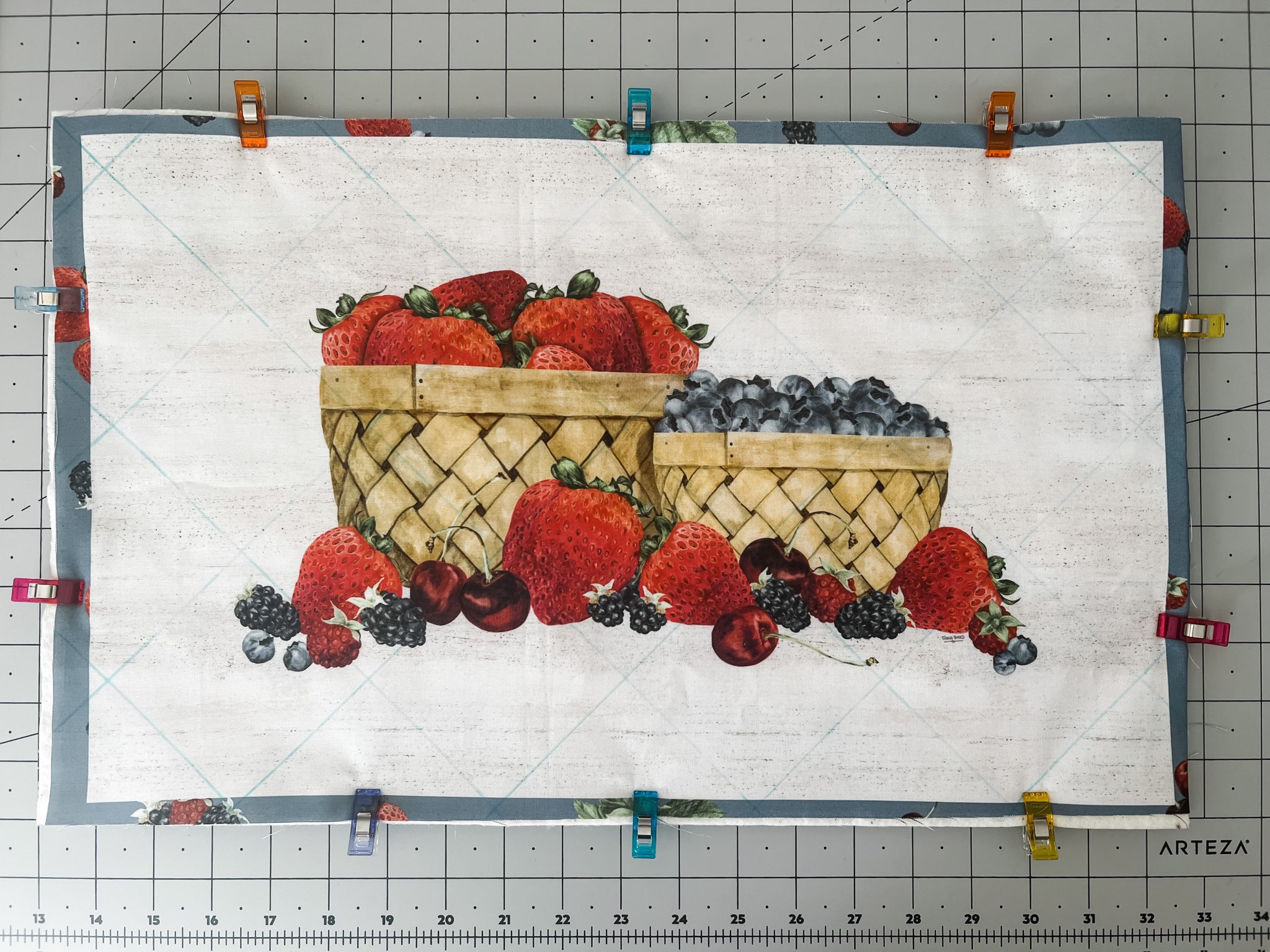 Get Started Making Your Casserole-Sized Hot Pad!
To get started making your own casserole-sized hot pads, sign up for my email list. You'll get the full step-by-step tutorial delivered straight to your inbox for free!
My PDF tutorial includes fabric requirements, simple how-to instructions, tips, and photos. As an email subscriber, you'll also get access to all the other free tutorials and quilt patterns in The Stash — my subscriber-only freebie and resource vault.
In just a few simple steps, you can create a functional and fashionable addition to your kitchen or a thoughtful and customized gift for someone special.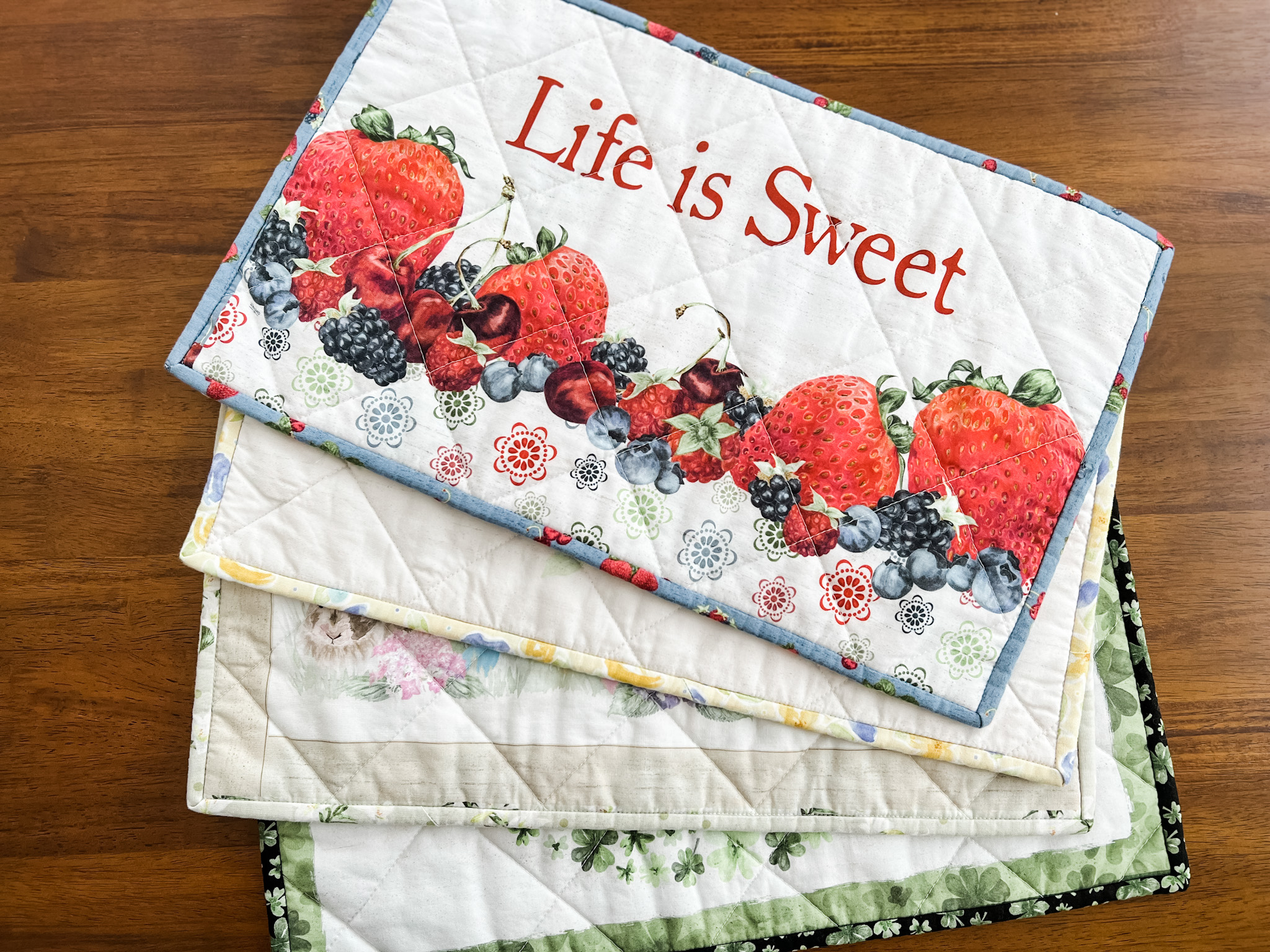 Happy sewing, gifting, and hosting!
For more Sew Worthy Mama projects and patterns, check out my website, Pinterest, or Instagram! It's my mission to help quilty mamas be more creative!