Hi Makers! It's Lisa Jo of Neverlandstitches and I am so happy to share with you this very soft and romantic project, Plaid Stars Quilt.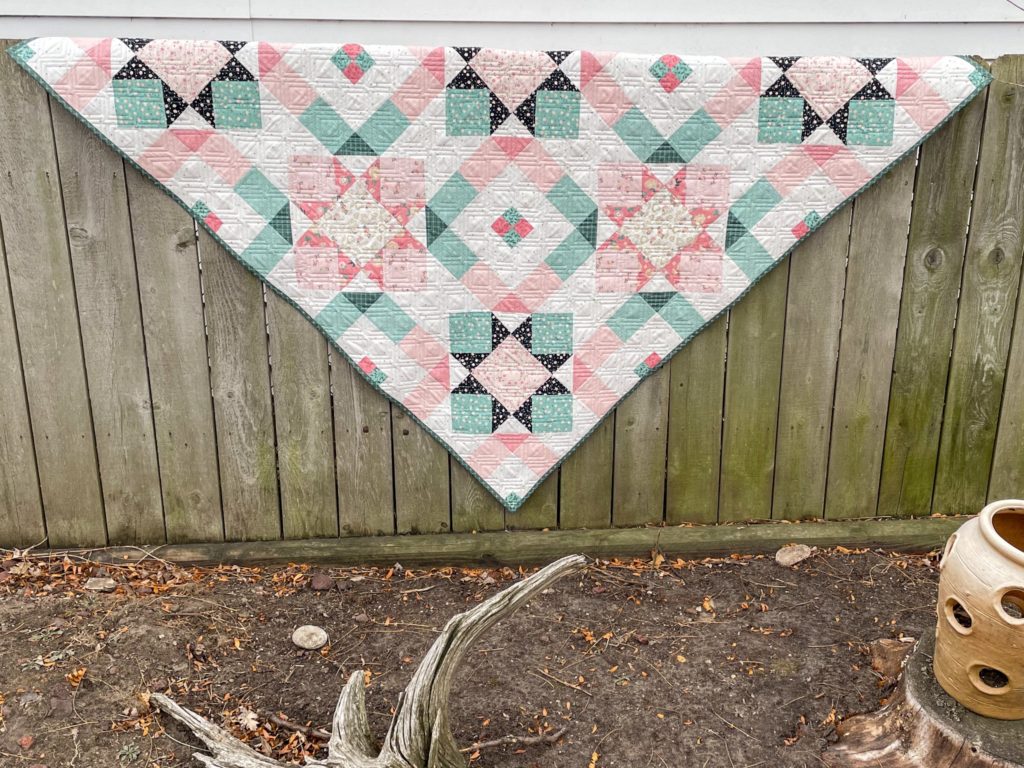 The quilt was created using the stunning new collection by Dani Mogstad, At First Sight. This romantic collection has a color palette of seafoam, blush, cream, pine, black, and coral. The fabric prints include florals, gemstone hearts, vines, strips, plaid, blossoms, and circles.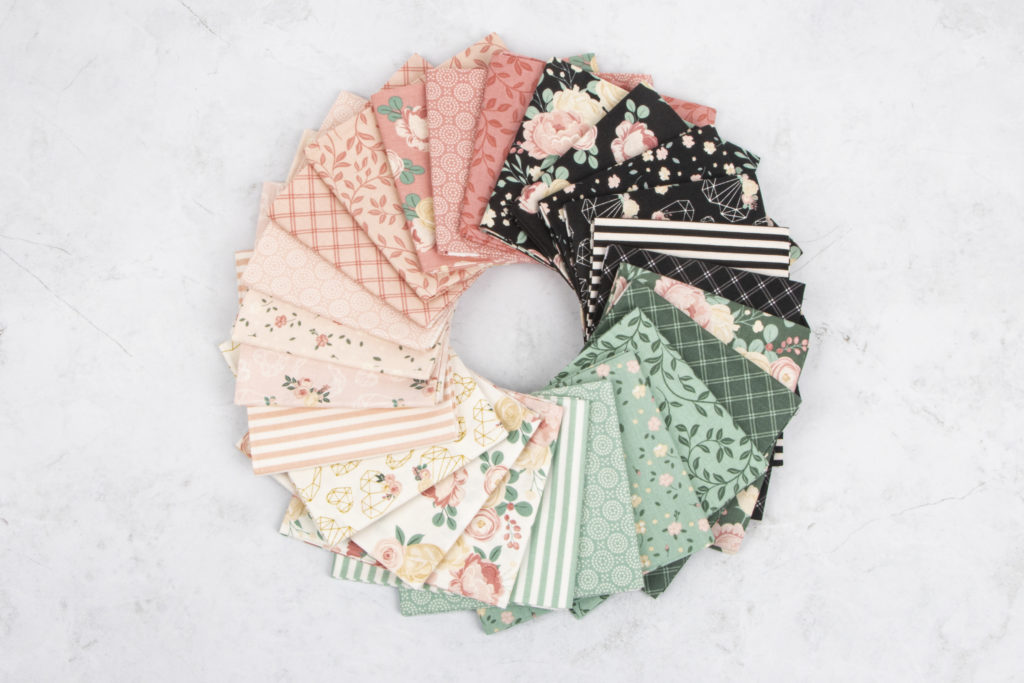 I chose to use the seafoam, blush, coral, pine, cream and a little pop of black.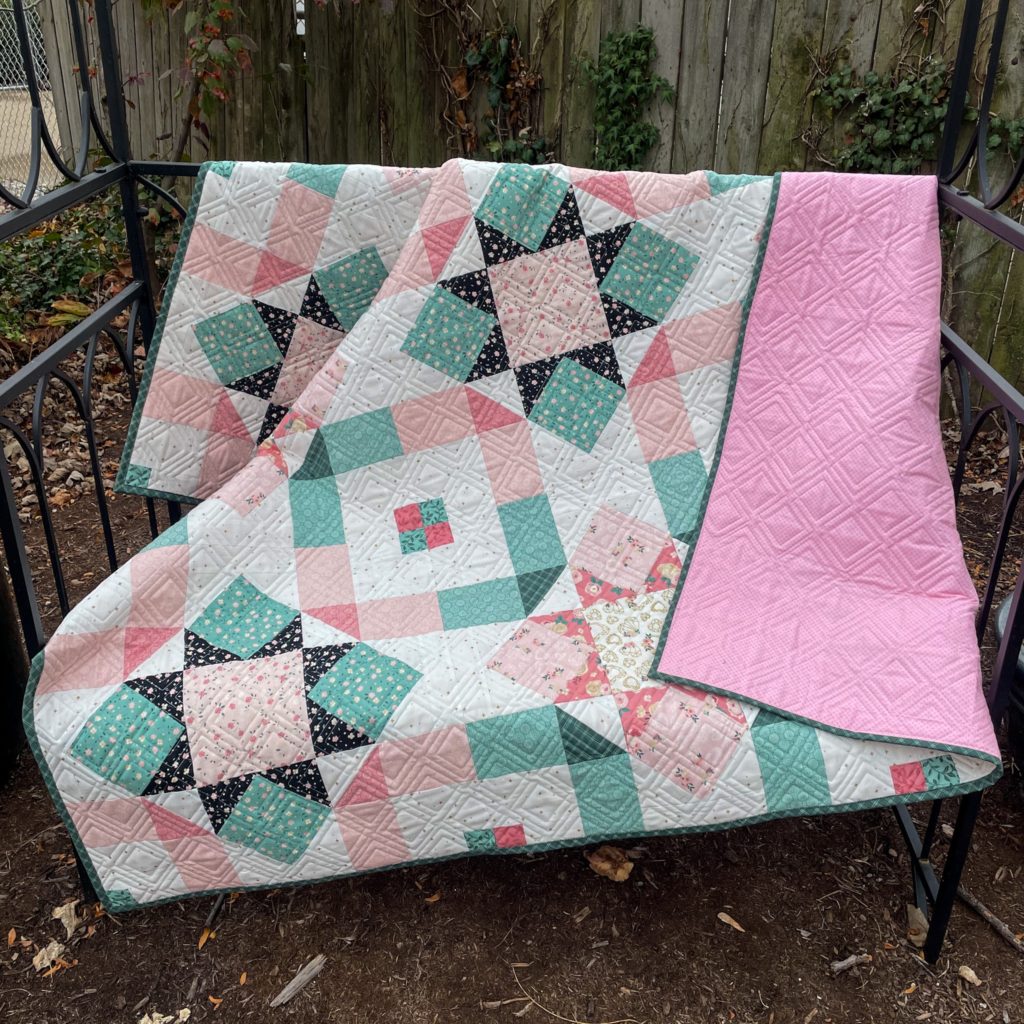 Using the dark and light versions of various prints created an interesting plaid affect with stars intermixed in the plaid and White Sparkler cotton as the background. The quilt was backed with some baby pink kisses.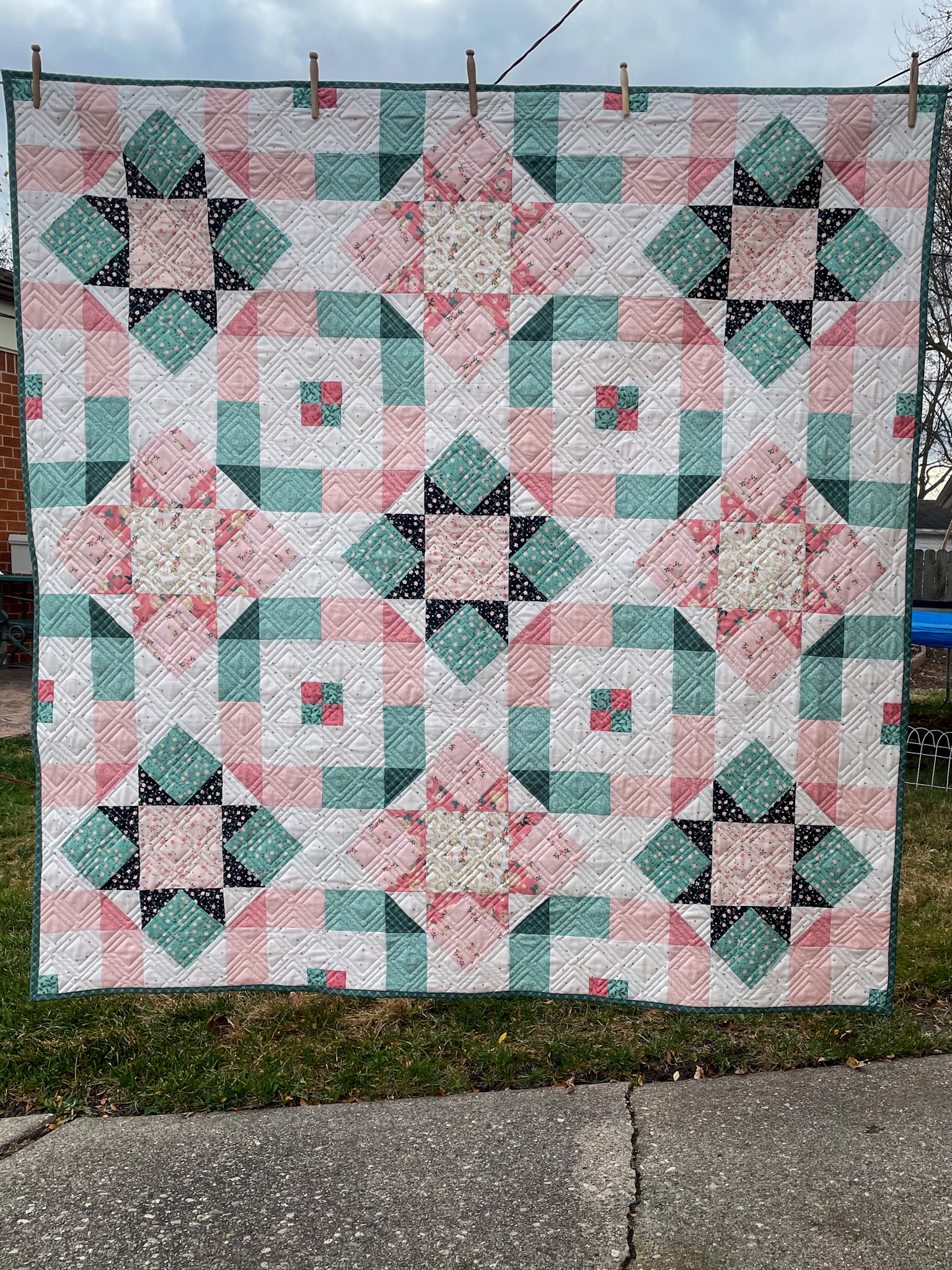 If you's like to make your own version of Plaid Stars, the pattern is available in my Etsy shop. Plaid Stars makes for a fun quilt to snuggle with your favorite person.
This busy grandma is off to snuggle with my version of this quilt, my favorite two month old and two year old girls. Here's hoping the two year old will take a nap before mommy and daddy get home.
For more inspiration, follow me on instagram @neverlandstitches or my blog Neverlandstitches.
Until next time…I hope you always find something around you that inspires your creativity…