Hello! It is Jessica Dayon here to share a really adorable set of twin baby quilts. Bumble & Bear is the sweetest collection for making baby quilts! Here is what it looks like-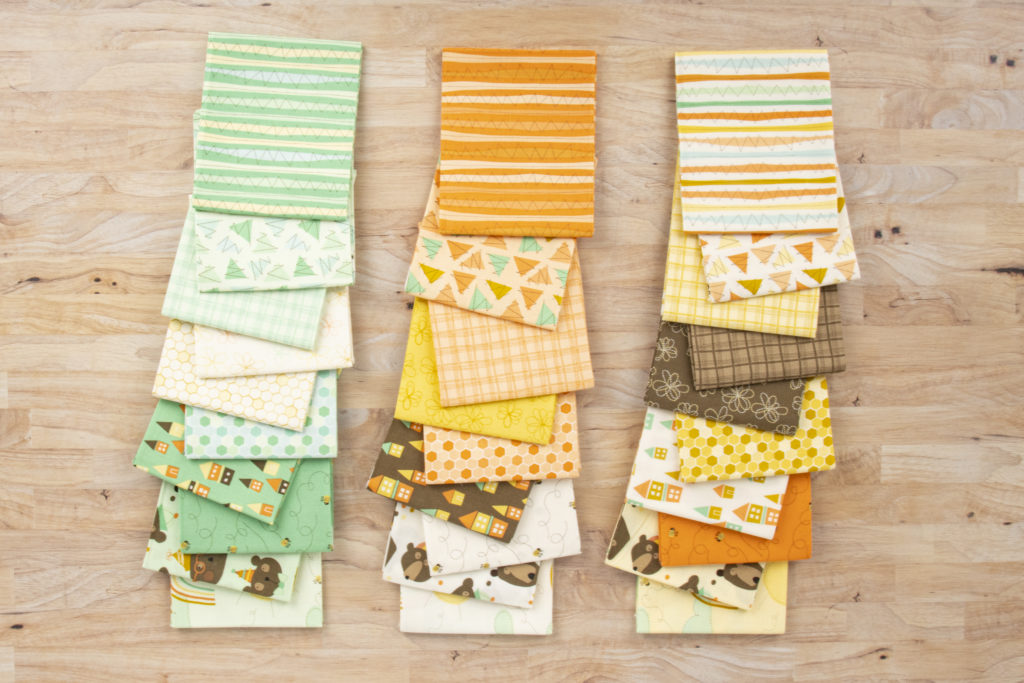 I used Bumble & Bear to make two quilts for a set of twins. I used two different patterns for the quilts but I made sure that there were some similarities because they were for twins after all.
For the first quilt, I made the Bumble & Bear quilt pattern by Sandy Gervais. I added a border and my quilt measured 41.5″ square.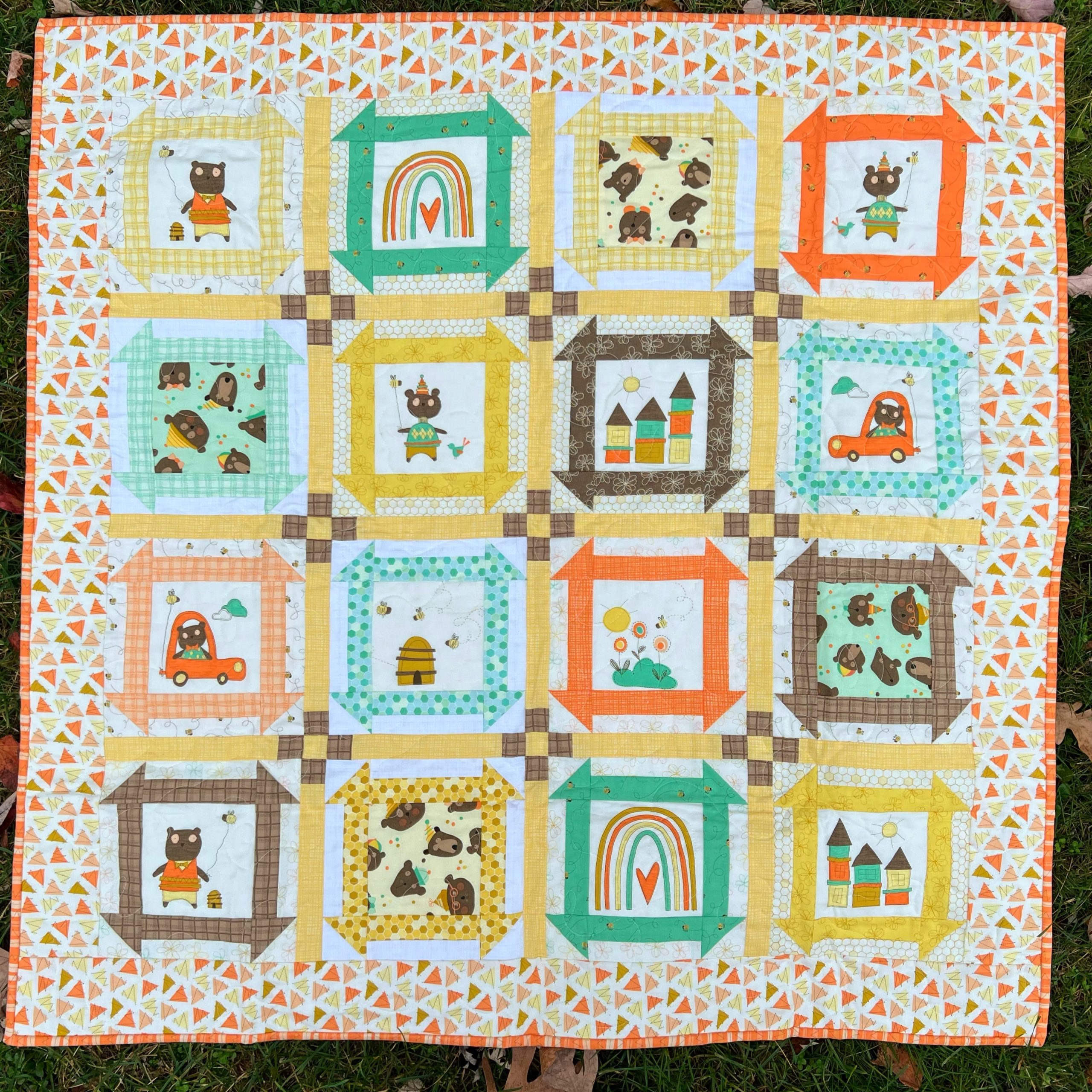 The Bumble and Bear quilt features the adorable Bumble and Bear Panel plus prints from the collection.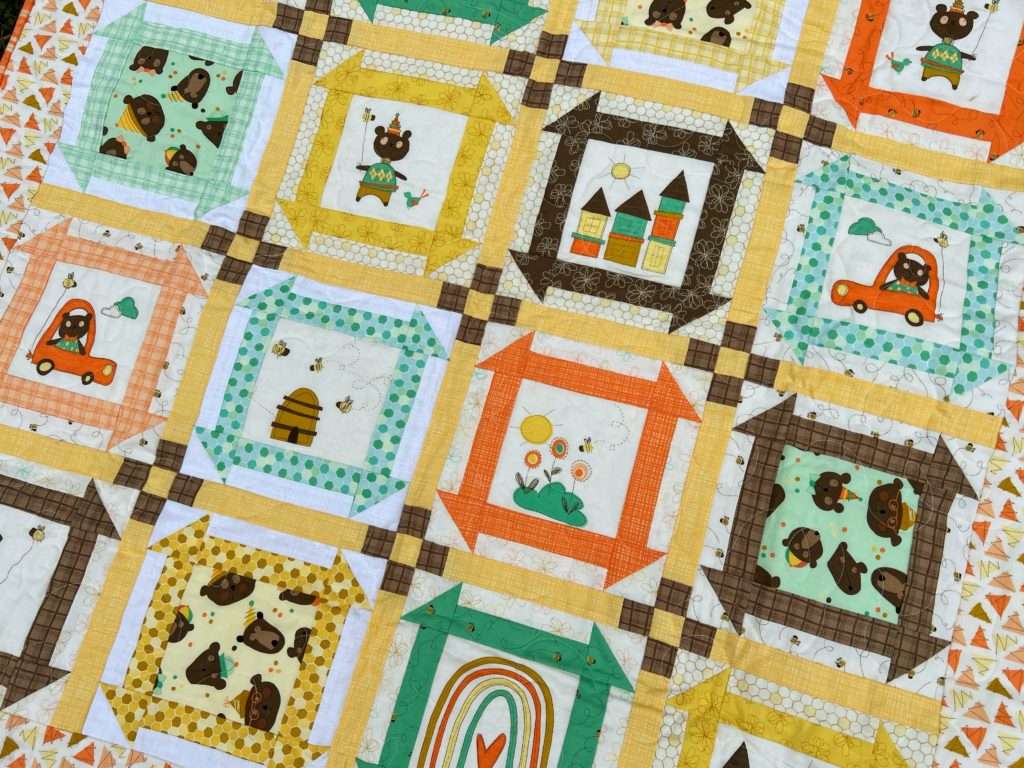 For the second quilt, I made the Bricks baby quilt by Amy Smart. I downsized the quilt so it would be almost the same size as the first quilt.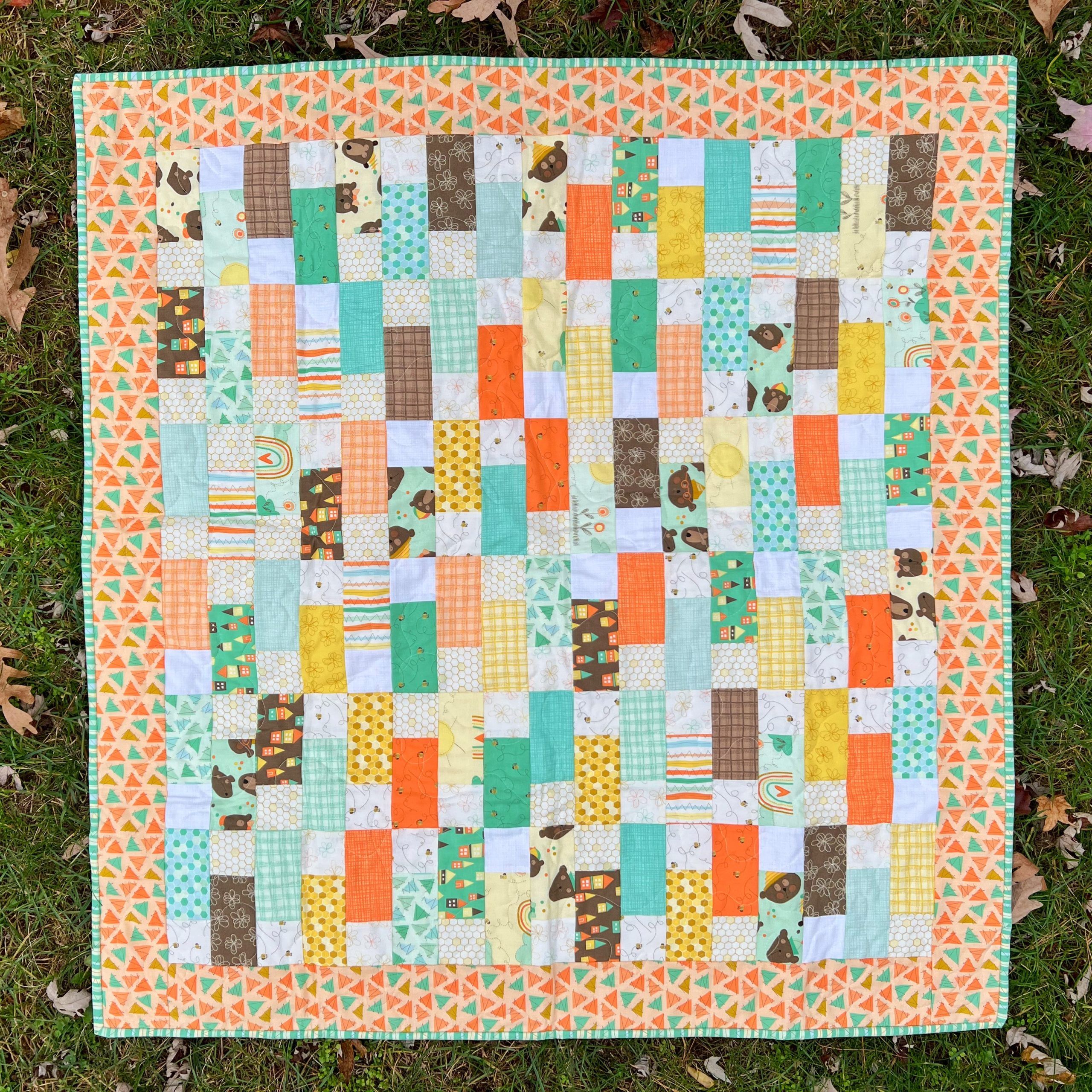 My smaller version measured 40.5″ x 42.5″. I cut the various white squares at 2.5″ square and the print rectangles at 2.5″ x 4.5″.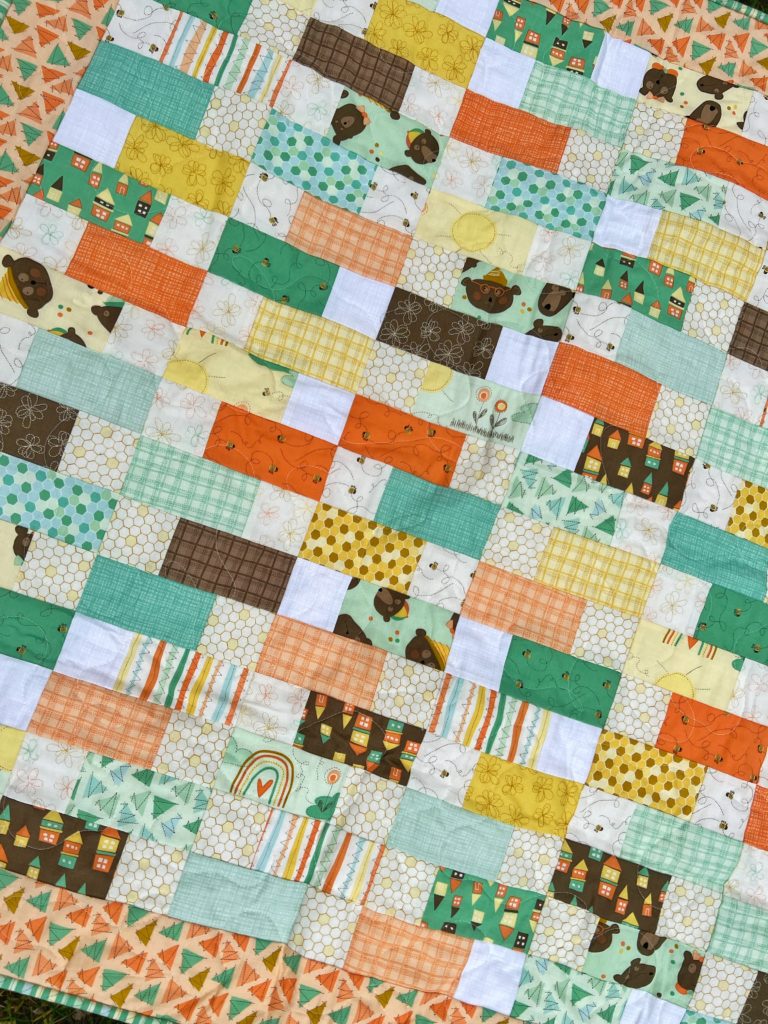 For the backings, I chose Confetti Cotton in coordinating colors. For the Bumble and Bear quilt, I used Confetti Cotton in Honey.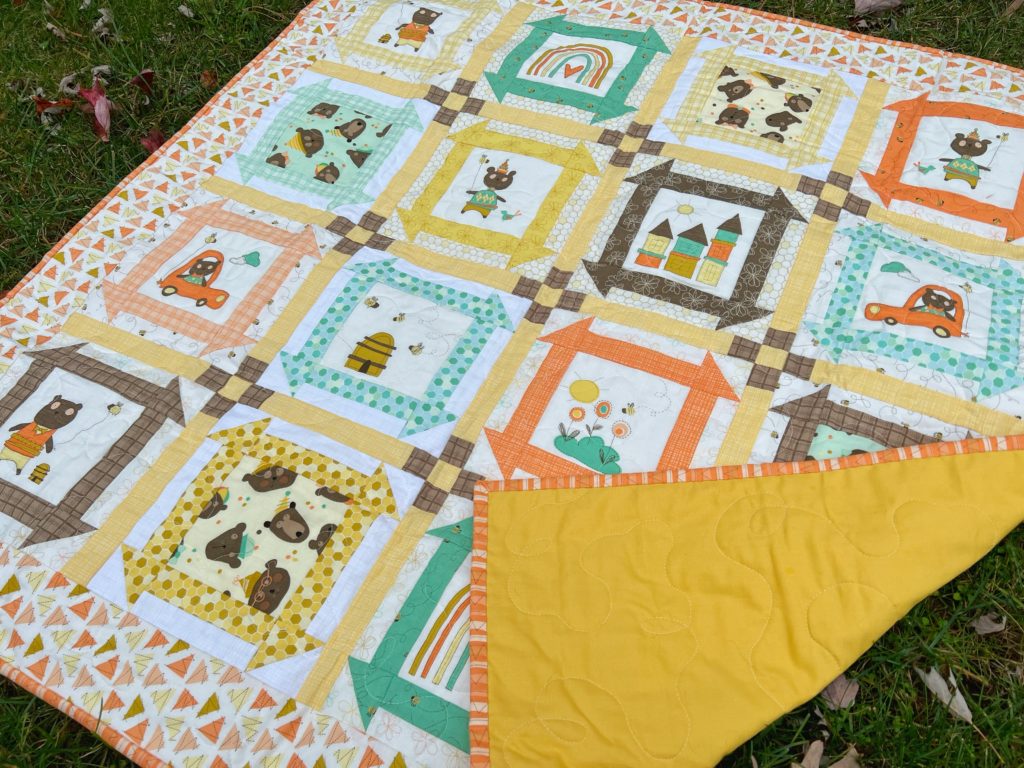 For the Bricks quilt backing, I used Confetti Cotton in Marmalade.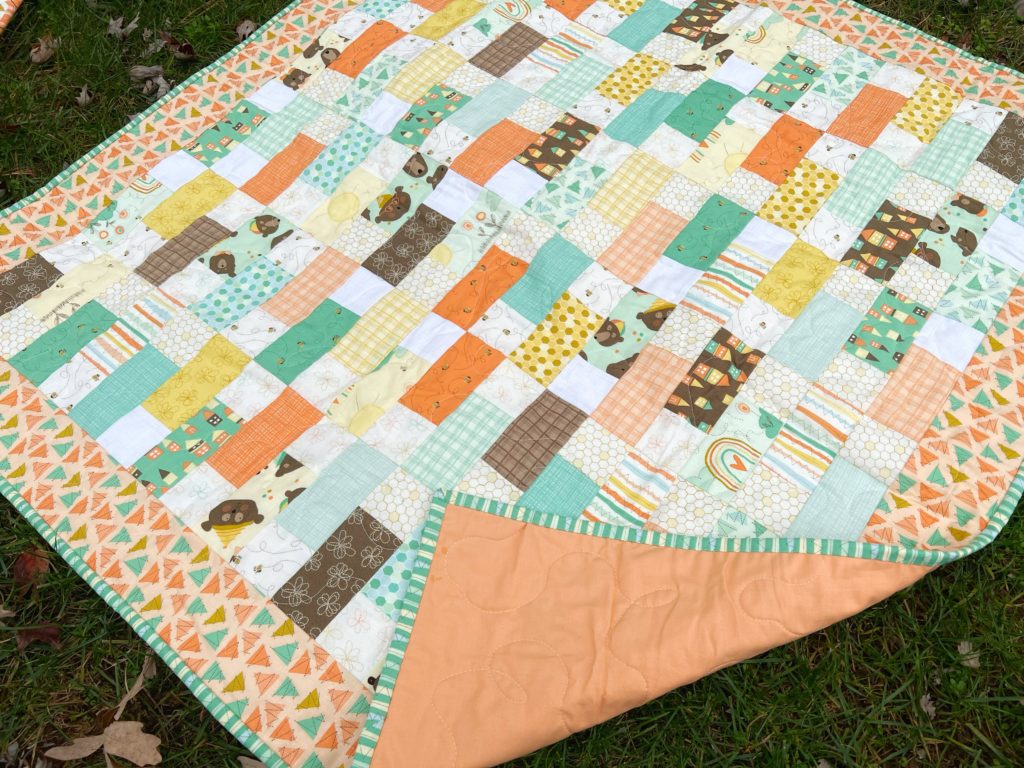 I love, love how these twin quilts turned out and I know they will make the perfect gift!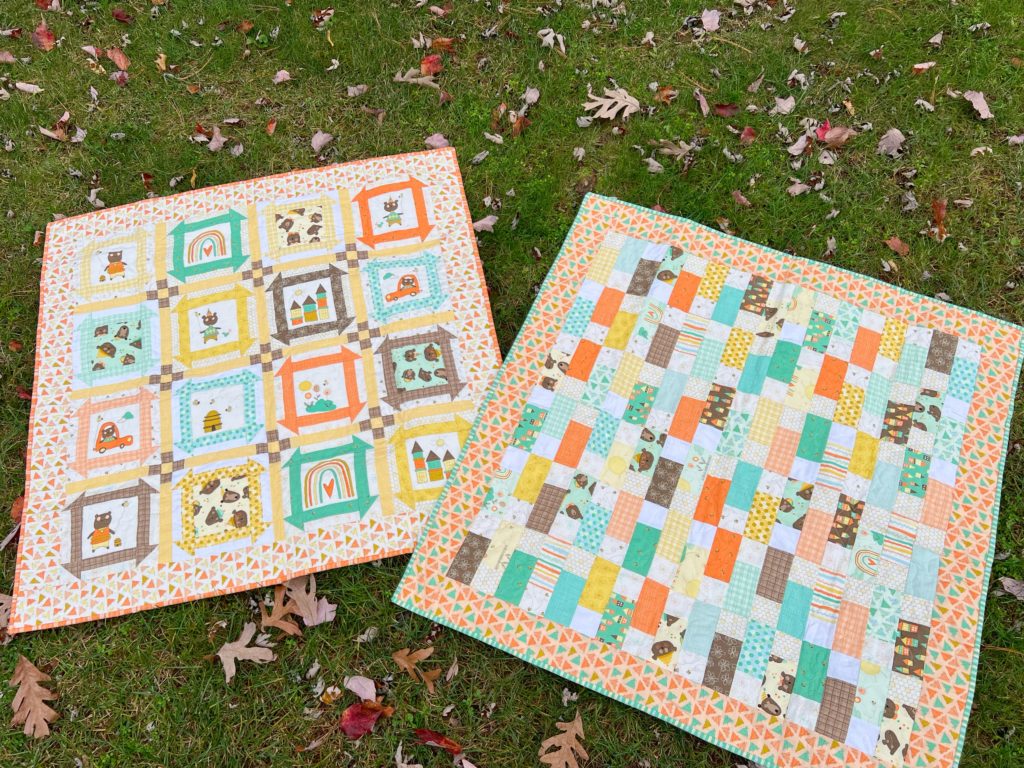 I hope my project inspired you! Thank you for following with me today! As always, you can find all of my projects and more on my blog and by following me on Instagram @jessicadayon