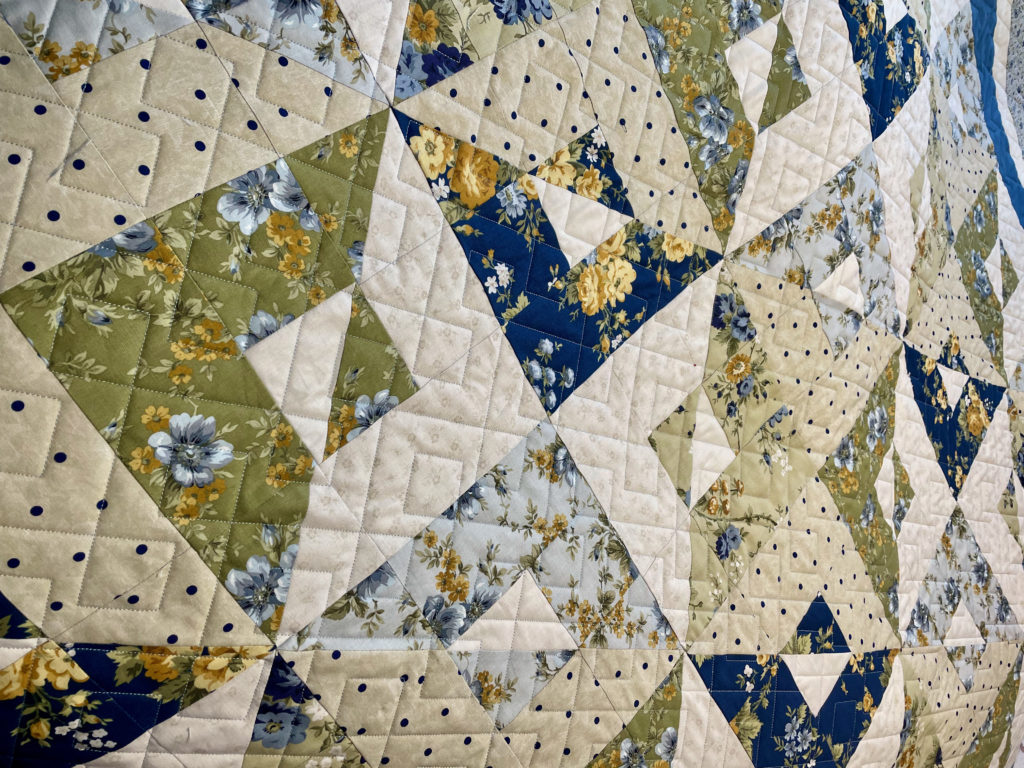 Hi everyone! Happy New Year! This is Lisa Jo Girodat from Neverlandstitches by Lisa Jo. I am here today to share my Cornerstone Quilt made with Buttercup Blooms by Gerri Robinson.
Buttercup Blooms is a beautiful collection of antique floral prints in blues and grays with a dash of gold and sage. There are 25 prints in this collection, giving you lots of inspiration. The low volume prints in this collection are absolutely dreamy.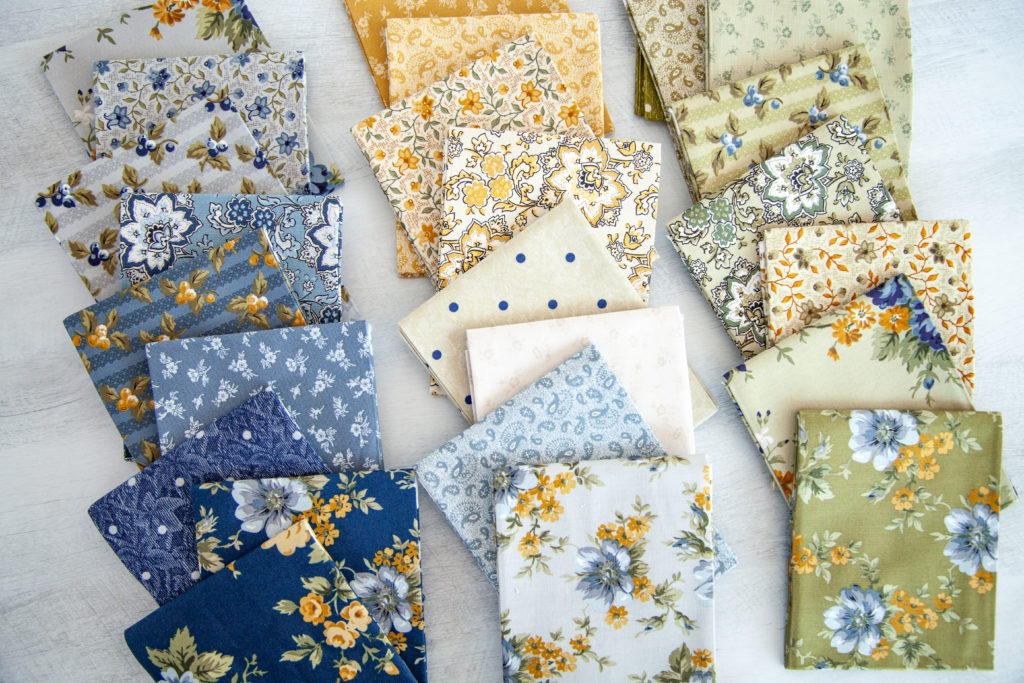 I just love the the look of my Cornerstone quilt in Buttercup Blooms. I focused on the blues, sages and low volumes in my version of the quilt. My Cornerstone pattern is a big block quilt with a modern twist. The pattern will be available in my Etsy shop next month.
Every building or family needs a strong cornerstone. You can visit my blog to read more about the wonderful, strong woman who was the inspiration for this quilt.
Buttercup Blooms by Gerri Robinson is available now at your favorite quilt shop!
Until next time, I hope that you are able to have some uninterrupted and inspired quilting time.
Also, for me inspiration, you may follow me on Instagram at @Neverlandstitches