Today we're sharing a super quick and beginner friendly quilt project with our new collection, Butterfly Blossom. This collection is just too sweet!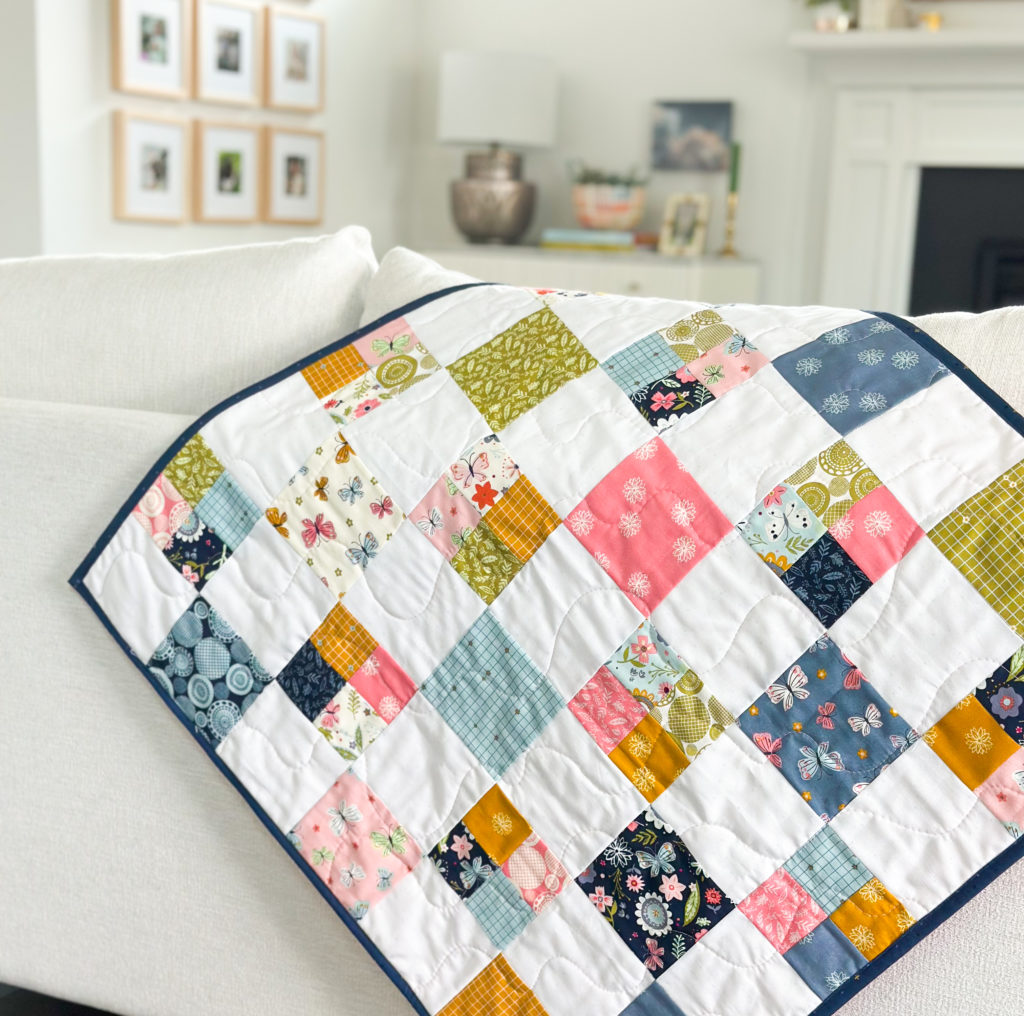 One of our favorite things to make as gifts are children's play quilts. They are smaller in size which make them a quick finish. We love to make things that can be used and loved and a play quilt is the perfect thing! This project is a quick sew and a chain piecing dream. We started our project with a 5″ stacker but you can adapt this project for any block size. Follow the steps below to make this play quilt!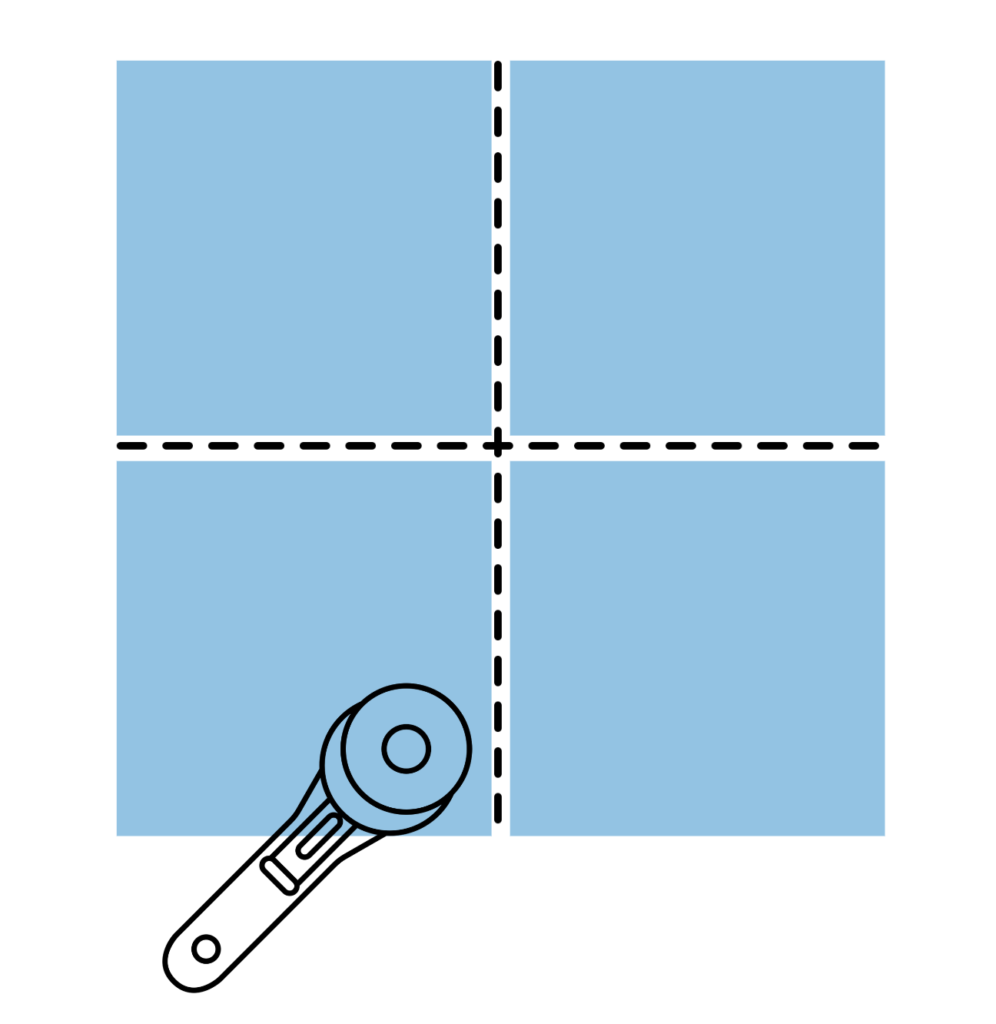 Step 1
To make this size, start with 5″ squares (we used a precut). Take a square and cut it down the middle and across to create 4 smaller 2 1/2″ squares. Repeat with more squares until you have at least 48, 2 1/2″ squares.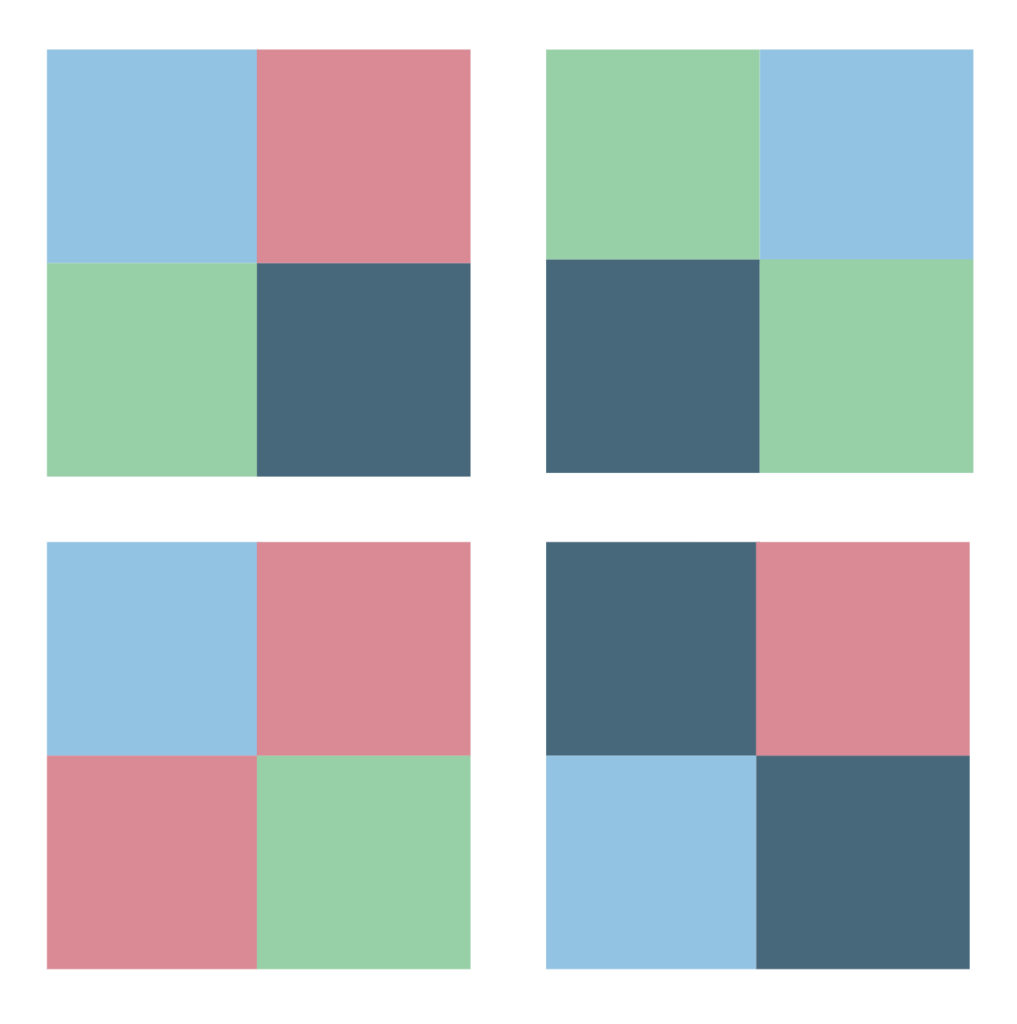 Step 2
Mix and match your squares to make 12, 4-patch blocks. Lay out your blocks and when you have the placement to your preference, sew together your blocks.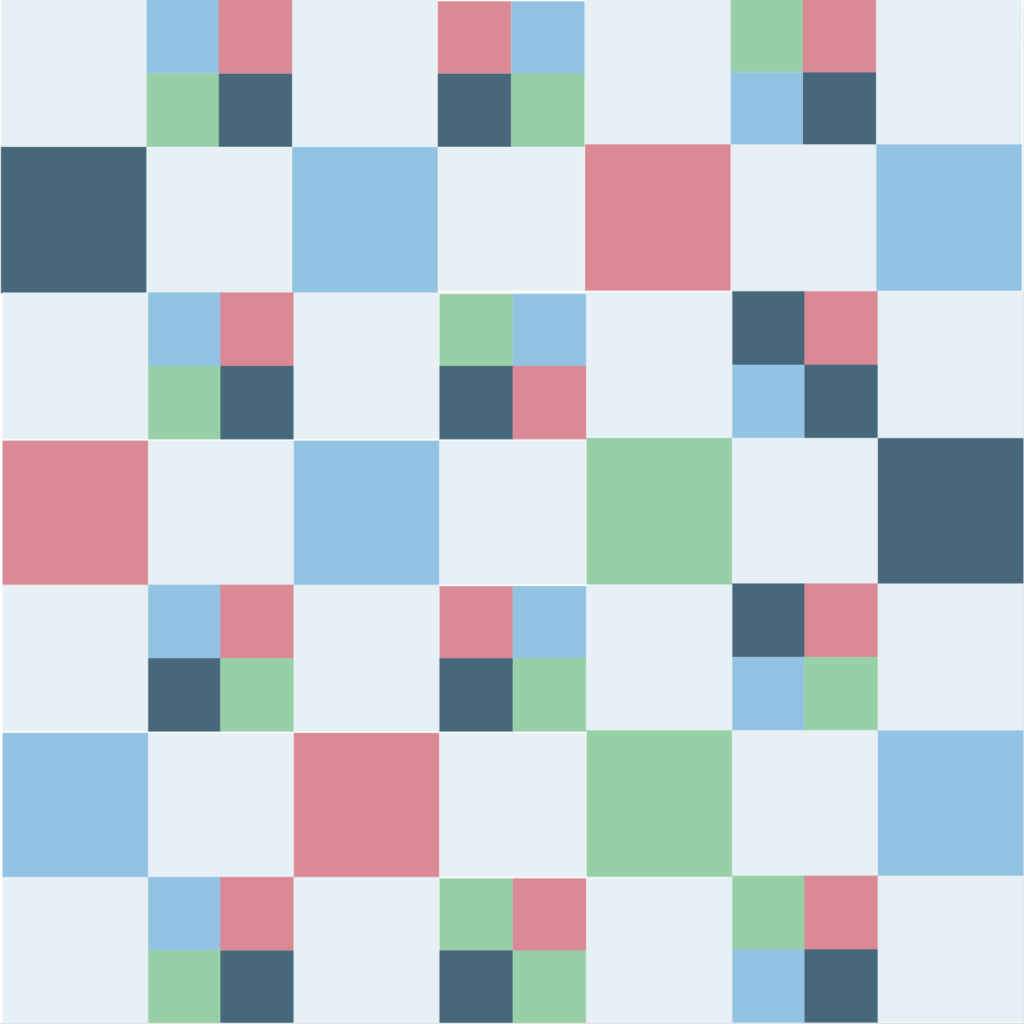 Step 3
Choose a background fabric and cut out 25, 4 1/2″ squares. Select from your 5″ stacker 12 squares and cut them down to 4 1/2″.
Now, layout your rows in this alternating patchwork design using your 4-patch blocks, background squares, and print squares. Sew together in rows to complete your quilt top.
That's it! Now just quilt and bind to your preference. We hope you love this tutorial and enjoy making your own play quilts. Butterfly Blossom is available now at your favorite local or online quilt shop!