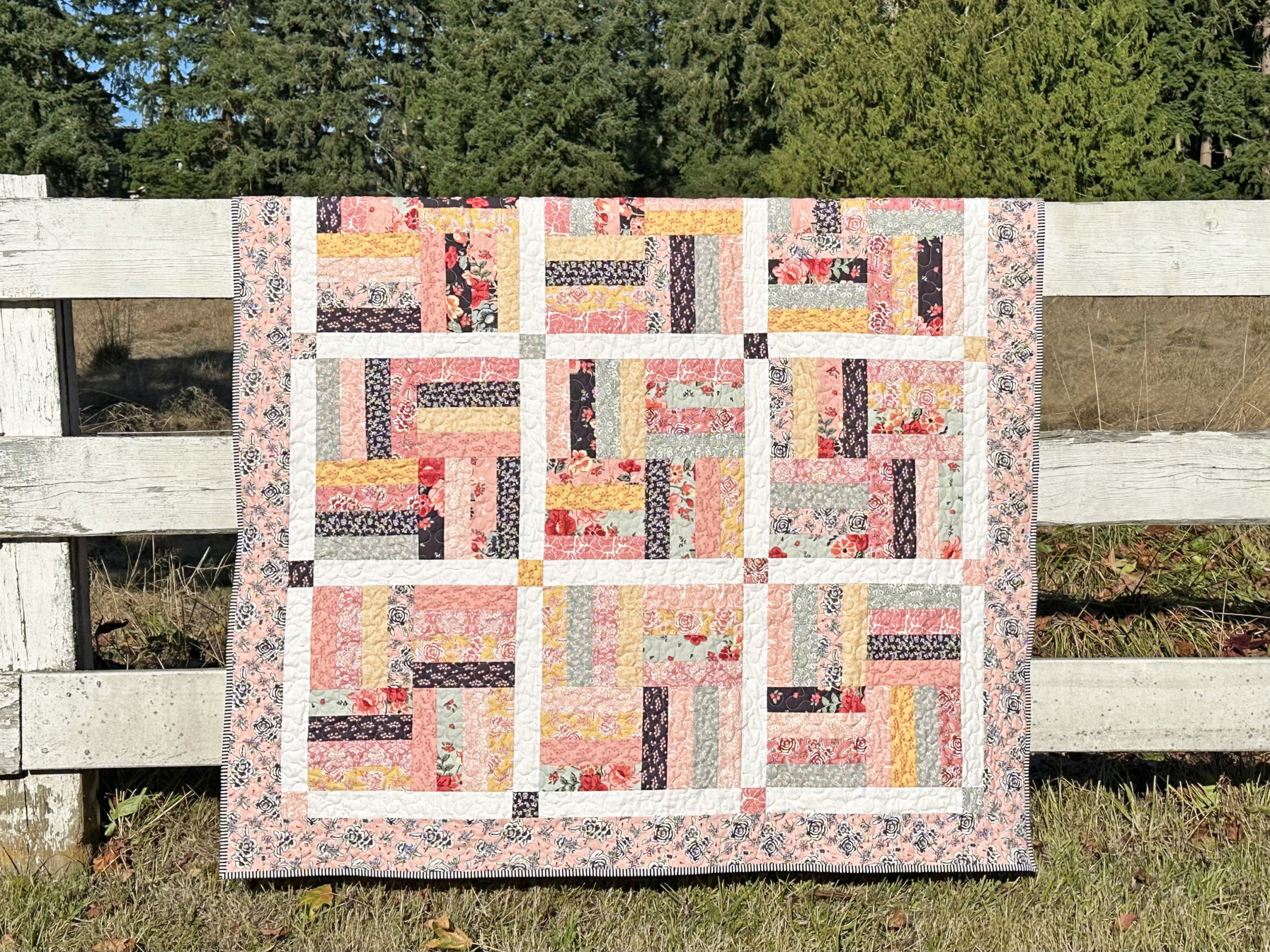 Hi Quilty Friends! I'm Melanie from A Bit of Scrap Stuff Blog and Instagram. Today I'm sharing the Tip Top Quilt featuring the beautiful Ciao Bella fabric collection designed my Carina Gardner for Riley Blake Designs.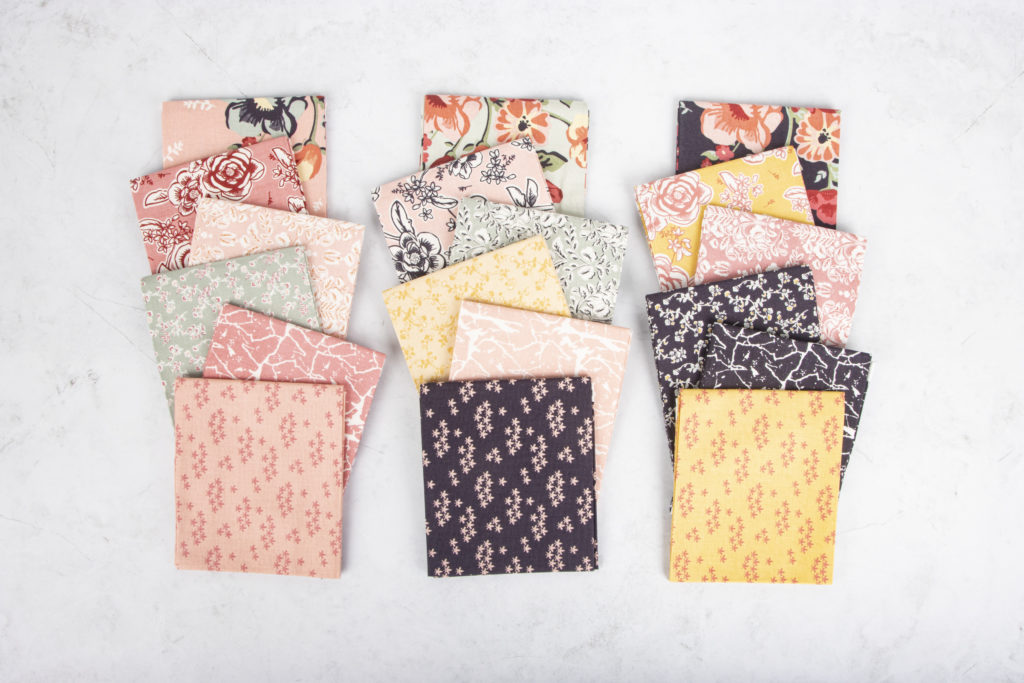 Carina Gardner designed Ciao Bella as a modern twist on your European Grandma's linens and vintage soft goods. I absolutely loooooove the gorgeous floral prints!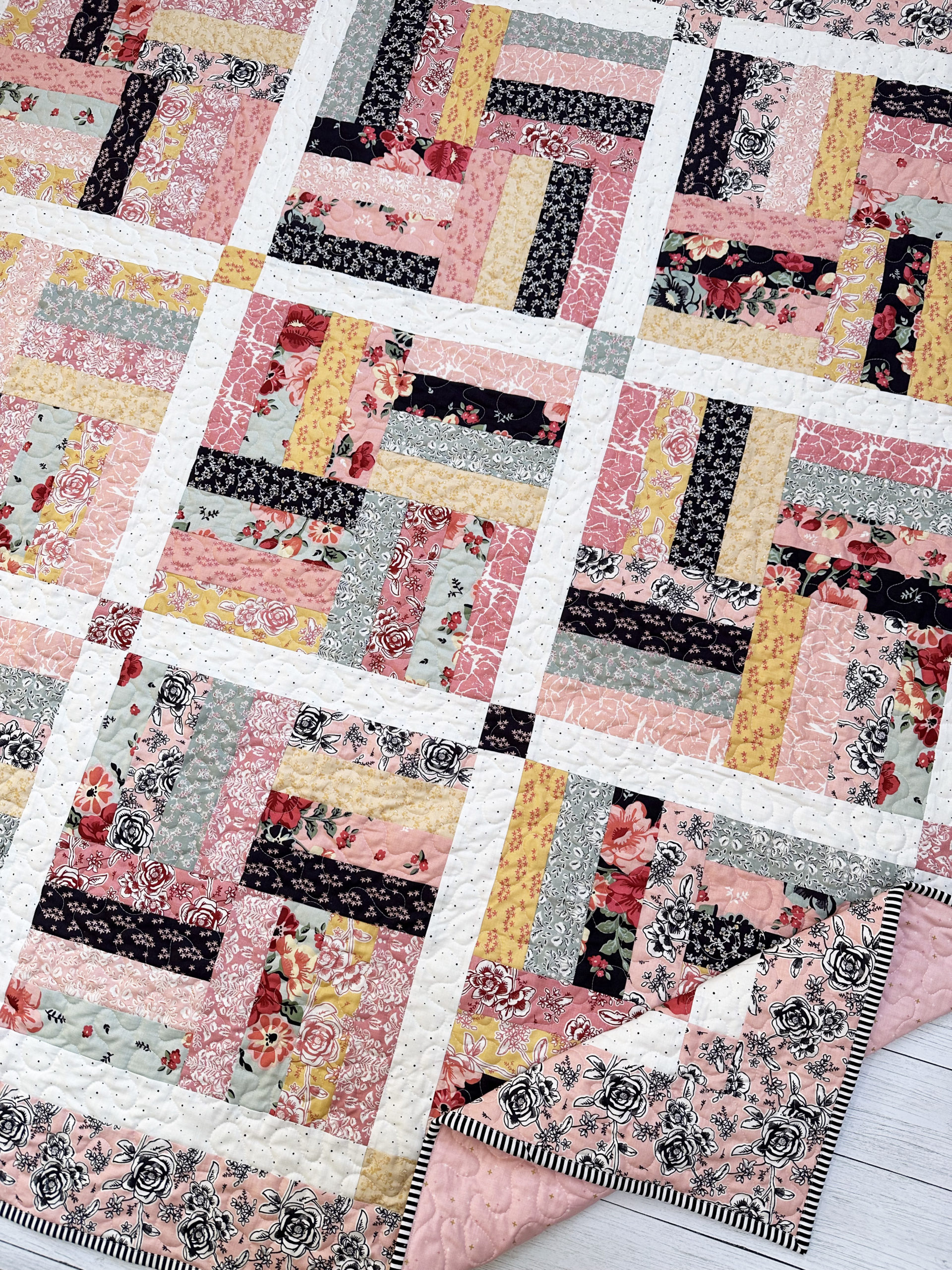 The Tip Top Quilt is a perfect beginner quilt pattern that uses (1) 2.5″ Rolie Polie of Ciao Bella plus (1) yard of sashing and optional border.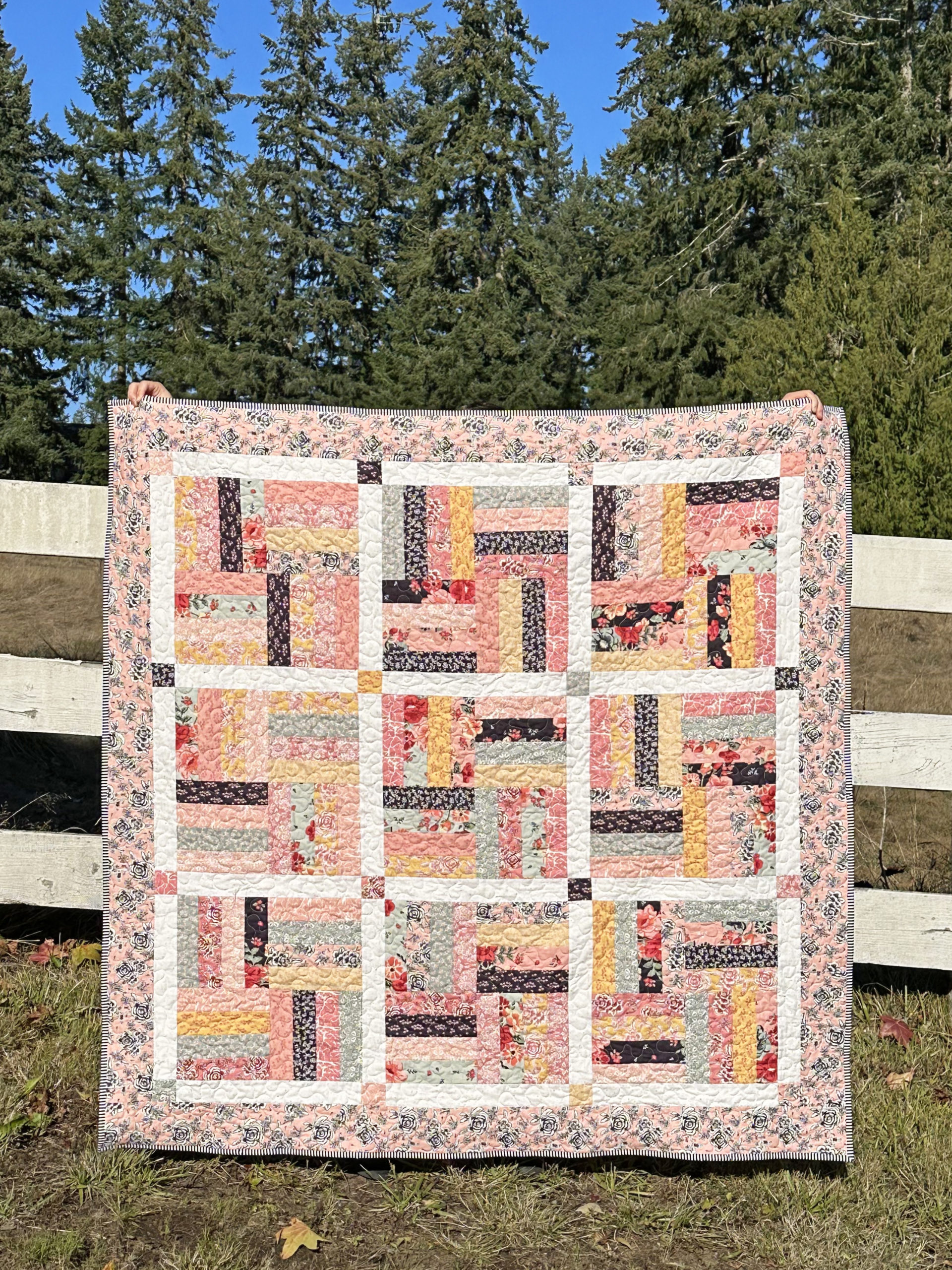 Tip Top Quilt: 64.5″ x 64.5″ (with border)
Supplies
1 Rolie Polie (36) 2.5″ x WOF strips – Ciao Bella designed by Carina Gardner for Riley Blake Designs
1 yard sashing- Dapple Dot on White Black by Riley Blake Designs
OPTIONAL outer border: (1) yard – Ciao Bella designed by Carina Gardner for Riley Blake Designs
0.5 yard binding- 1/8″ Stripe Black for Riley Blake Designs
4 yards backing – Sparkler Baby Pink Sparkle designed by Melissa Mortensen for Riley Blake Designs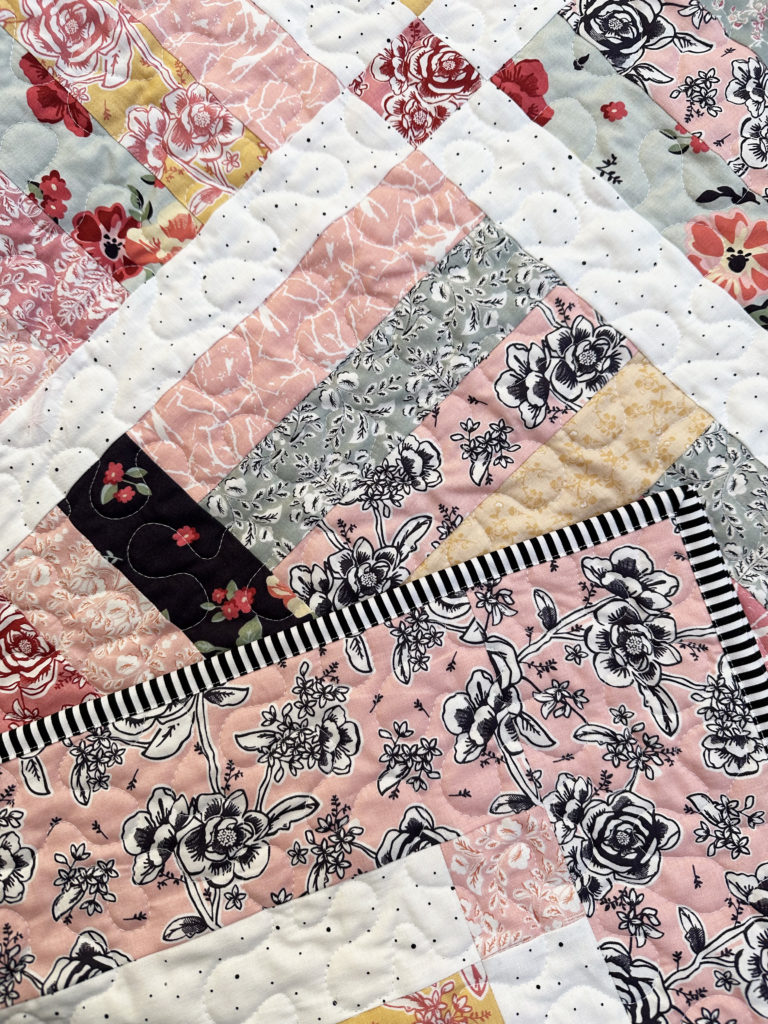 I love the Blush Ciao Bella Floral so I added an outer border by cutting my border strips 4.5″. This is also an easy way to enlarge your quilt! Just choose your favorite fabric and add a border!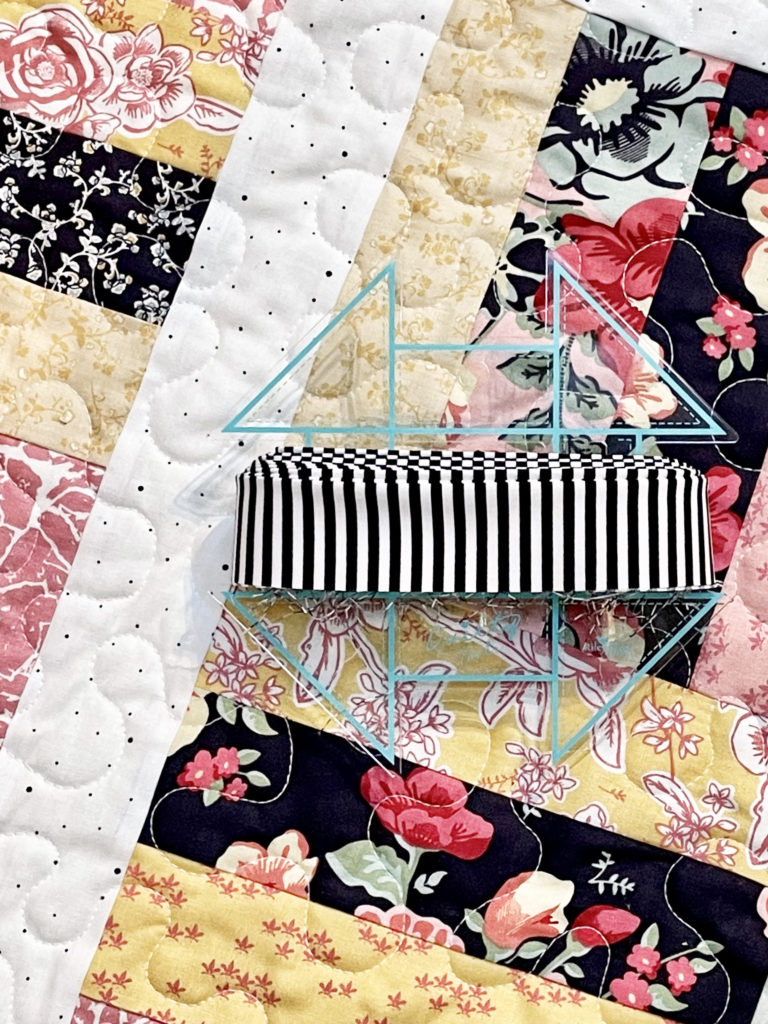 I absolutely love a striped binding! When there is a coordinating stripe in the collection or a matching 1/8″ stripe Riley Blake Designs basics – I will pick a striped fabric for the binding 95% of the time. The Riley Blake Churn Dash Binding Holder is fantastic for keeping my binding organized and not in a tangled knot on my floor ;).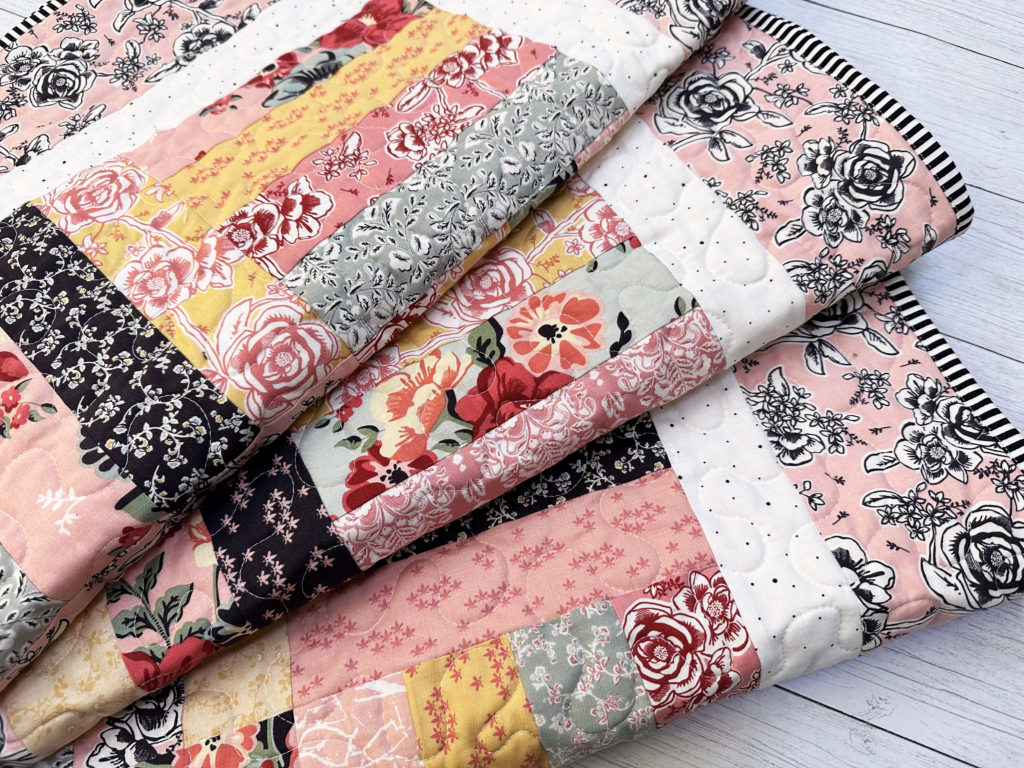 Be sure to follow me for more quilting fun!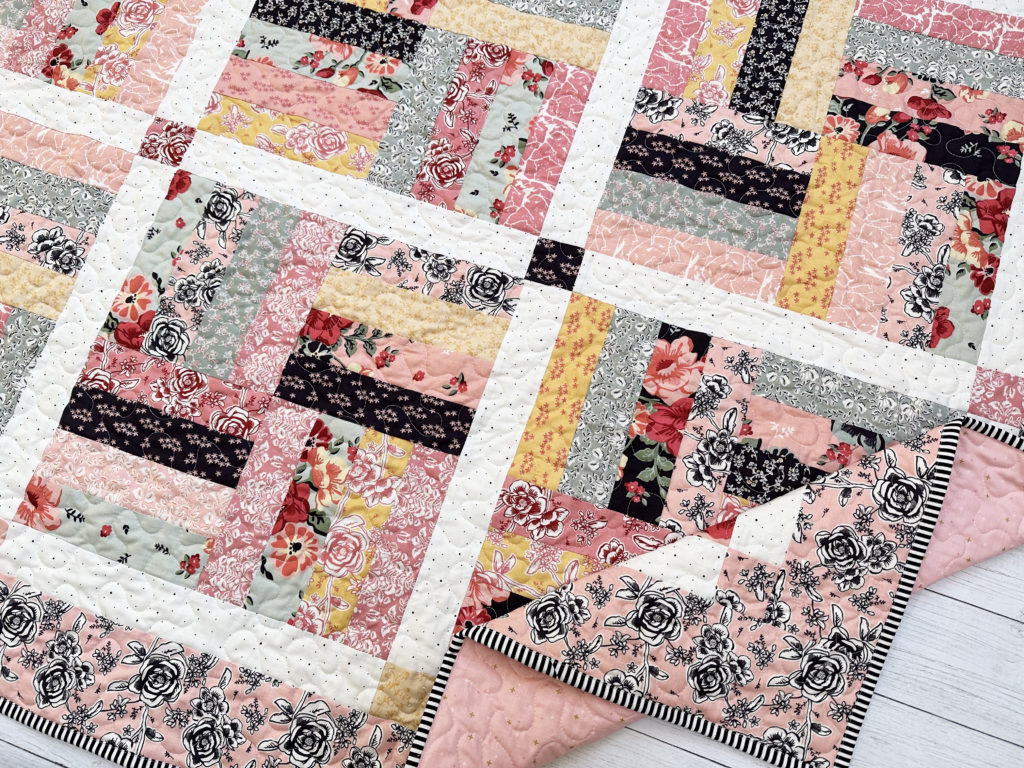 Happy Quilting!!!!
Melanie Call