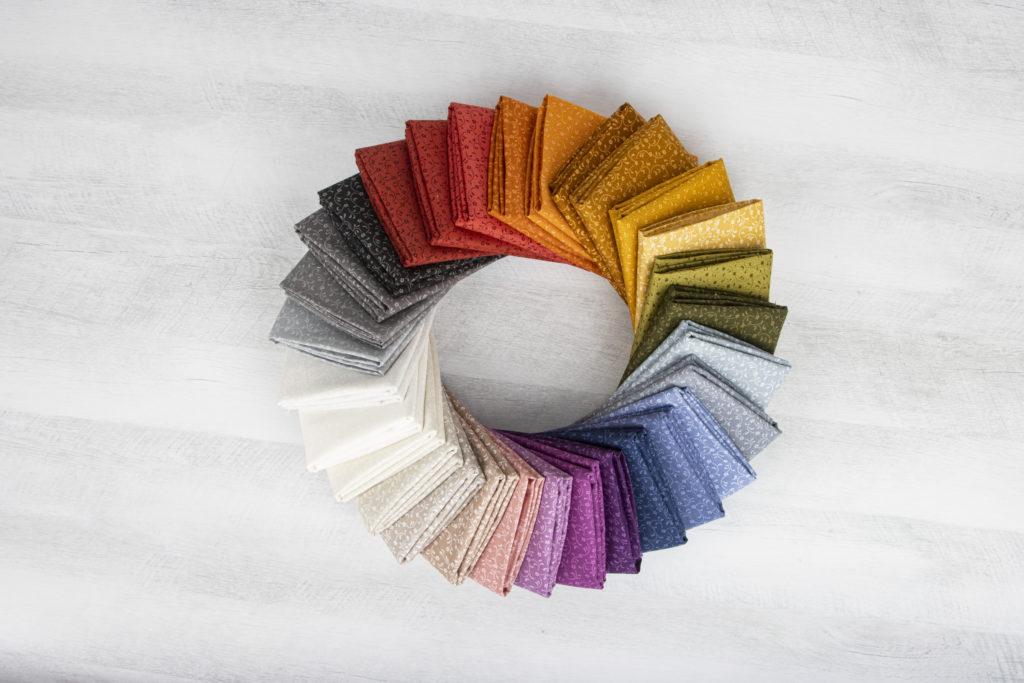 "You've heard the phrase "little black dress" right? Your go-to outfit for any occasion! You can dress it up or down and still look fabulous!

Floret is my "little black dress" for your quilting, sewing and crafting enjoyment!

Thirty lush colors, dyed and overprinted with a tonal design adding that extra layer of depth, dimension and
sparkle to your creations!
To introduce you to Floret, we created a very simple design using two of my Basic Quilting Elements Flying
Geese and Quick Angled Rectangle.

Just like many of my quilt designs, I had fun playing with the block by making a mini version of the main block
then playing with them together creating six different fun and unique designs for you to pick and choose from;
because we all LOVE options and variety!

Oh, we have so much planned with Floret that we are confident it too will become your quilting stash's little
black dress." – Gerri Robinson
We are expecting Floret to arrive in November 2022! Already dreaming of what you'll create with it? Be sure to check with your favorite local or online quilt shop to see if they will be stocking this collection! Are you a shop owner? Floret is available for wholesale orders now!
---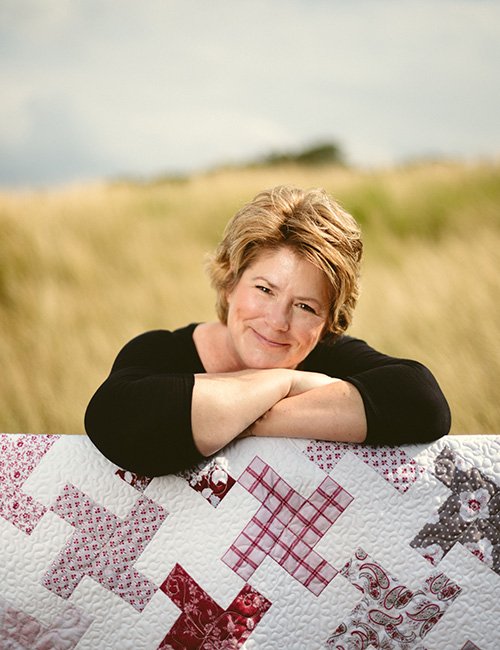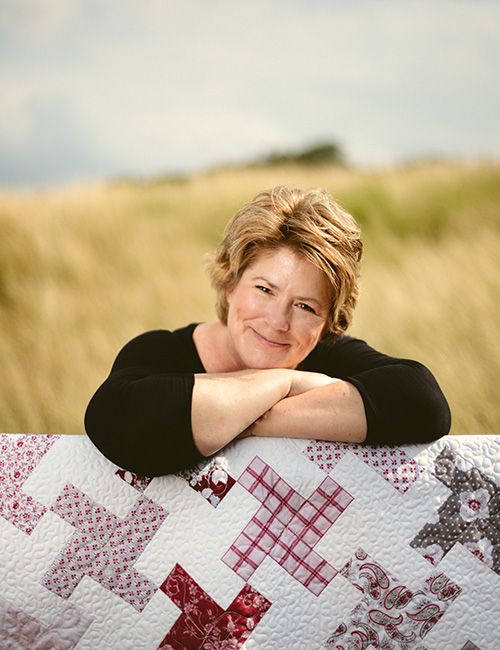 Designer:
Gerri Robinson
I started Planted Seed Designs in 2005 after a career in sales and marketing. I had been quilting for 7 years when I decided I wanted to take the next step and begin creating my own designs.
Planted Seed Designs comes from that part of me that loves a classic, traditional look in fabrics and quilts. I try to capture that classic feel in my fabric designs by updating reproduction prints in colors and scales that work in today's home décor. My quilt designs lean toward the classic, too, with an emphasis on stars and pinwheels, my two favorite block elements.