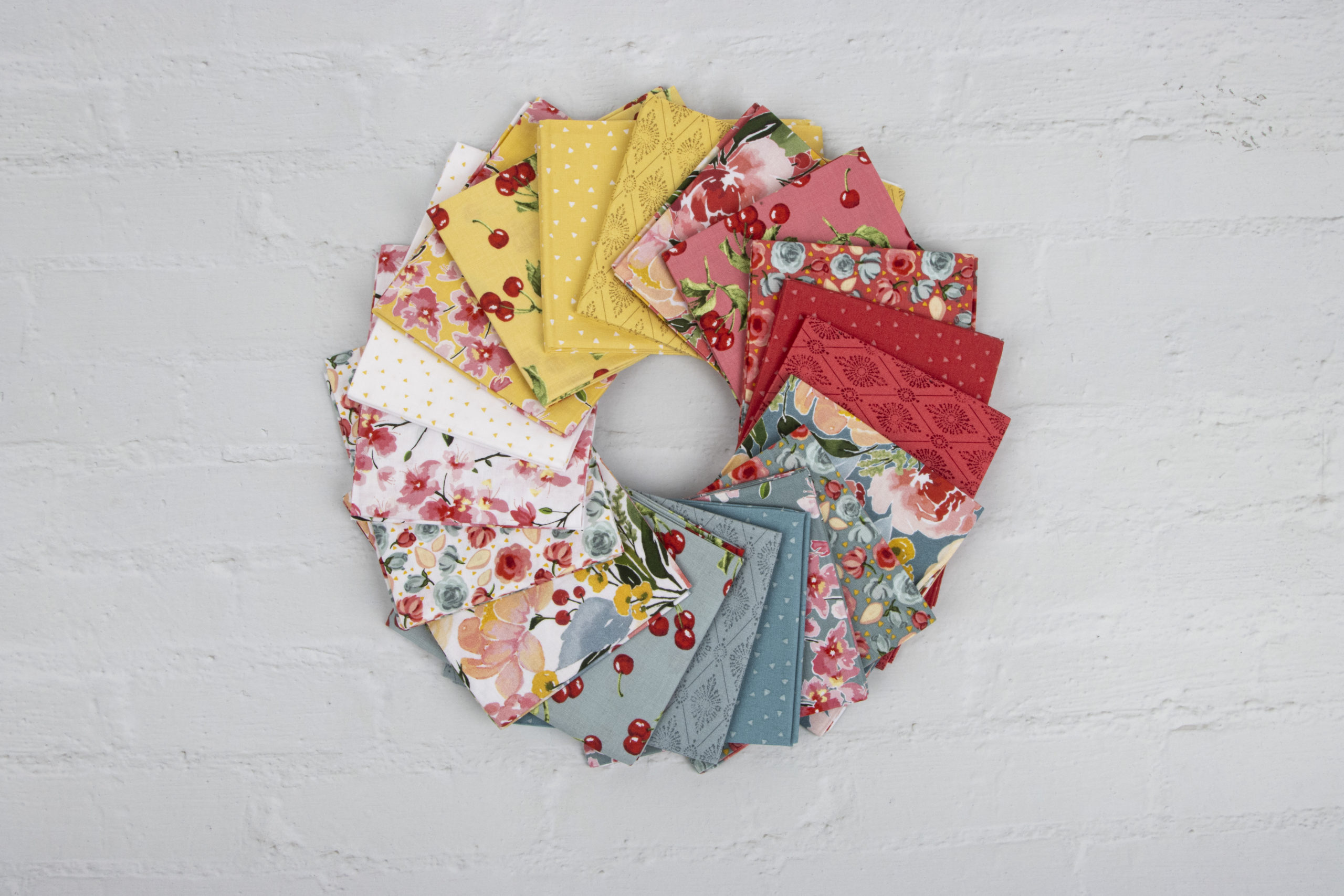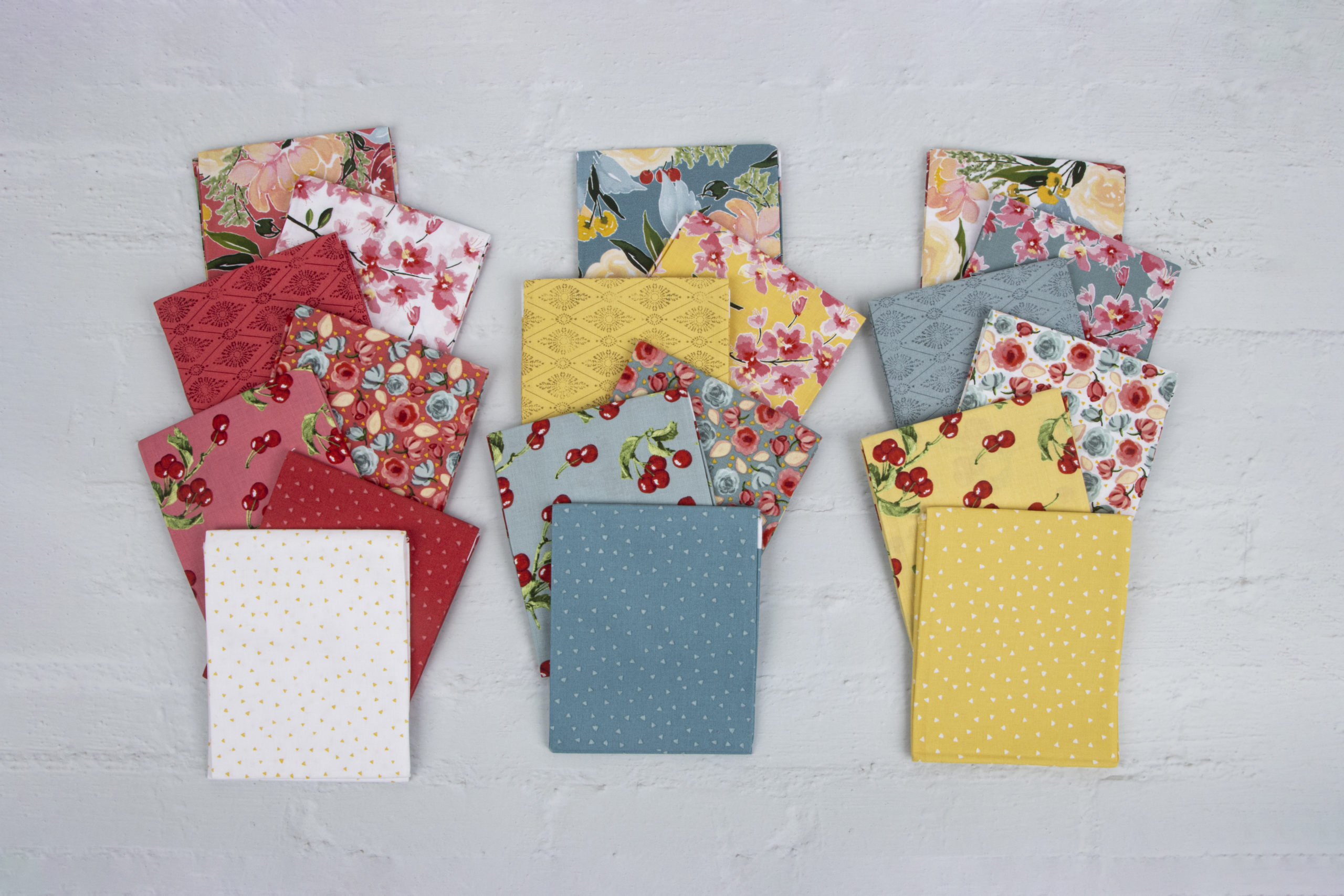 I must have flowers, always and always." Claude Monet. No words were ever truer, especially with Lila Tueller's spring designer fabric collection, Mon Cheri. This gorgeous collection features Lila's signature artwork a refreshing color palette of raspberry and poppy pinks, lake, mist, and sunshine yellow. From painterly florals, including cherry blossom branches to geometric prints like triangles, you'll be inspired to create charming sewing, quilting, and apparel projects as we usher in a new season.
What's even better than a new, stunning collection? A FREE pattern to go along with it! We can't wait for December to get starter with this one. There's something so sweet about it!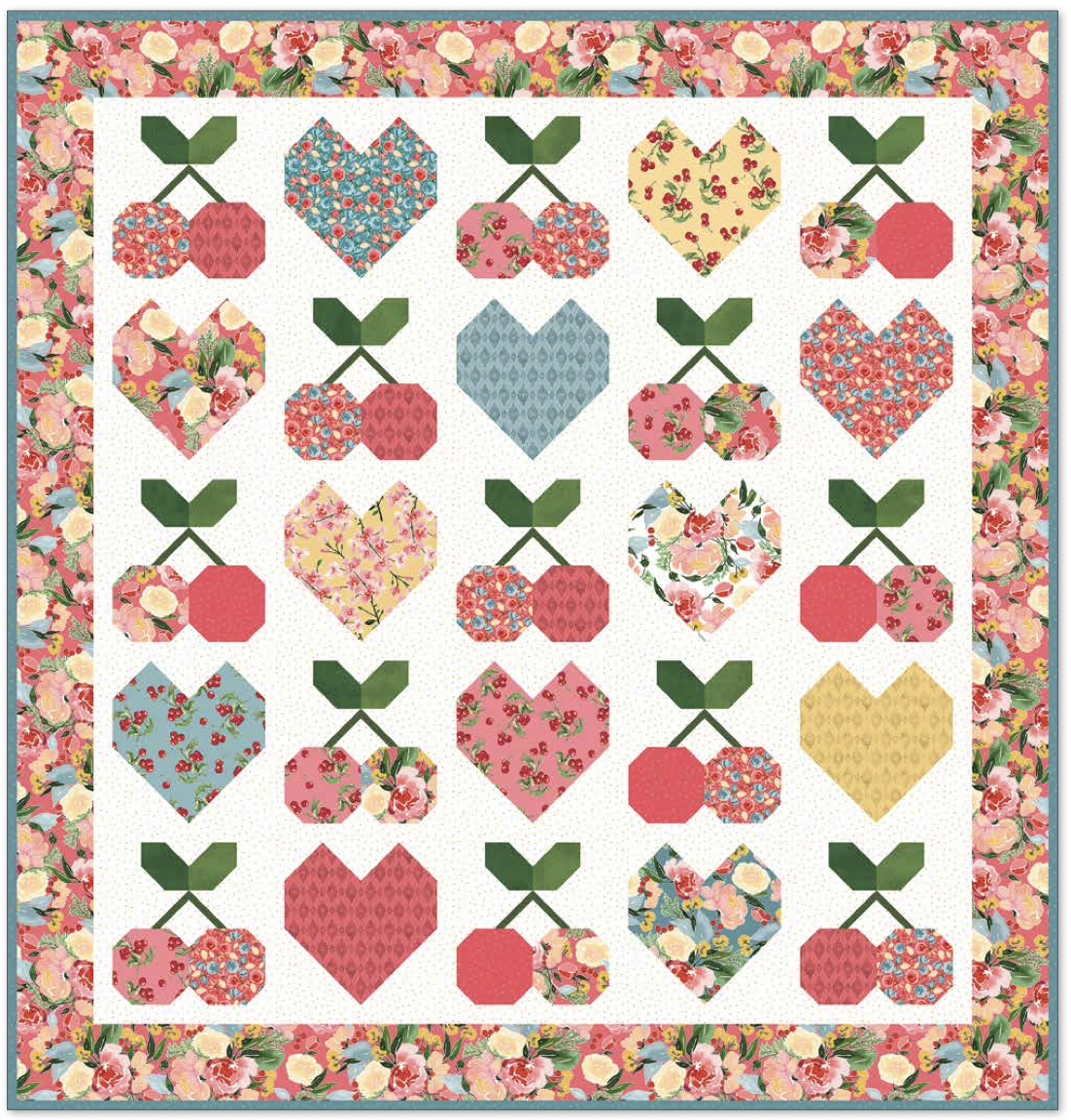 We are expecting Mon Cheri to arrive in December 2022! Already dreaming of what you'll create with it? Be sure to check with your favorite local or online quilt shop to see if they will be stocking this collection! Are you a shop owner? Mon Cheri is available for wholesale orders now!
---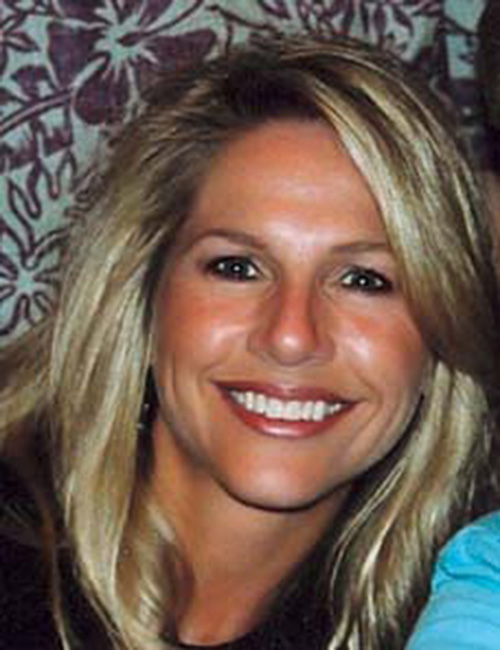 Designer: Lila Tueller
Lila Tueller has almost always been an artist and sewing enthusiast. From the age of 8 she began doing portraits and drawings, and at 12 she began sewing her clothes. She soon found that she loved creating projects to sell in boutiques and fairs. In college she studied drawing, water color painting, and ceramics
Lila's collections are known for bold floral designs and bright colors!