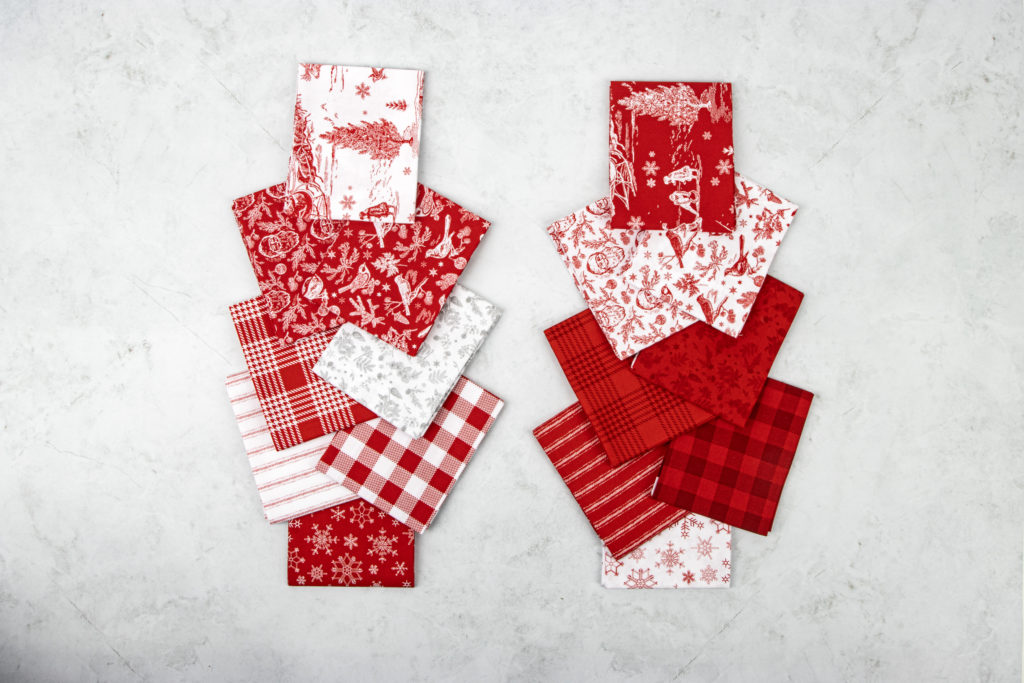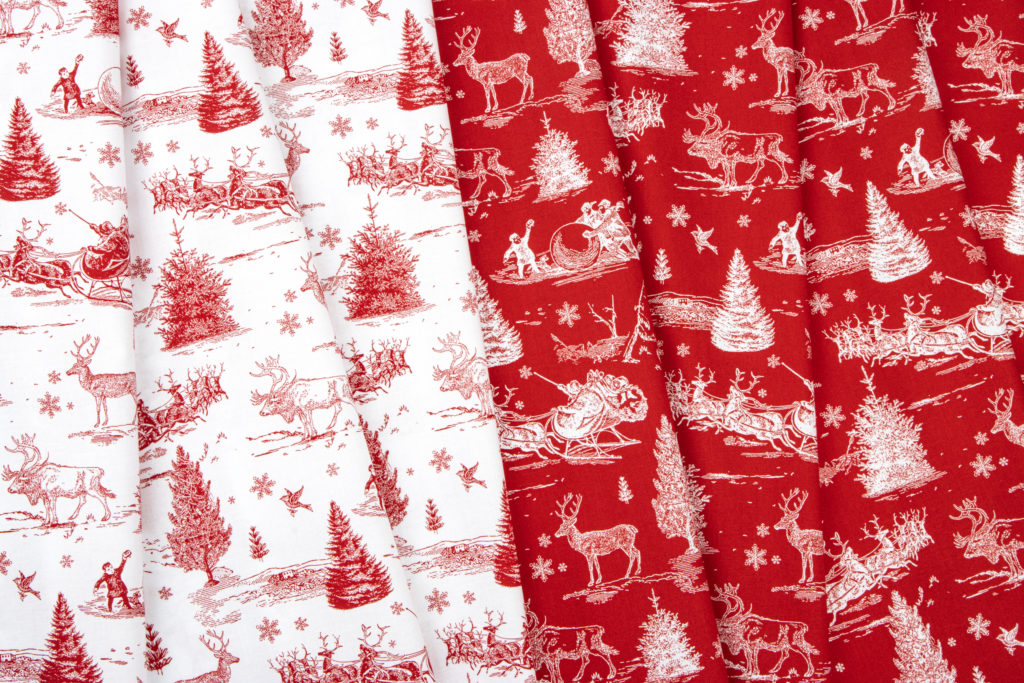 With its vintage, toile-like feeling, Peace on Earth by My Mind's Eye is the perfect designer fabric collection for those who love all things red and white. The beautifully detailed prints of Santa, his sleigh, wintry birds and branches, ticking, and snowflakes create a dazzling combination that's perfect for just about any holiday project. Imagine all of the quilts, home décor, and yes, even apparel projects you could make!
Red and White quilts have such charm. Check out the quilt designs on the storyboard for beautiful design inspiration including this pattern from Wendy Sheppard called Jubilant.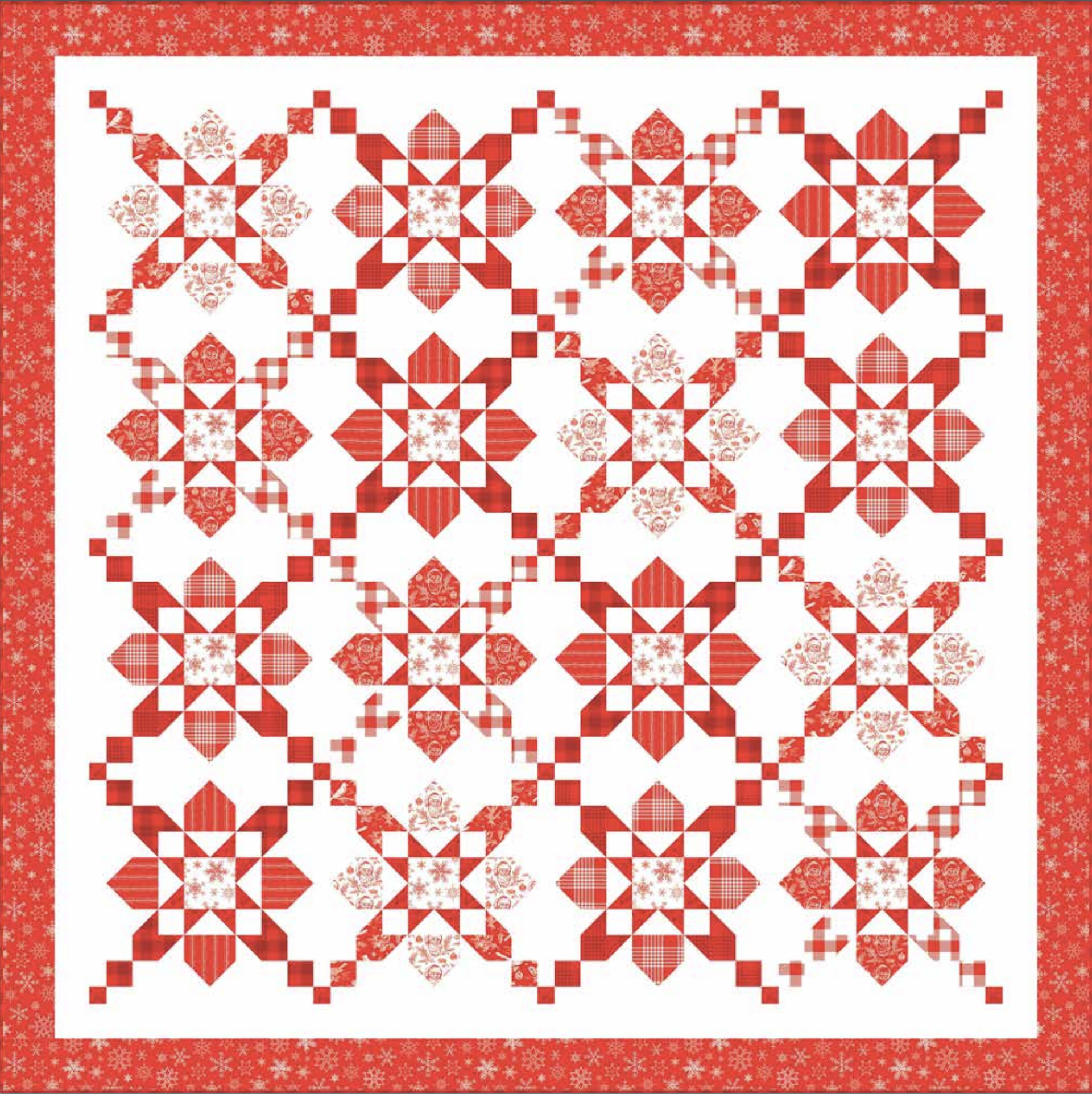 Peace on Earth has arrived! Already dreaming of what you'll create with it? Be sure to check with your favorite local or online quilt shop to see if they will be stocking this collection! Are you a shop owner? This collection is available for wholesale orders now!
---