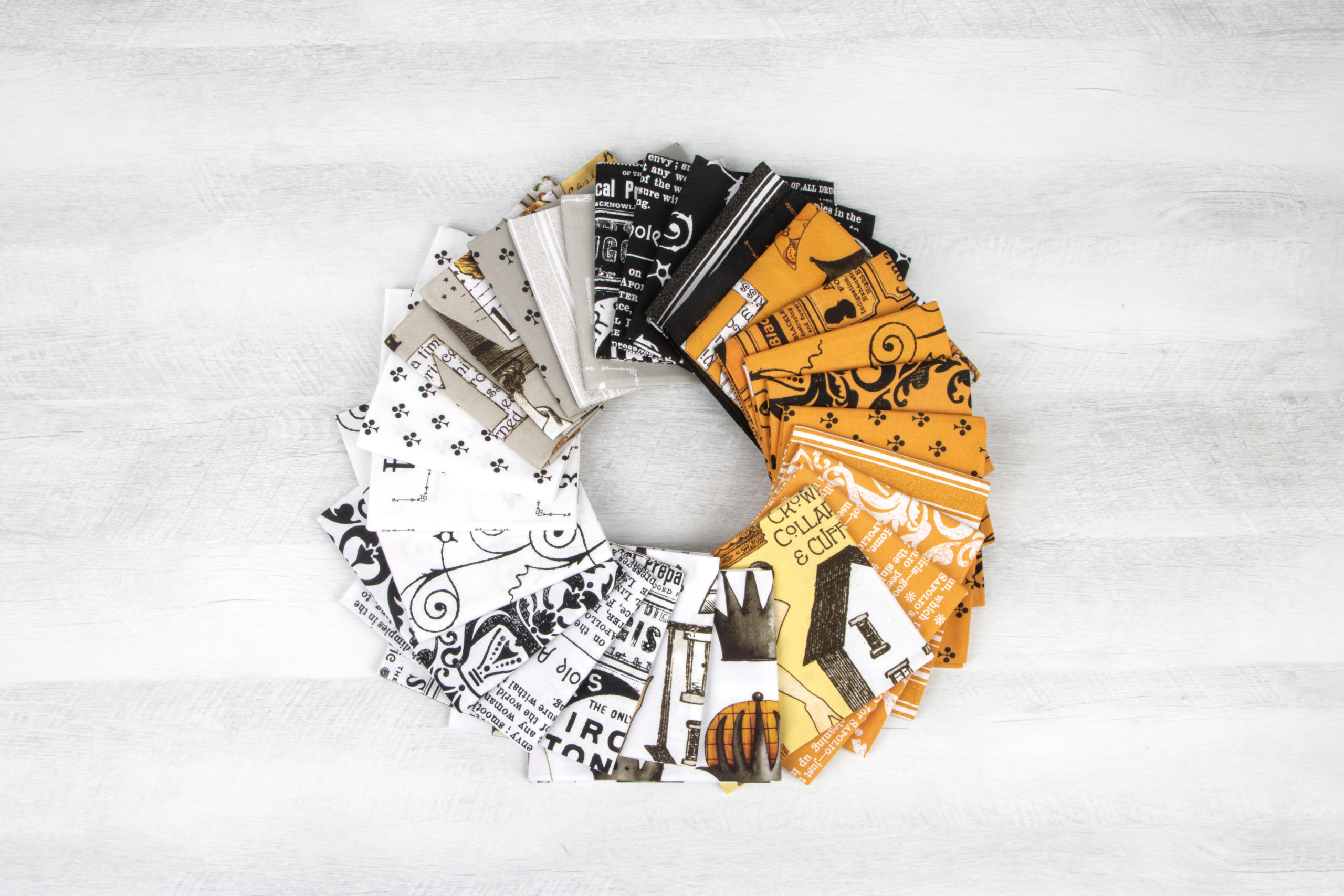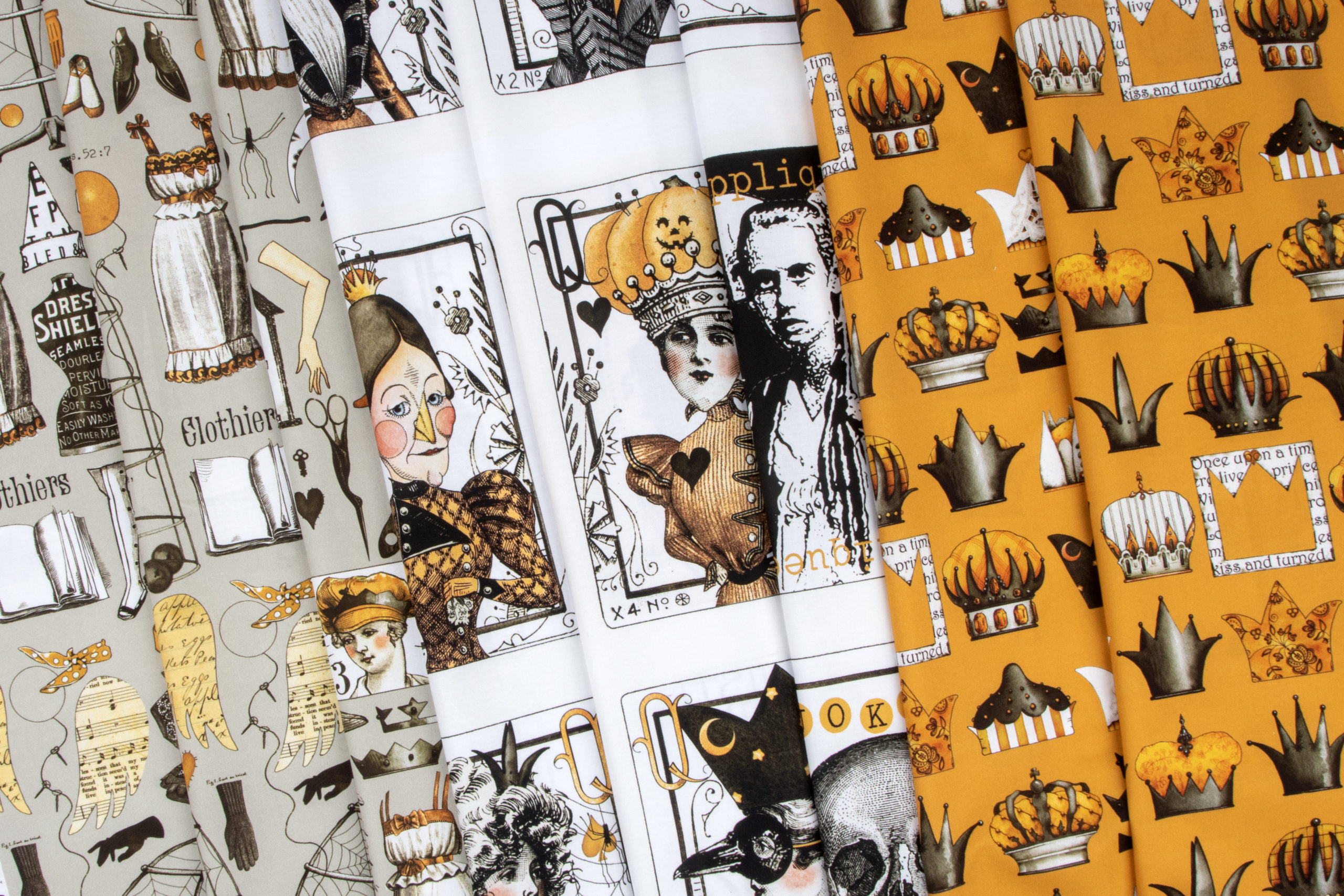 Riley Blake Designs and Janet Wecker Frisch are pleased to reintroduce you to one of her best-selling designer fabric collections, Queen of We'en! As the popularity of Janet's previous Halloween collections grew in the marketplace, a close friend (dubbed) crowned her "Queen of We'en!" This funny pun between two creative friends became the inspiration for the original collection. The costumes were taken from 1909 fashion magazines and then digitally enhanced with Janet's original and well-known artistry. Crowned heads were created in watercolor and paired with antique photos and ads for another creepy classic!
The apothecary labels, palmistry art, solitaire, tattered damask, and ticking texture in a white, orange, gray, and black palette will inspire your frightfully delicious creations.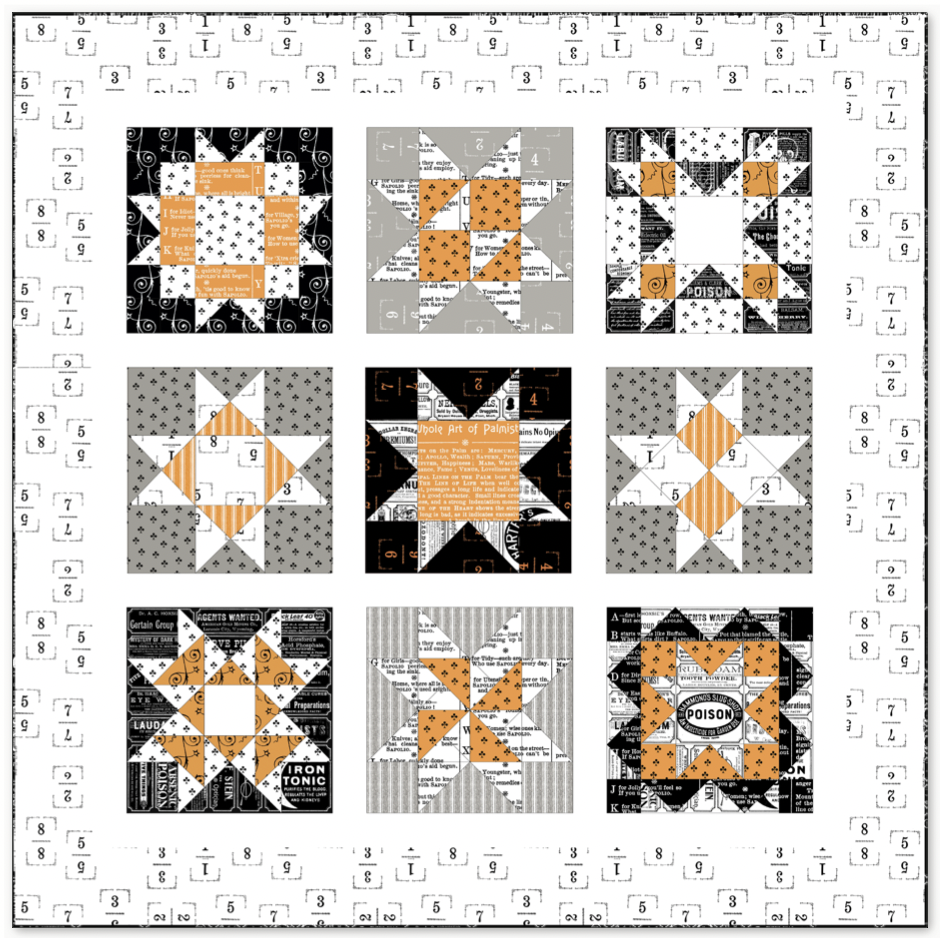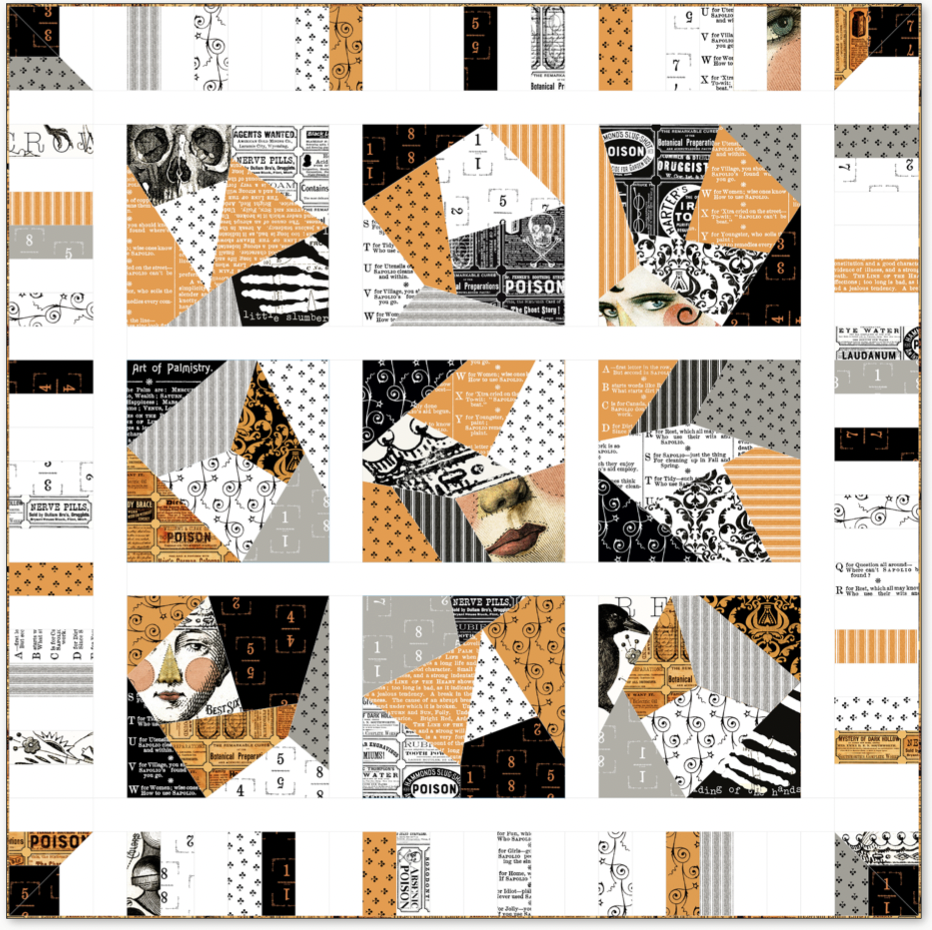 We are expecting Queen of We'en to arrive in April 2023! Already dreaming of what you'll create with it? Be sure to check with your favorite local or online quilt shop to see if they will be stocking this collection! Are you a shop owner? Queen of We'en is available for wholesale orders now!
---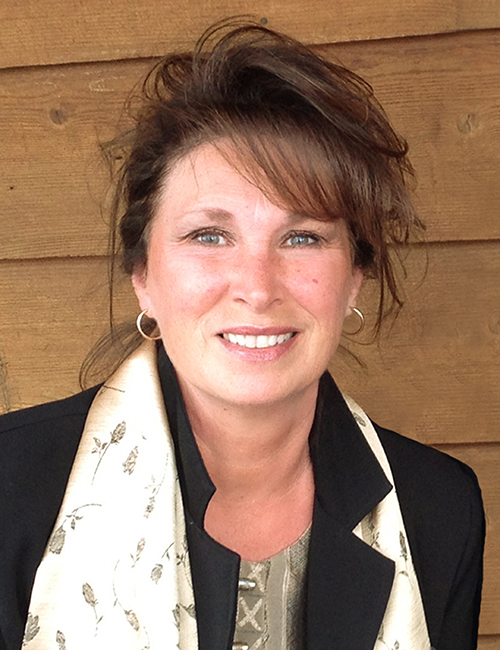 Designer:
J. Wecker Frisch
The art of J Wecker Frisch through her company, Great Joy Studio, has been translated to over a million yards of high quality cotton fabrics. Janet's diverse collections and unique approach to fabric design has inspired makers around the world.
Through an artist's' eye and a God-given talent Janet creates imaginative designs that delight. The opportunity to share her gift through art fulfills a childhood dream.