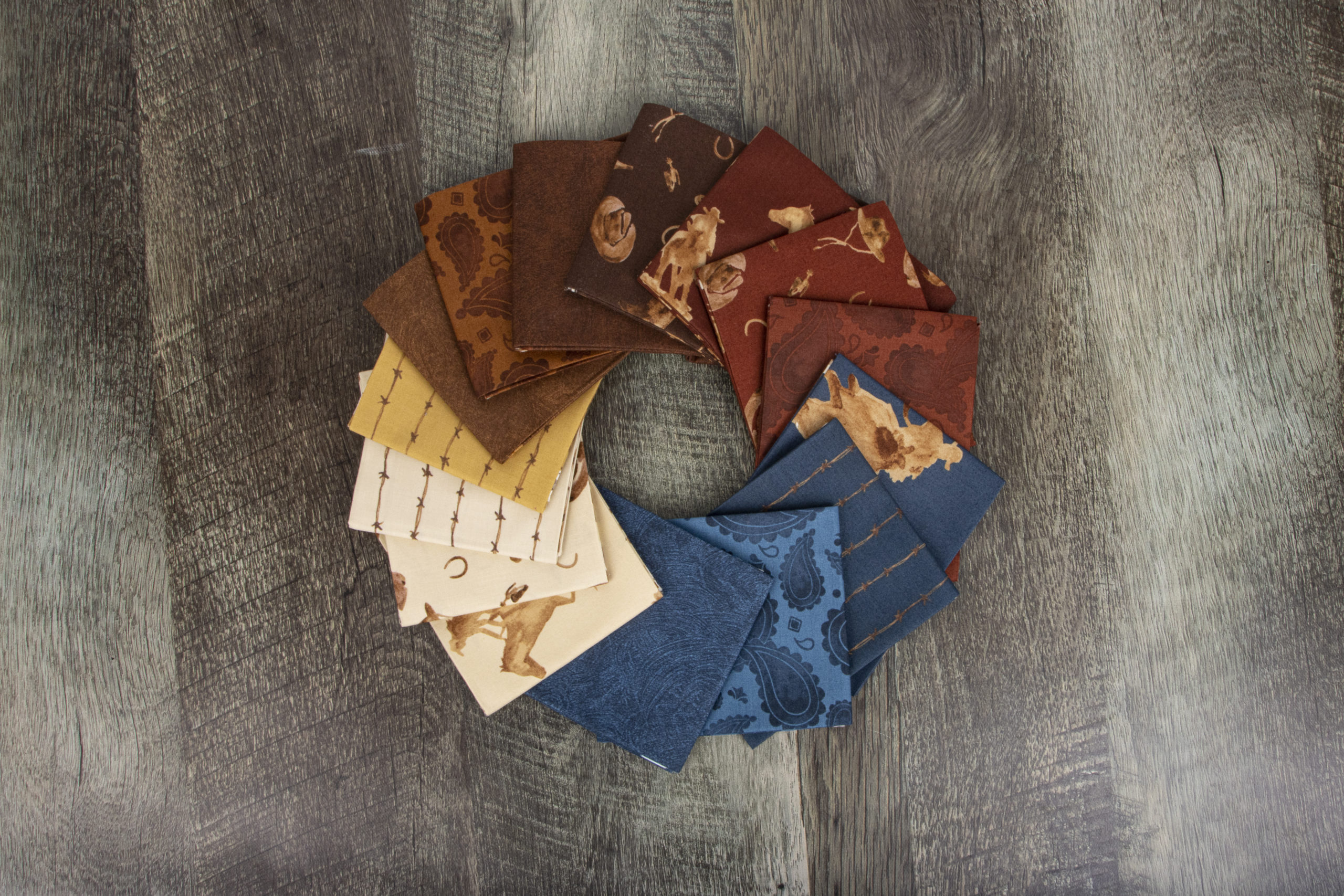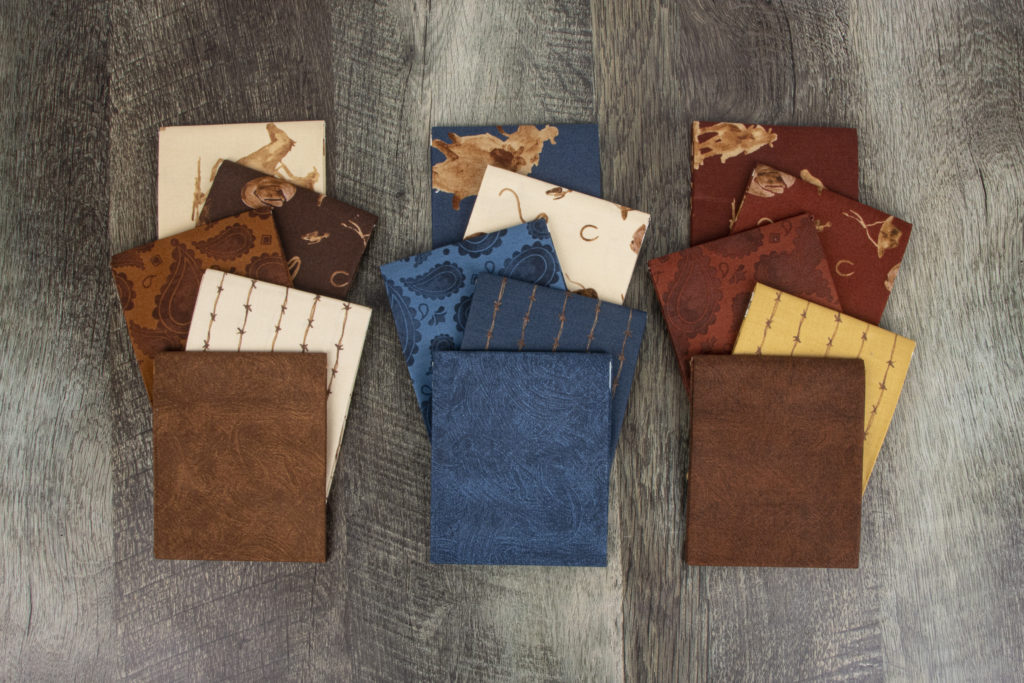 "In 2006 I went on a family trip to a dude ranch. My parents, my sister and her family, my brother and his wife and my son and 1. We prepared for our adventure by buying cowboy hats, boots and any western gear that struck our fancy before heading into the hills of CA to see what adventures awaited us!

l quickly learned that the cowgirl life was not for me: apparently I'm allergic to horses and had a major allergy attack within hours of arriving!

I was able to participate in the camp fires, square dancing and of course making memories with my family. While they enjoyed the horseback adventures I was happily taking photos and making art. Sketching the scenes in watercolor didn't make my eyes water or make me sneeze and inspired my Ride the Range art collection."
– Tara Reed
Looking to add a little equestrian love to your next quilt? Then Ride the Range is the perfect collection for you!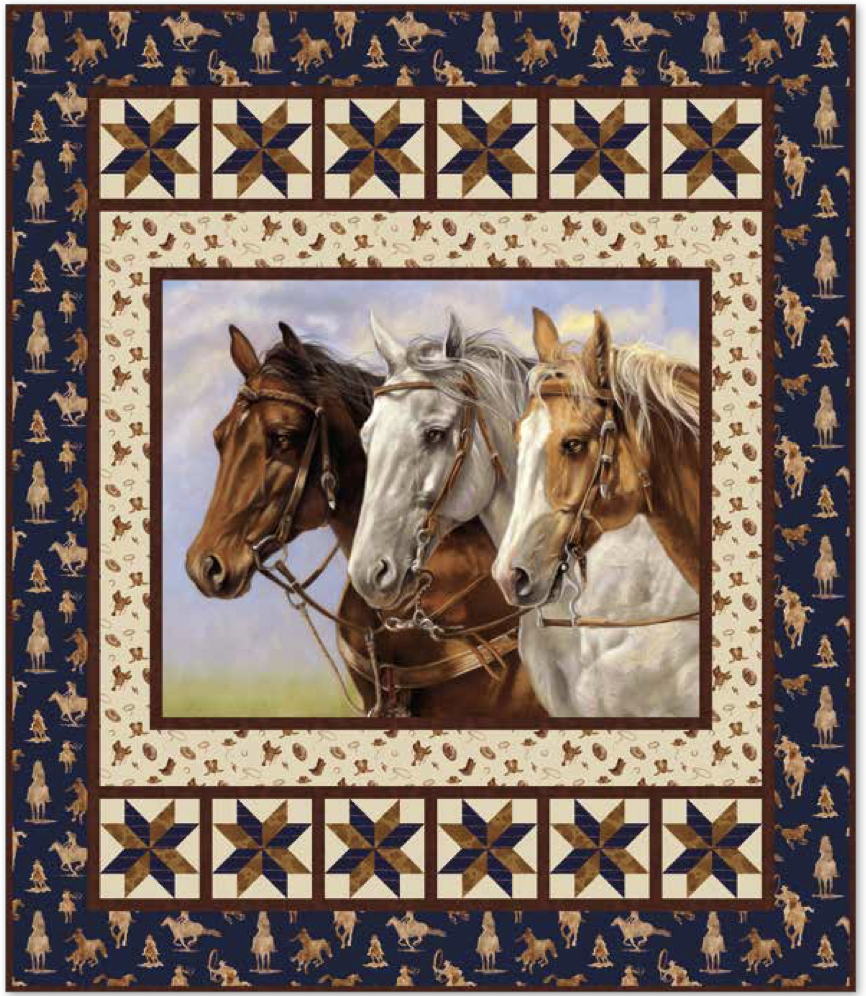 We are expecting Ride the Range to arrive in December 2022! Already dreaming of what you'll create with it? Be sure to check with your favorite local or online quilt shop to see if they will be stocking this collection! Are you a shop owner? Ride the Range is available for wholesale orders now!
---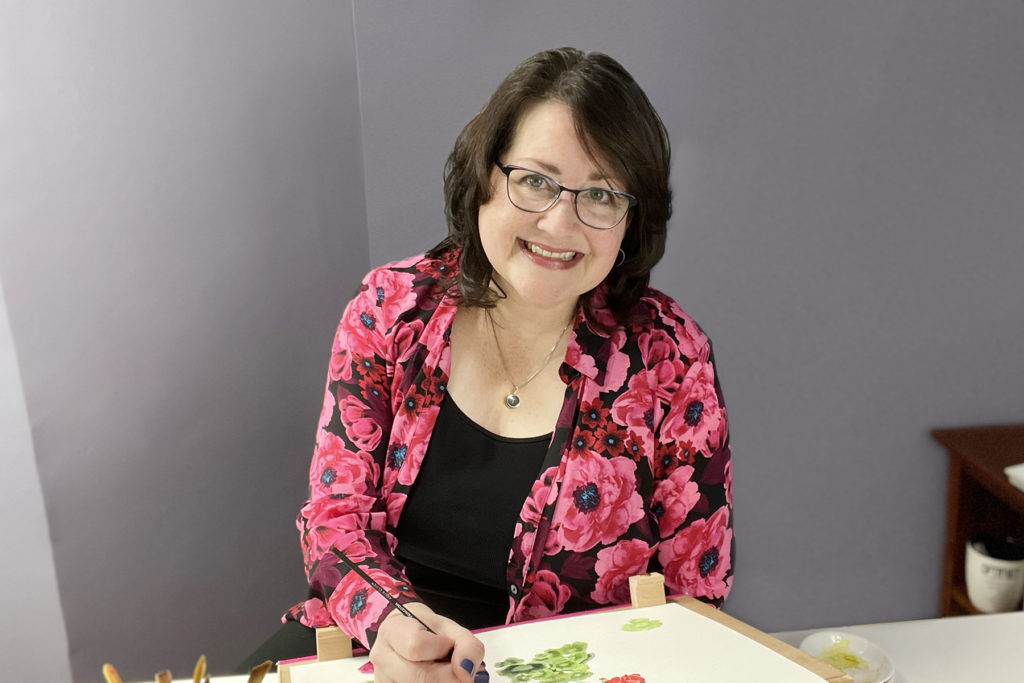 Designer: Tara Reed
Tara has been creating things for as long as she could hold a crayon, pencil or paintbrush. She remembers falling in love with sewing in the 7th grade when her friend's mom taught them how to make wrap-around skirts! (Remember them??) She loves to sew for the home and began quilting in the 90s when her son was born. Her motto is, "Why buy something if you can make it?"
Since 2004, Tara has licensed her watercolors for a myriad of products sold online and in stores worldwide – from garden flags to coffee mugs, wall art to dishes and of course – fabric. Creating patterns, like those that grace bolts of fabric featuring her art, is one of her favorite things to do. Tara creates from her home studio in Portland, Oregon.