Today we have a tutorial we know you will love! Every year we give some people on our list things like gift cards, cash gifts, or coupons for free babysitting and the like. While these are always fantastic gift choices, it can feel a little lackluster to just deliver a card. If you want to jazz things up, we have a fun and easy tutorial for you today. Meet the fabric gift card holder!
How cute is that? Today we're going to show you how to make this super easy fabric envelope that is the perfect size for stashing a gift card, cash, or a certificate or coupon. If you have all the supplies on hand, this is a 20 minutes or less project. Ready to get started?
Step 1.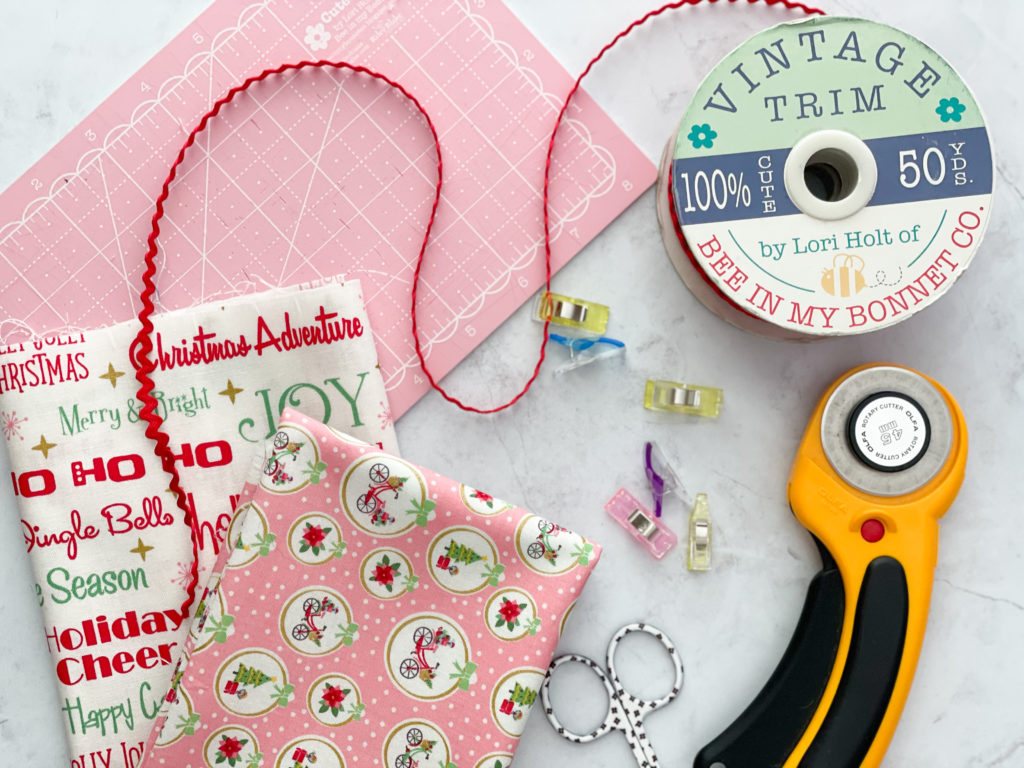 Gather your supplies. You will need:
Two pieces of fabric with one for the lining and one for the outside
Rotary Cutter & Cutting Mat
Wonder Clips or sewing pins
Snips
Trim or Ribbon (we used Lori's Holts Vintage Trim)
Iron
Sewing Machine
Step 2.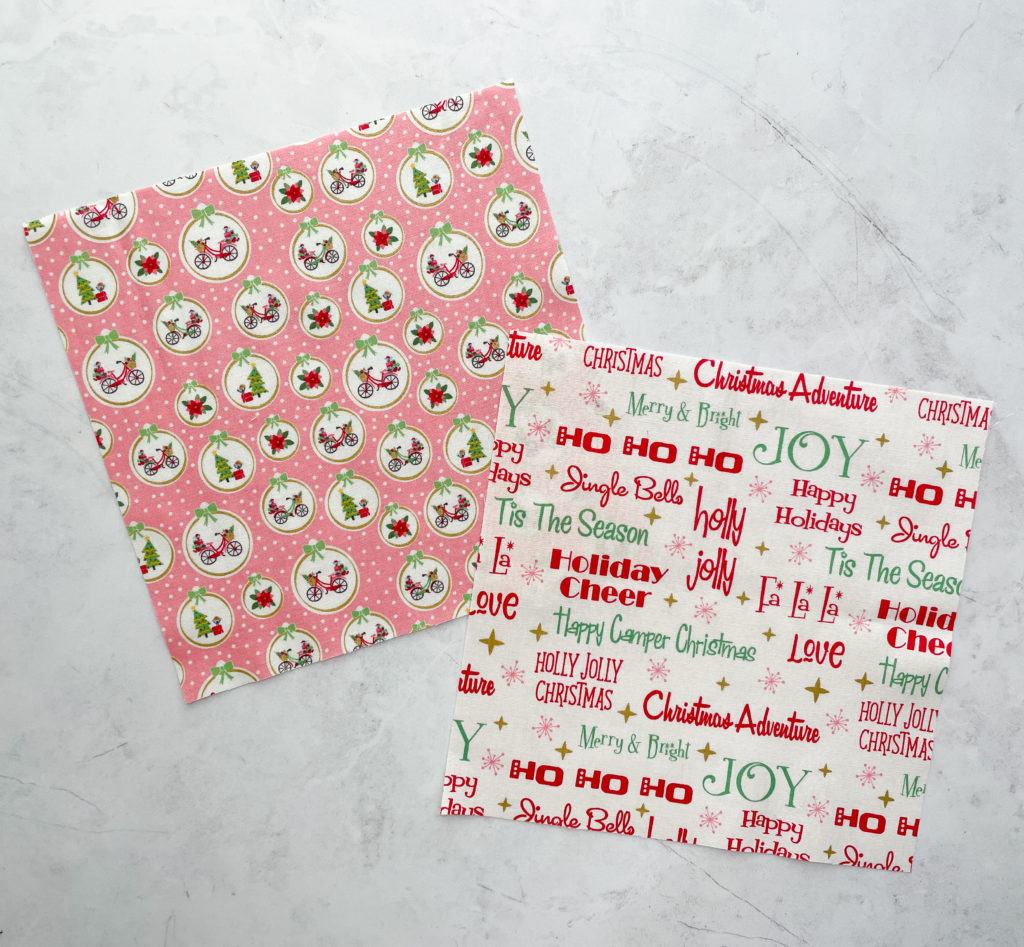 Cut your fabric into two 8 1/2″ squares.
Step 3.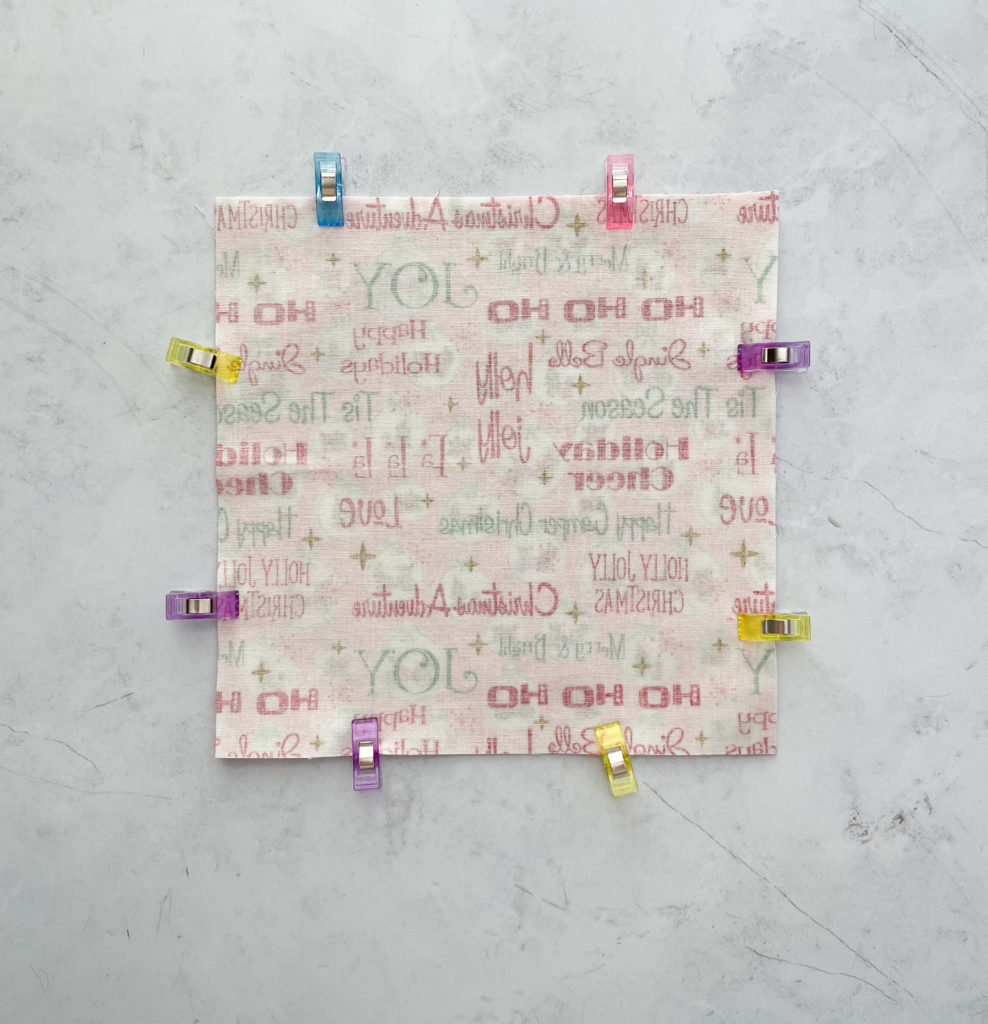 Place right sides together and pin or clip together.
Step 4.
Sew 1/4″ around the edges, leaving a 2″ gap to turn.
Step 5.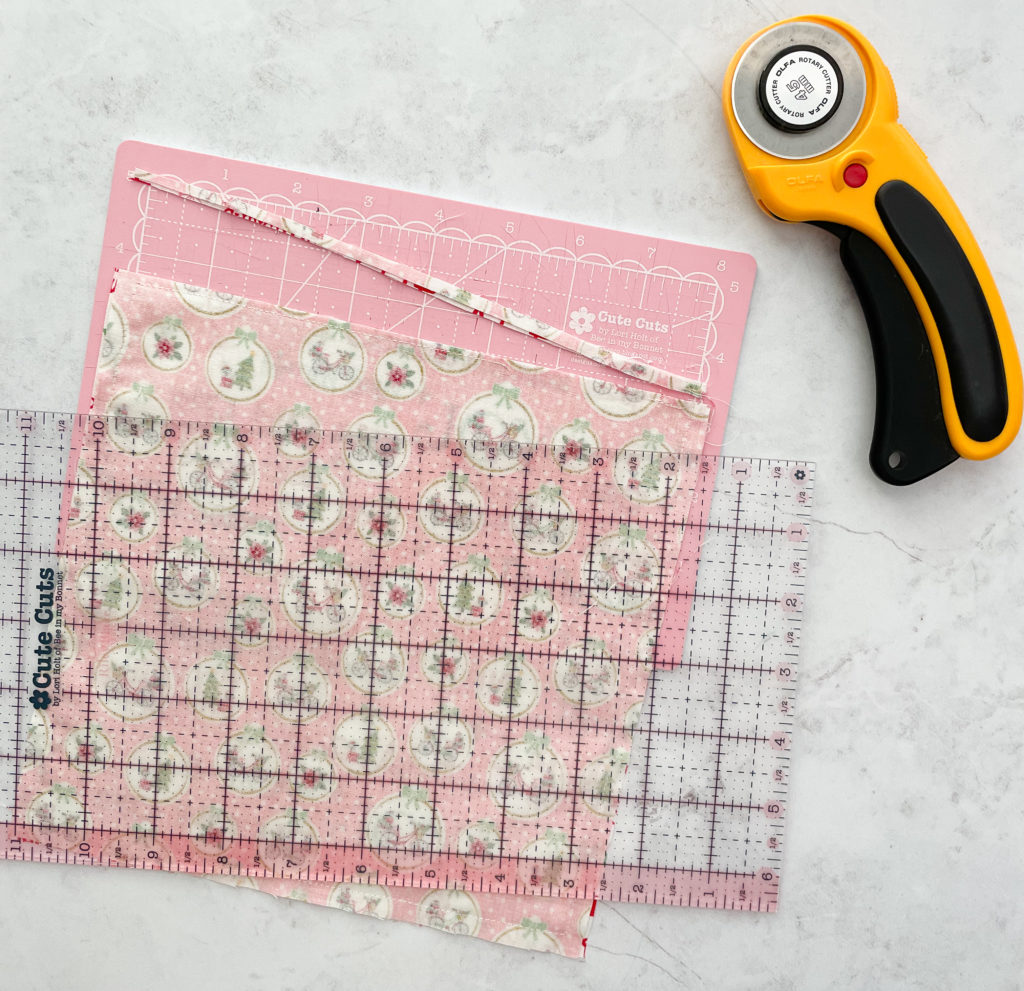 Trim your seam allowance close to your stitches and trim away the corners to reduce bulk.
Step 6.
Turn right side out and press.
Step 7.
Let's fold! Start by turning your square on point. Fold upward in half to make a triangle (image 1) and finger press. Unfold back to your square. You will now see a line dividing the square in half. Fold the bottom corner upwards to meet the middle line (image 2). Fold upward again along the middle line (image 3). Fold in the right and left corners to make an envelope shape and pin or clip in place (images 4-5). We find the clips are much easier for the thickness of the envelope.
Step 8.
Take the envelope to your machine and top stitch around all the folded edges to secure in place. Go slowly and sew a scant 1/4″.
Et Voilà!
Stash your gift inside, tie closed with a piece of ribbon or trim and embellish however you'd like. We added a candy cane but a gift tag would also be sweet.
We used fabric from the Christmas Adventure collection by Bev McCullough of Flamingo Toes for our project. You can shop this fabric now at your favorite local or online quilt shop!
We hope you enjoy this tutorial! Tag us in your creations with #rbdgiftcardholder, #rileyblakedesigns, #iloverileyblake and @rileyblakedesigns. Happy Sewing!