Looking for a quick and easy way to add some personality to your dining table? A quilted placemat is always a good idea – especially when you can choose among so many gorgeous, full, vibrant colors.
Hi everyone, It's Damjana from AppleGreen Cottage here and today I'll show you what I've sewn with Expressions Batiks. In case you don't know me, check out what I post on Instagram @applegreencottage – it's full of color and fabric there, too!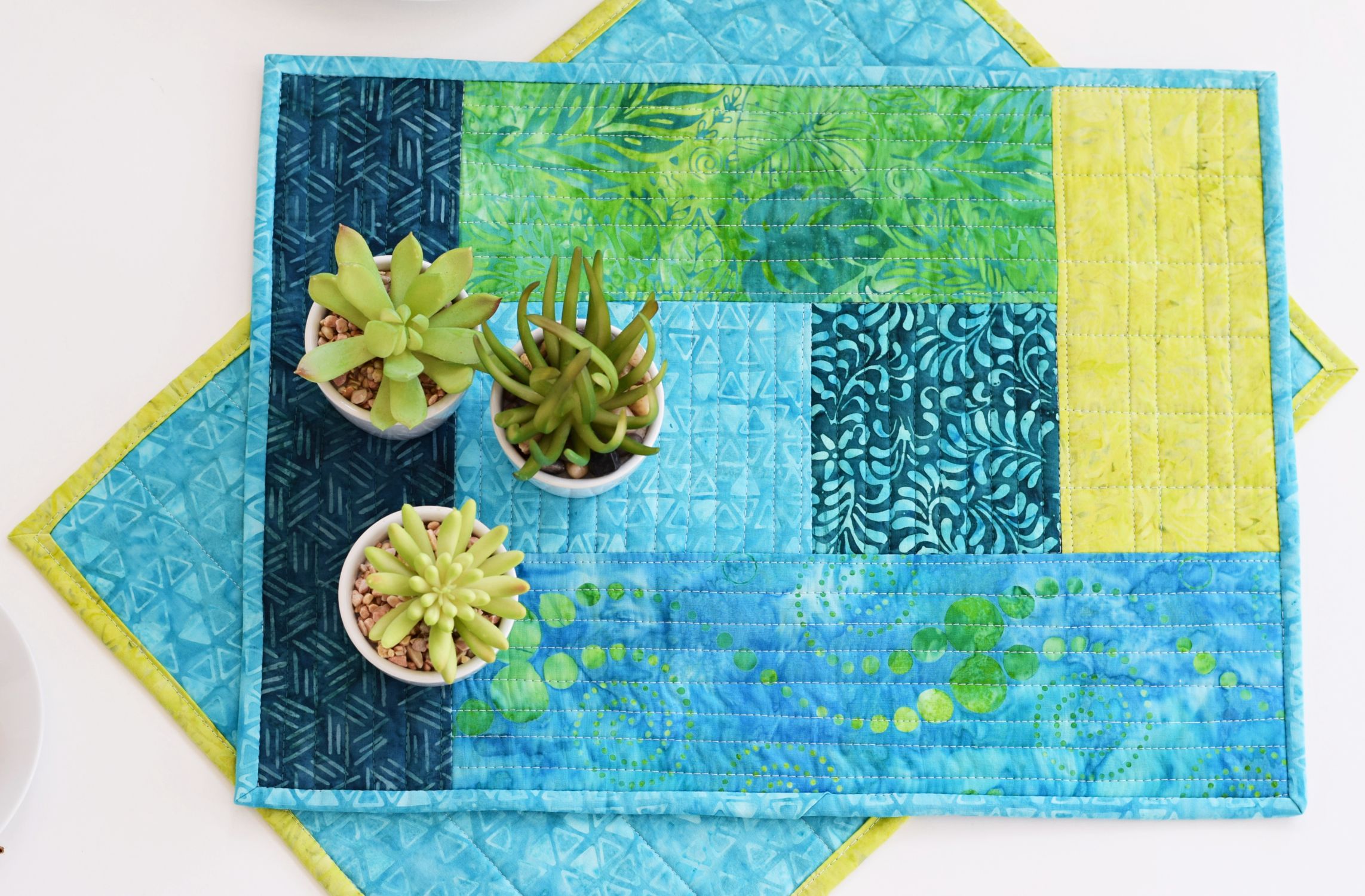 You might guess it from my blog's name that I just couldn't resist all the cool teals, aquas, and greens in the color range of the Batiks collection – and everything in between. (Also, I couldn't decide on just one color range, so make sure to scroll down to see the other one too 🙂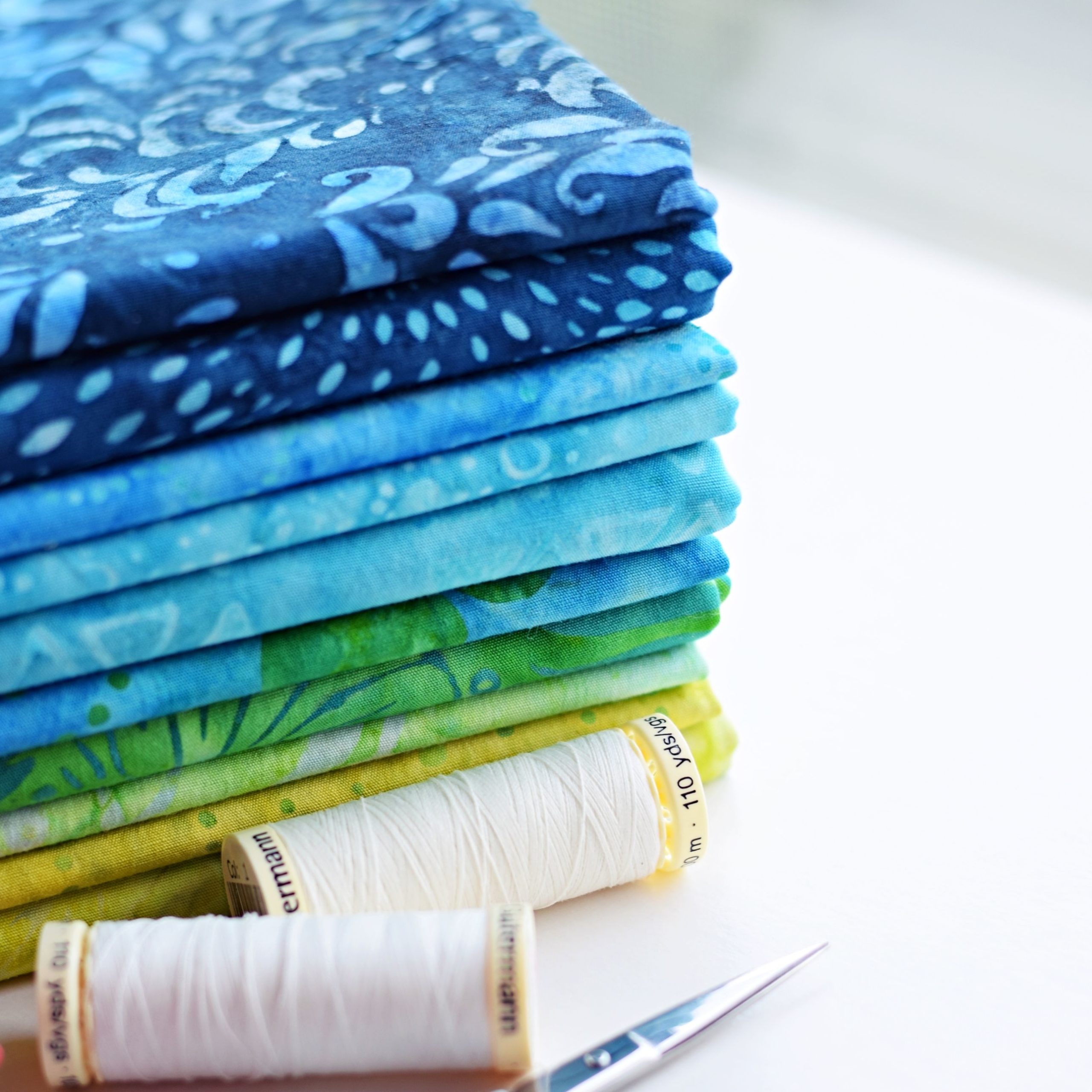 Vibrant colors, hand-painted designs, beautiful. I was equally enchanted by the rich, hand-dyed Tjaps, as well as the Elementals line – all the beautiful blenders! So I chose some from each.
First, I made a quilt-as-you go placemat using this quilt as you go tutorial. Since I was about to add backing and binding, I skipped a few quilting lines when quilting the top, and later added a few when attaching the quilt backing. No rules here, have fun!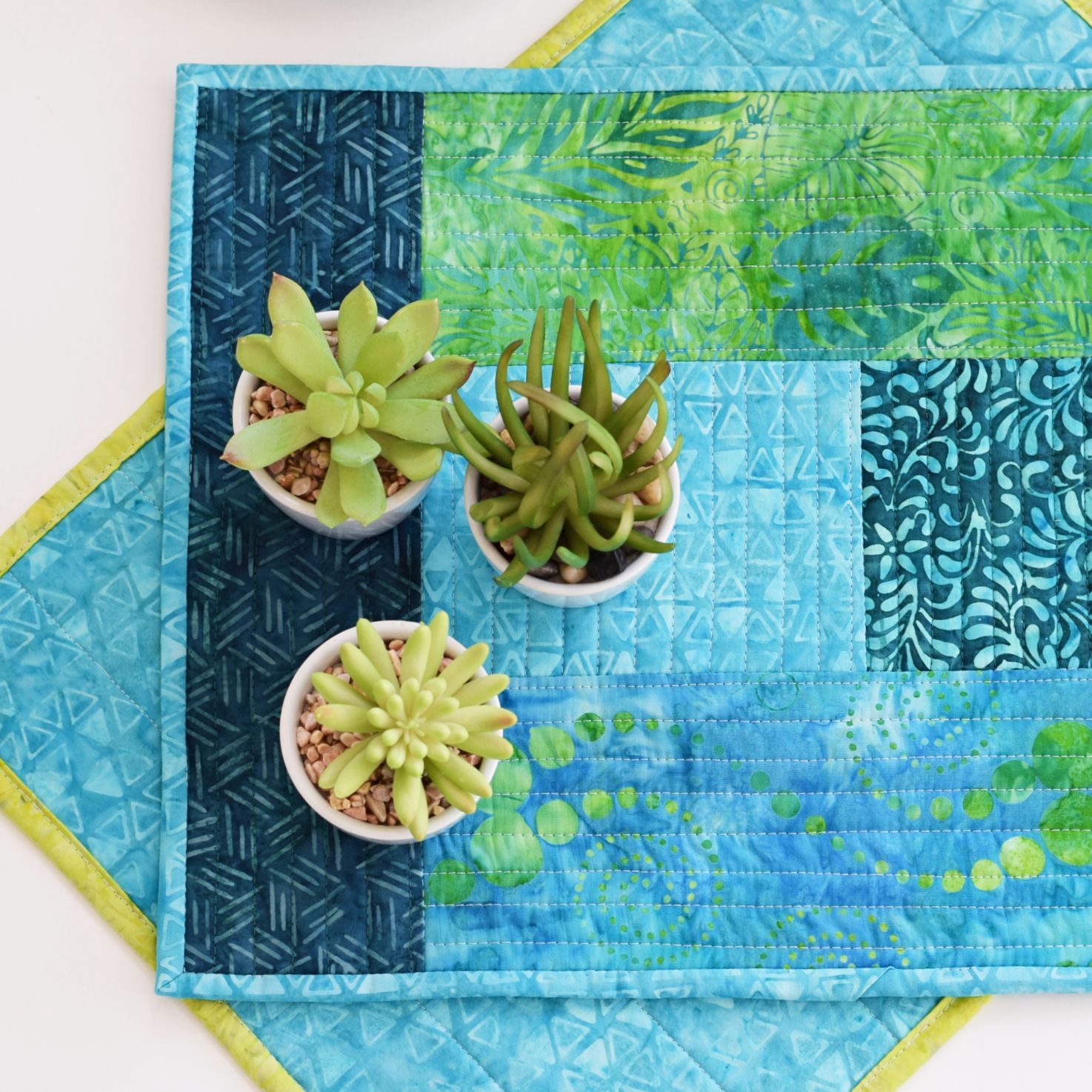 And then, I was tempted by all the colors, so I decided to cut a few more strips. And in no time, I had another placemat finished. With all the rainbow colors, I love it!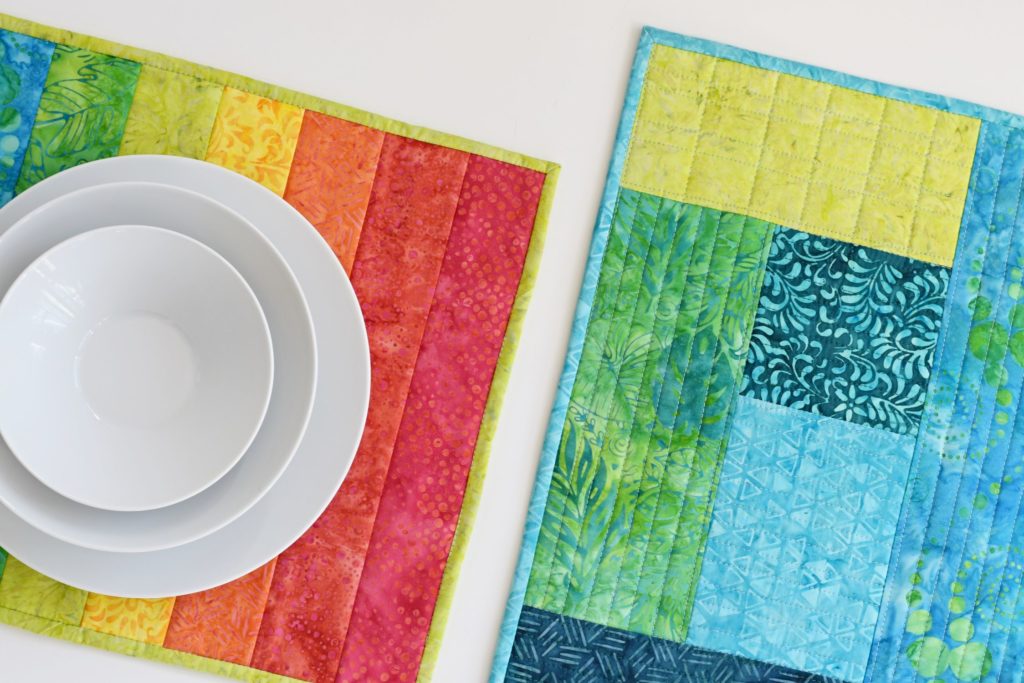 Jump over to Applegreen Cottage blog to see how it turned out – I even made an extra tutorial for an easy quilted placemat. In case you are just starting out on your own quilting journey, this would make a great first quilting project: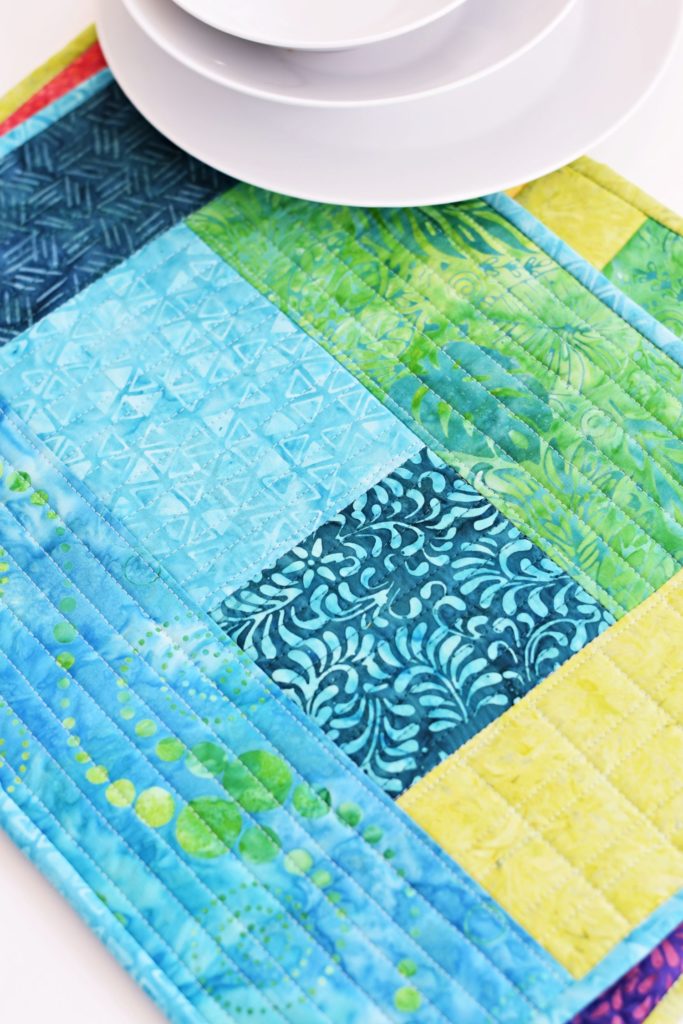 See these details on the fabric? It's pretty awesome to see the level of care and attention that goes into each print! I've had so much fun sewing with the batiks, and I will most definitely be making more of these in the future.
Feel free to take a look at the entire collection and the Expressions Batiks lookbook here, and make sure to tag me @applegreencottage and @rileyblakedesigns on Instagram when you sew something beautiful with the Expressions Batiks. Happy sewing!

Damjana