Hello, Everyone! It's Jessica Dayon back again today to share the quilt that I made using Fright Delight by Lindsay Wilkes.
I always look forward to Lindsay's collections! They contain beautiful, nostalgic designs! Look how pretty!
I decided to make a big star quilt with this beautiful fabric! I used Fright Delight fabric plus a few RBD Basics- Dapple Dot in Autumn, Sparkler in Gray and Black, Seasonal Basics in Orange Bats and Black Bats. Also, I used Halloween Pin Dot for the background.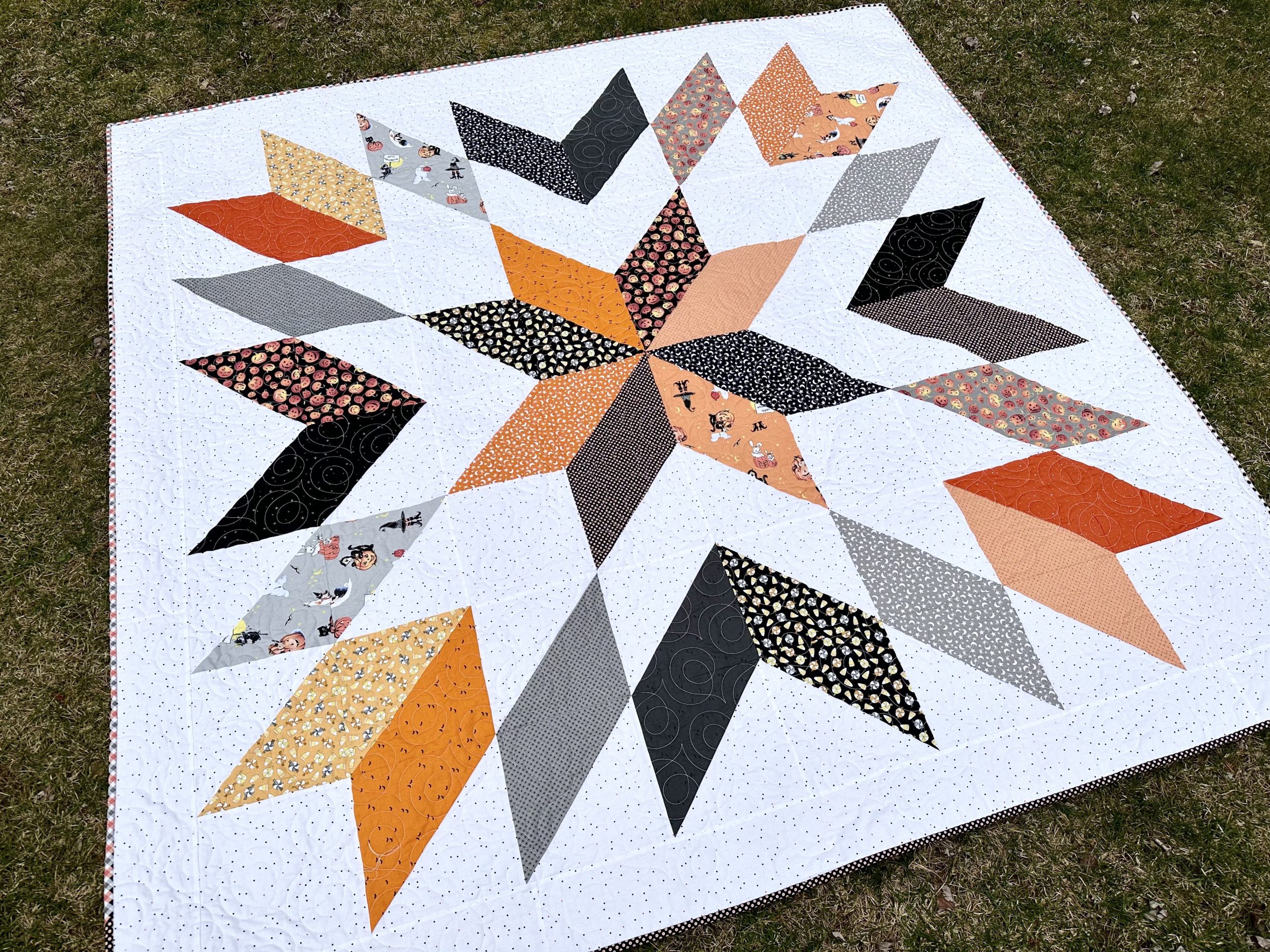 I did not follow a pattern. I used 8″ finished half square triangles (HSTs). I like to do one at a time HSTs so I cut my squares at 8 7/8″ and then cut on the diagonal to yield two triangles. Then I paired the triangles up as shown in the picture above. In addition to all the triangles, I cut 8- 8 1/2″ squares. I added a 4″ finished border.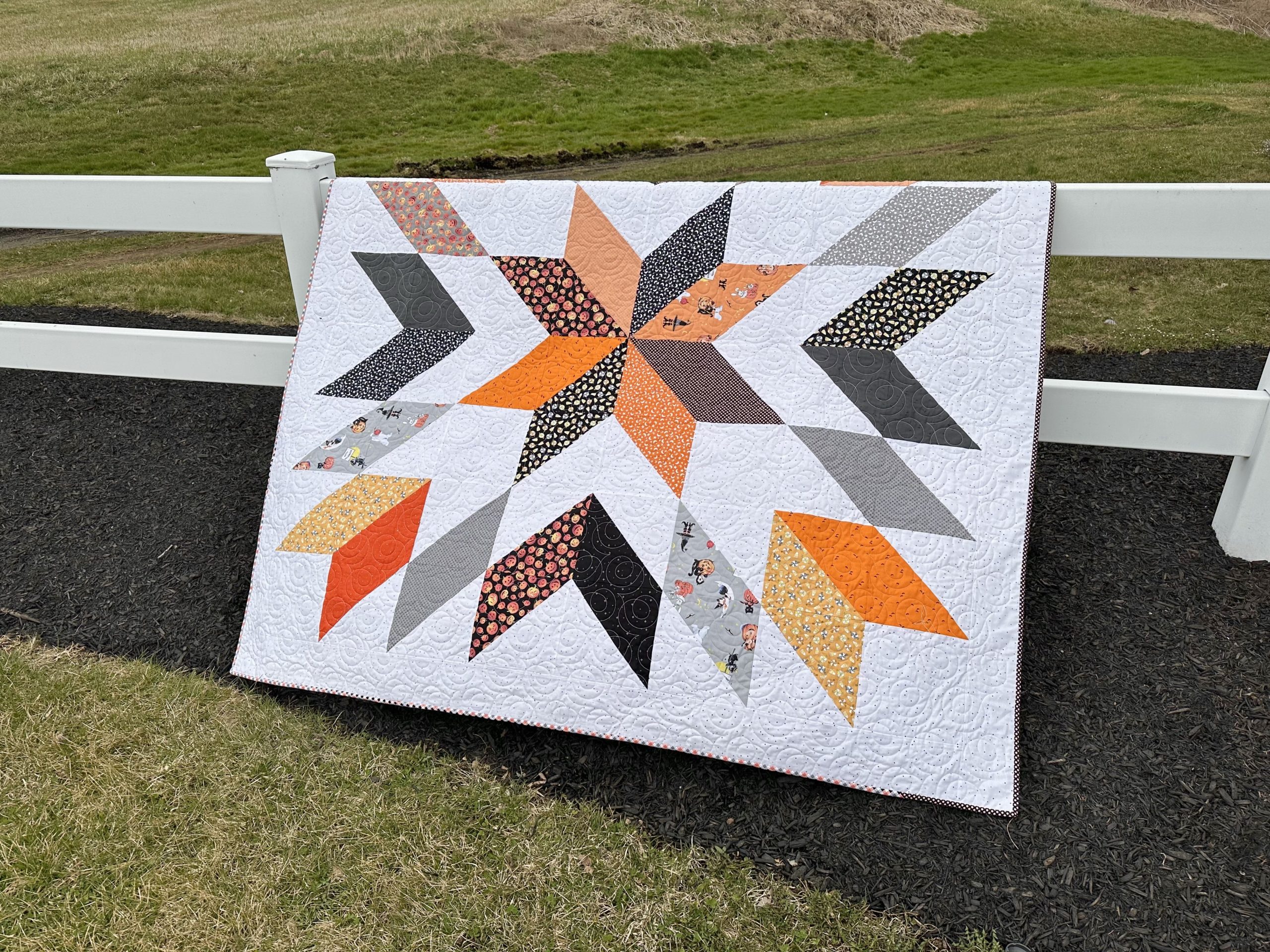 I quilted this quilt on my BERNINA Q24 with Qmatic using the Soho pantograph.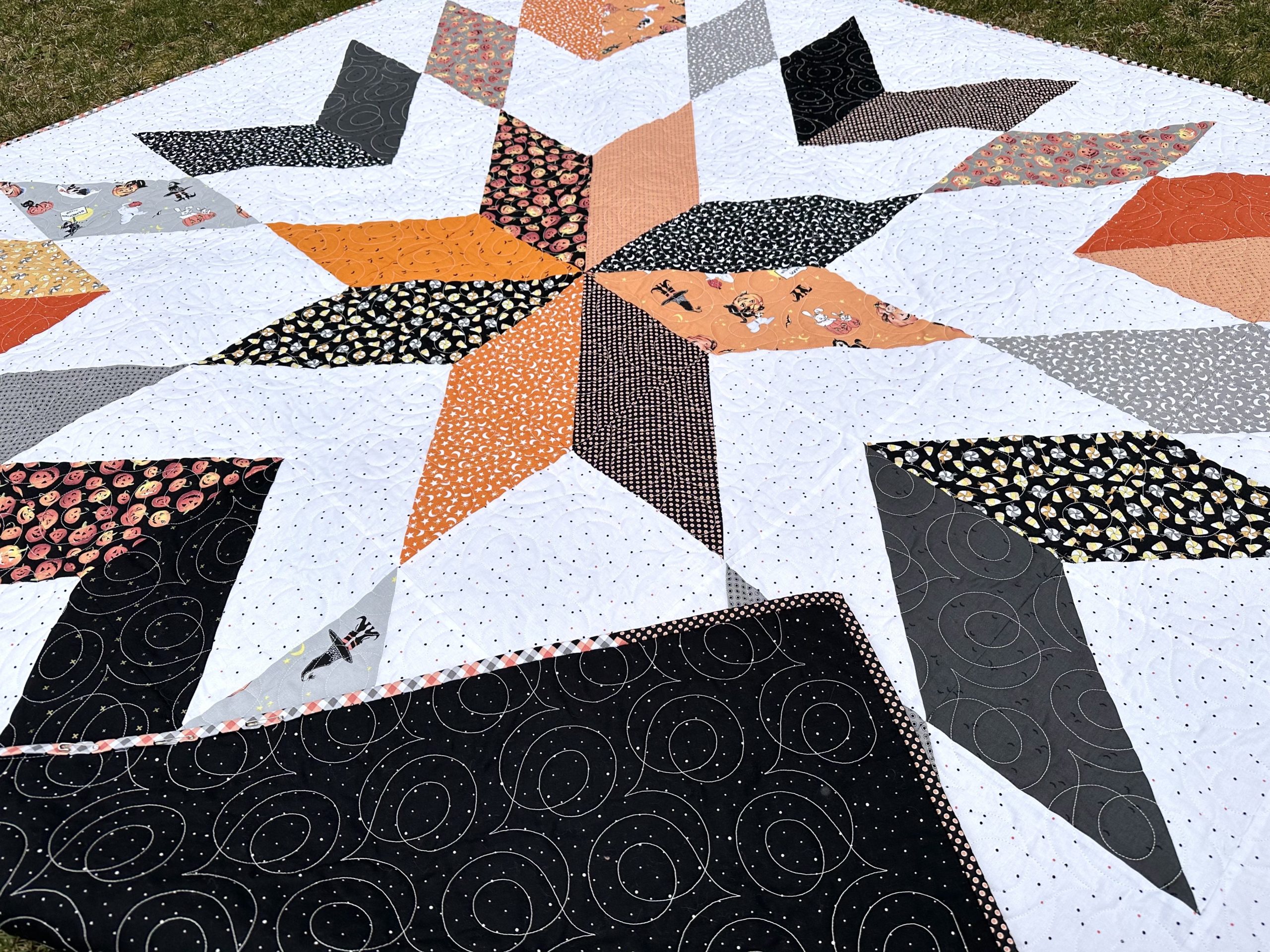 For the backing, I used Dapple Dot in Black. For the binding, I used mostly Fright Delight in Multi Plaid with 2 strips in Black Dots.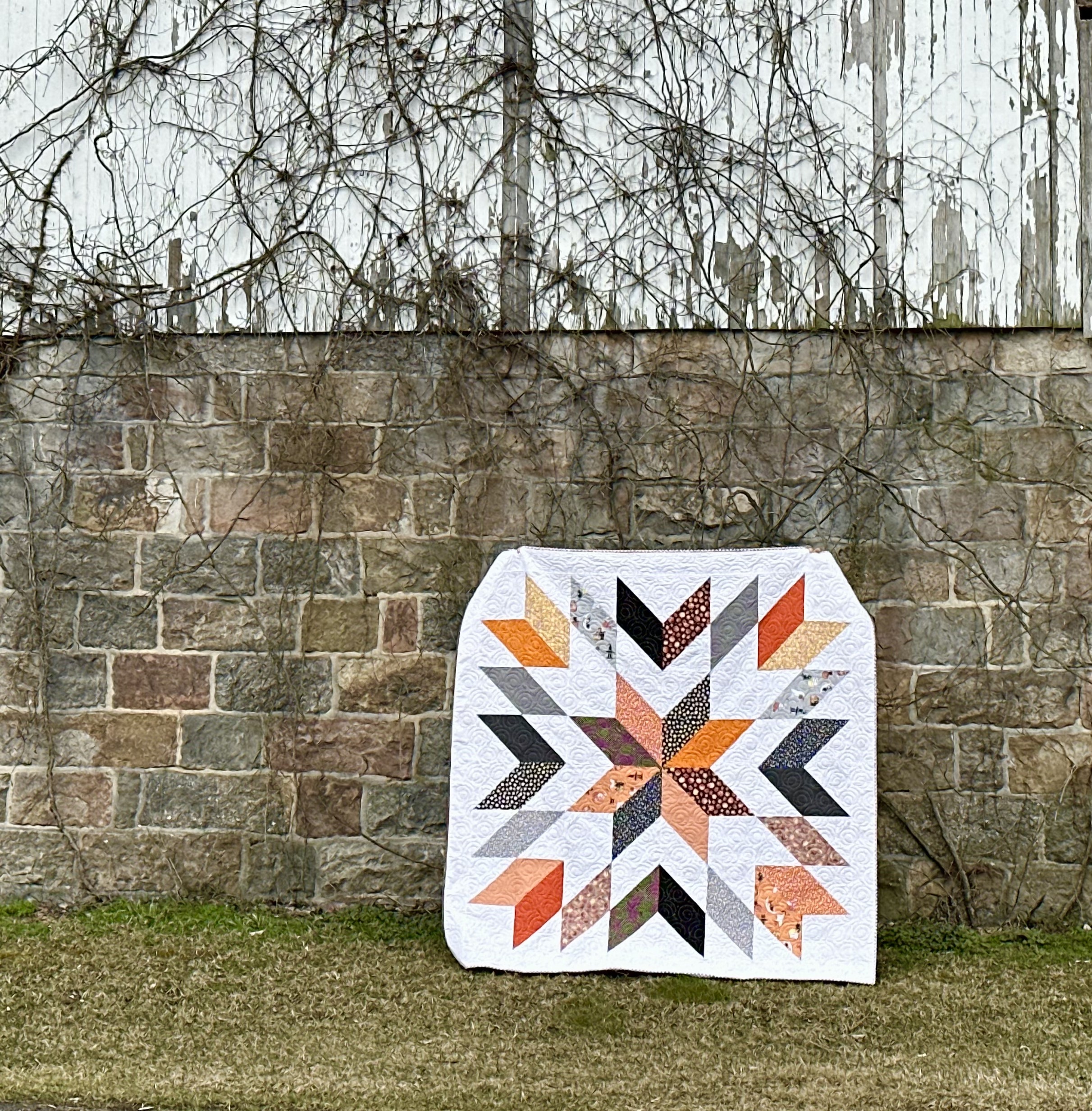 Thank you for following along with me today! I hope this project inspired you to make something. I love sharing what I'm up to with other makers and also hearing about what you are making too! You can find more of my projects on my blog and on Instagram @jessicadayon