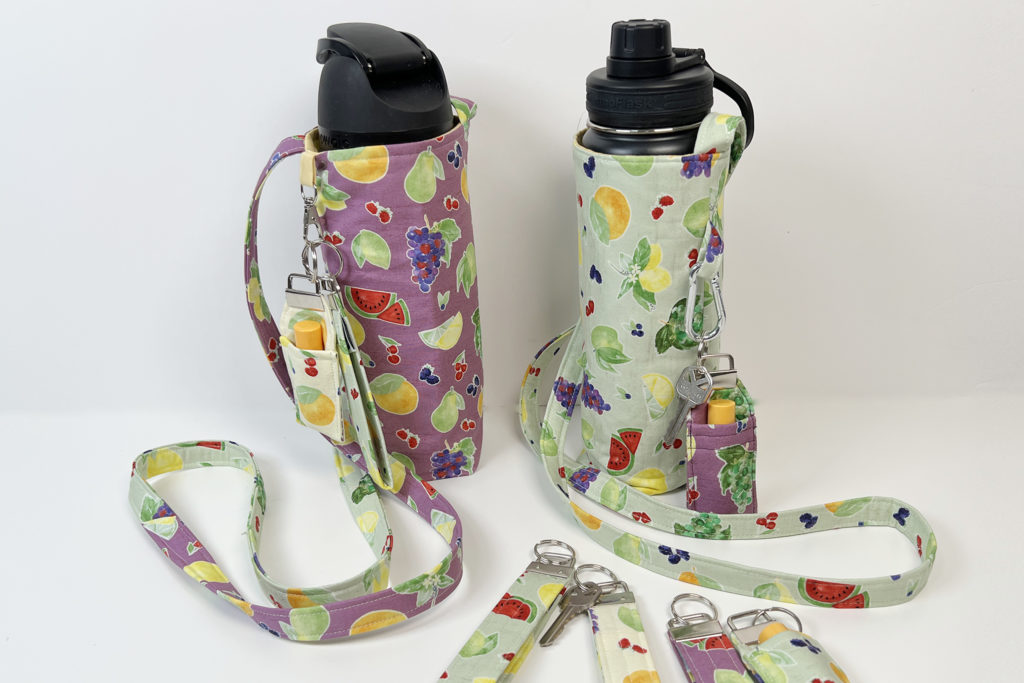 Warm weather means outdoor fun! Maybe you're going on a stroll through the neighborhood, an afternoon hike or sending the kids off camping. Whatever the reason, hydration is always important. Go hands-free and in style with a water bottle holder with NO CIRCLE BOTTOMS! 😎
I love a pretty and functional sewing project but the thought of using not one but two pretty small circles for a water bottle holder made me ready to throw in the towel… then I got creative. It doesn't have to have a round bottom to fit your bottle well – a box bottom works just as well. (and that realization made me happy again!)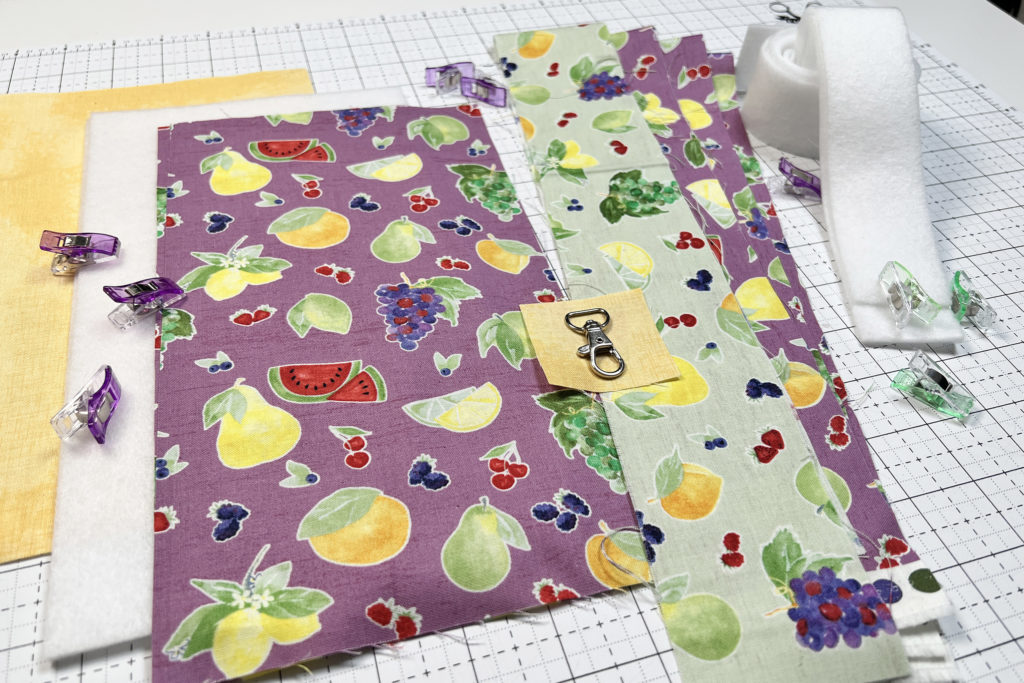 In this tutorial I use two of my August Fruit Toss fabrics from the Monthly Placemat Panel program and yellow – C605 from Lori Holt's Shabby textured line for the lining. An optional hook is great to attach key fobs, lip balm holders and other things you might need while you're out and about.
In this video I'll show you step-by-step how to create a fabulous water bottle holder with a convenient crossbody strap.
🎯 SHORTCUTS TO SPECIFIC TOPICS:
00:00 introduction
01:16 Determine the size
02:49 Supplies
03:21 Determine length of straps
04:52 Fuse fleece to lining
06:38 Iron Clip Loop
07:38 Cut box bottoms
08:57 Add optional tag
09:28 Clip or Pin fabrics
10:18 Sew
11:50 Sew strap pieces together
13:06 Form straps with fleece
16:27 Sew straps
17:18 Assemble the water bottle holder
19:44 Add the clasp
20:37 Sew together
20:57 Turn right side out
21:24 Close the turning opening
22:07 Topstitch to finish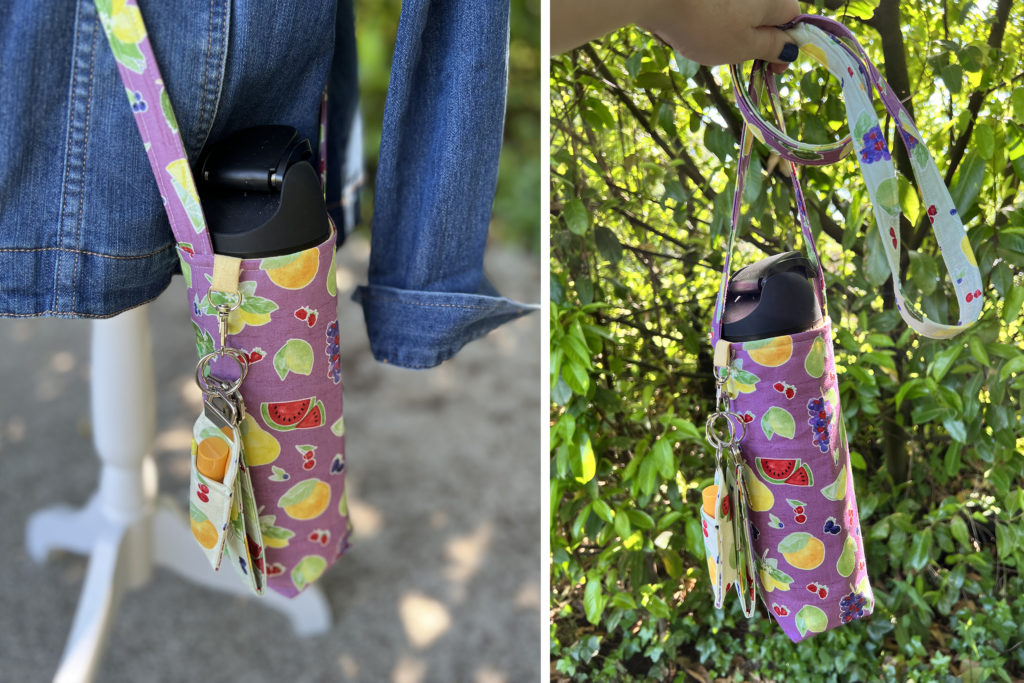 For more projects and sewing fun, I would love to have you follow me on Instagram or Facebook. Happy Sewing & stay hydrated!
🧵 💦 Tara Reed