Hello there! It's Amanda from Jedi Craft Girl stopping by to share this fun quilt using the Menswear Collection from Penny Rose Fabrics! I love colorful fabric, floral fabric, and cat fabric but sometimes you need to make a quilt for a guy and none of those types of fabrics will do. I am thrilled at this line because it is very masculine but not boring. It would make the perfect Father's Day quilt!
This quilt is made up of Half Square Triangles (HST). Let's get started! Cut the fabrics into 10″ squares (a 10″ stacker would also work for this project). You will need 48 squares.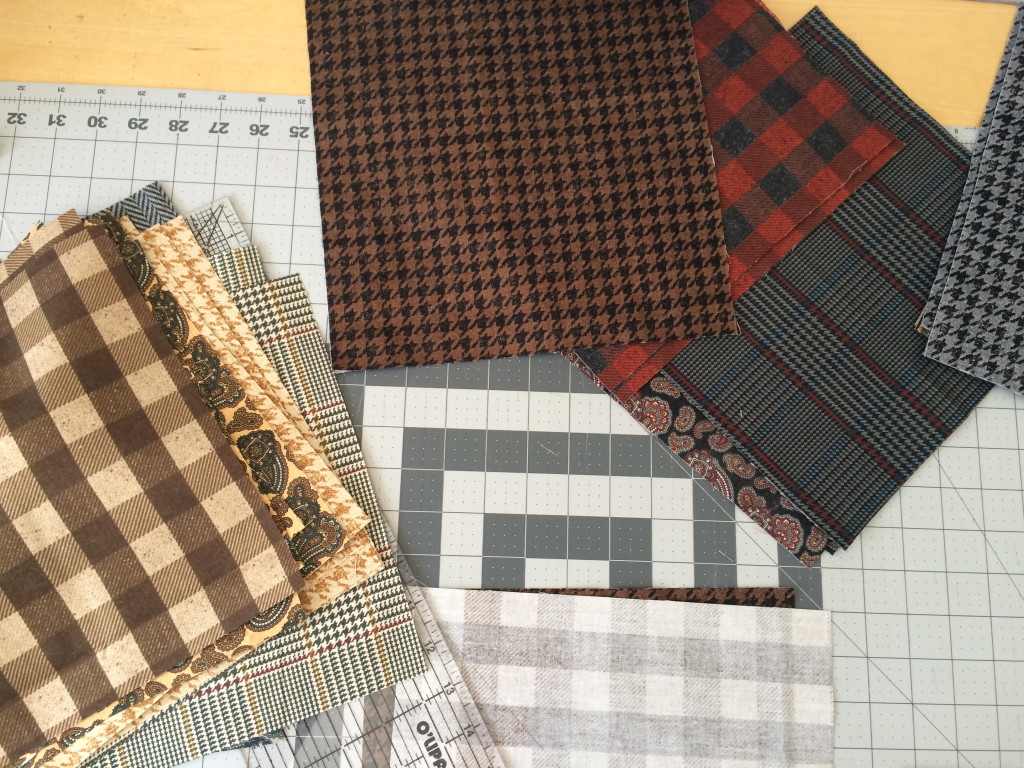 Divide up the squares in half: lights and darks. Some of mine could go either way, it doesn't really matter on this project. Draw a diagonal line on the wrong side of the light fabrics.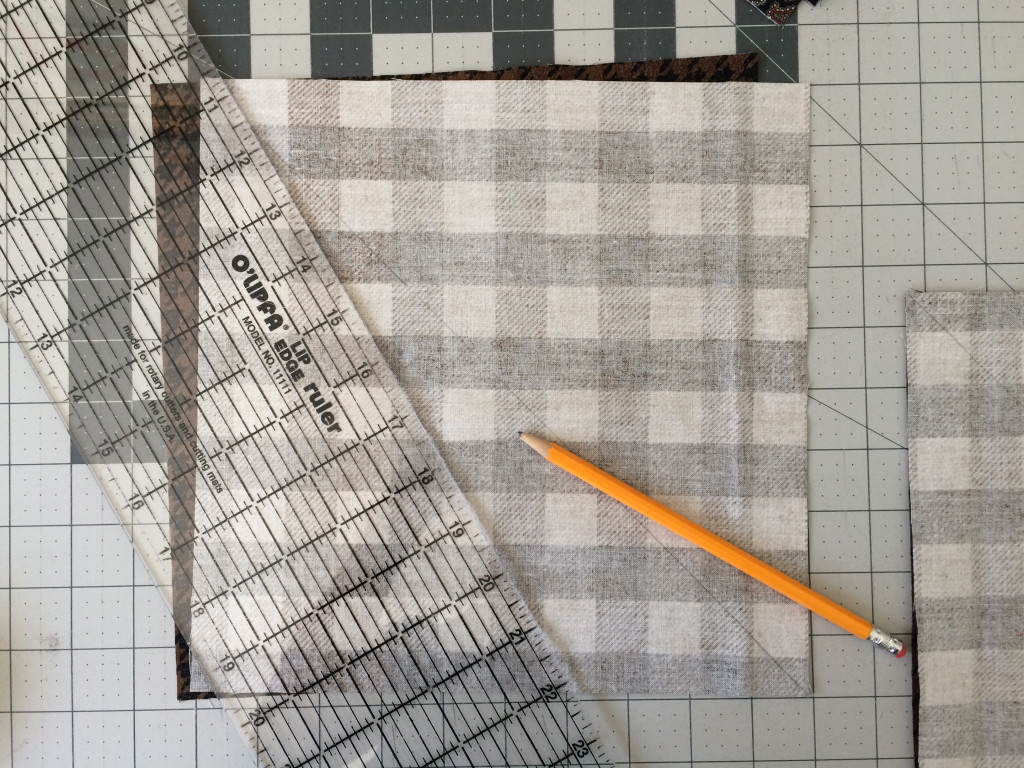 Match up the light square with a dark square, right sides together. Pin on both sides of the line to prevent shifting. Sew 1/4″ seam along both sides of the line.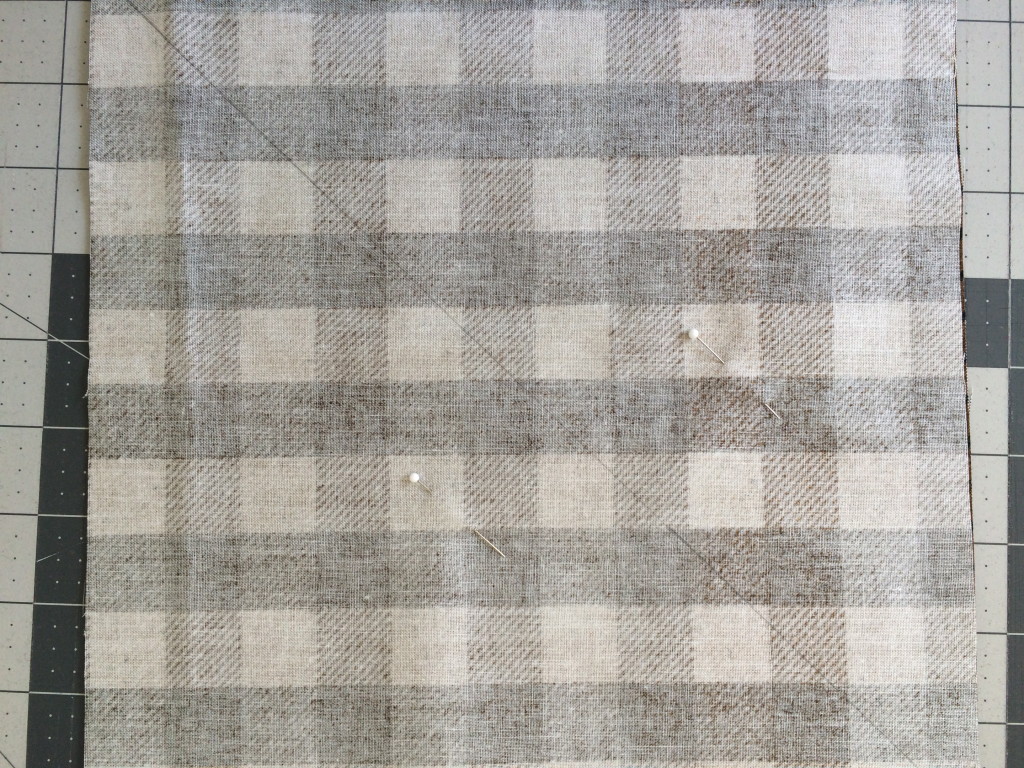 Then cut the square on the pencil line yielding 2 HSTs.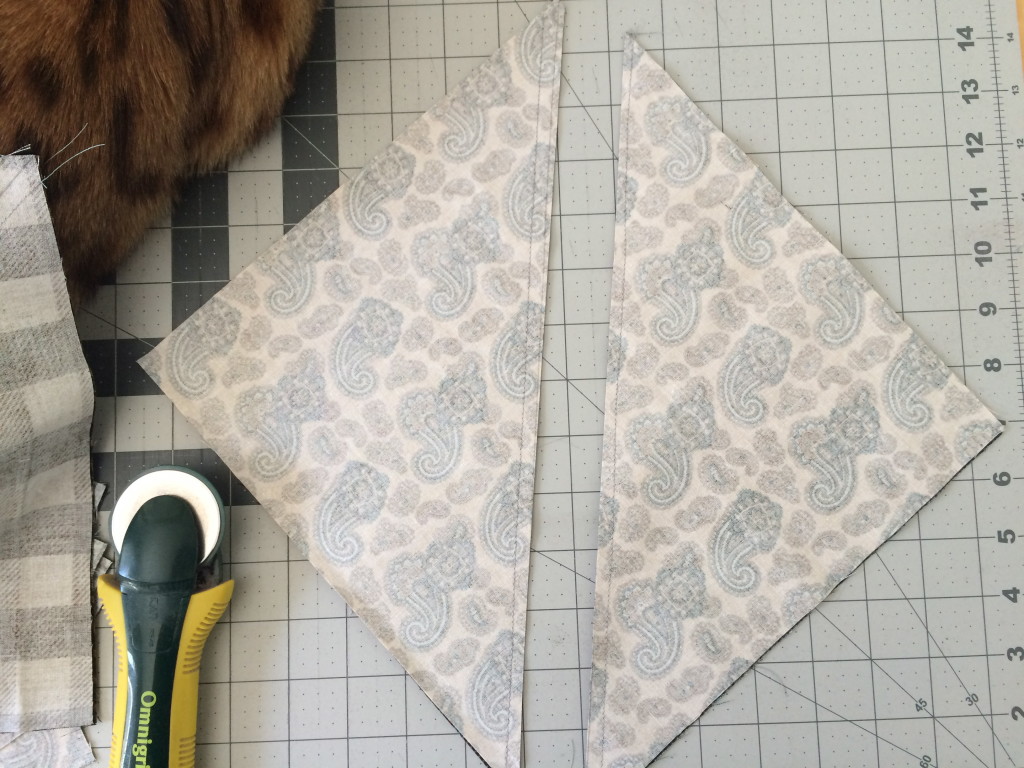 Press to one side. Lay out the quilt so the diagonal lines alternate, going up and down. You can also play around with the design. HSTs are so much fun to play with!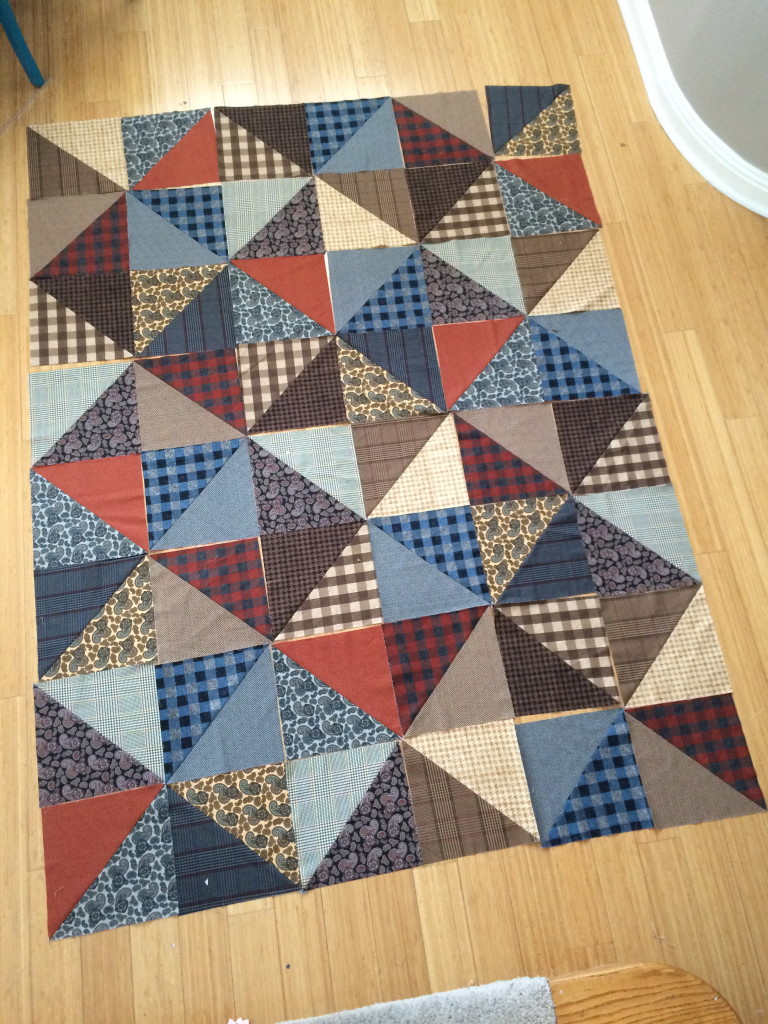 Sew the square together in rows and press, sew the rows together. Press. Baste, Quilt, Bind, Give 🙂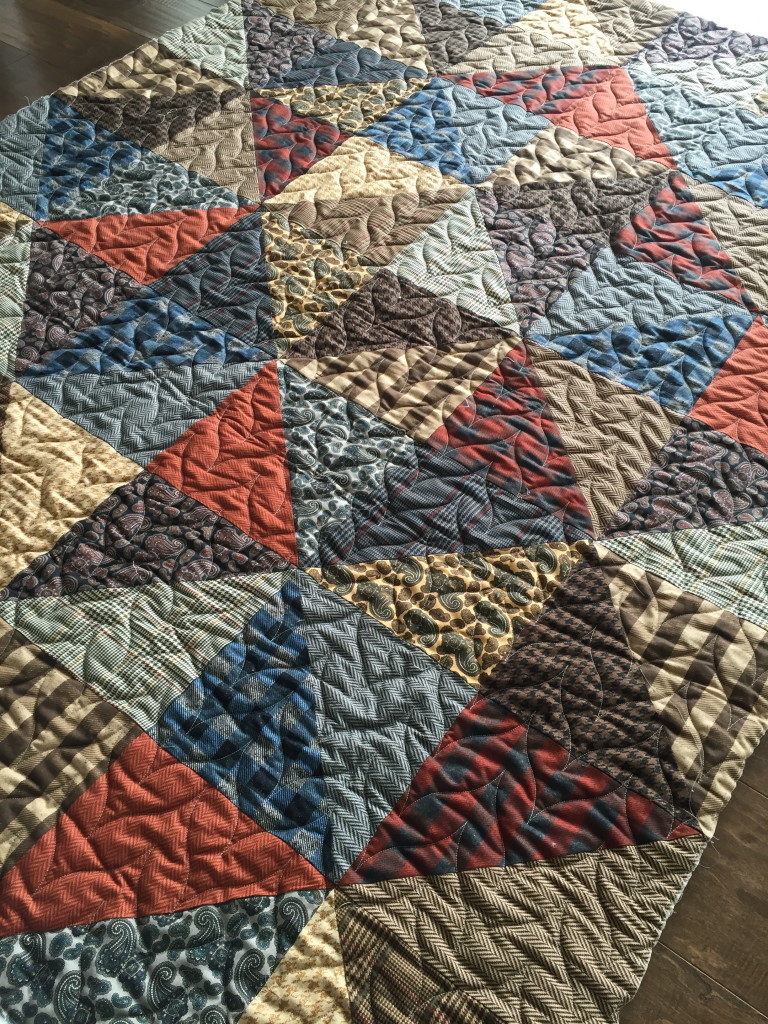 I had my quilter, Nicole from Kwilt It, quilt mine with a herringbone pattern. I LOVE it! I can't wait to give this to someone special!