May is Mental Health Awareness Month, a time for us to raise awareness and educate ourselves about mental illnesses. It's more important now than ever to do our part to reduce the stigma around mental health struggles.
We've all heard the phrase, "sewing is my therapy" or "quilting is my therapy." While sewing and quilting are not replacements for therapy, they can be incredibly healing and offer support for your mental health.
Mental health struggles are often not easy to share but sharing can be very helpful in discovering that you are NOT alone. A few weeks ago we asked our audience to share a story about how sewing helped you heal or how quilting contributes to your mental health. Thank you for your responses and for sharing with us!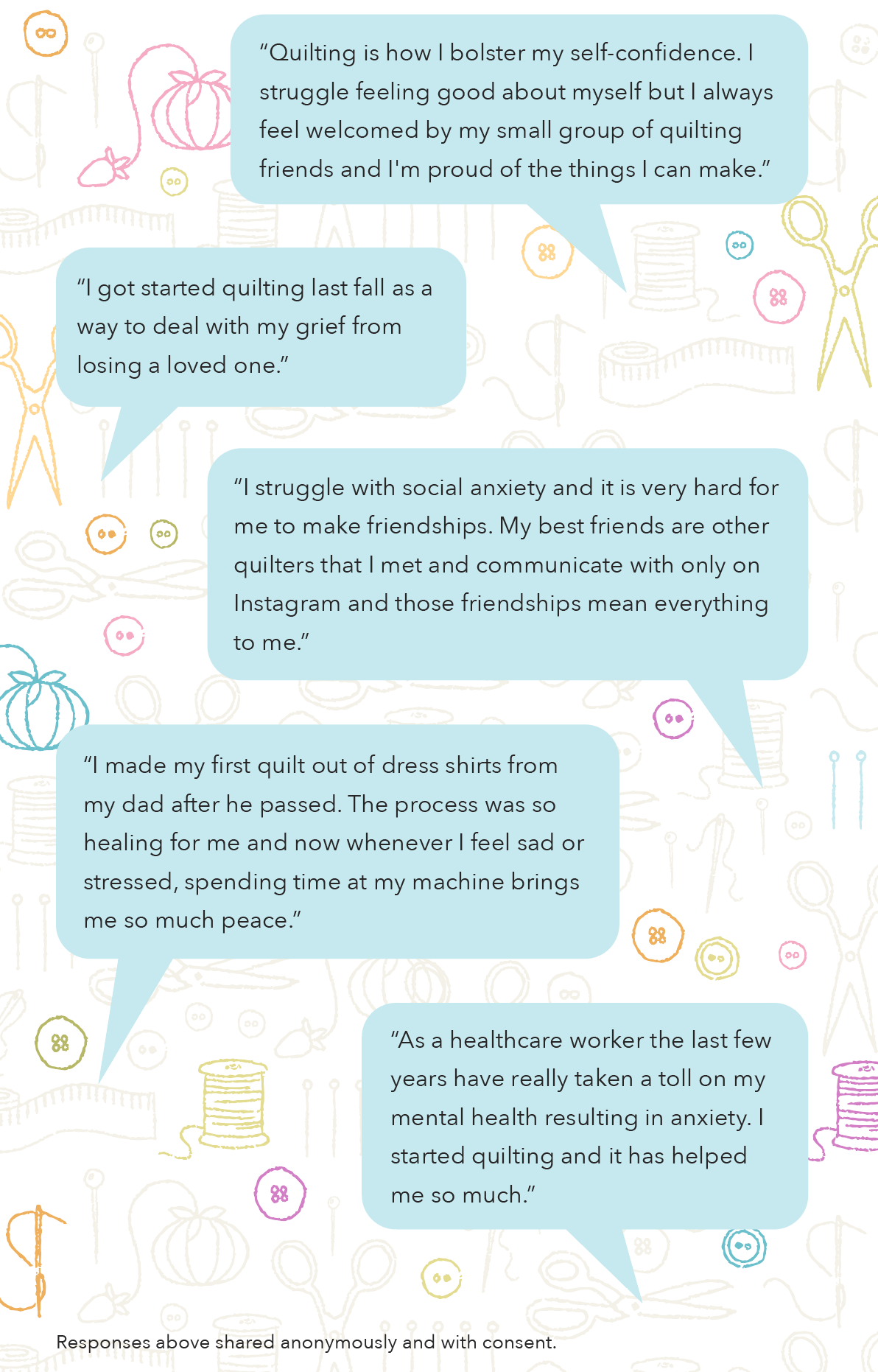 Check in with your friends. If you know someone who is struggling mentally there are things you can do to support them such as educating yourself, listening carefully, and respecting them as they work through their healing process.

It's no secret that sewing and quilting allow us to unwind from the busy and stressful nature of our daily lives. We challenge you to give yourself a 15 minute break and sew something! Start a new project or bring out a WIP. We like to call these breaks self-care sewing!
Beyond self-care sewing you can find other things that bring you joy and make an effort to include those things in your day. Gardening, baking, art, enjoying nature, the possibilities are endless! Beyond taking a physical break we also encourage you to cut yourself a break! Don't be so hard on yourself, everyone is doing their best. If you find areas of your life that you wish to improve, set small manageable goals. Change doesn't happen overnight.
Finally, please know that you are NOT alone. Not everyone has a picture-perfect life. Ask you family and friends for help and check out online mental health resources.
Need Some Inspiration for your Self-Care Sewing Breaks?
When it comes to quick projects, Cindy has you covered! Check out her Quick Sews Series on our YouTube Channel for ideas of what to make next. Below are a few favorites!
Build the Community and They Will Come
Sewing and quilting brings us together more than anything else (in our opinion!). While we've embraced connecting digitally, there's nothing like gathering in person. Being together gives that greater sense of community. We create lifelong friendships and share our love and appreciation for sewing and quilting.
If you agree we would like to personally invite you to join us for our biggest event of the year – Garden of Quilts.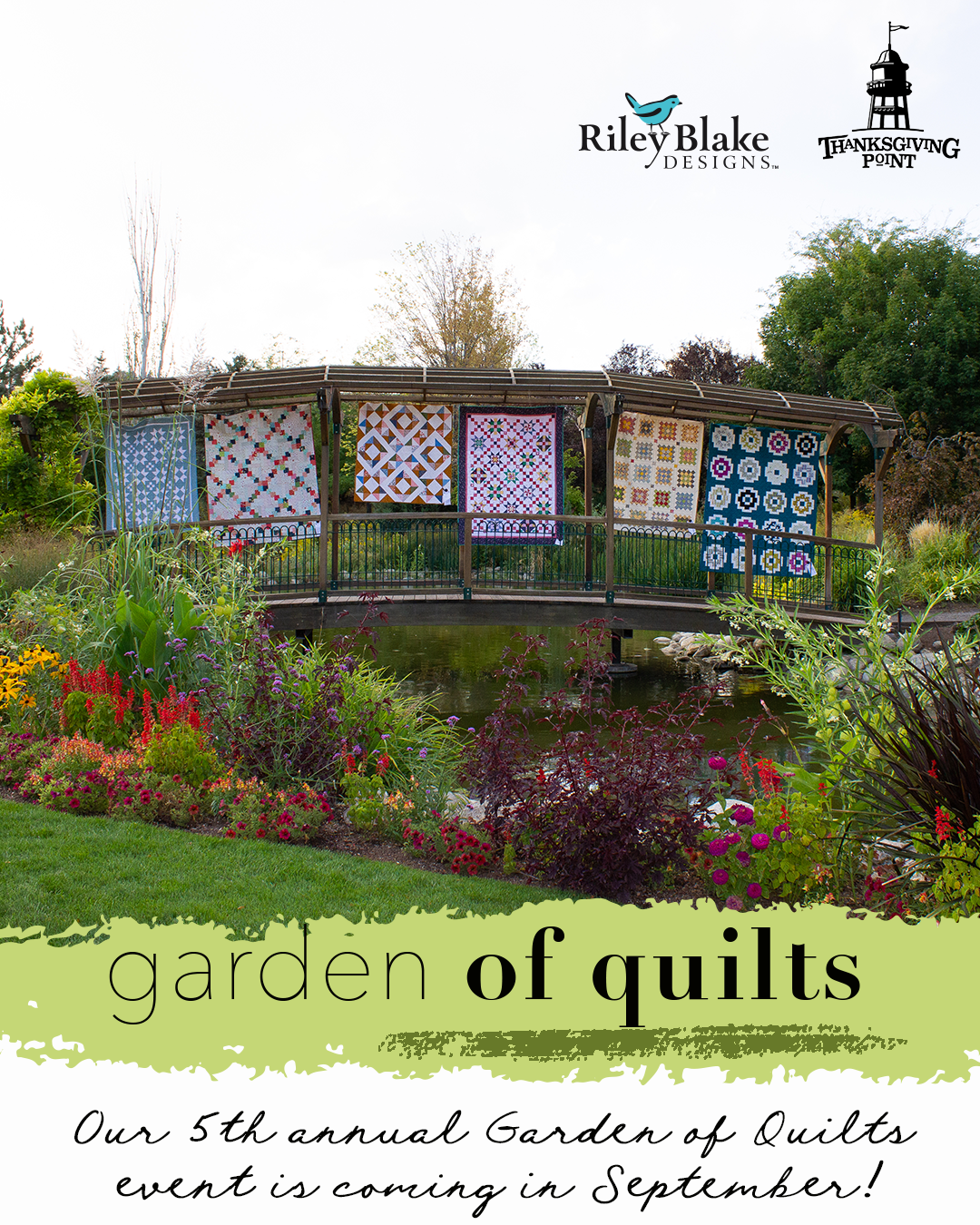 This year we kick off September 13th and the event runs through the 16th at the stunning Ashton Gardens in Lehi, Utah. There is no better place to make new quilty friends! We were shocked the first year at how many guests we met who came alone and have now come year after year with a group of new friends they met in the gardens. Click below to learn more about Garden of Quilts.
---