Good Morning! Jessica Dayon here today to share about a new heart quilt that I made. Every year I try to make a Valentine's Day quilt to add to my Valentine's collection. Here is one I chose to add this year. I started with the cutest Valentine's fabric called Mint for You by Polka Dot Chair.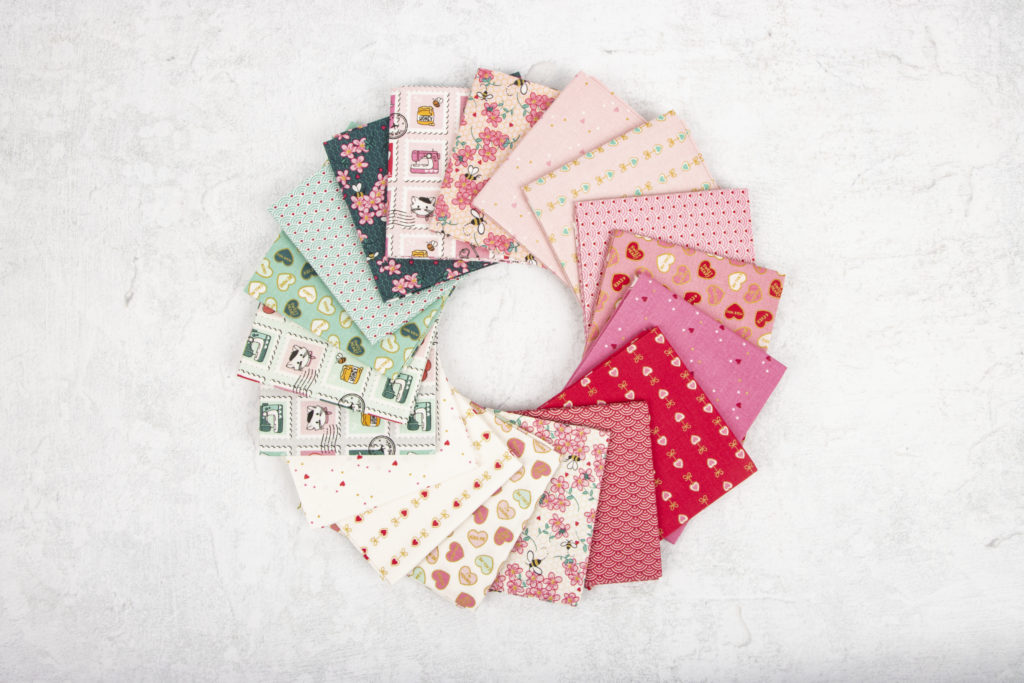 I found a beautiful quilt on Temecula Quilt Co.'s blog. It is called the Happy Valentine's Day quilt. The quilt pictured there (and the free pattern for it) is for a mini quilt measuring 24″ x 24″. I knew I wanted to make this quilt but I wanted it to be a throw quilt. So, I had some math to do! I ended up making it measure about 70″ x about 84″.
There are a bunch of things I love about this quilt (besides the cute, cute fabric). First, I love that it has hearts in the blocks and also as a border.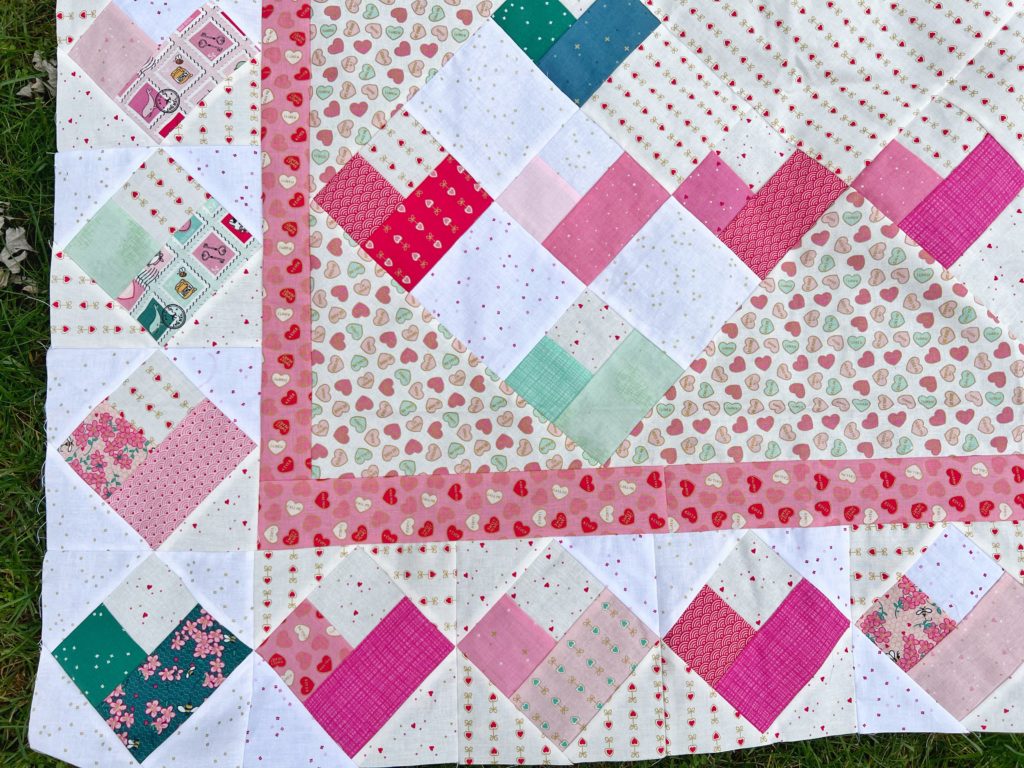 Next, I love how the pattern really lets you go totally scrappy. I used the Mint For You collection plus some RBD basics and together they look perfectly scrappy.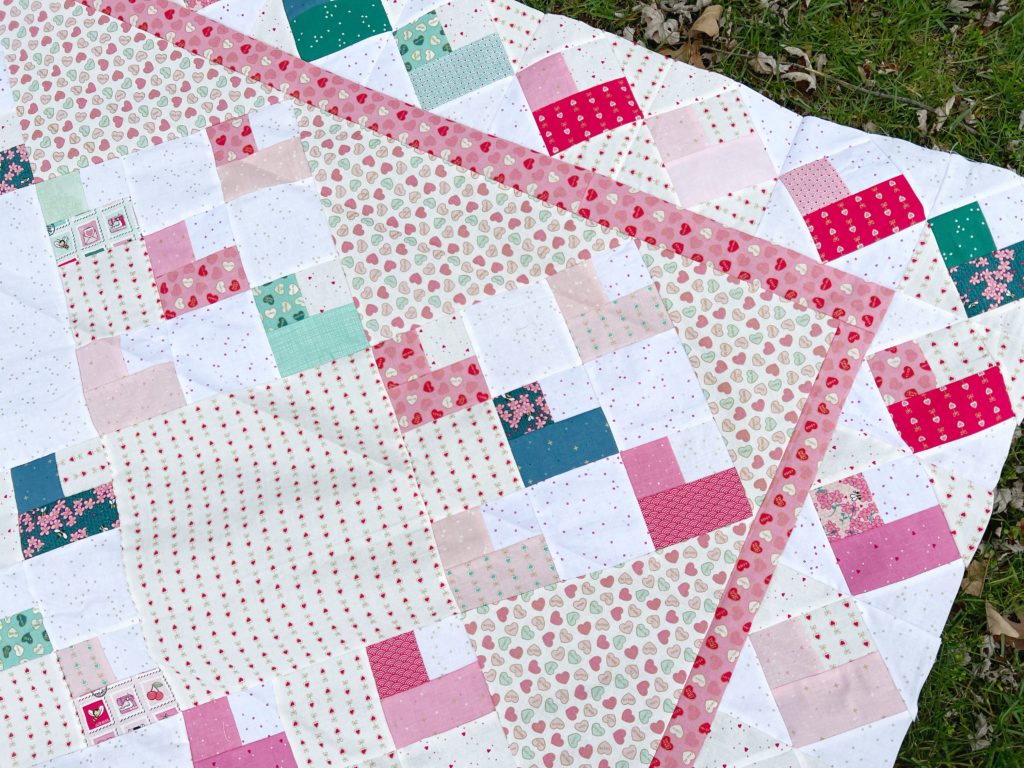 The RBD basics that I added into my quilt are the following: Sparkler in Baby Pink, Rose, and Mediterranean, Dapple Dot in Tickle Pink, Texture in Super Pink and Julep, Blossom in Gold, Jade, and All the Pink, Confetti Cotton in Petal Pink, and Seasonal Basics Pink Hearts. I know I've said it many times before but I just love mixing basics into my quilt with a collection. I believe it adds so much beauty and interest to the quilt!
The other thing I love about this quilt is how it shows off the prints.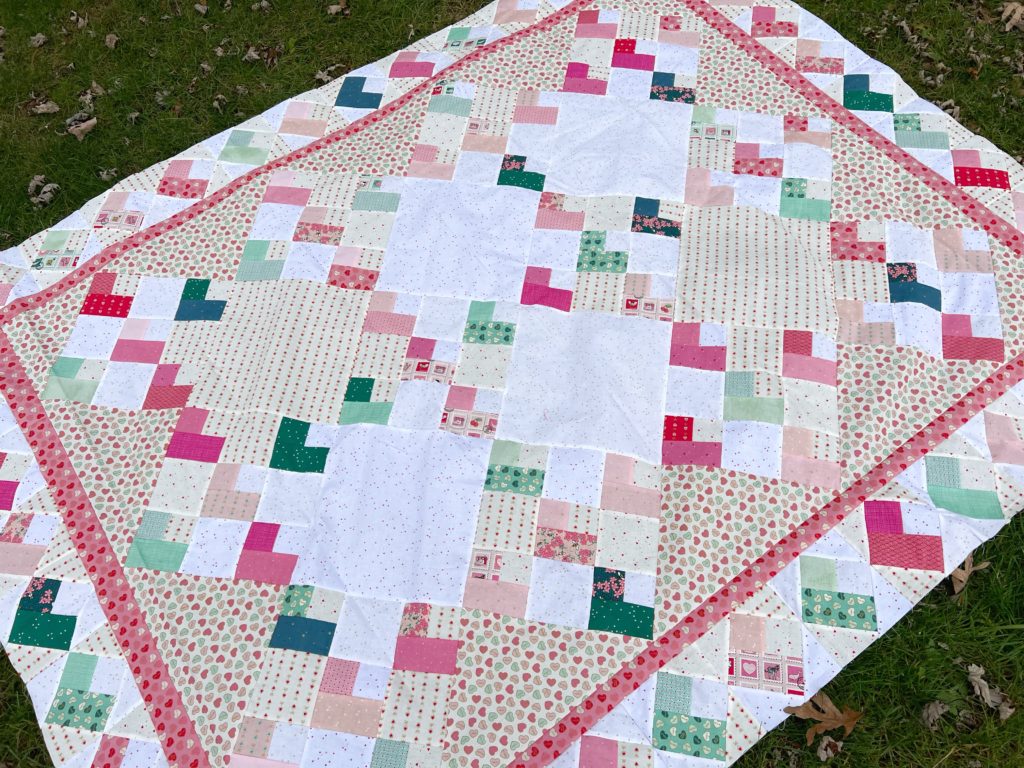 Mint For You is such a cute collection! I think you should make a Valentine's quilt with it too!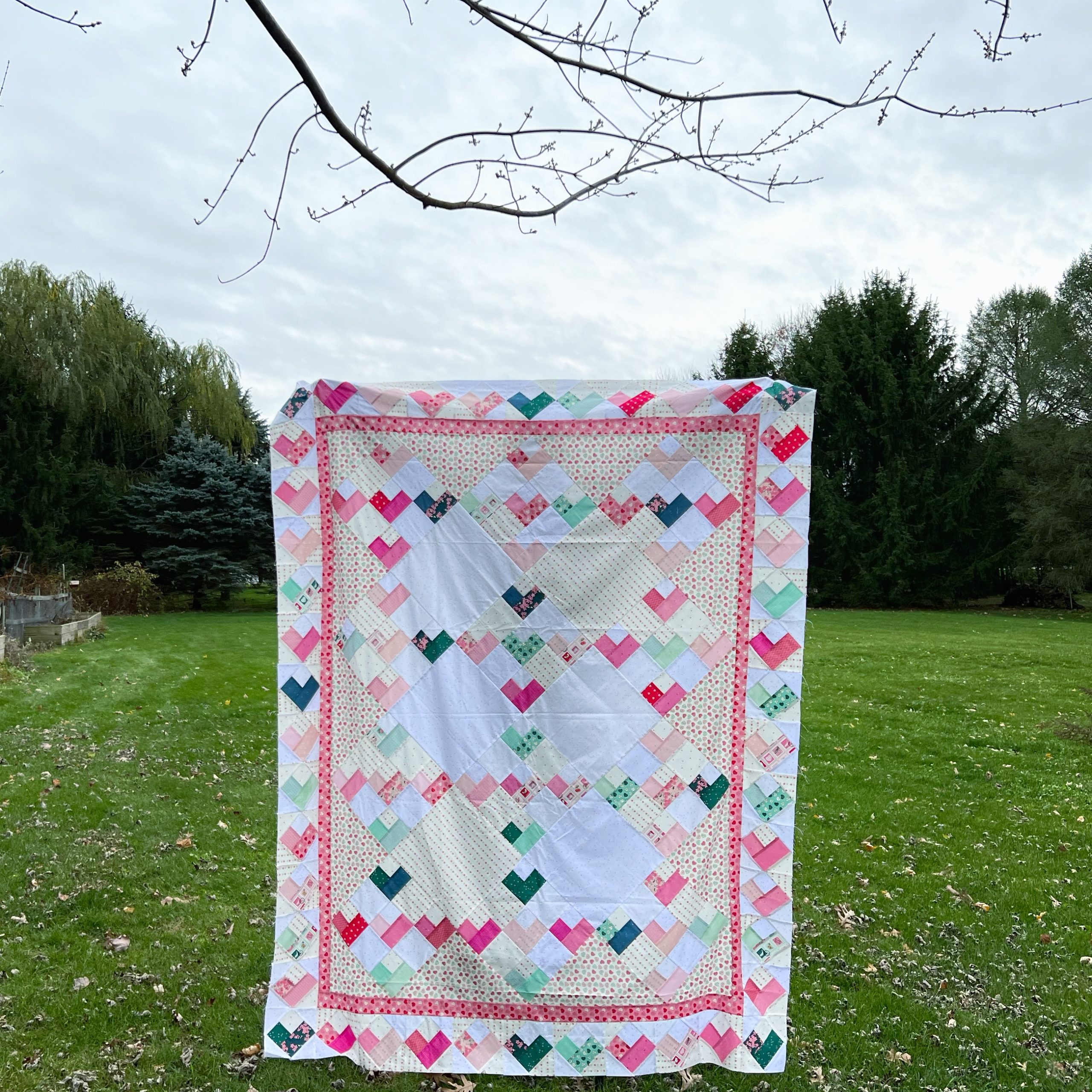 Thank you for following with me today! As always, you can find all of my projects and more on my blog and by following me on Instagram @jessicadayon