Orchard is such a fun, bright and happy fabric line, I just couldn't resist sewing up some hot pads and a trivet to brighten up my kitchen. The pattern I used for these is a free download for my newsletter subscribers and you can sign up for it (along with four other free patterns) here.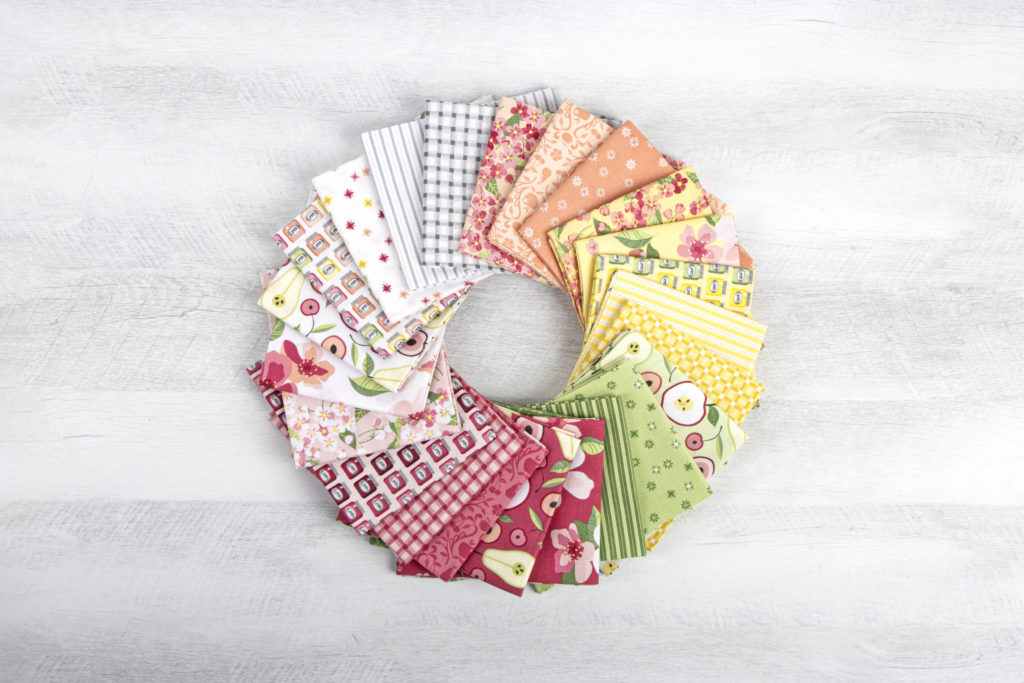 Featuring fruits you would find in an orchard, this fabric line is full of bright, juicy colors and great blenders. You just can't help but be happy when you sew with it.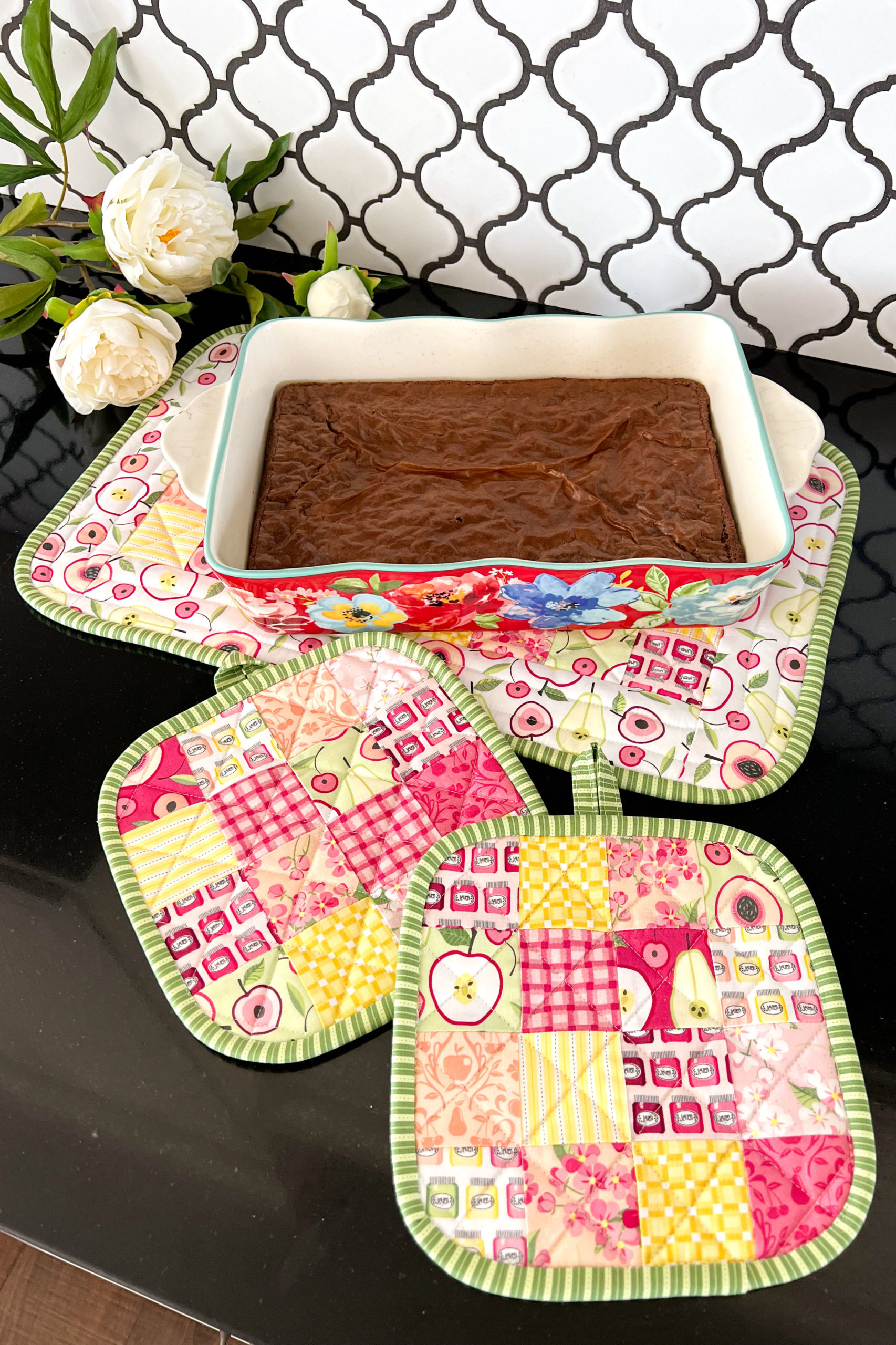 Using one layer of batting and one layer of insul-brite helps protect your hands and surfaces from heat, while looking darling doing their job.
And while using bias binding is certainly going to make these rounded corners a bit easier, I found that using regular binding worked just fine and was a bit quicker.
I have a full video tutorial for putting this cute set together on my YouTube channel here.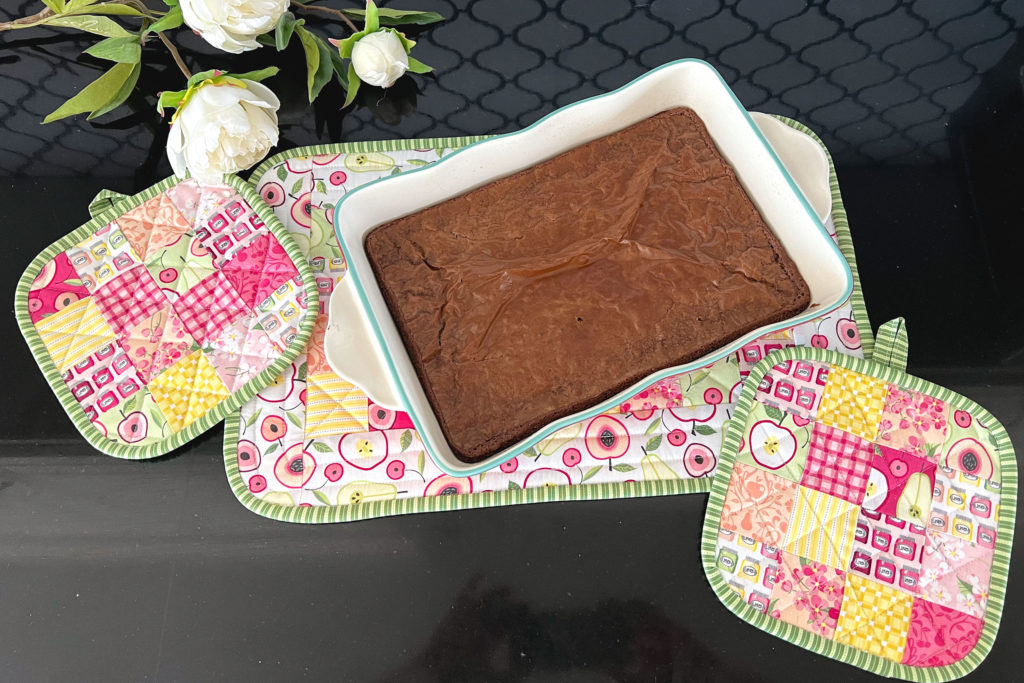 I love having a trivet to place casserole dishes on. They just look so cute and free up my hot pads for other uses.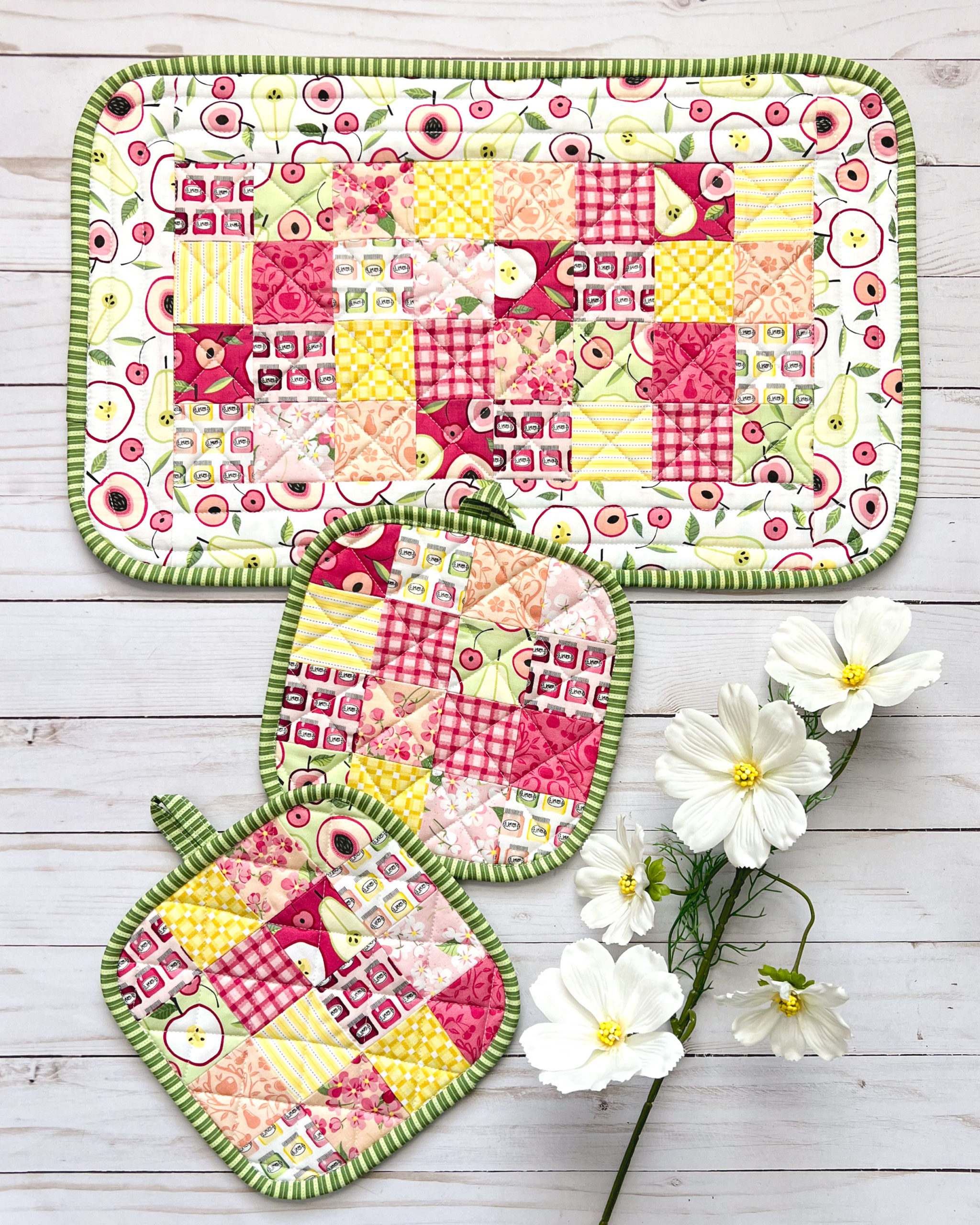 So, are you ready to make yours? Join my newsletter and get the PDF pattern today. Happy Sewing friends! Amy