Nothing is more special to new moms than receiving a thoughtful, lovingly made quilt for her new little addition. Quilts with special details such intricate piecework, applique, and embroidery are sure to become treasured heirlooms. Often they will be carefully laid out in the nursery for decration, hung up on the wall, or even stored away only to be brought out on special occasions. These quilts are a joy to make and an even greater joy to receive.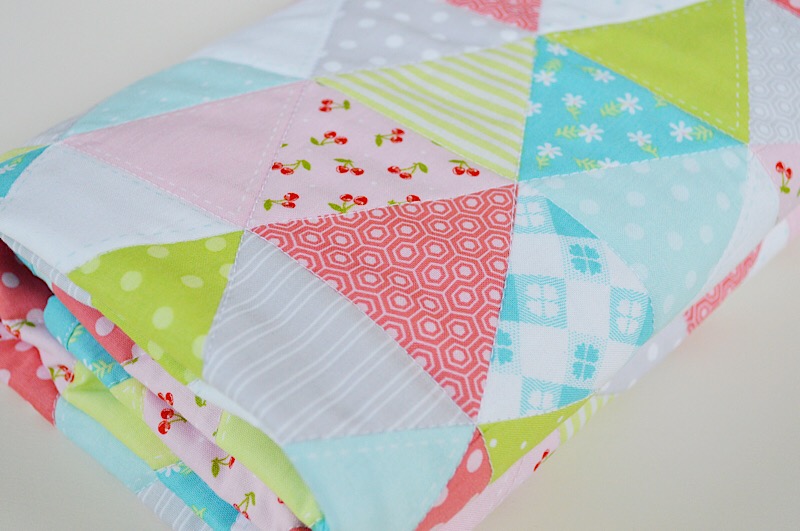 But do you know what every mom needs? A quilt or blanket she can throw in the back of the car or into her stroller basket, knowing full well it will be covered in smashed Cheerios and juice after a fun morning at the park. The quilt she doesn't feel guilty using day in and day out because it didn't cost a fortune and didn't take weeks or months to make. Enter the Cheater Quilt.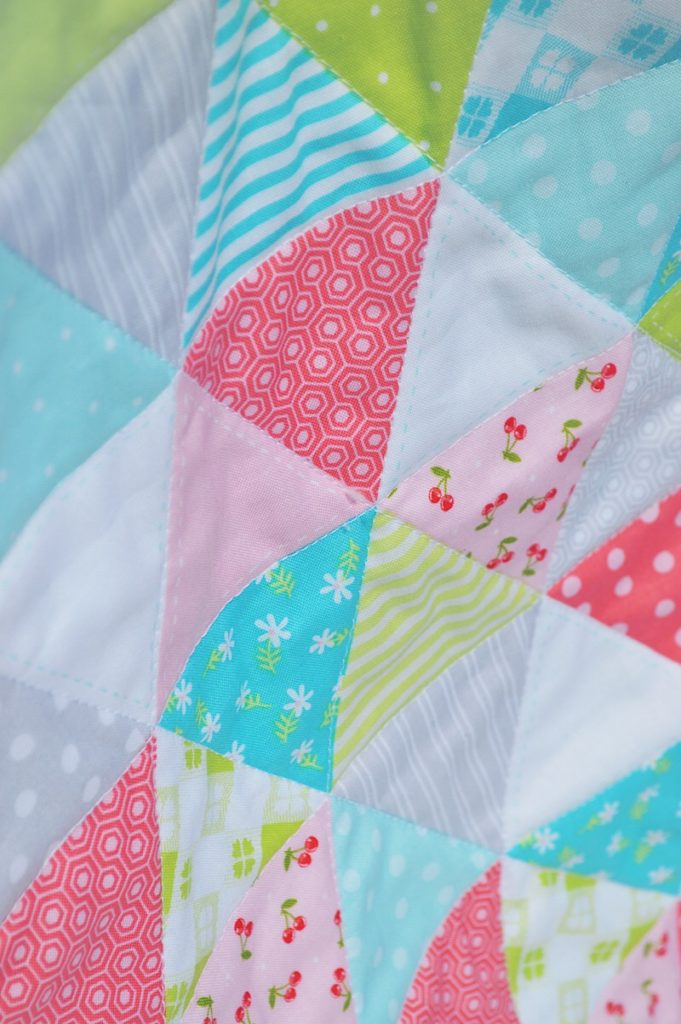 Cheater quilts can be made quickly, as in begun and done in an hour. They are whole cloth, which means no piecing and pressing. Simply make a quilt sandwich, stitch or hand tie, and bind. It's that simple!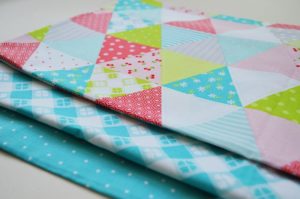 Samantha Walker's adorable GLAMPERLICIOUS  fabric collection has two totally fabulous cheater cloth prints that are just the ticket for the everyday workhorse blanket we are talking about. These prints LOOK like a pieced quilt and are a-DOR-able. I mean, they are so cute that mom will LOVE whipping this blanket out on a daily basis, and baby will have fun looking at all of the sweet little designs.
For this cheater quilt, I used 1 1/4 yard Gray Glamper Cheater for the top, batting, 1 1/4 yard Aqua Glamper Picnic for the bottom, and 4 – 2.5″ strips Aqua Glamper Dots for the binding.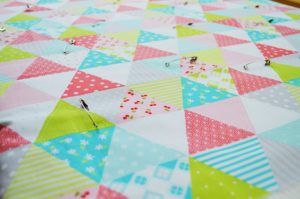 Putting this together is so simple, you'll want to laugh out loud. Seriously.
Step 1: Make your quilt sandwich (bottom fabric + batting + top fabric). Baste the layers using a spray baste or quilter's safety pins.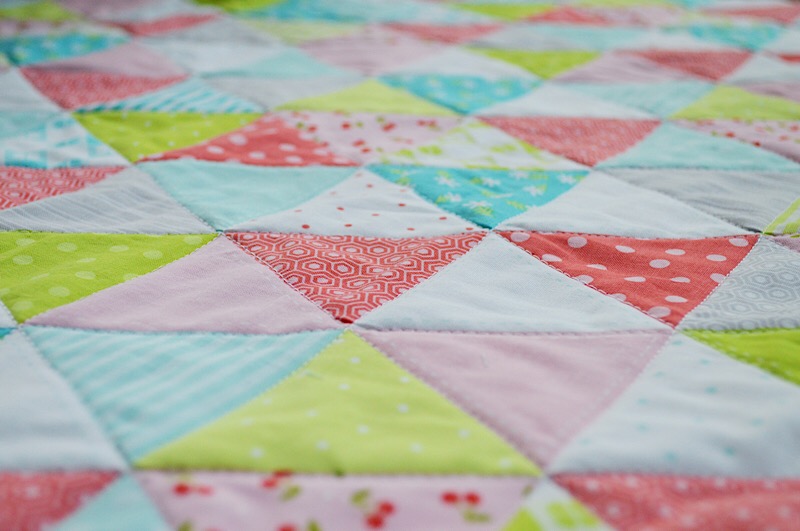 Step 2: Stitch along the edges of the triangles, first following the diagonal lines across the fabric, then following the horizontal lines.
Step 3: Bind the quilt. HERE and HERE are two great binding tutorials, depending on whether you want to hand stitch or machine stitch the binding.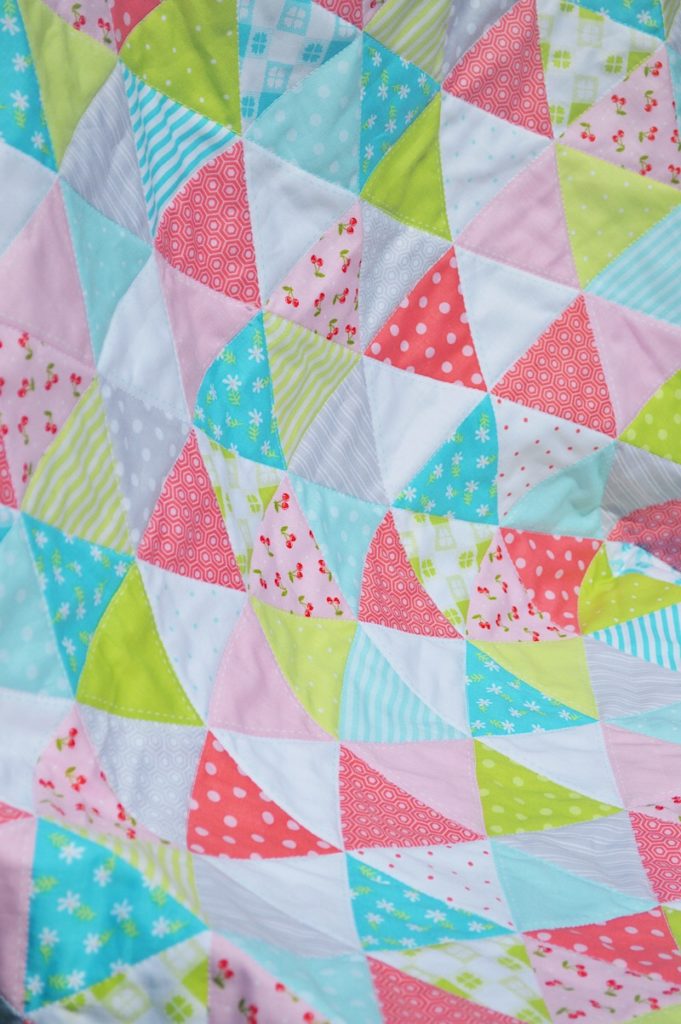 And that's it! It seriously doesn't get much easier than that!
Isn't this Picnic check fantastic?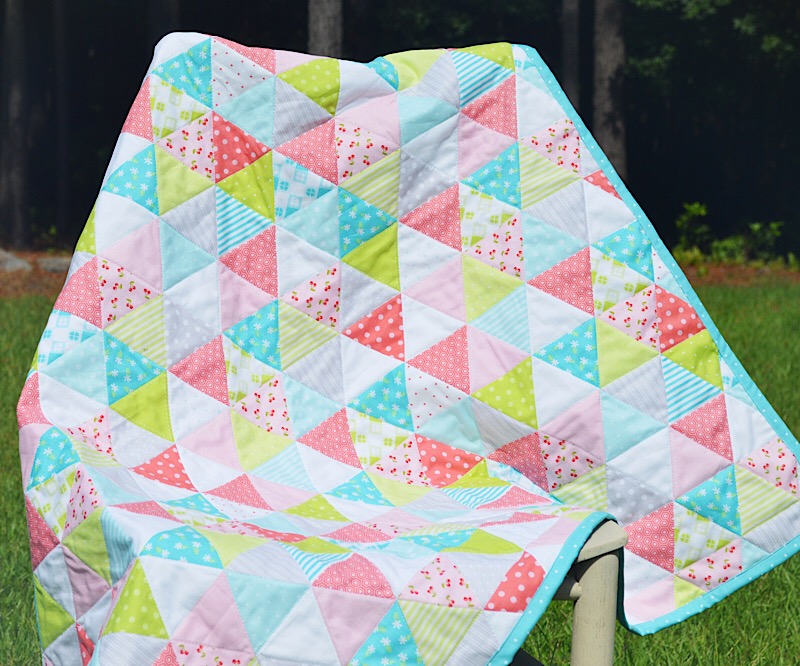 Look, friends, don't let the name "cheater" deter you. There is no shame in making and giving cheater quilts. These are as essential as diapers and wipes. My kids had cheater quilts that were tossed around, made into forts, and snuggled and loved until they were threadbare. These quilts become woven into the fabric of childhood memories, holding their value in a very special way.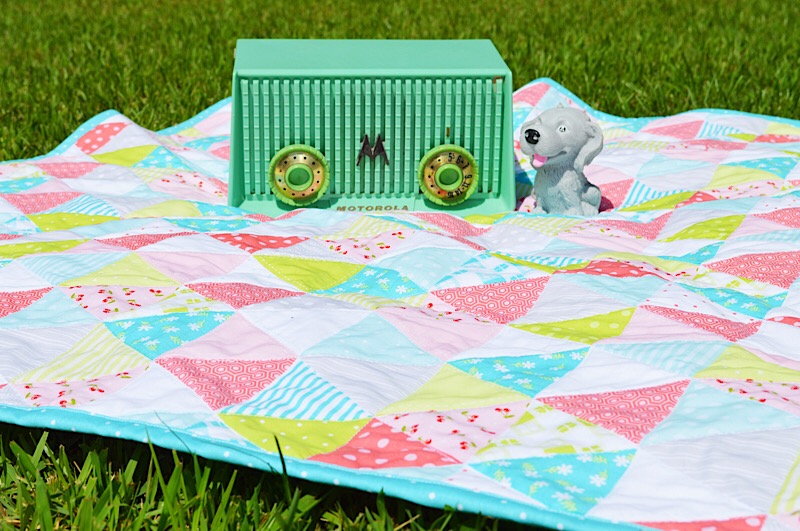 Take a look at Samantha Walker's entire Glamperlicious fabric line HERE. The Glamperlicious fabric collection is available now at your local or online quilt shops.
Happy Sewing!