Hi sewing-friends! This is Amy from Diary of a Quilter. I'm still in a bit of denial that it is December. December?! How did we get here?
Today I have a fun new quilt tutorial to share using Tasha Noel's adorable Pixie Noel collection. This is such a fun project for fussy-cutting and showing off some of those cute prints. It's also one of my favorite quilts for a fast finish using a couple of great short-cut techniques!
Click here to see the full tutorial on my blog:
I thought it would also be fun to do a little round-up of some of the cute projects made with some of Riley Blake's 2016 Christmas collections. There were some fun Christmas fabric lines this year and it's always fun to see how people put them to use.
One of the most popular Christmas Project's this year was Lori Holt's Cozy Christmas quilt with 12 different free Christmas block tutorials using her Cozy Christmas collection.
Other projects made with Cozy Christmas include:
Darling little dress by Ellie's Handmade
Homemade PJ's by Melly Sews using the Cozy Christmas Knits
Made from the Nutcracker Christmas collection, this cute monogram stocking by Everyday Beautiful UK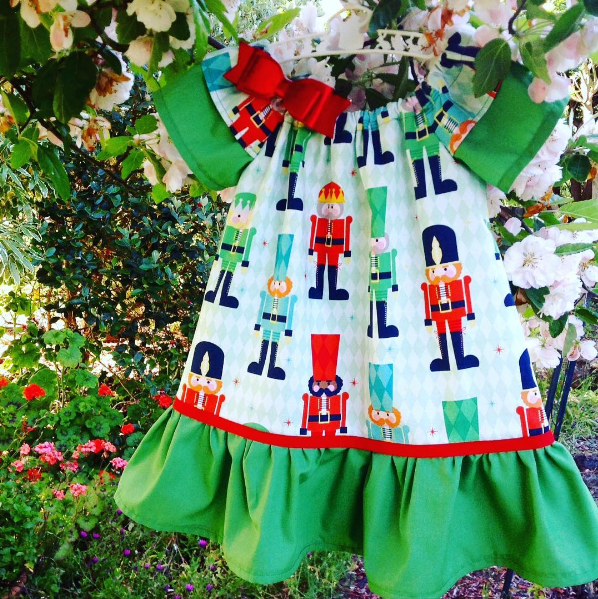 And finally, Pixie Noel is the perfect collection for fussy-cutting as seen in these hexagons by A Little Patchwork
and the dress on this cute handmade doll from Practically Penelope
Adorable detail on this Advent Calendar by Zakka Art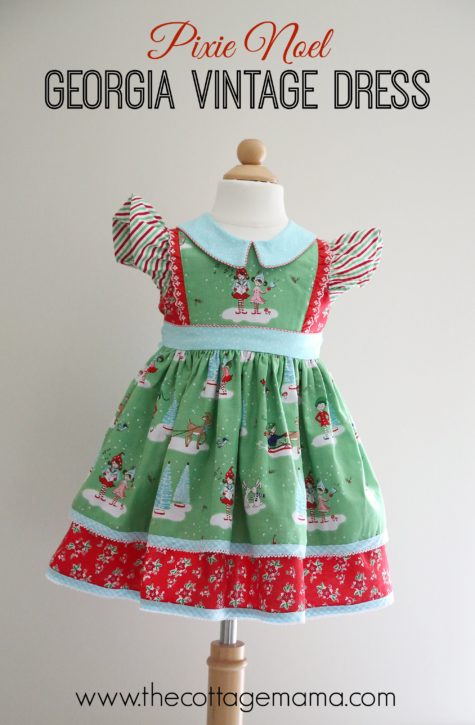 Darling vintage-inspired dress by Linsdey Wilkes of the Cottage Mama
A few variations on the snow globe theme using Pixie Noel including this pattern by Amanda of Jedi Craft Girl

And this larger version with the pieced scenes inside the globes pieced by Red Velvet Quilts
I loved fussy-cutting the squares and pairing them with the red-on-white Swiss Dot basic for this quick Christmas quilt. It's a deceptively fast one if you're looking for a good last minute quilt!
Once again, you'll find the find the full pattern/tutorial here.
Best of luck with all of your last-minute Christmas sewing. Or just look at it like you're getting an early start on next year's Christmas sewing. 😉