If you are looking for a fun way to bring some seasonal accents to your home, try sewing up a table topper in some gorgeous fabric that celebrates the moment. Hi! I'm Amy from Ameroonie Designs and sewing seasonal decor is one of my very favorite things to do. Especially when the patterns are fast and easy like this Frame It Table Topper.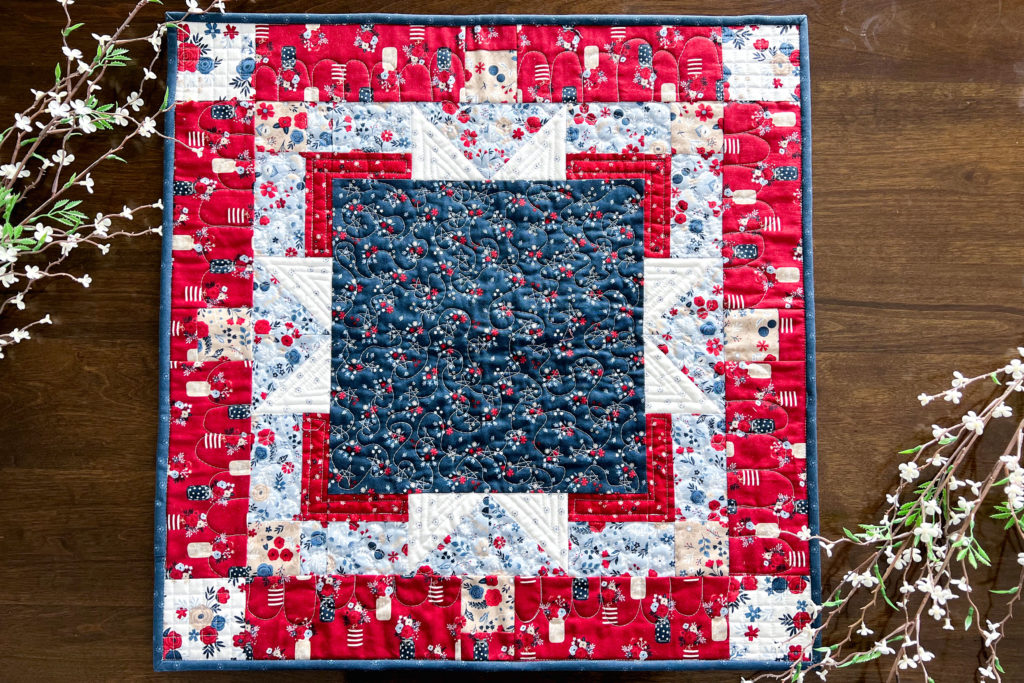 Red White and True Fabric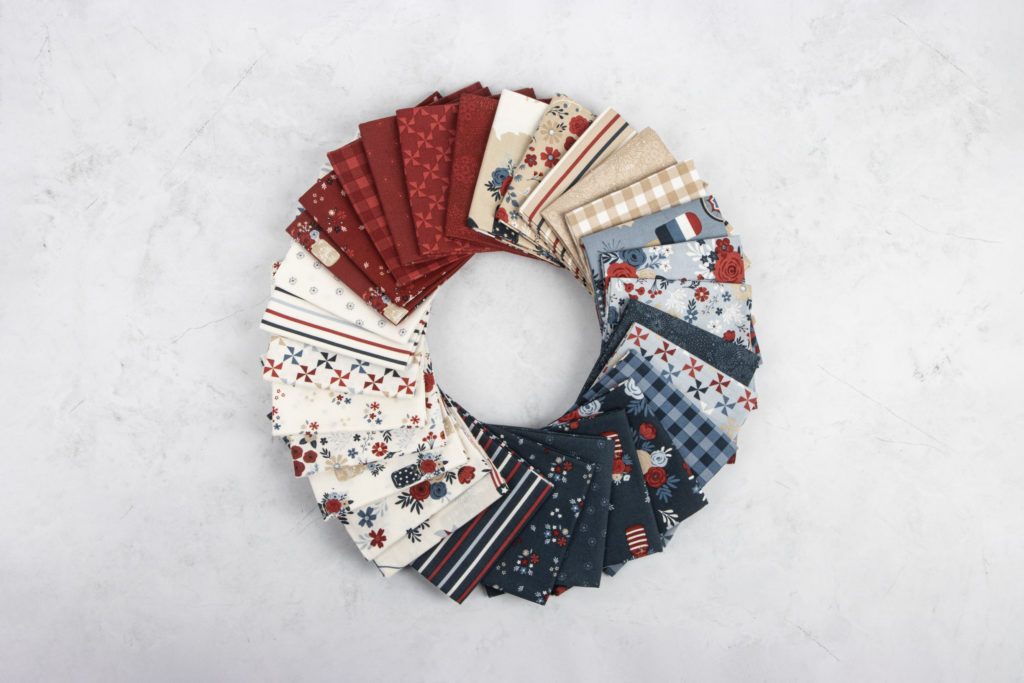 Red White and True is such a fantastic line. The addition of the tan to the traditional red, white and blue patriotic colors adds a great depth to this line. The florals are gorgeous and there are so many great blender prints. And if you are looking for a large panel, the one from this line is incredible. This free Star Frame Panel quilt tutorial would be an absolutely perfect way to finish it into a generous lap size quilt.
Frame It Table Topper in Red White and True fabric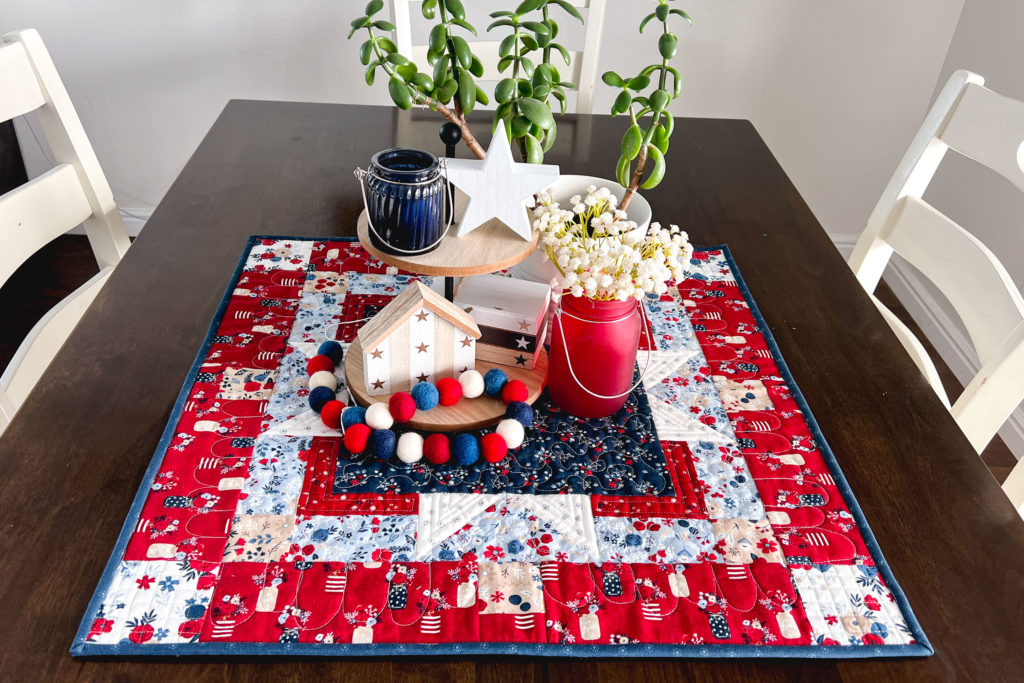 The Frame it Table Topper pattern is a fun and versatile pattern. Perfect for showing off your favorite seasonal fabrics. Requiring just 5 fat quarters (I used a couple extra prints for variety) and a bit of yardage for the back and binding, you can make up a stunning centerpiece for your table in just a few hours. The finished project finishes at approx. 24″.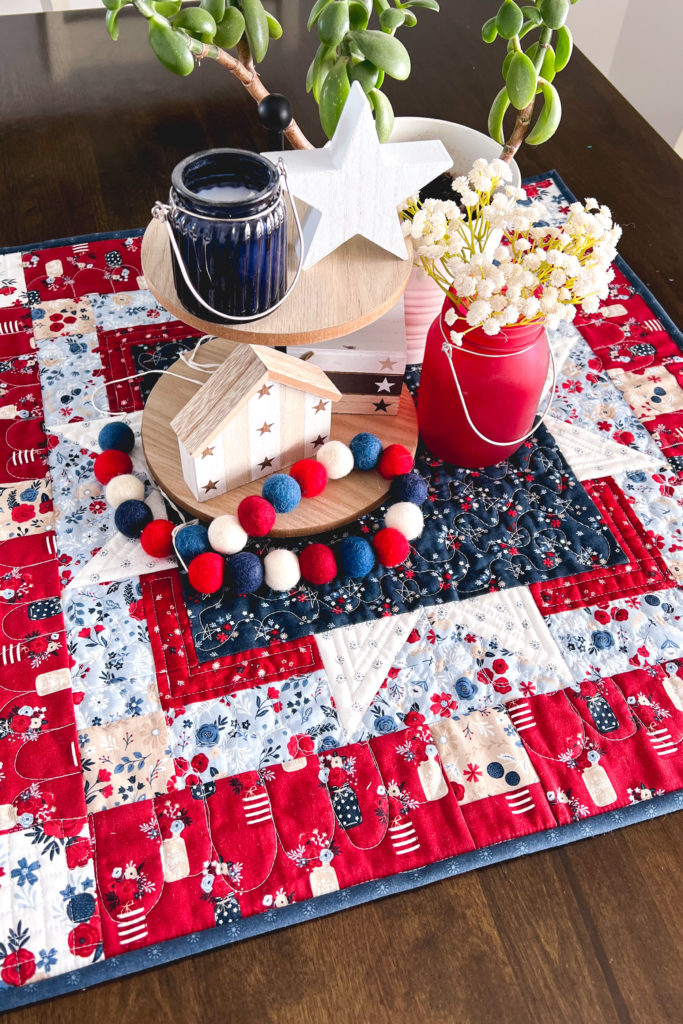 Small projects like this are a great place to practice your free motion quilting skills. And by keeping the center of the table topper simple, I don't feel bad covering up most of it with a darling centerpiece. Tiered trays, plants and some fun finds from the dollar section add up to a lot of interest and fun. And if you want to add a bit of handmade to your centerpiece, you can add some mini pillows using this free tutorial and some left over scraps from your table topper too!
Decorating for seasons and holidays is a tradition that started with my Grandmother and mom and it's one my kids and I love. And with fast sewing patterns and gorgeous fabric like Red, White and True- it's easier than ever!
Happy Sewing Friends! Amy