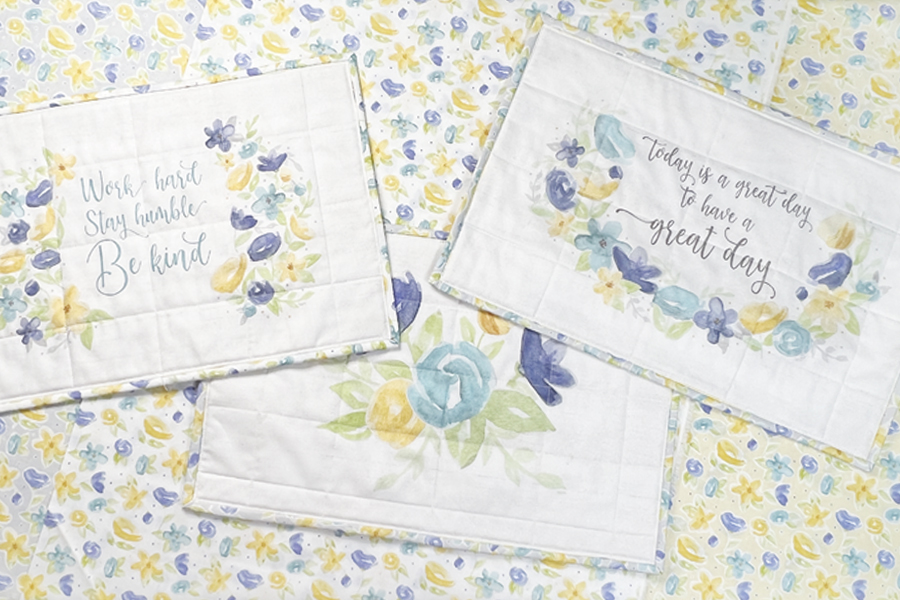 If you're like me and ready for May flowers, then you will love the May Flower Placemat Panel featuring soft watercolor florals and inspiring messages. Whether you're hosting a springtime brunch or simply looking to refresh your dining decor, these placemats are the perfect addition to your home.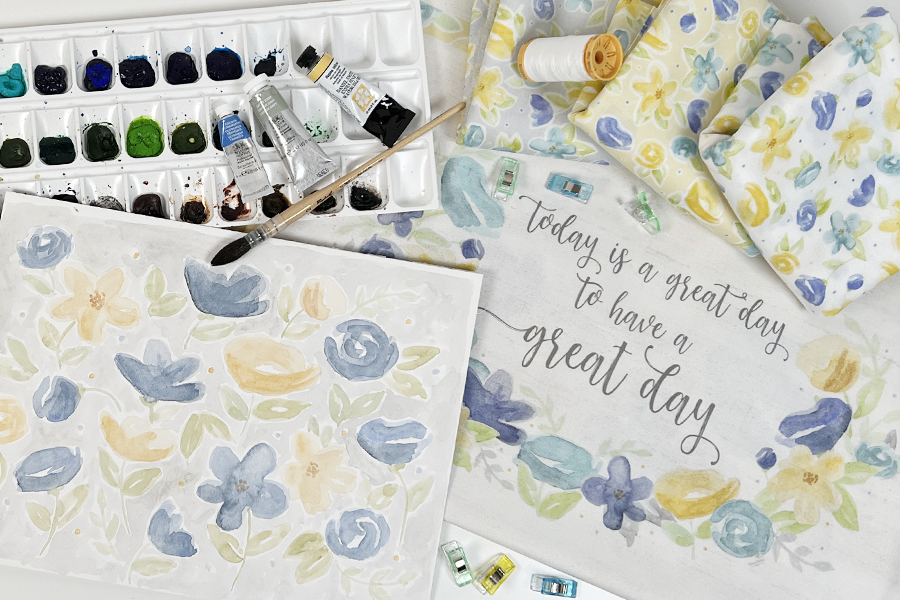 The placemats include 3 with artwork and 3 with art and quotes: love changes everything, Today is a great day to have a great day and work hard – stay humble – be kind.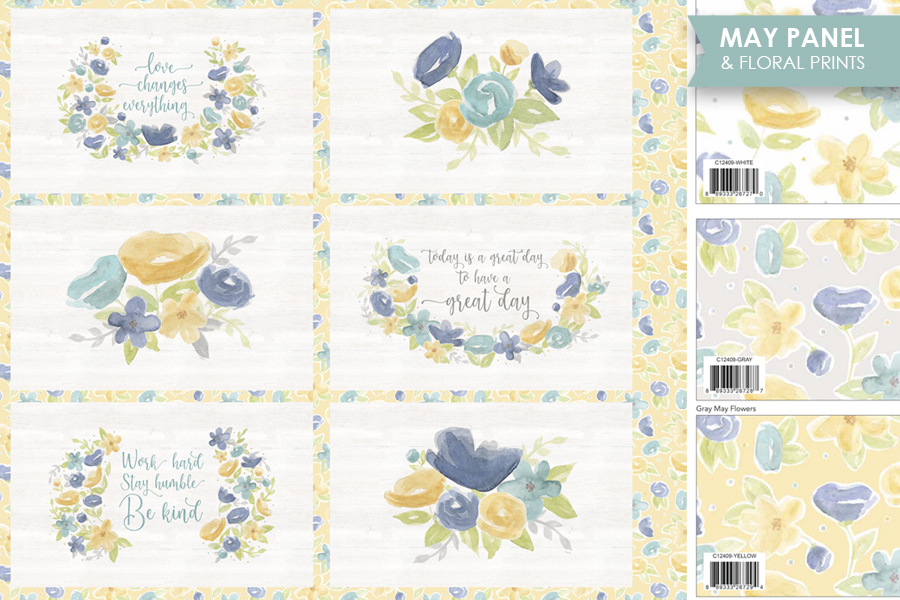 Just because they are designed as placemats doesn't mean that's all you can do with them – that's the beauty of sewing, so many options. Use the designs for quilts, pillows, wall hangings and more.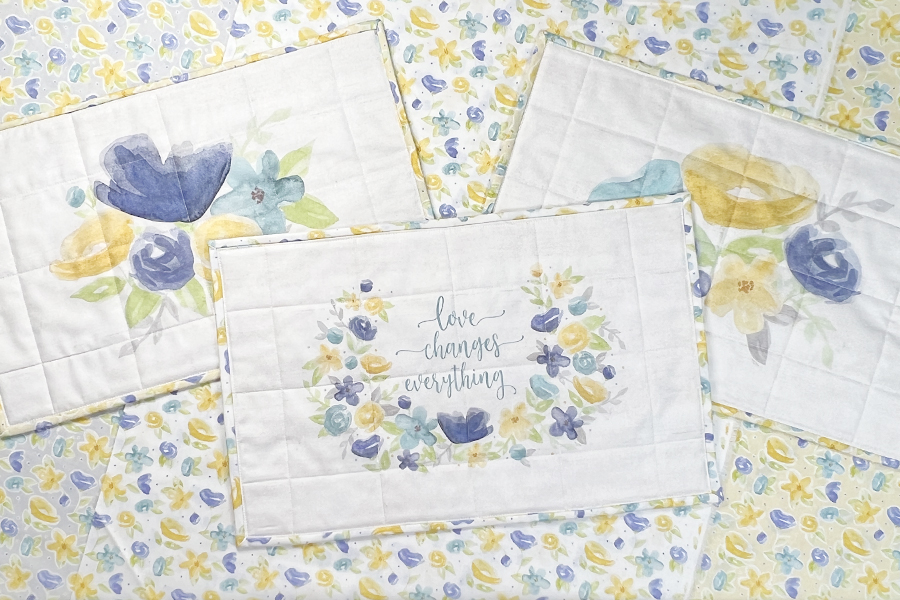 Grab your sewing machine and ask for the Monthly Placemat Program by Riley Blake Designs where you love to buy fabric.
For more projects and sewing fun, I would love for you to check out my website – Tara Reed.com – and follow me on Instagram or Facebook. Happy Sewing!
Tara Reed – artist & fabric designer