As a follow-up to our beautiful Strength in Pink collection that benefited breast cancer research, we are thrilled to release Strength in Lavender. The lavender ribbon typically represents all cancers as a whole as well as cancer survivors. To that, we are honored to donate to the Huntsman Cancer Institute whose mission is the creation and improvement of cancer treatments, to relieve the suffering of patients with cancer, and to provide education about cancer risk, prevention, and care.
The florals, ribbons, butterflies and stunning panel of this collection evoke hope, faith and courage for all cancer warriors.
There are many beautiful ways you can show your support to friends and family who are working through cancer. With this collection we hope that you are inspired to create a meaningful gift to give. From full size quilts, to breast cancer recovery pillows, to this wall hanging, anything made with our Strength in Lavender collection is sure to bring comfort and a smile.
If you are a beginner quilter, this wall hanging is a great project! It can use scraps or precuts and comes together in a flash. This wall hanging in Strength in Lavender will be a reminder of hope and strength.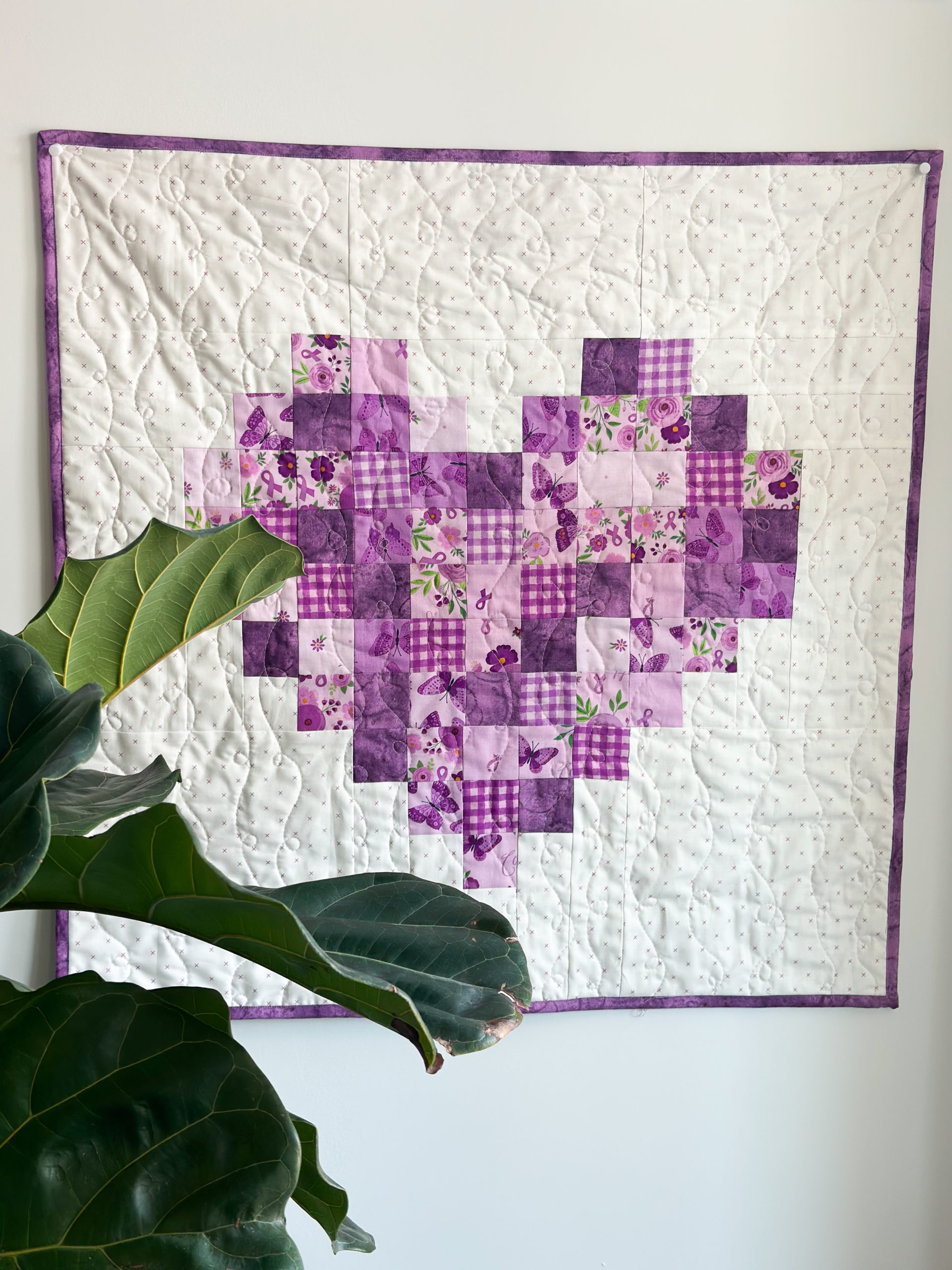 Download the free pattern below and make your own project. Looking for something a bit larger? You can make 4 pixel hearts and sew them together to make a larger sized quilt. See below for more quilt inspiration and shop Strength in Lavender at your favorite local or online retailer.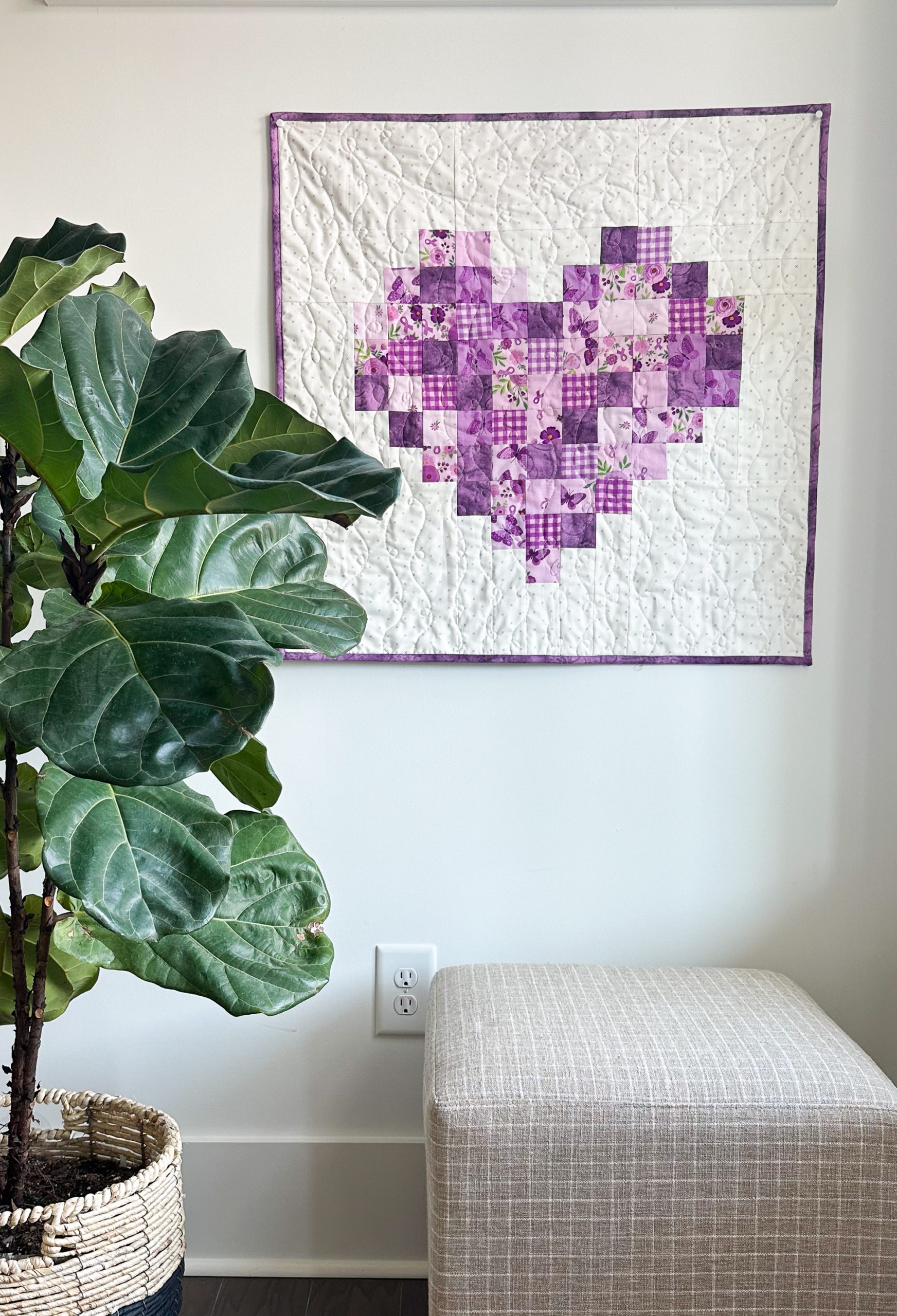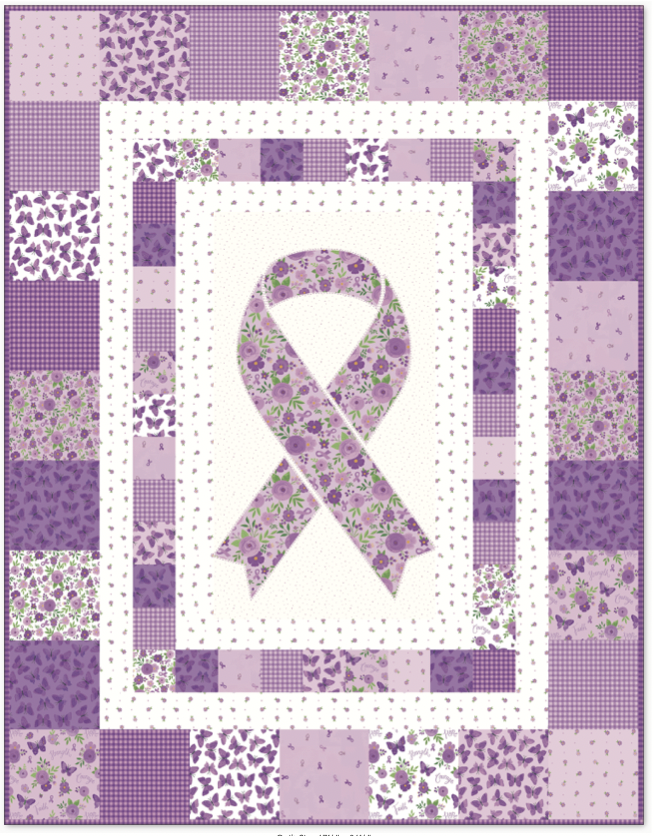 Free Pattern
Strength in Lavender Hope Quilt