Hi Makers! It's Lisa Jo of Neverlandstitches with a medallion quilt created with Swan Serenade by Melanie Collette of Hello Melly Designs. This quilt has an interesting and mysterious way to create the illusion of a medallion quilt.
Swan Serenade is a stunning, musical and magical fabric collection thus the Magical Mystery Medallion Quilt pattern is the right fit for this collection of of florals, swans, geometric prints and of course musical notes.
I chose to work with the peacock blues, pinks, low volumes, and a little pop of silver for my version of the quilt. The Gold is Antique Gold Sparkle featured in many of the prints in this collection truly makes the collection and quilt extra special for that music lover in your life. That little blonde toddler on the move in the background of the photo above absolutely loves music of every kind. This quilt will look beautiful on her "big girl" bed in the future.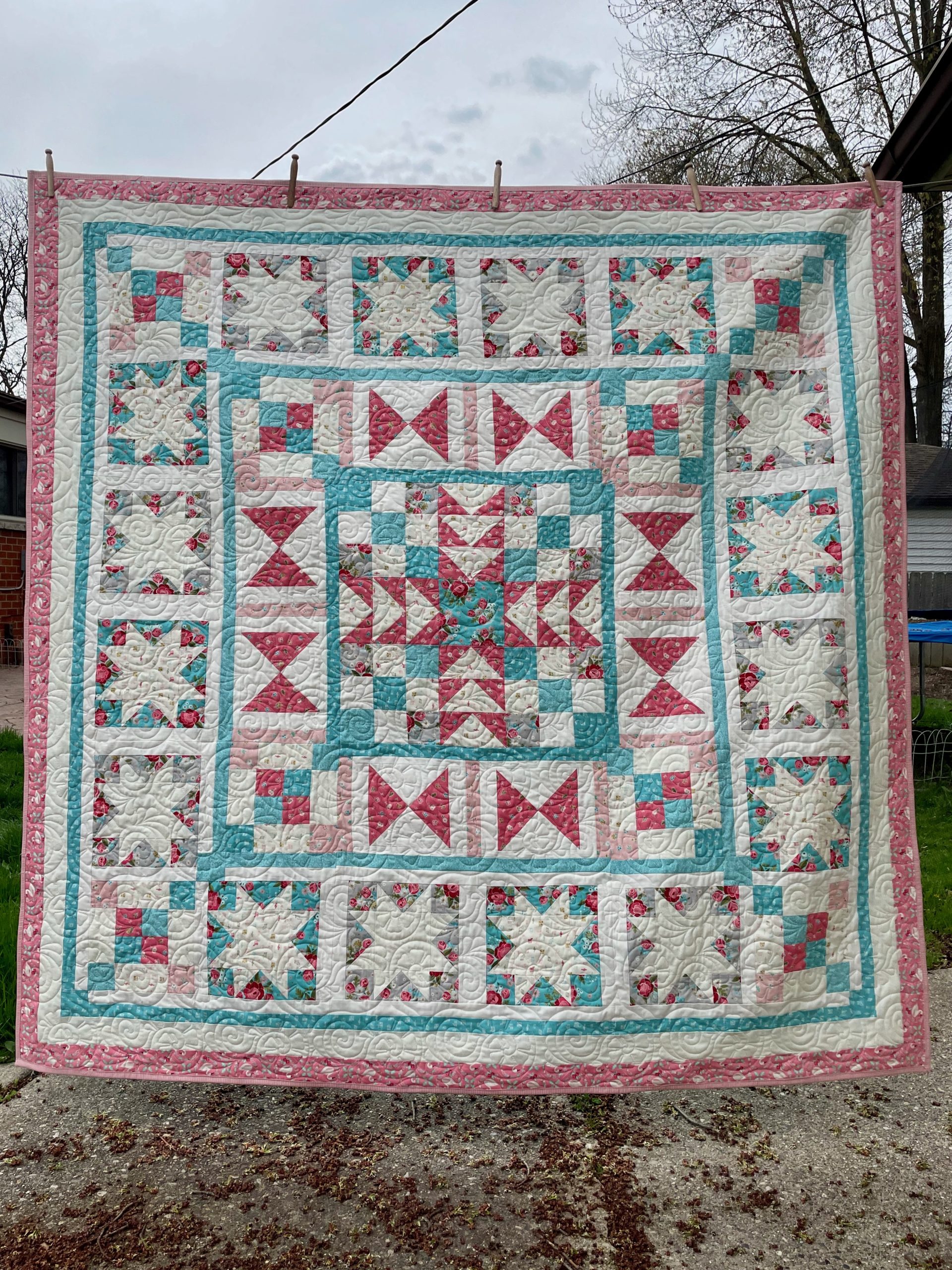 The quilt is assembled differently than a traditional medallion quilt and the pattern holds some magical secrets which makes it so much fun to make.
If you'd like to make your own version of the Magical Mystery Medallion Quilt, the pattern is available in my Etsy shop.
For more inspiration, follow me on instagram @neverlandstitches, my blog Neverlandstitches, or on Pinterest.
Until next time…I hope you always find something around you that inspires your creativity…