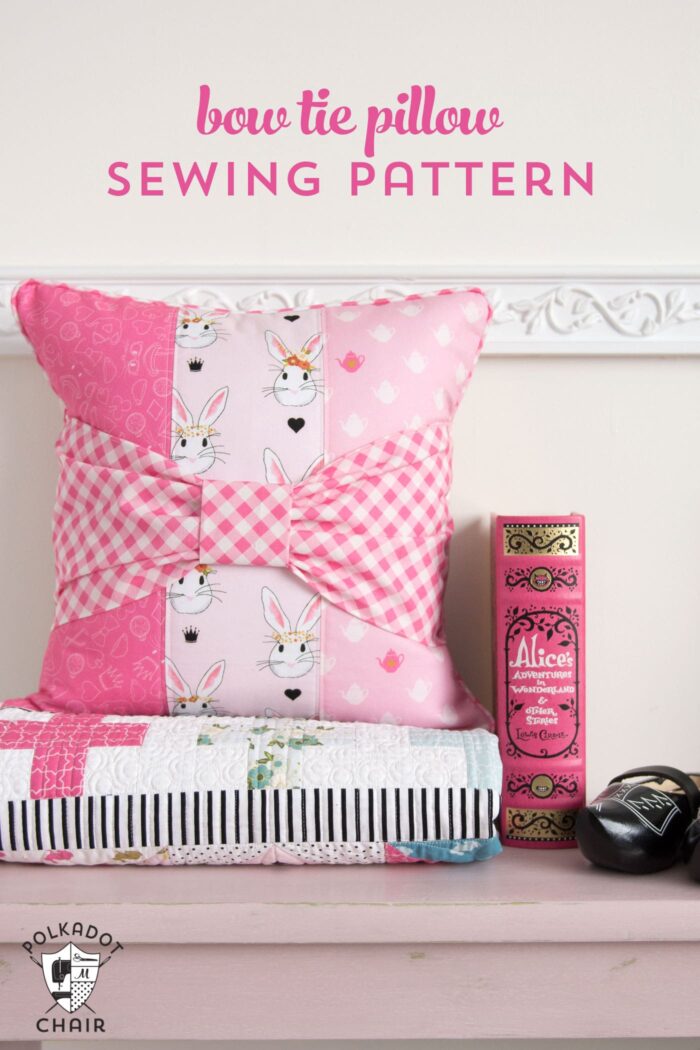 Hi there Riley Blake fans! My name is Melissa Mortenson and I'm the girl behind the Polka Dot Chair blog. I'm also one of Riley Blake Designs fabric designers. My next line is called Wonderland Two and hits stores this January!
Today I'm going to share with you a quick tutorial for this bow tie pillow and chat a little bit about Wonderland Two.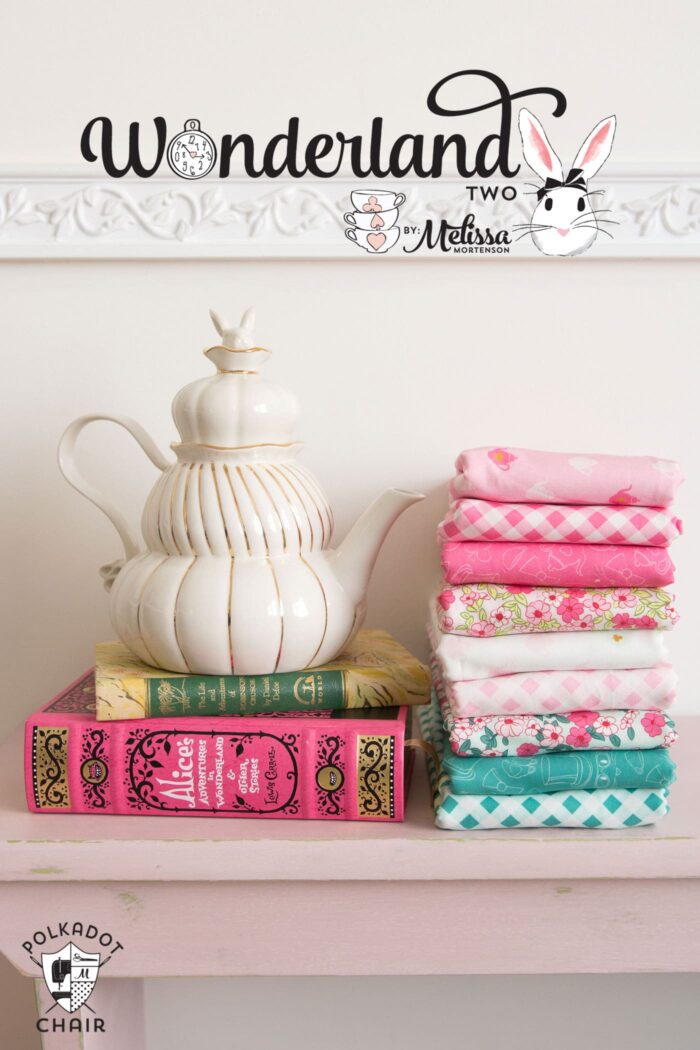 In February of 2015, my first Wonderland line was released. I was very excited that soon after it came out, that Riley Blake asked me to do a follow-up to the line. It gave me the chance to add a bit more Alice in Wonderland inspiration this time around. My inspiration for the line is the tea party scene in Alice in Wonderland. I love all of the teacups stacked up and spilling over, along with the frantic white rabbit who makes a quick appearance. The line features the same White Rabbit, but this time dressed up in even more outfits, if you love to fussy cut fabric, this print will give you a lot of options!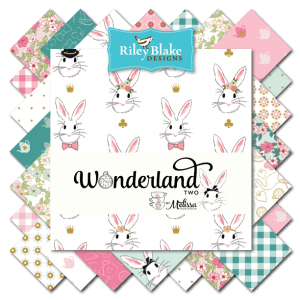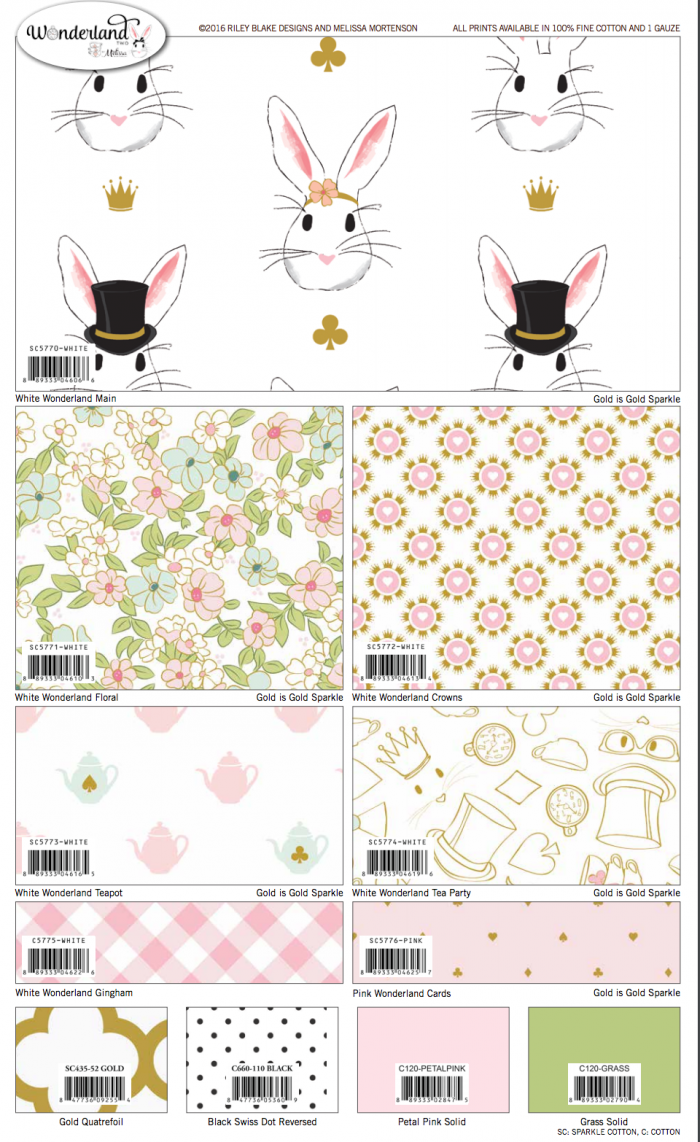 I also included a teapot print, a cards print, a few crowns, hearts (of course) and a doodle print that is topsy turvy, just like the tea party. If you look closely you may notice that the flowers in the floral print feature faces, just like the movie.
You can see all of the prints in the line on the Riley Blake Website by clicking HERE.
I have been able to get my hands on a tiny bit of fabric and have started playing around with it. Since the pink is the same as my Wonderland line, I've been mixing and matching the lines together. The bunny print from the pillow is from the first Wonderland line but all of the other prints are from the new Wonderland Two line.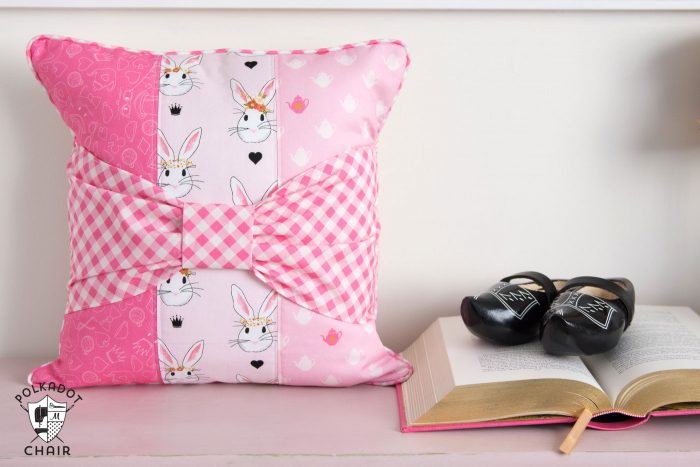 This pillow is actually a pattern that I wrote a few years ago. I thought it would be fun to stitch one up with the pink fabrics from the new lines.
To get the FREE SEWING PATTERN for the pillow just CLICK HERE to find it in my blog archives.
Keep an eye out for Wonderland Two in stores this January.