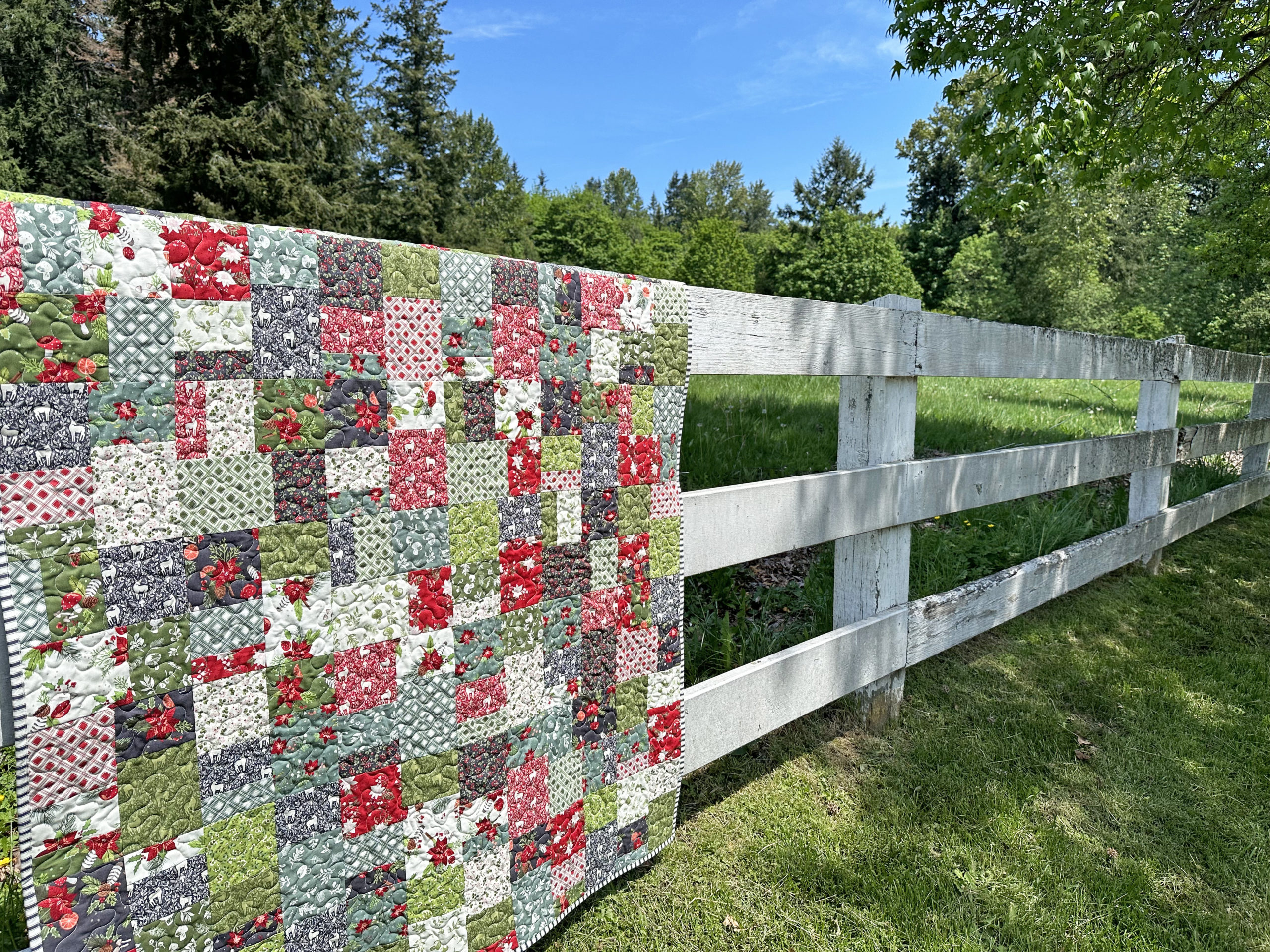 Hi Quilty friends! I'm Melanie Call from A Bit of Scrap Stuff Blog and Instagram. Today I'm sharing my Timber Quilt featuring Yuletide Forest designed by Katherine Lenius.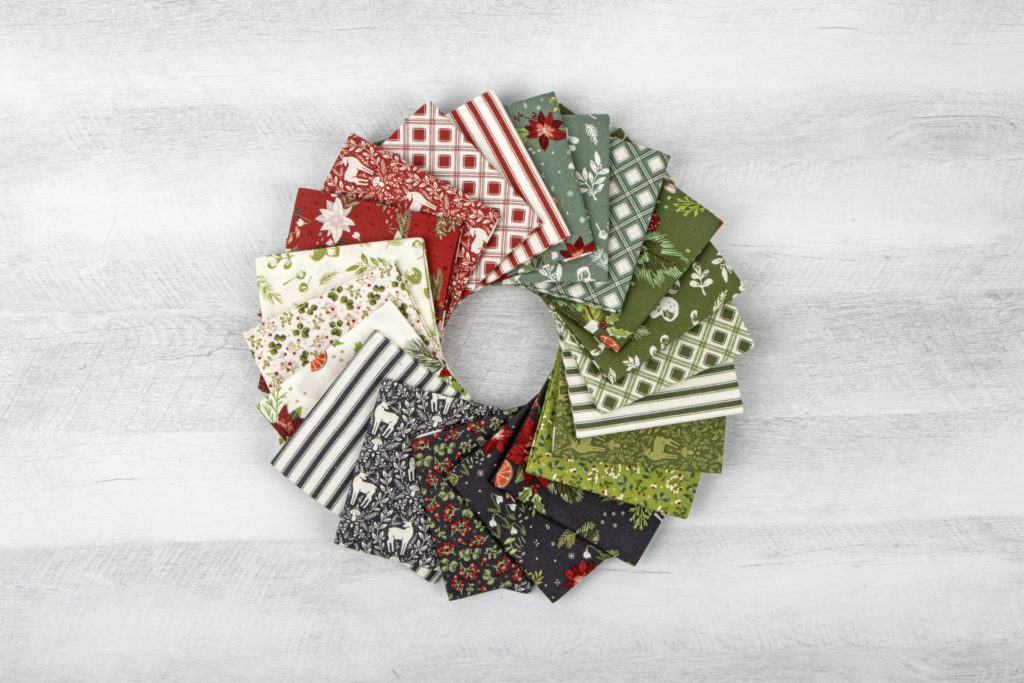 Yuletide Forest is a classic Christmas collection with winter foliage and deer plus the most awesome coordinating panel that is perfect for making a reversible quilt.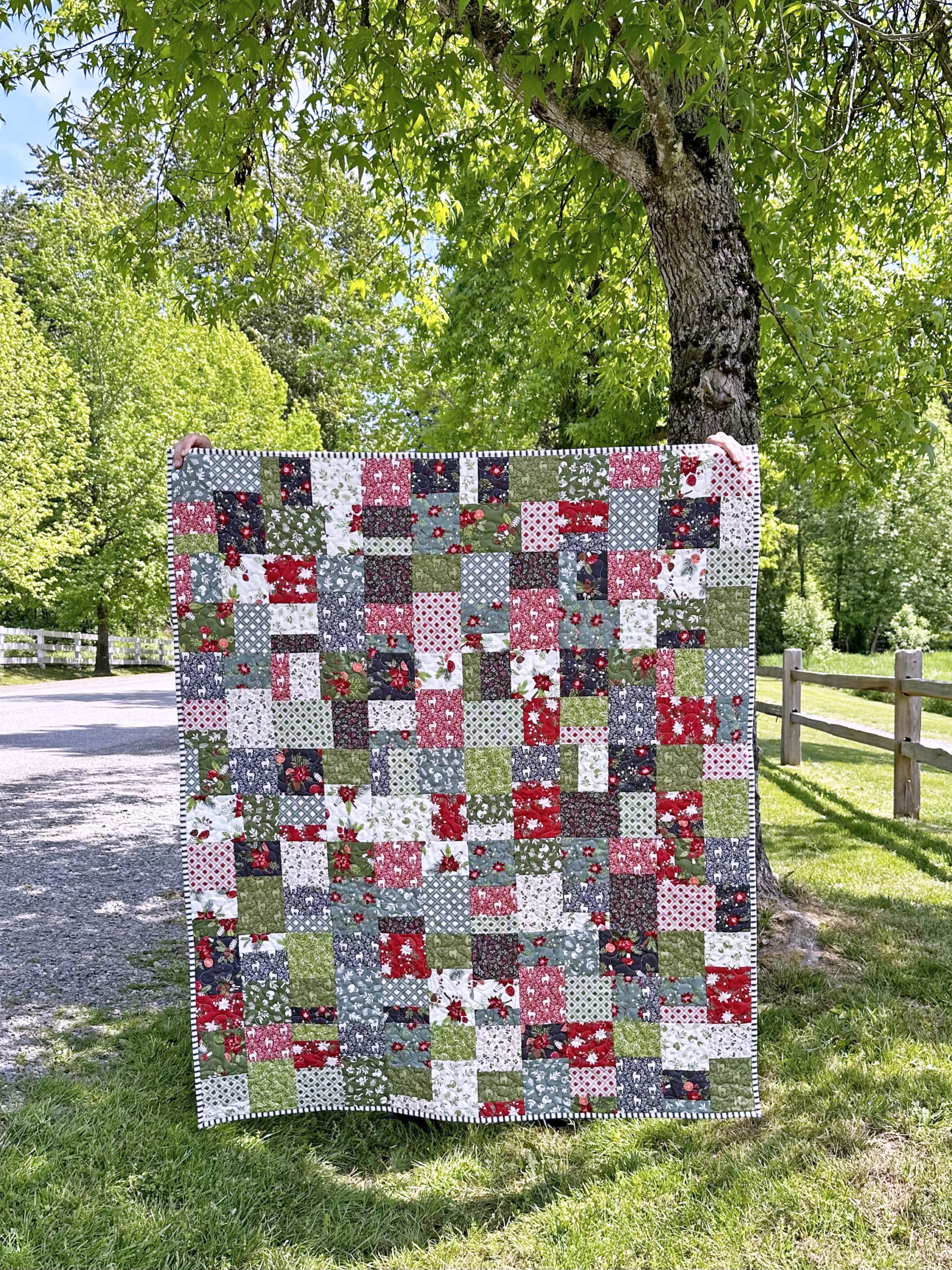 Timber Quilt 48.5″ x 56.5″
Supplies:
Timber Quilt Pattern: Pattern Shop or Etsy
(42) 10″ Squares: Yuletide Forest designed by Katherine Lenius for Riley Blake Designs
(1) Yulide Forest Panel (backing) 54″ x 65″
0.5 yard Binding: Yuletide Forest designed by Katherine Lenius for Riley Blake Designs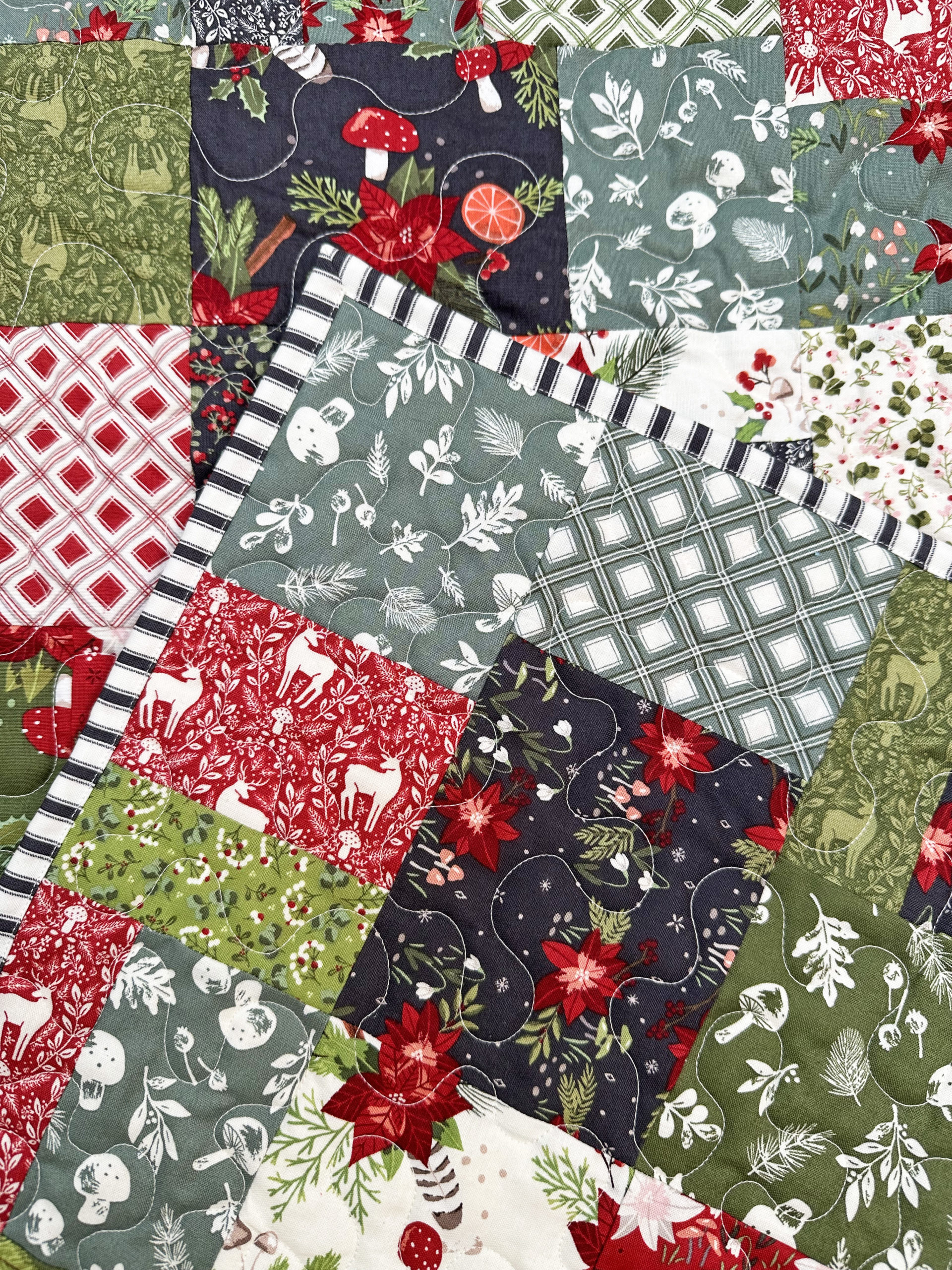 The Yuletide Forest Stripe print is perfect for the binding! I love a striped binding!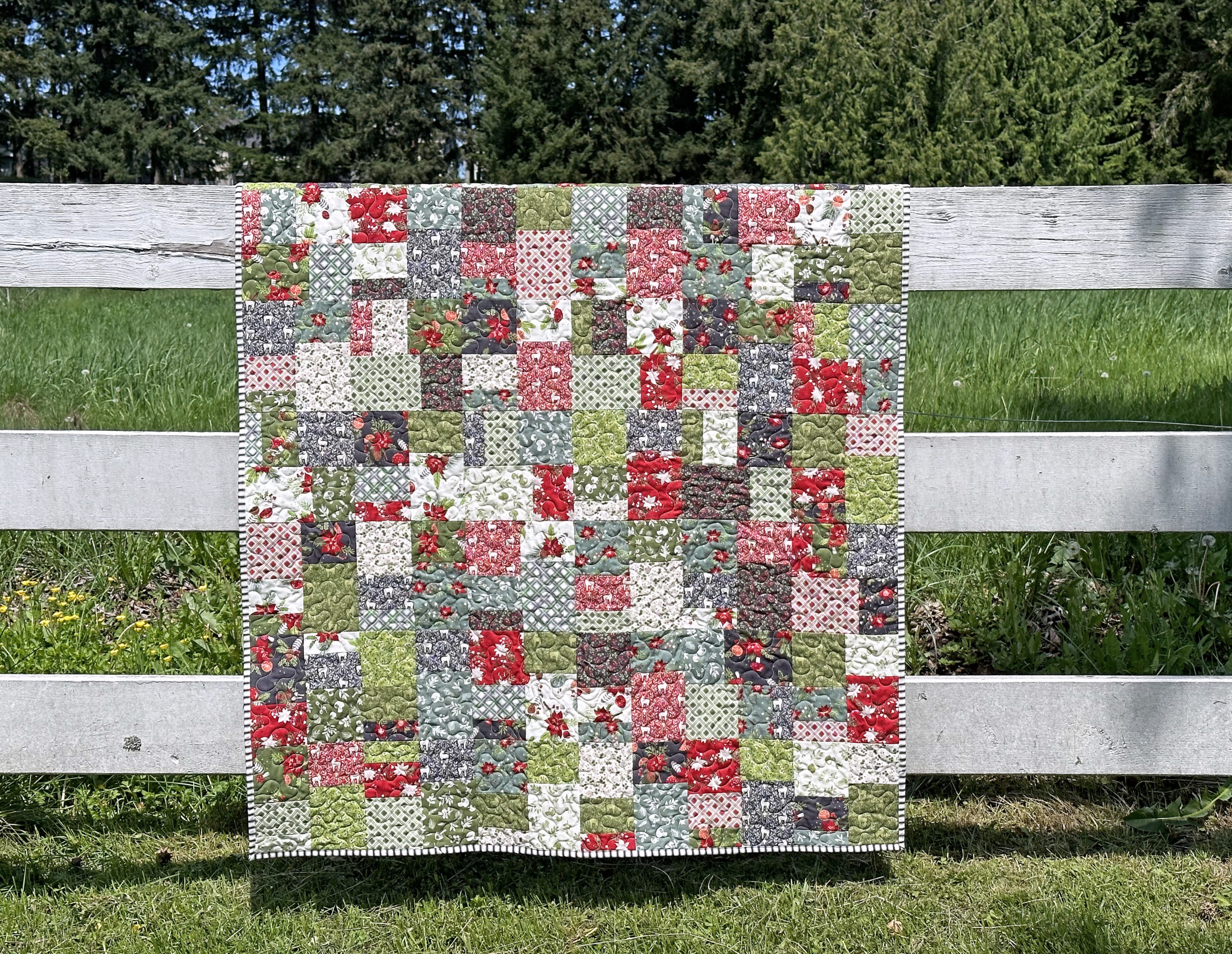 The Timber Quilt pattern is a beginner friendly pattern that focuses on the prints from the Yuletide Forest collection as no background fabric is needed for this quilt!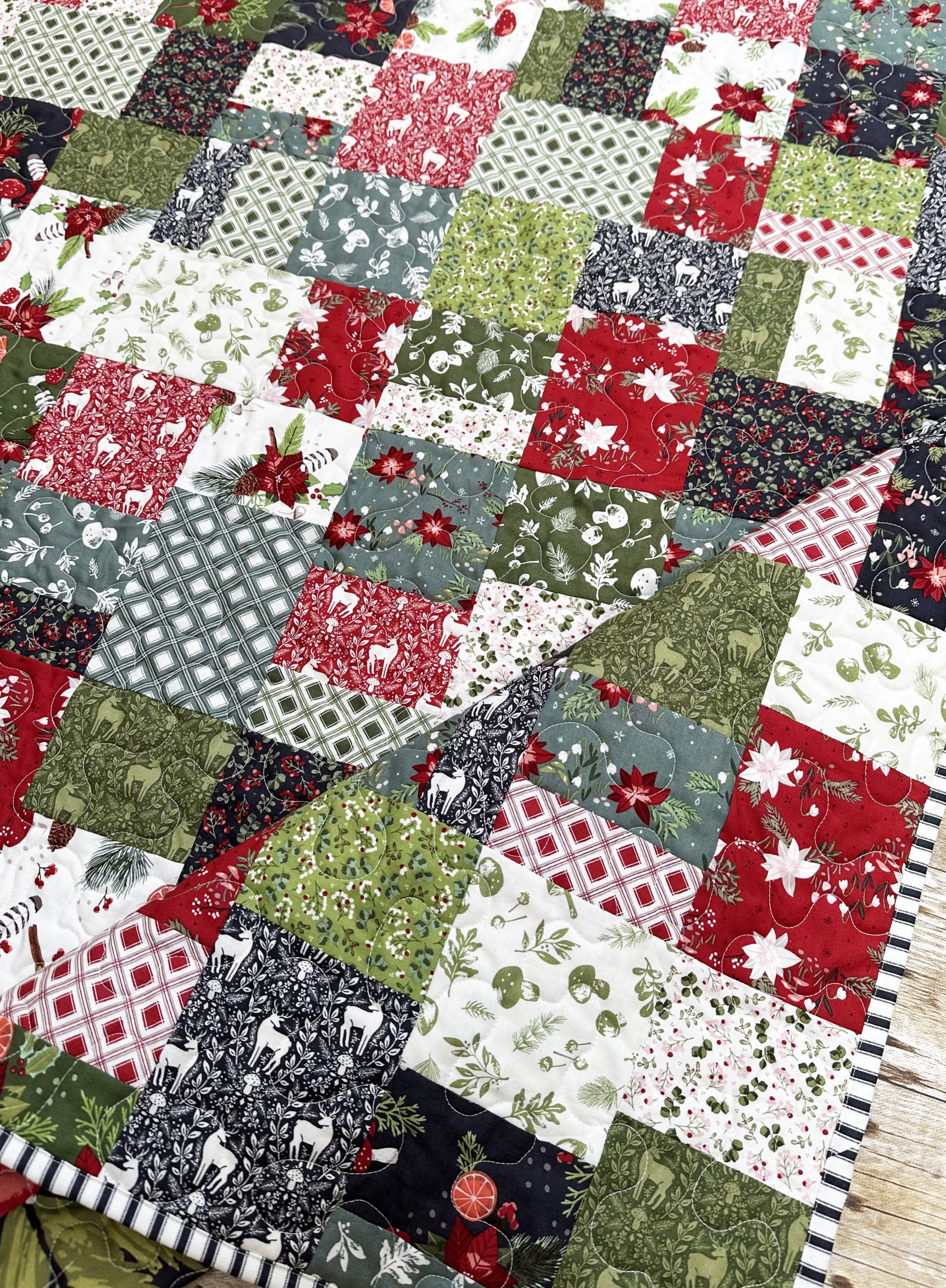 One 10″ Stacker contains (42) 10″ squares, which is exactly how many squares are needed to make the Timber Quilt. I chose to omit the striped 10″ squares and substituted extra deer prints as they are my favorite! So if you also want to substitute a few of the prints – grab a few extra fat quarters of your favorite print.
As the Timber Quilt is block based, you can easily adjust the size of your quilt by making more or less blocks. Each Timber block requires one 10″ x 10″ square.
Yuletide Forest Panel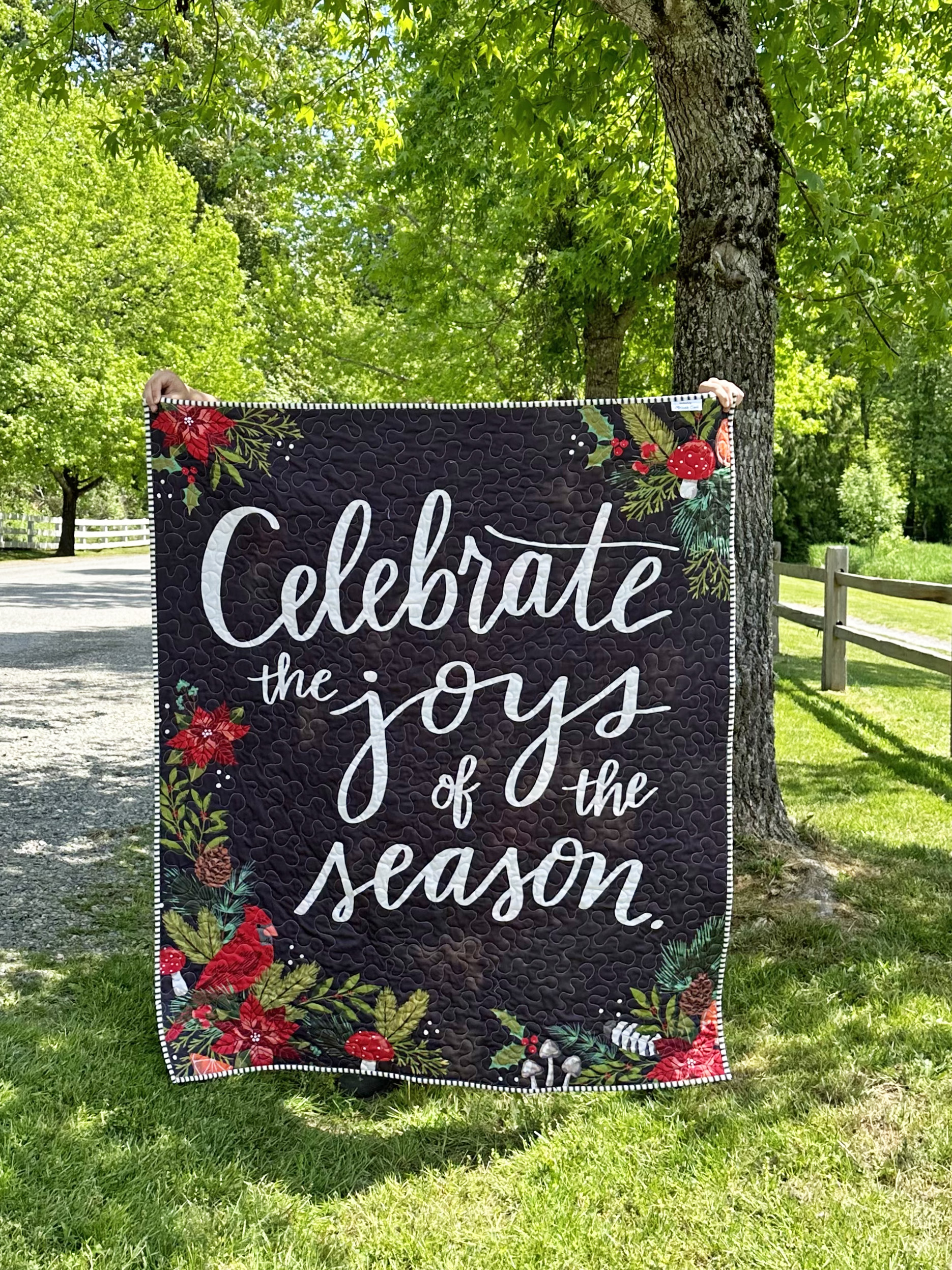 The Yuletide Forest Panel is 54″ x 65″ and is the most perfect backing! I did omit the borders from the Timber Quilt Pattern to avoid adding extra fabric to the panel edges. Of course, the Yuletide Forest Panel would also make a quick quilt – just add batting and backing!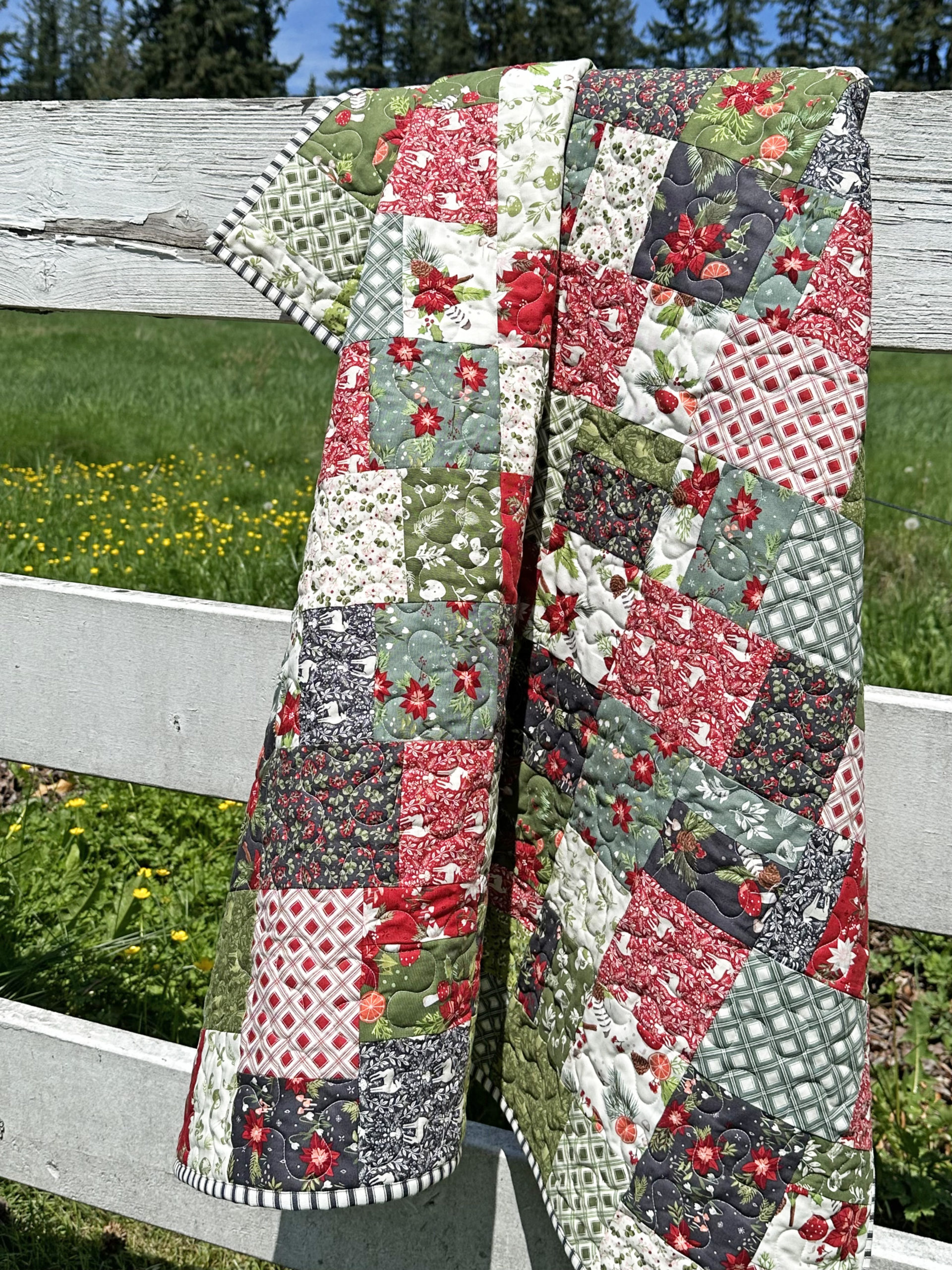 I hope you enjoy making a Yuletide Forest: Timber Quilt for yourself or it is the perfect gift! For more fun with fabric, be to sure follow me at ….
Happy Quilting!
Melanie Call