We're back with the third block of our 2022 Building Blocks series! Wondering what Building Blocks is all about? Check out the post below for all the details!
Today's block is the Friendly Geese Block. This block is a bit tricky if you aren't familiar with flying geese. Thankfully, Cindy has a full tutorial to walk you through each step! We are sewing with our new Dapple Dot basic. This block features the colors Cream & Navy.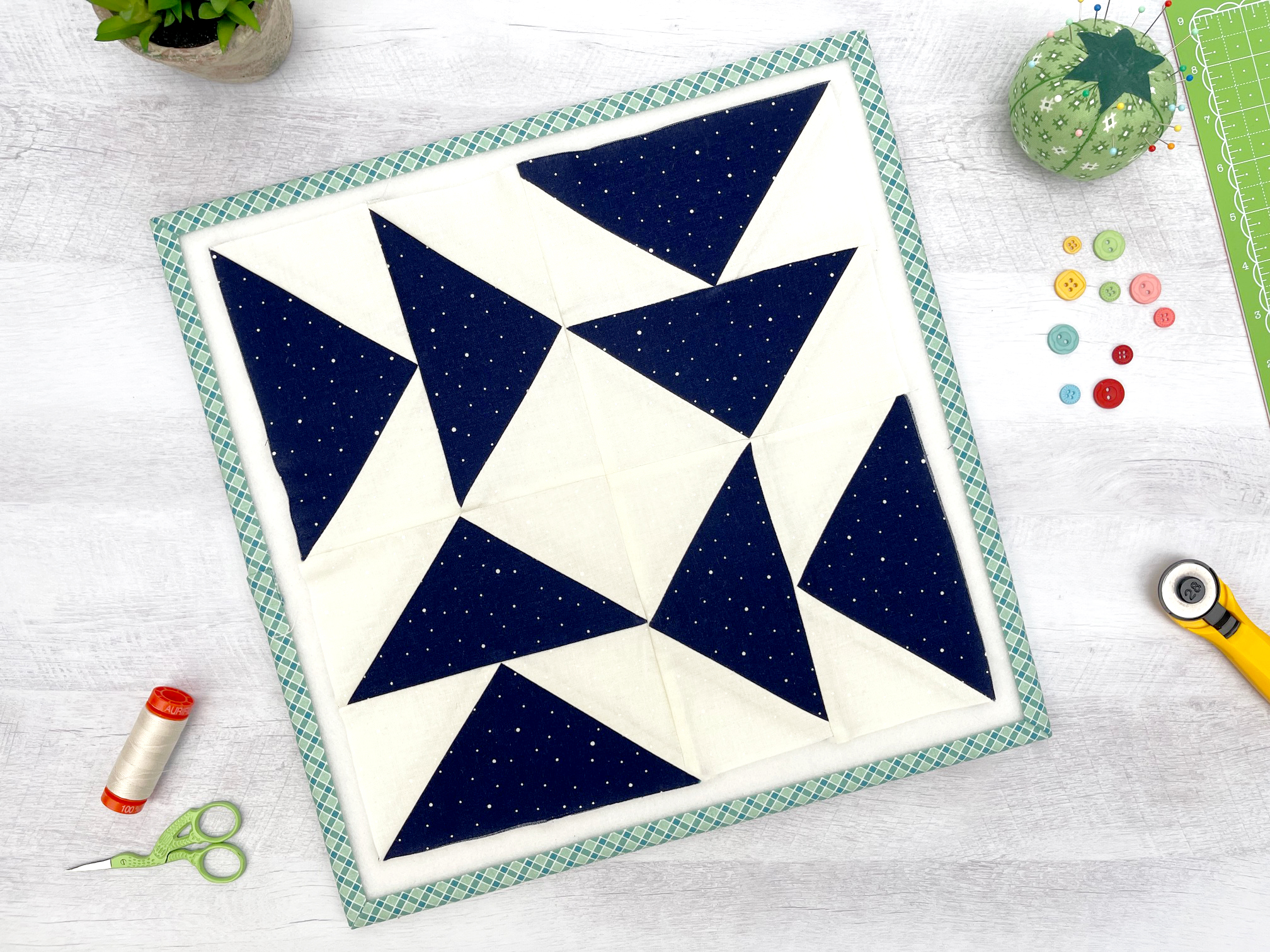 Ready to dive in?! Click below to watch the full tutorial with Cindy on our YouTube channel.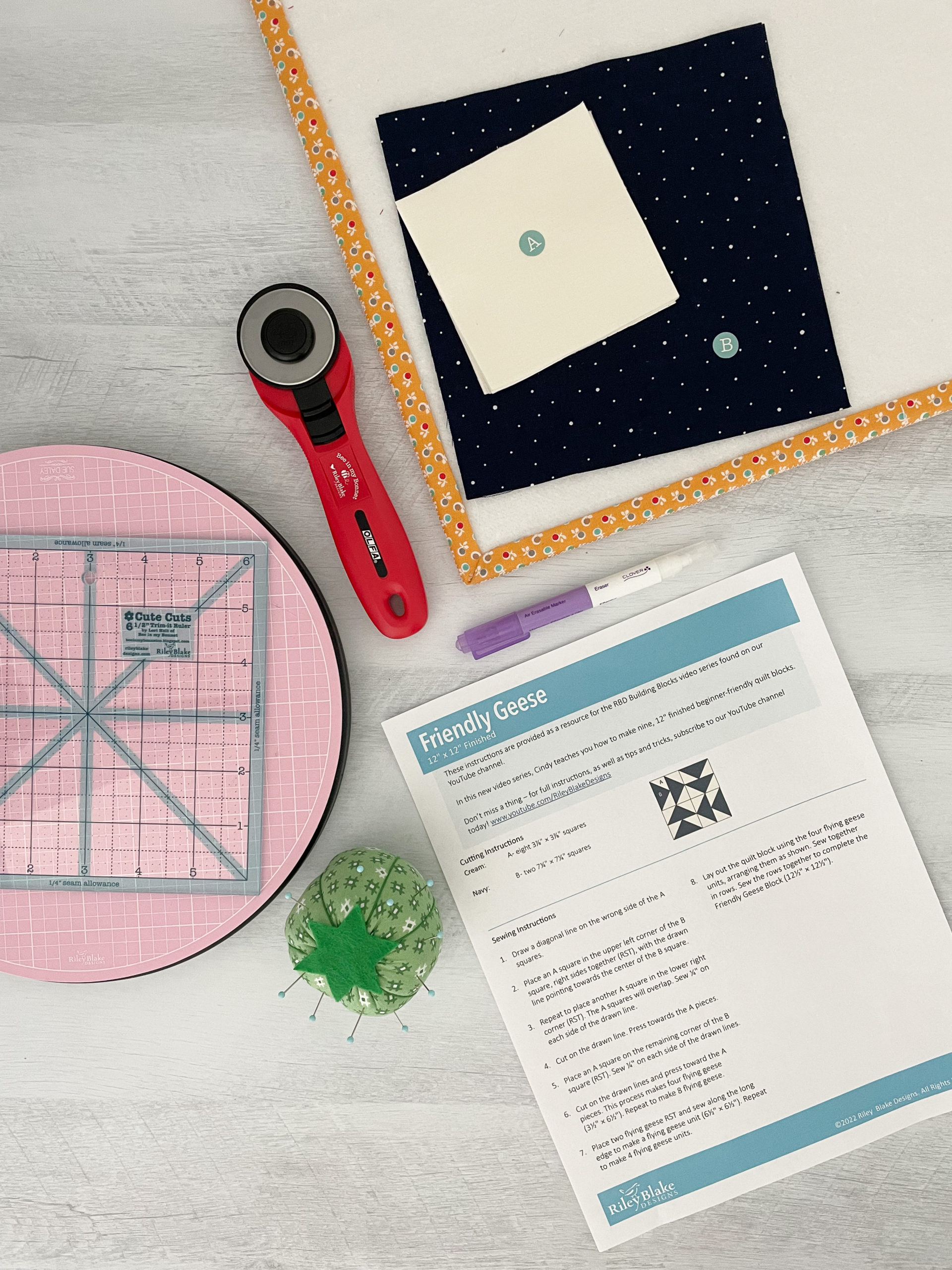 Would you rather have a printed pattern? Download below!
And just like that, three blocks down!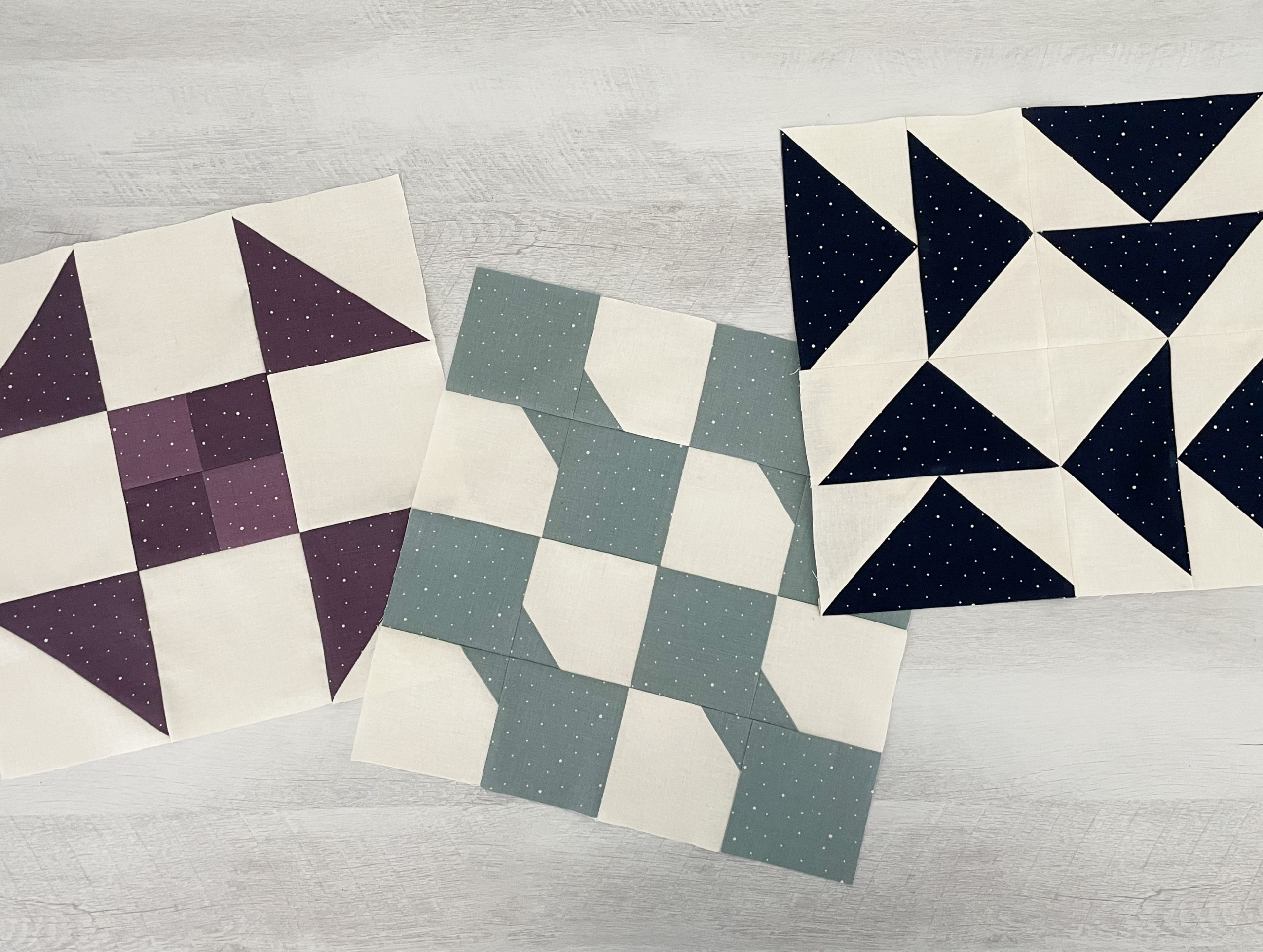 We hope you are having fun sewing along with us. We'll see you again on August 24th for block 4! Share your projects with us using #rbdbuildingblocks!