One of our favorite go-to patterns is the CHARM QUILT ON POINT by Missouri Star Quilt Co. This is the perfect pattern when you need a quick and easy make that looks amazing!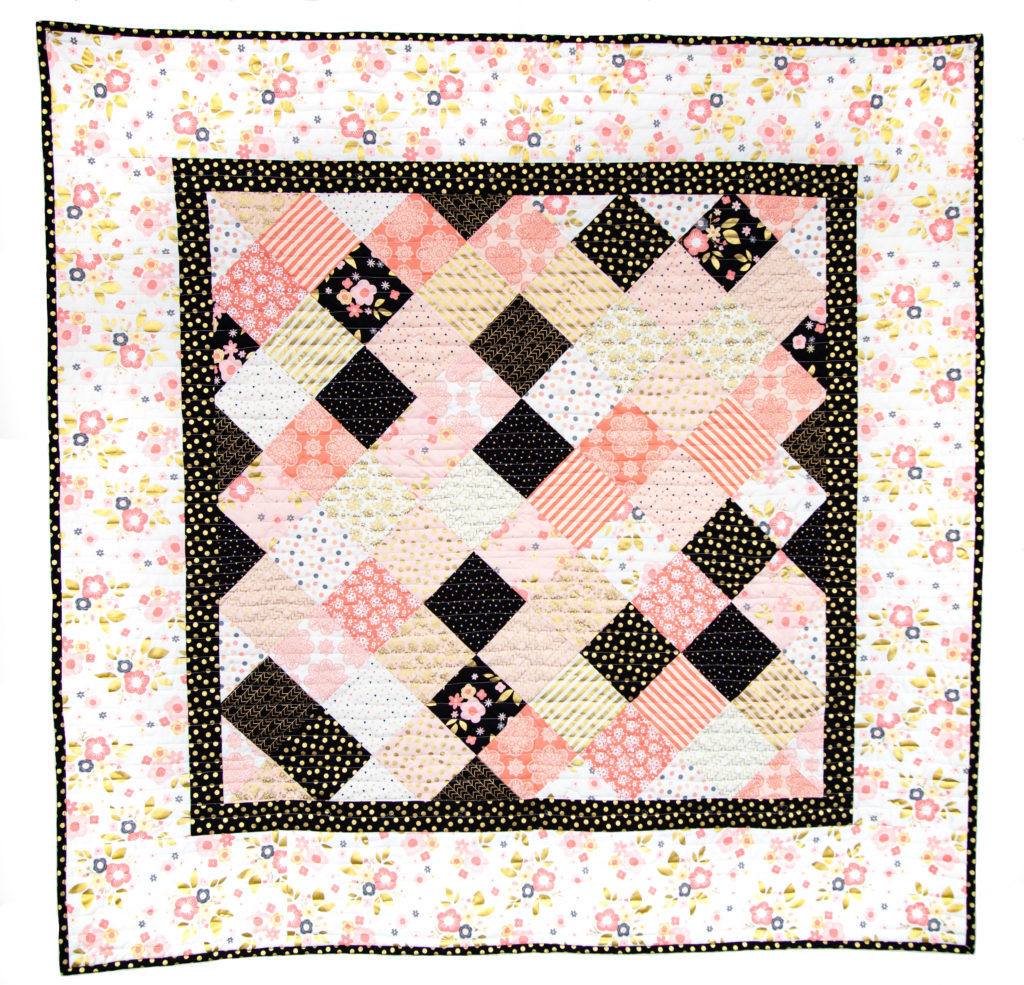 We made this fun and super dazzling Charm Quilt on Point using fabric from Zoe Pearn's newest collection A Little Bit of Sparkle.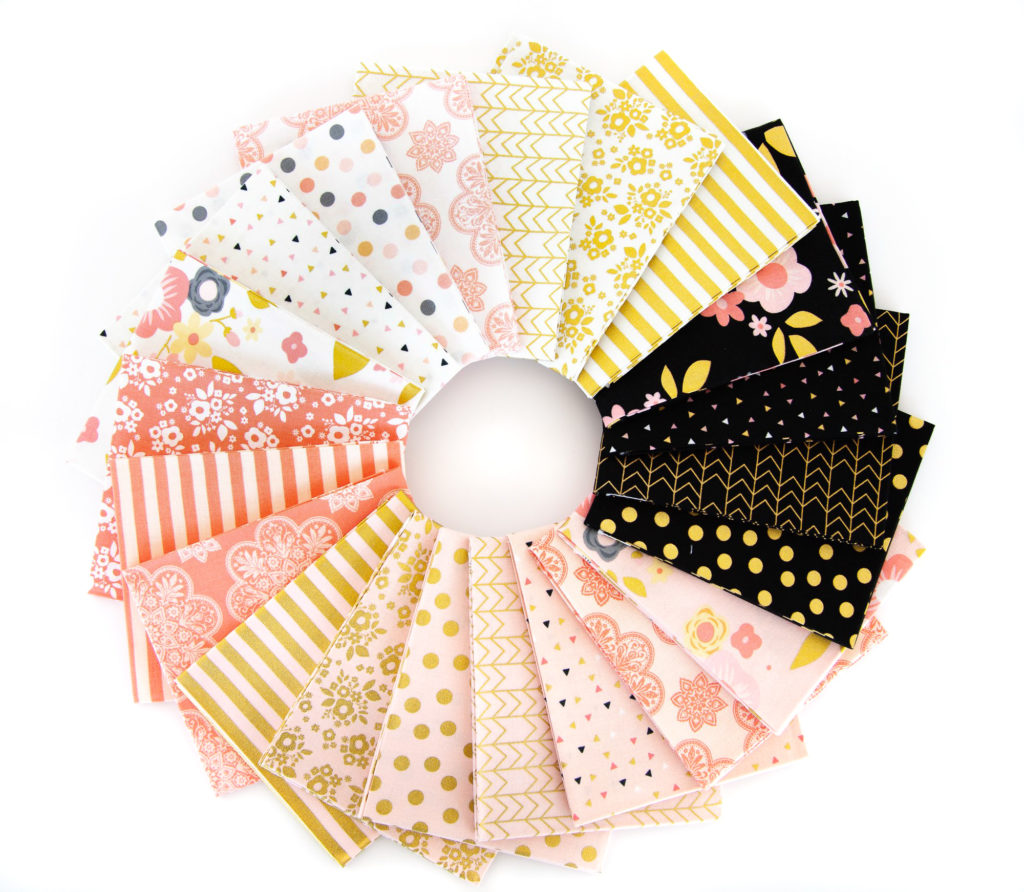 This collection is a combination of soft and bold, and loaded with sparkly goodness!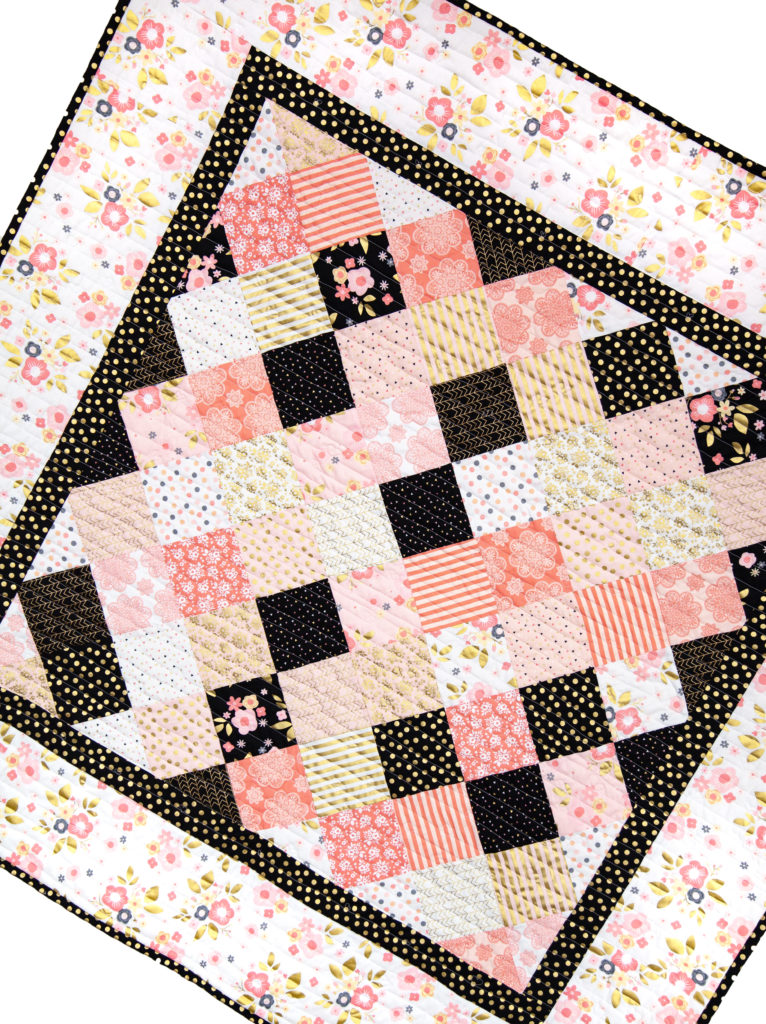 The strong contrast in colors made this the perfect fabric for this quilt. Bringing all of these squares together, it might be easy for the lighter prints to get lost, but the pops of black and sparkle provide balance, helping to give every piece a chance to shine!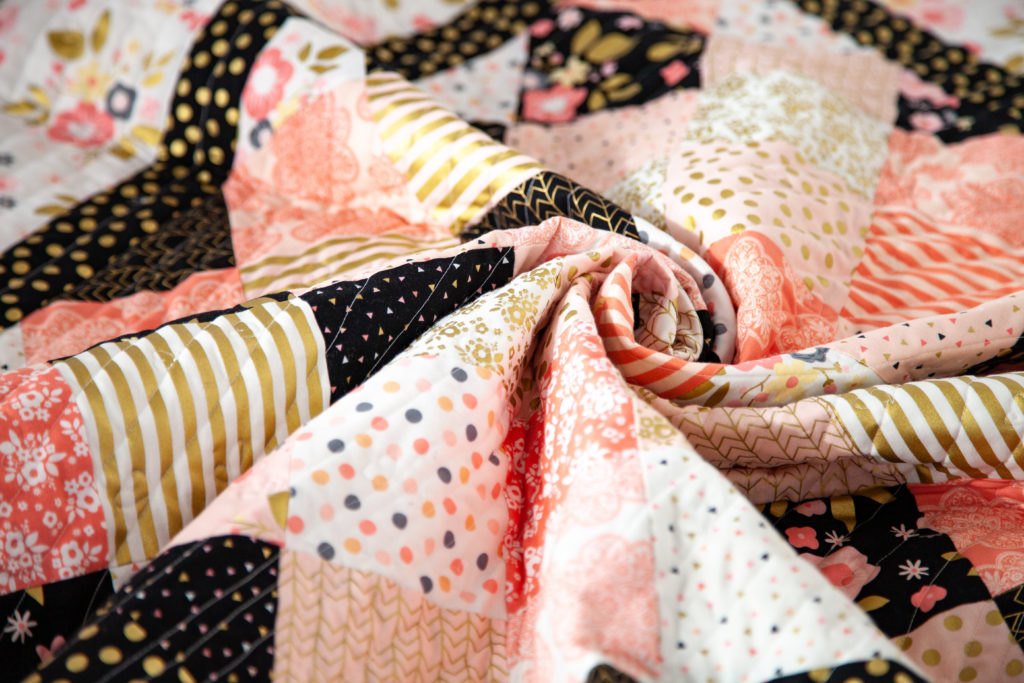 Look how nicely the colors play together!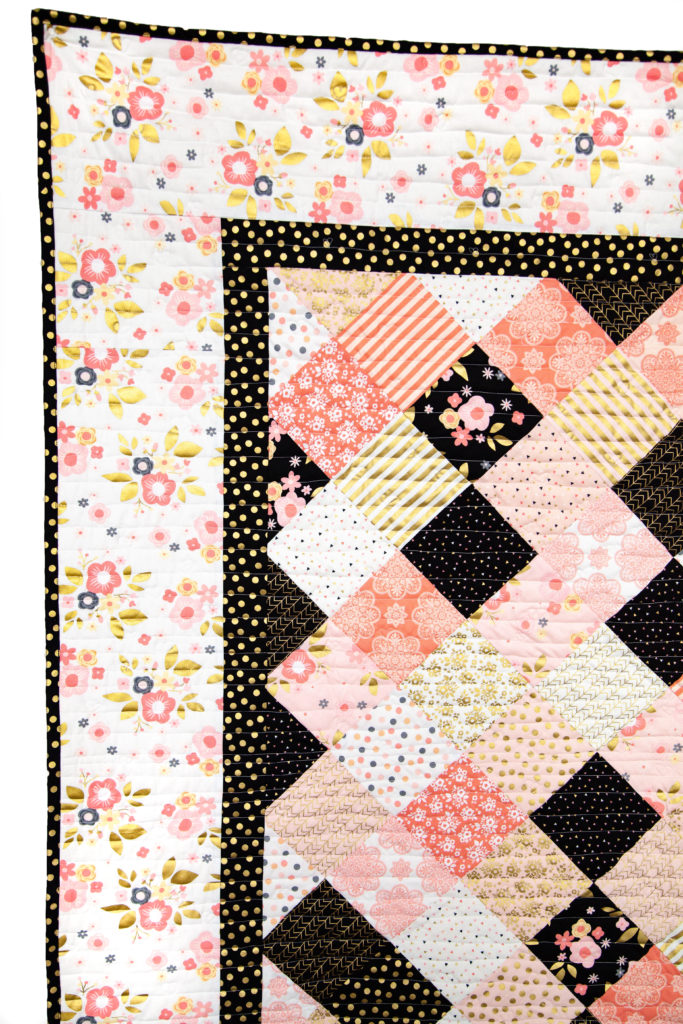 For this quilt, I used the Black Sparkle Dot in the small border and again in the binding. I love how it frames everything perfectly!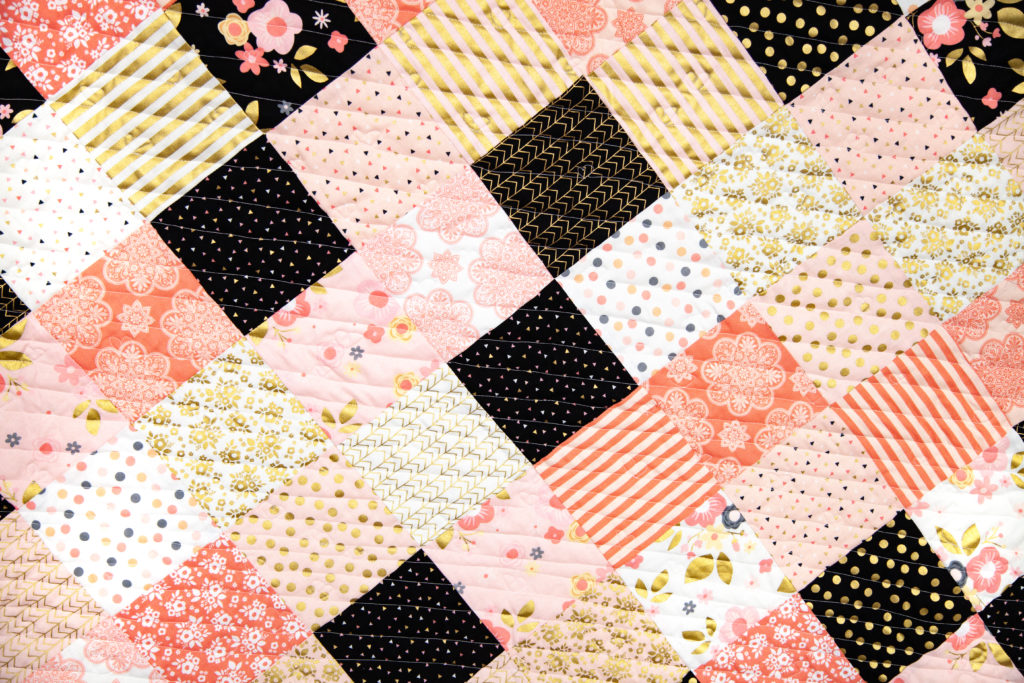 I quilted this on my domestic machine with straight-ish lines. Can you spot the fun little surprise in the rows?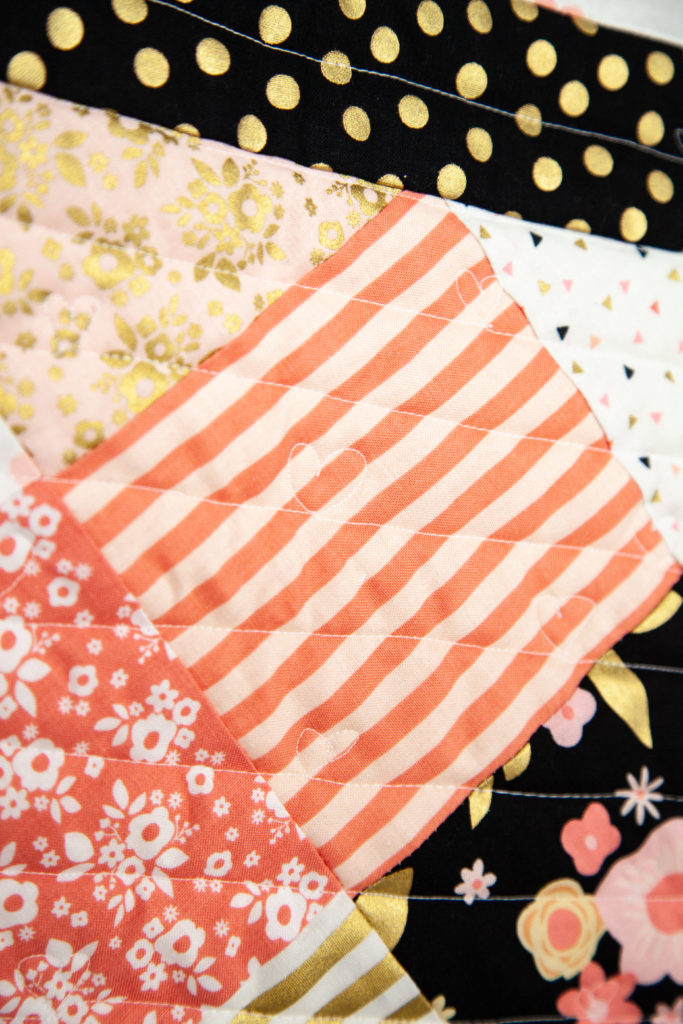 Here is a closer look….by free motion quilting the lines, I was able to add sweet little hearts scattered throughout each row.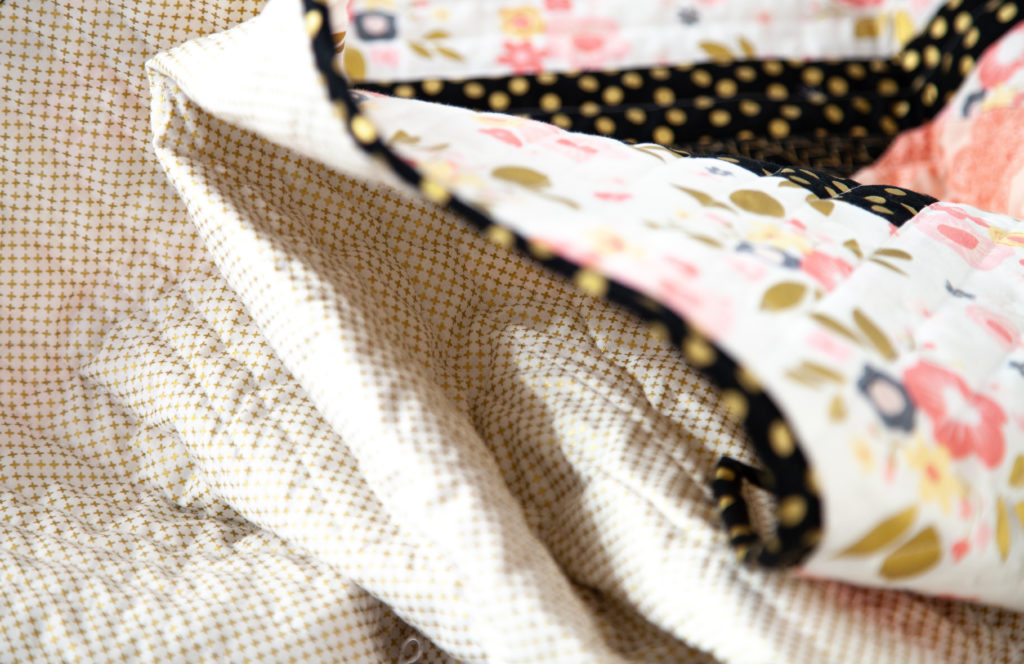 The quilt back is Gold Sparkle Kisses — the perfect compliment to this very sparkly fabric line!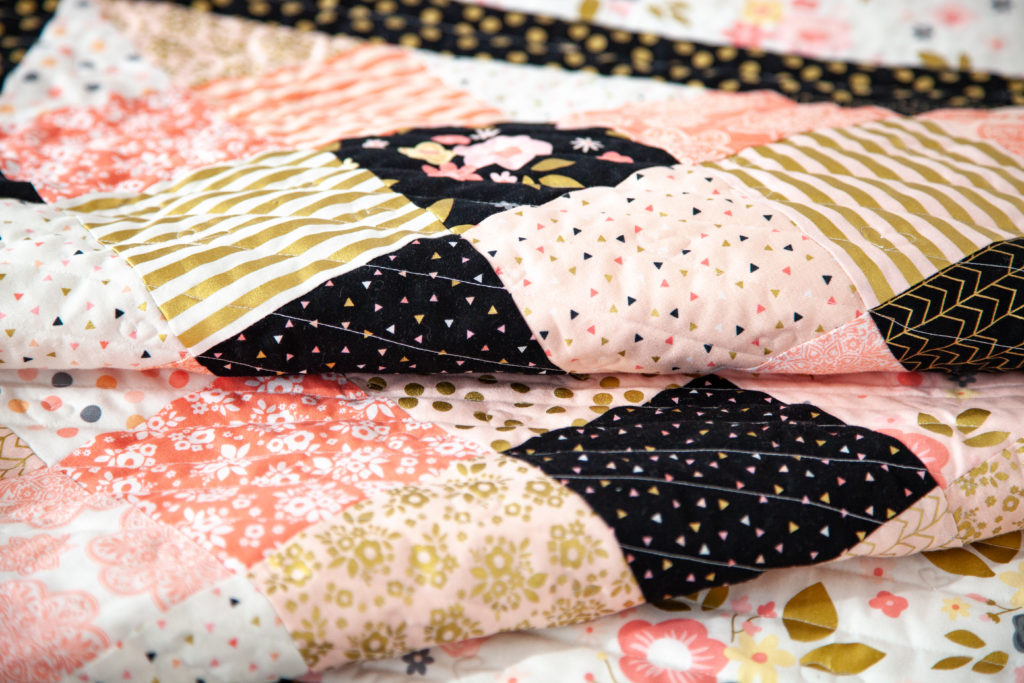 The Charm Quilt on Point tutorial from Missouri Star Quilt Co. can be found HERE. We know once you try this tutorial it will be come one of your personal favorites!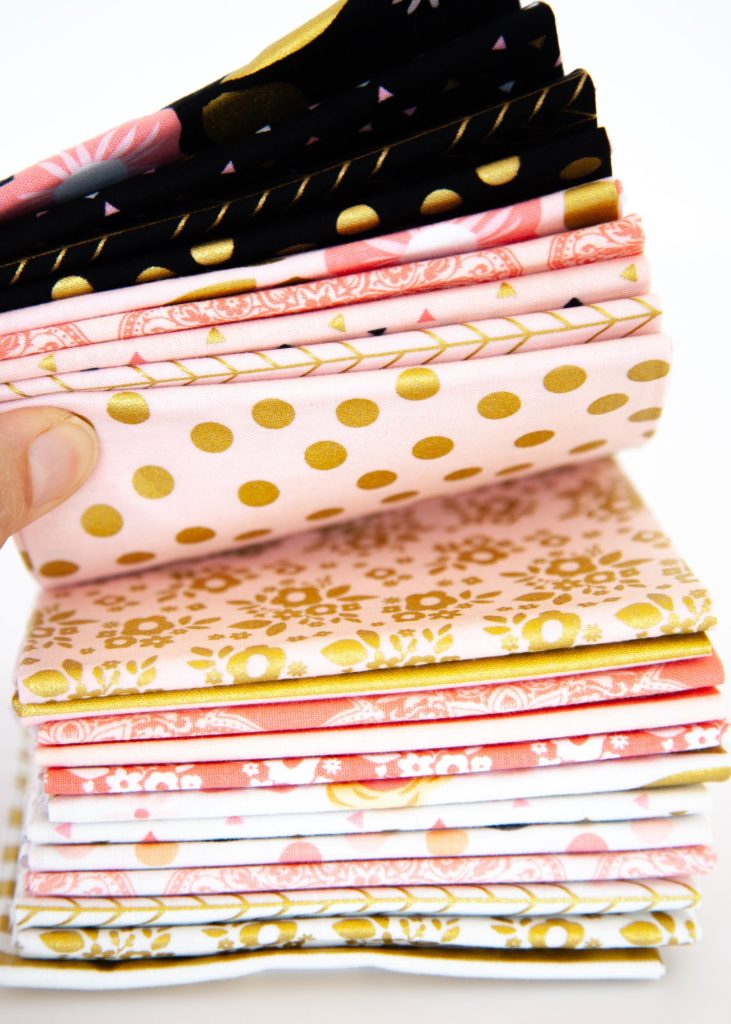 A Little Bit of Sparkle, designed by Zoe Pearn, is available now at your favorite local and online quilt shops. Pick up yours today and share your makes with us on Instagram using #alittlebitofsparklefabric, #rileyblakedesigns, #iloverileyblake, and tag us @rileyblakedesigns.
Happy Quilting!