Hi, it's Damjana from AppleGreen Cottage back again to share a sweet little cell phone purse I sewed with the latest collection by Amber Kemp-Gerstel of Damask Love, the Sunshine Boulevard. It's feeling summery today with glorious, warm sunshine – a perfect day to showcase these adorable tropical florals, palm trees in all the fabulous blue and aqua colors. Here, meet my new AIDEN cell phone pouch.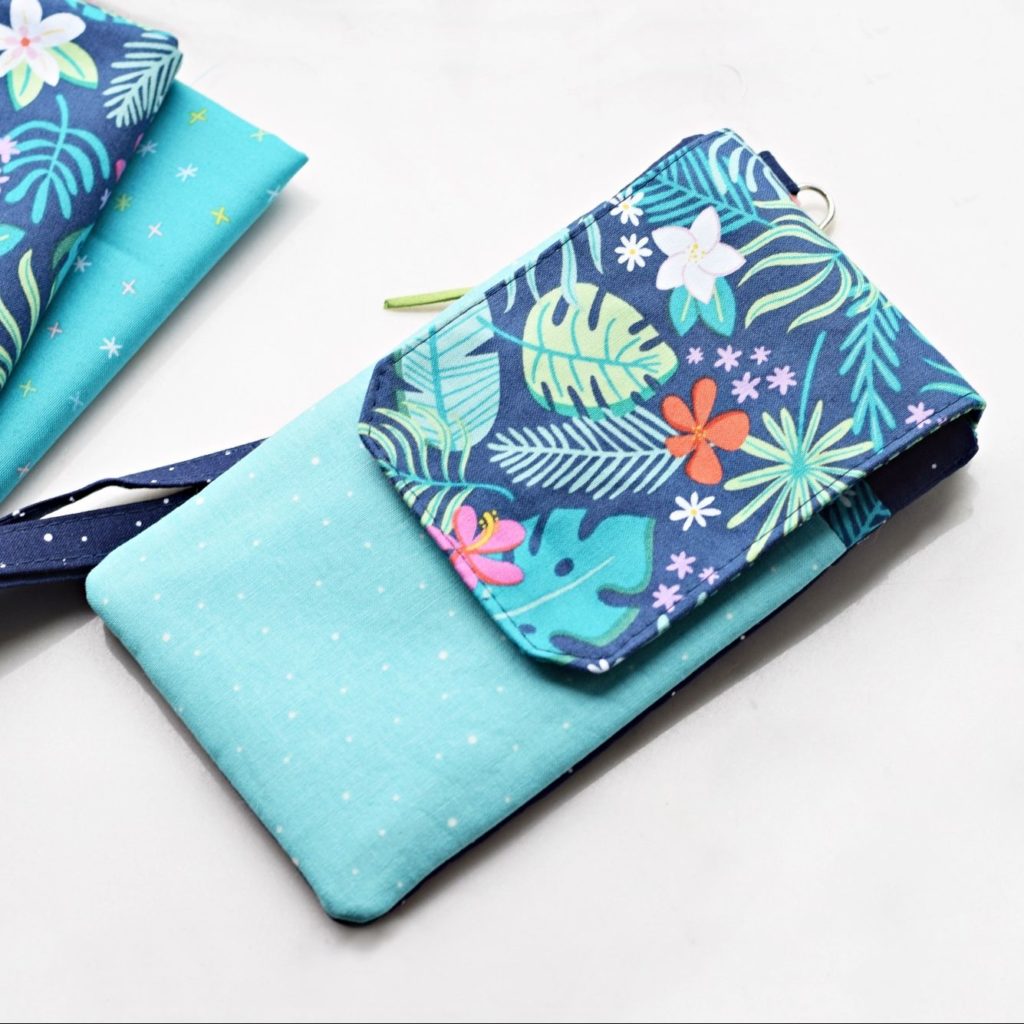 With summer right around the corner, it's good to have a handy and cute small pouch ready, either for your favorite vacation spot, or simply for a leisurely stroll through the town when you go out for a cup of coffee on a lovely summer morning. Check out the pattern to see what's on the back of this handy pouch!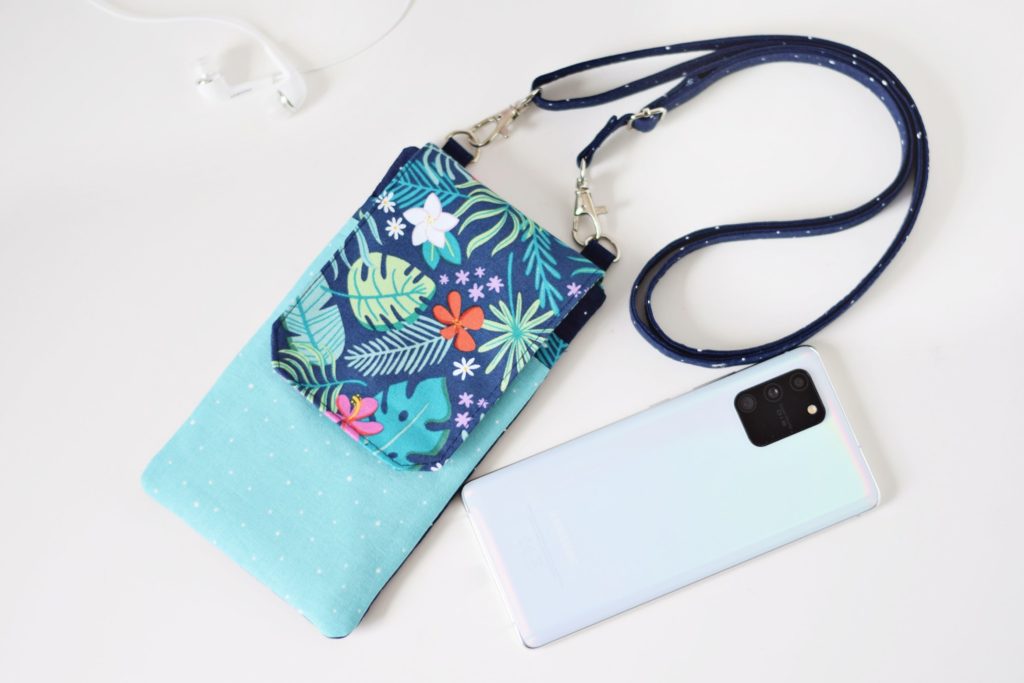 This time, I chose the Main Navy and Main White prints, what a refreshing summer feel! I chose to pair them with Riley Blake Designs' Basics Dapple Dot prints in aqua and navy. These work amazingly well together.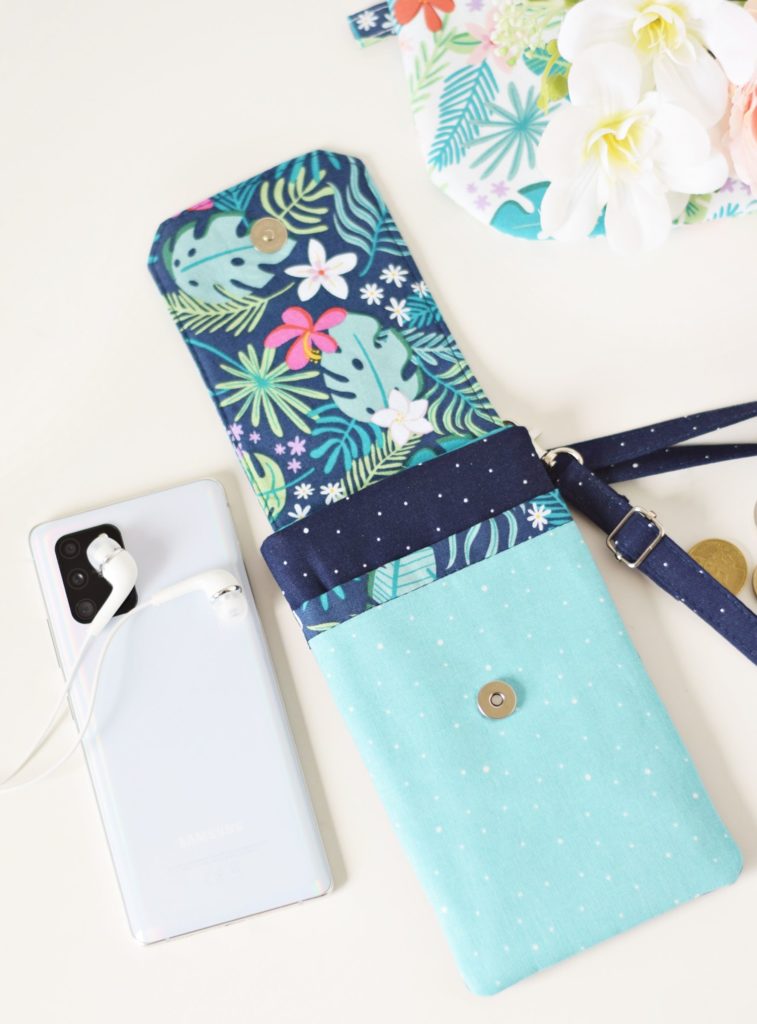 These fabulous colorways will have you dreaming of taking a dip in the ocean or lounging by the pool soaking up the sun. From tropical florals and palm trees to bright and happy stripes, there's something fun for every project. I've made a bunch!
What you see in the image below are some of the rounded-bottom zipper pouches I sewed using my new quilted zipper pouch tutorial at AppleGreen Cottage blog.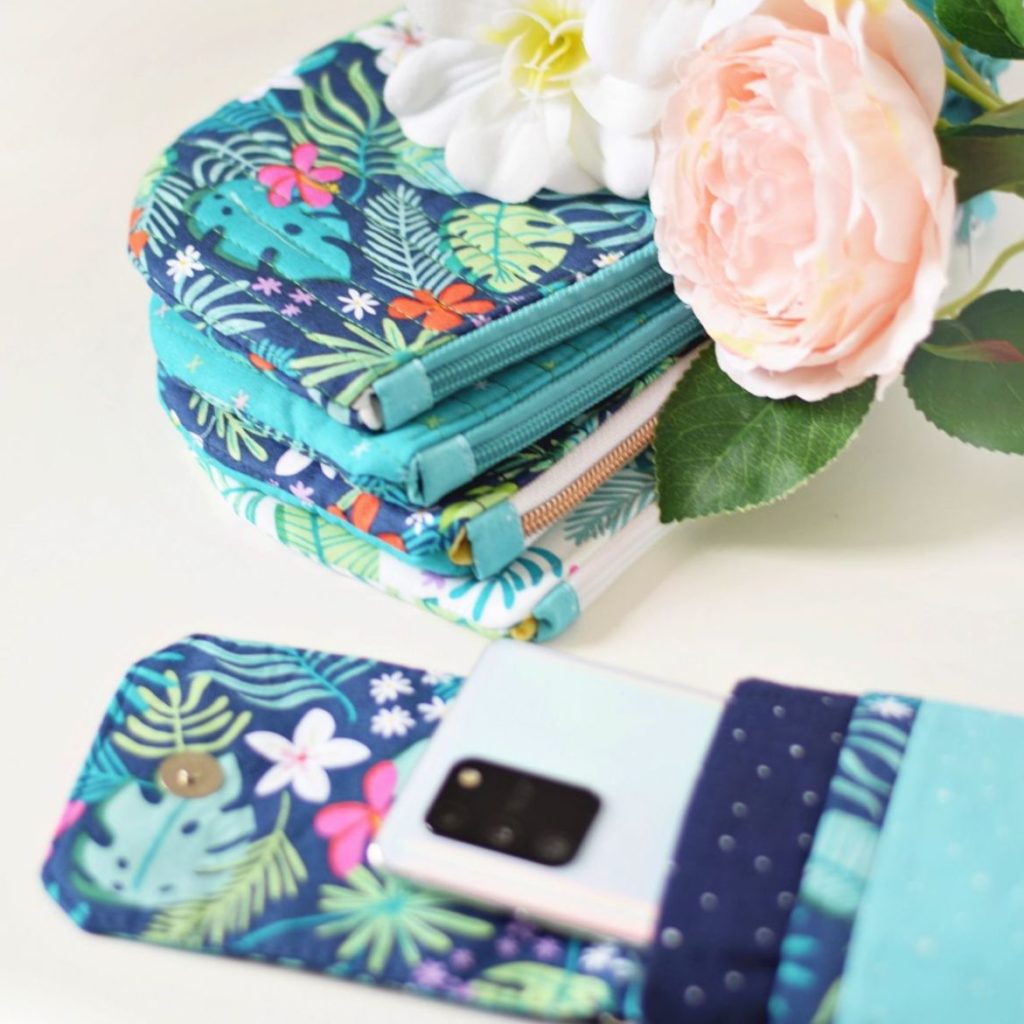 With 4 sizes included in the free quilted zipper pouch pattern, I had a blast mixing and matching sizes and prints.
And I also made one pouch with a solid color outside and the Sunshine Blvd Main White print inside. Just because there's no better surprise than the one when you open the zipper of a lovely zipper pouch and spot a burst of color, with these gorgeous florals! #summervibes, instantly!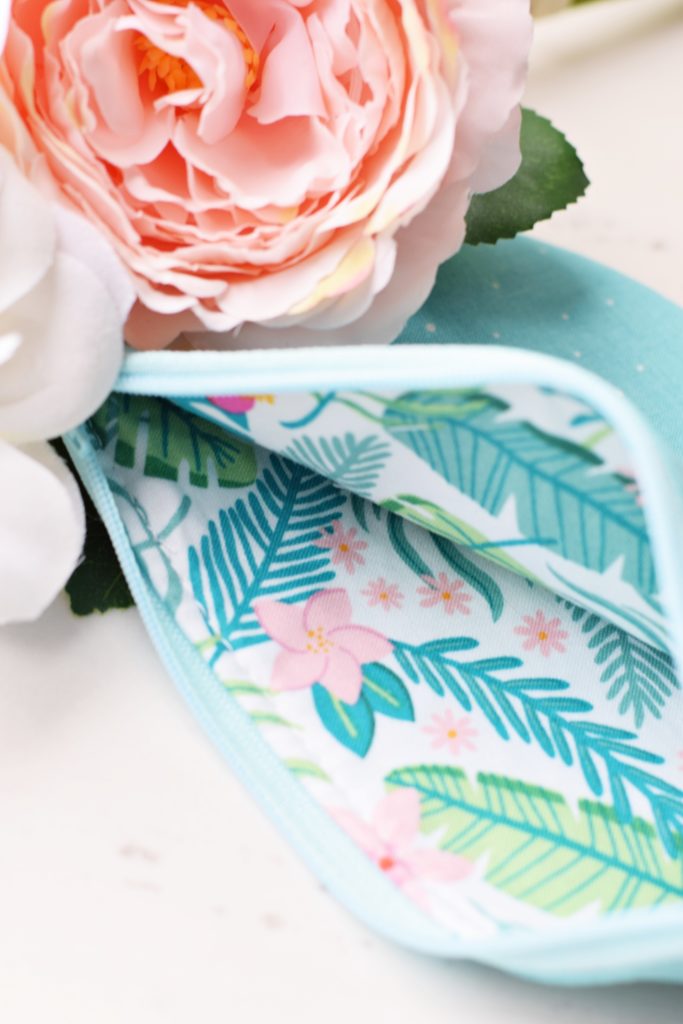 These lovely rounded pouches are perfect for smaller items such as makeup brushes, bills, pencils, you name it! And if you're not a fan of quilting your zipper pouches, simply make a basic one using this other, easy round-bottom zipper pouch pattern, it's free too, and made in no time. Here's one in size Small: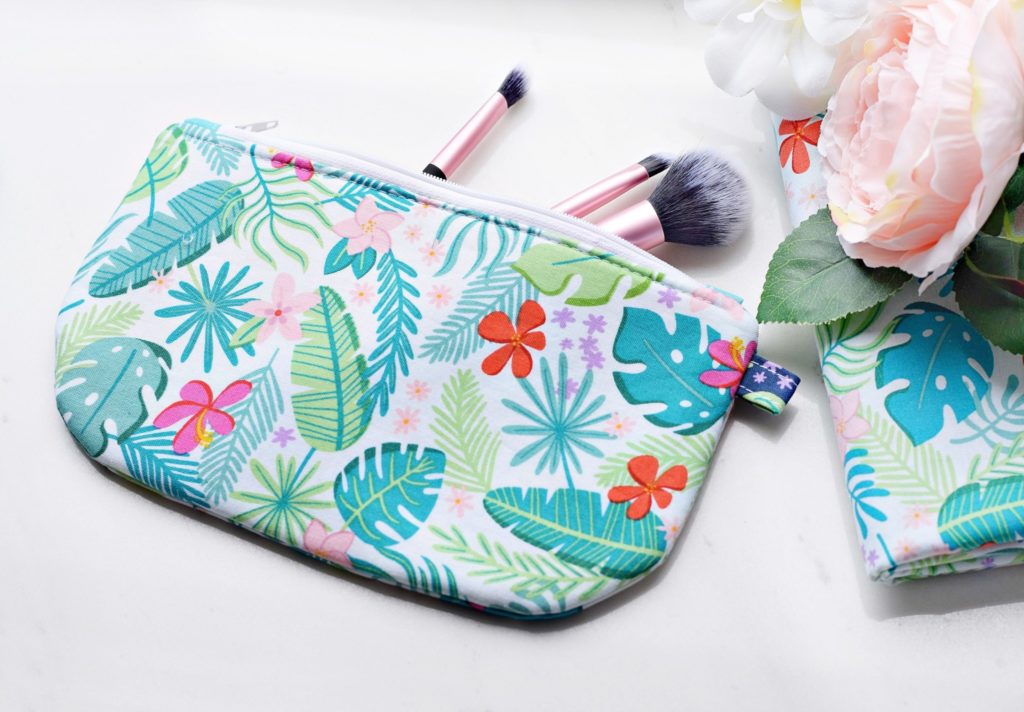 Remember to use the hashtag #aidencellphonepurse when you post a photo of your AIDEN Cell Phone Purse, I'd love to see what you make!
Now enjoy the Sunshine BLVD collection – the storyboard will walk you through a beautiful, summer-inspired color palette:
Tag @rileyblakedesigns when you sew something with this collection, or use hashtags #sunshineboulevardfabric #rileyblakedesigns #iloverileyblake. The fabric is on its way to your favorite quilt shops.
About the author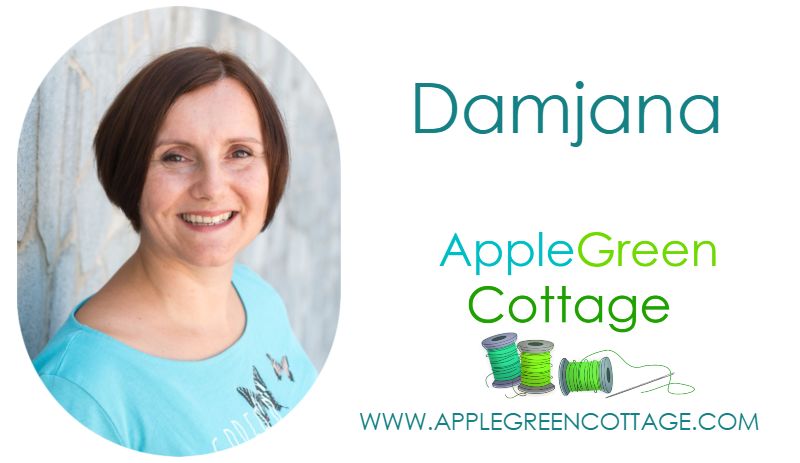 Damjana is the owner and pattern designer behind AppleGreen Cottage pattern shop. Her customers love her for making her instructions super easy to follow, and for all the clever tips that make sewing a breeze. Also, grab a bunch of free patterns when you visit her blog: