I love quilting with fabric panels, so when I saw the adorable fabric panel in the Alphabet Zoo collection designed by Dani Mogstad, I knew I had to incorporate them into a quilt.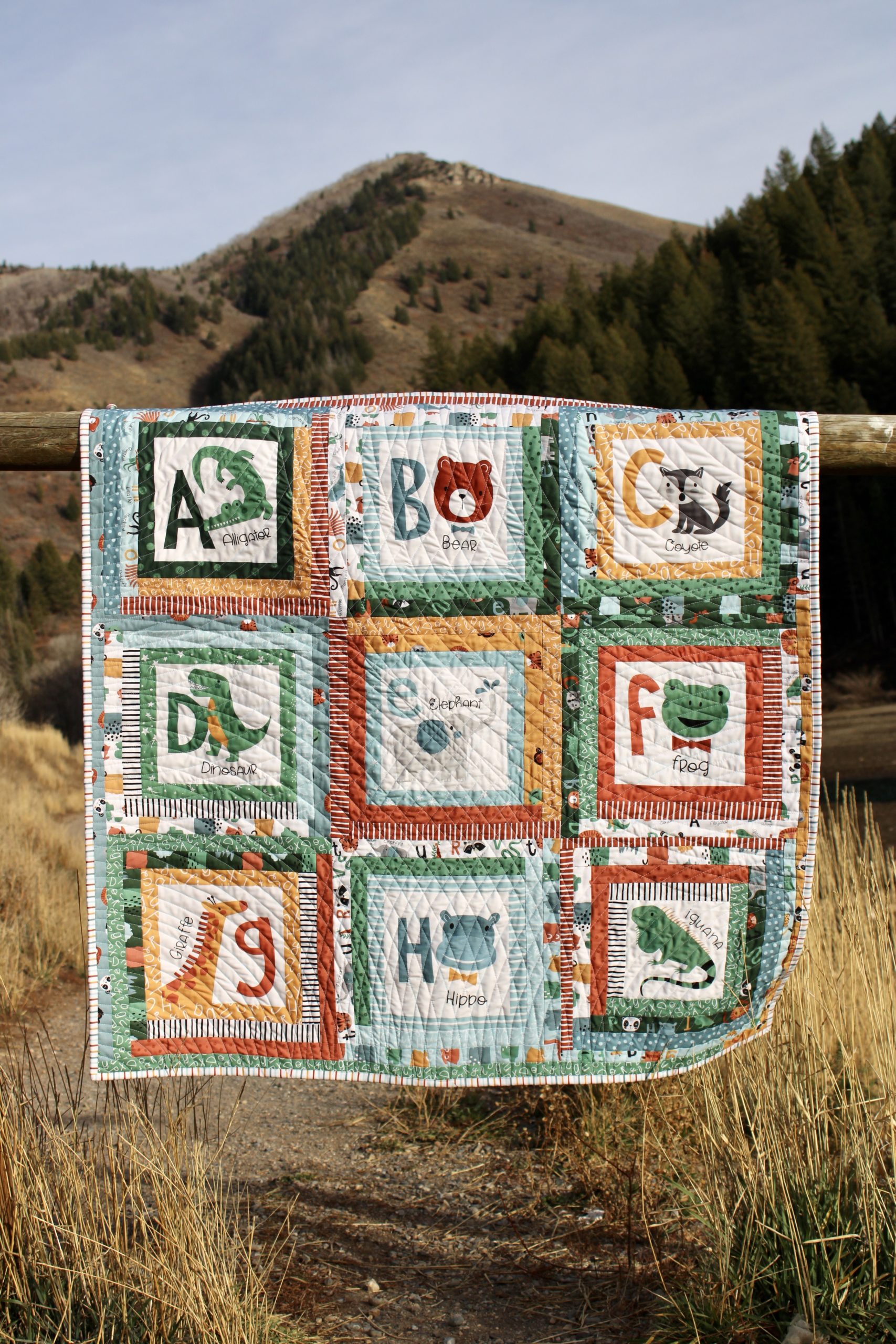 The fabric panel features eight blocks with a different animal and coordinating letter of the alphabet in each one.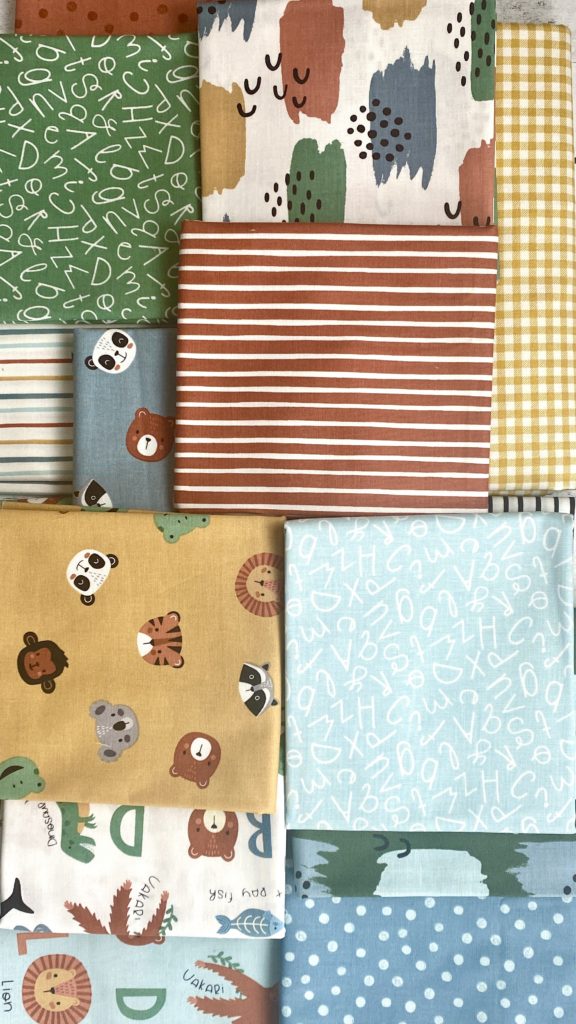 The coordinating prints in the collection are equally cute. Dots, letters, animal faces, stripes, and more in a colorful, but muted color palette.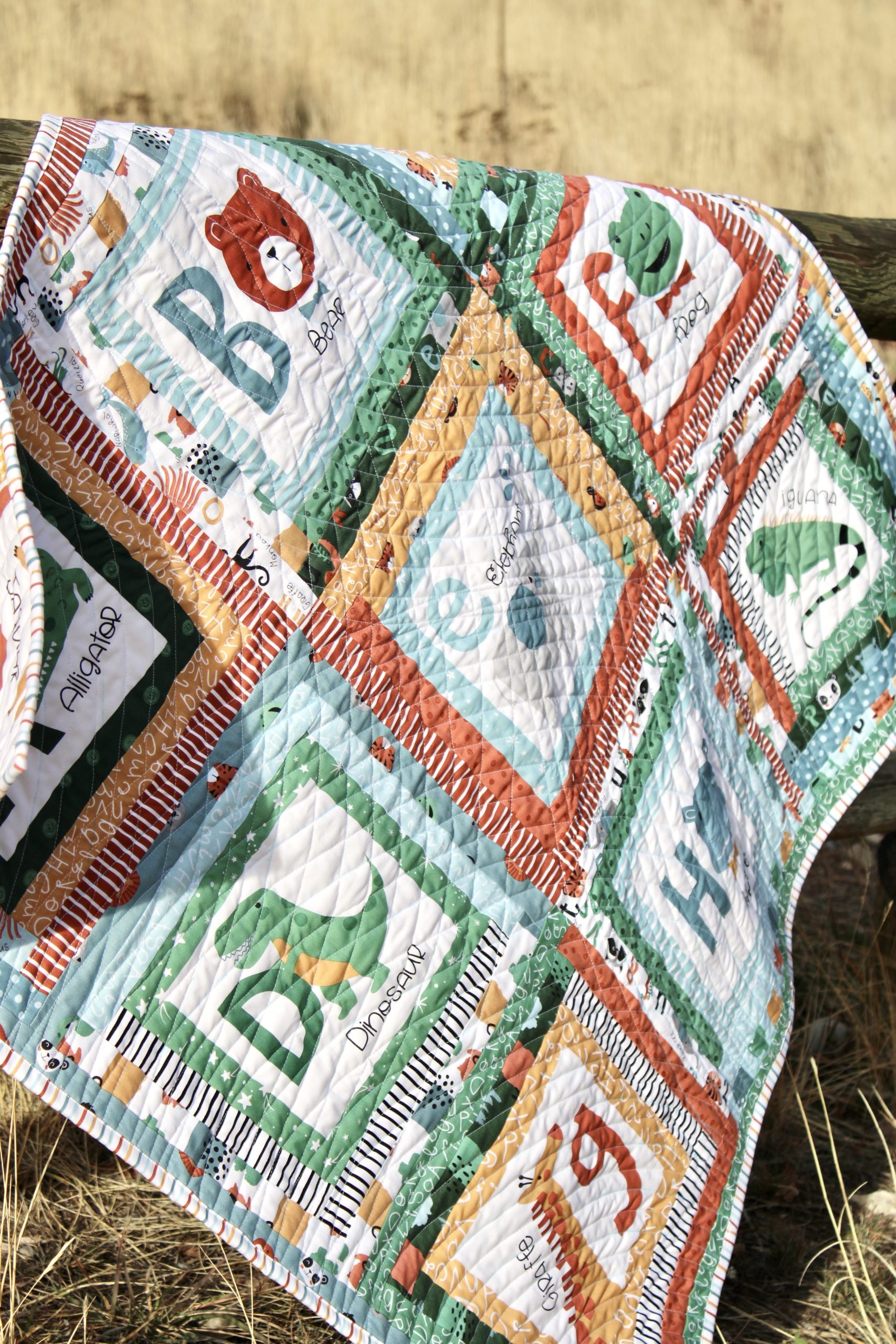 I could see that each block was framed with a 1-1/4″ border, so I used that measurement to cut 1-1/2″ strips out of the coordinating prints, and stitched them into fun, oversized log cabin blocks.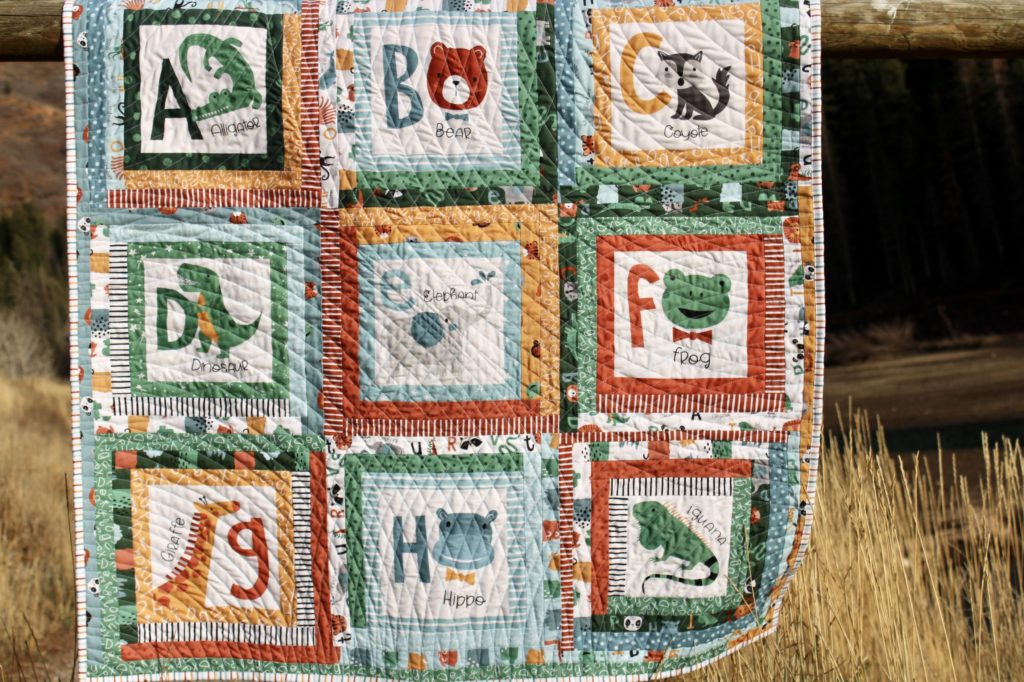 The only hurdle I ran into is that I wanted a total of nine quilt blocks, so I was one block short. I cut the Iguana from the main print, and used it as the center of the last block. I finished it off with a scrappy border.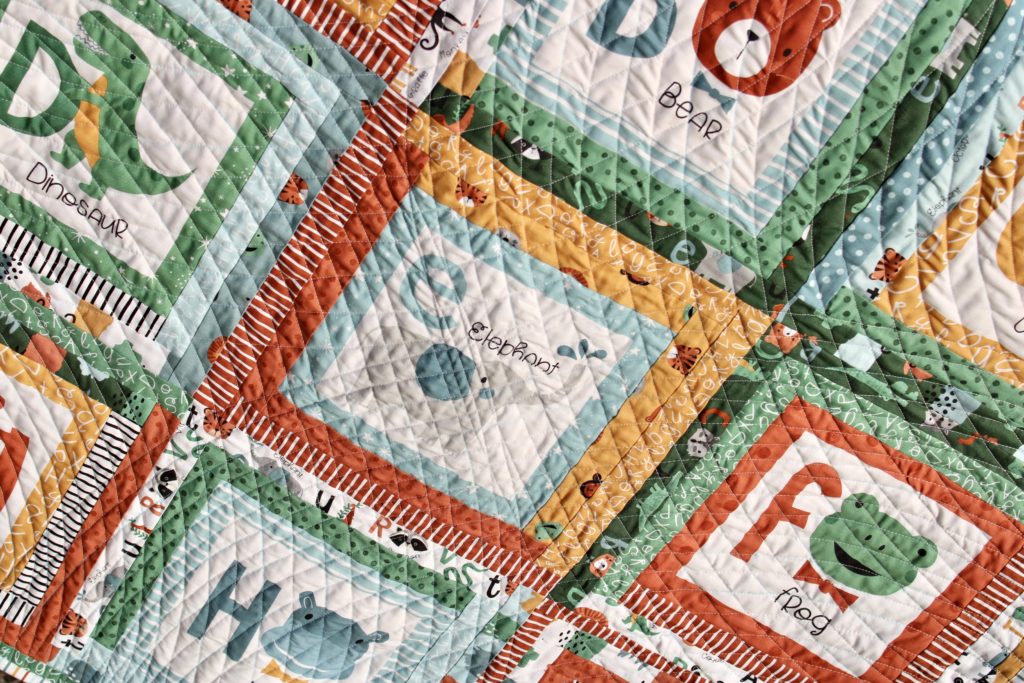 I quilted curved lines originating from each corner of the quilt and moving towards the center. My only mistake was continuing the curves too far past the center of the quilt so they overlapped in the center, which I didn't want. This will hardly be noticeable once the quilt is washed and dried because the crinkly texture will do a great job at hiding it.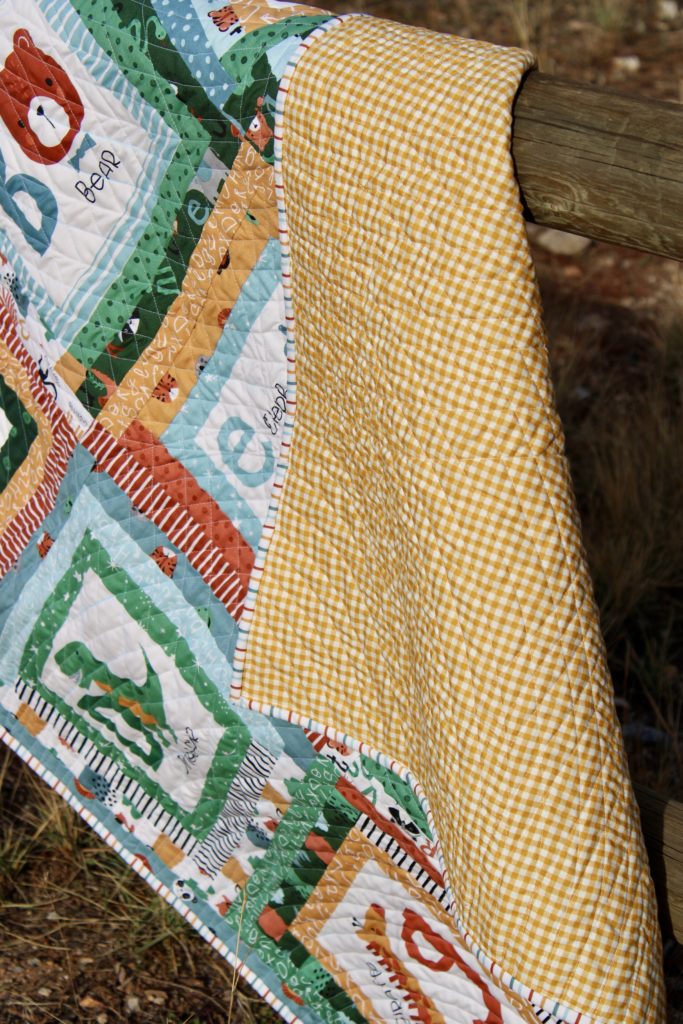 For the back of the quilt, I used Butterscotch Tina from the Bee Ginghams collection.
I used the Multi Stripe for the binding, which I think looks fantastic with the gingham.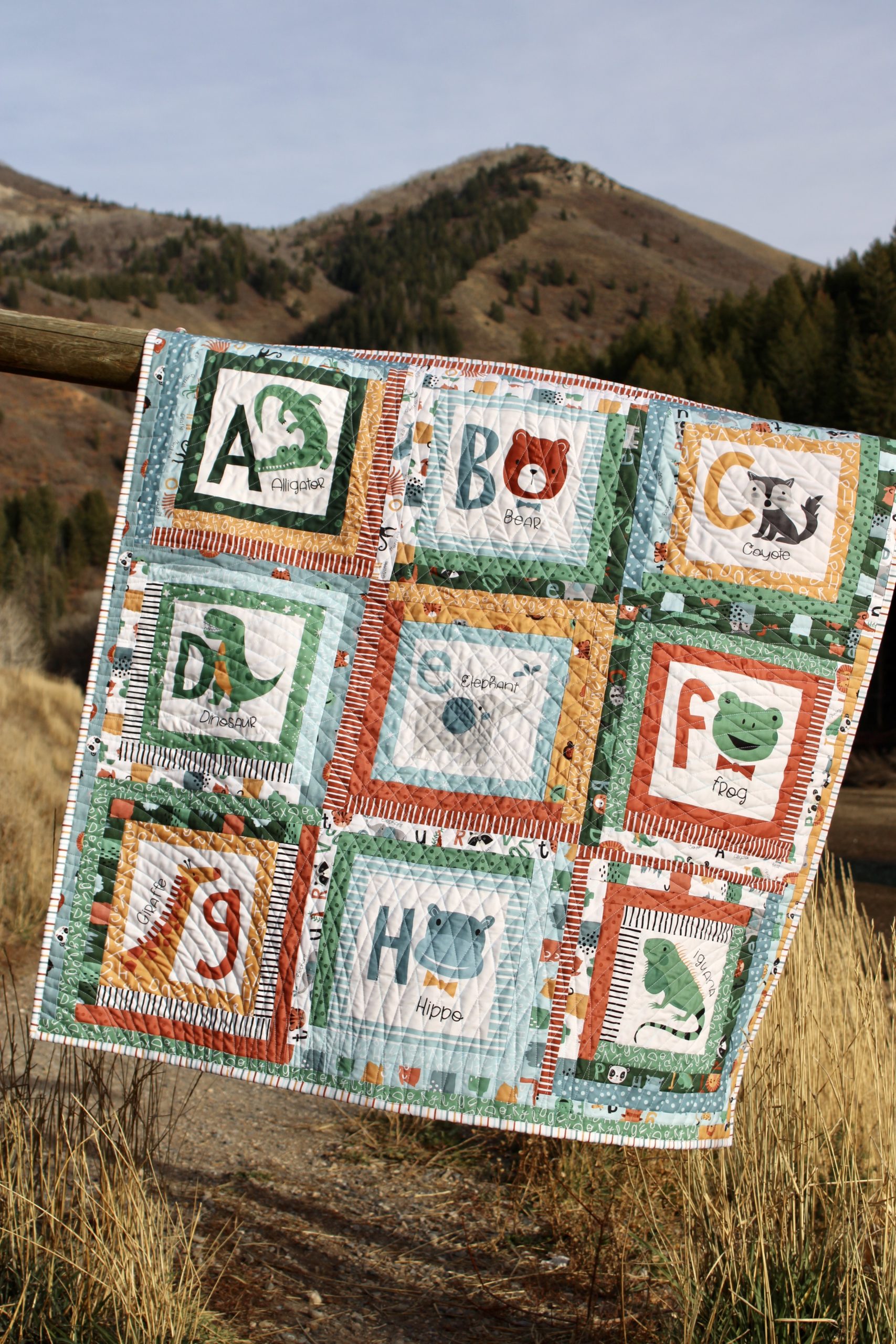 This was a fast and easy make. I can't wait to gift it to a very special little one! Thanks for stopping by. Be sure to follow me on Instagram and subscribe to my YouTube Channel for more creative content and project inspiration. Have a blessed day!