We have BIG news and we can't keep it a secret any longer! Drumroll…..we couldn't be more thrilled to announce that Sandy Gervais has joined the Riley Blake Designs team!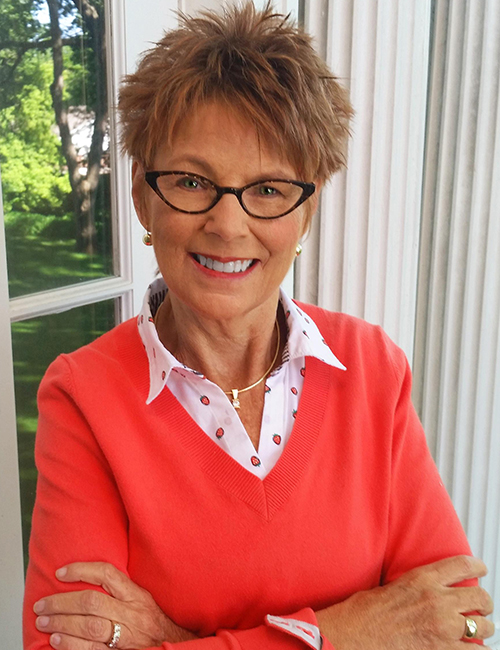 Diverse, yet Identifiable are words often used to describe Sandy's designs.
Sandy's dream was not to be a fabric designer but instead a greeting card designer. In 1972, Sandy pitched the idea of becoming a greeting card designer to her high school guidance counselor.
"An A in art class doesn't make you an artist," warned Gervais' guidance counselor, completely snubbing out her burning desire to become a greeting card designer. It took awhile for the fire to rekindle but in 1988 she set out to prove her counselor wrong and started her greeting card company, My Dream Designs. In 1992, Sandy's passion for sewing, which she had been doing since her mother taught her to sew at the age of 8, led her to start the quilt pattern company, Pieces From My Heart. In 1994, she began her 25-year career in fabric design. She discovered she had found her true calling as designing fabric combined her love for art with her love for sewing.
Designing fabric allowed Sandy to explore a medium you can touch … you can feel. It also allowed her to work with color – her favorite part of the fabric design process. A great deal of design time is spent on creating her unique color pallets. Often people say "I love this color – where has it been all of my life?"
"I like people to look at my designs and see a little piece of me…to know this came from Sandy Gervais."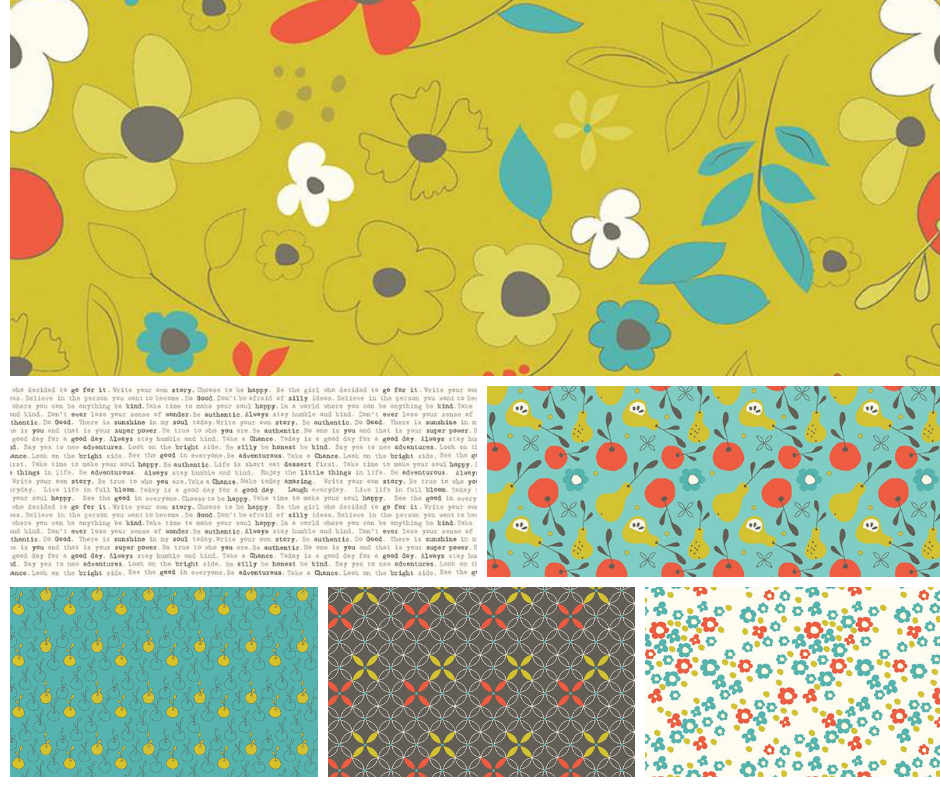 Sandy's debut collection, On the Bright Side, is scheduled to arrive in stores in February 2020. The collection boasts a fun, fresh color palette with whimsical florals, fruit, text and geometric designs.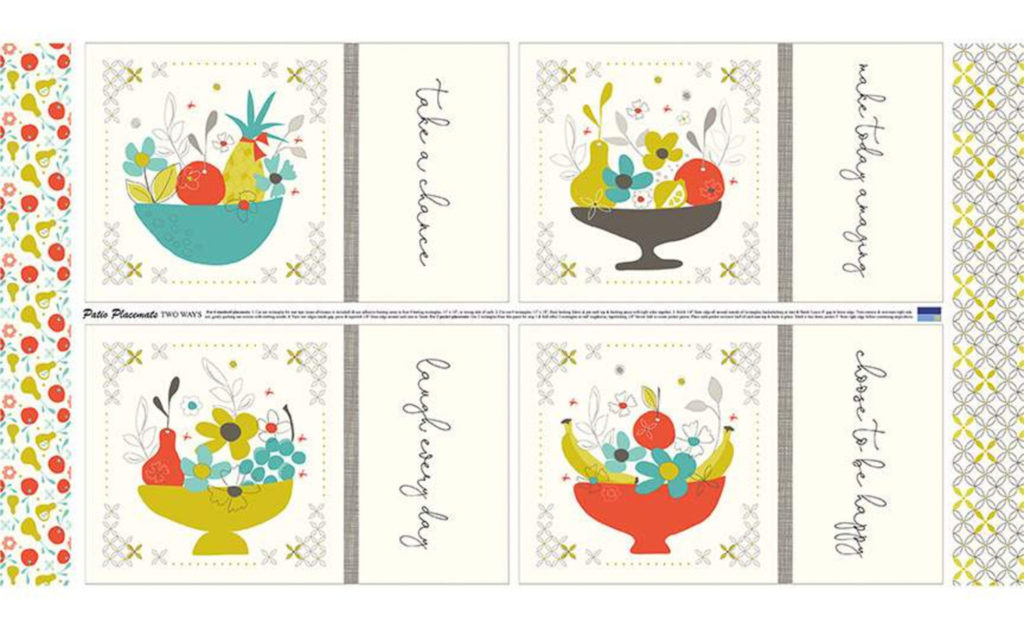 Sandy also designed this lovely Placemat Panel, with instructions to make up to four beautiful and timeless placemats for the home. We can't wait!
You can visit Sandy's website at www.piecesfrommyheart.net or follow her on Instagram @gervaissandy.
Thanks for stopping by!