**Update 12/20/21** Please see the updated Fabric Requirements below for color suggestions and substitutions on some for some colors.
We are beyond excited to share that the RBD Block Challenge is returning in 2022!! If you sewed along with us last year then you know how this will work. If you're new, welcome!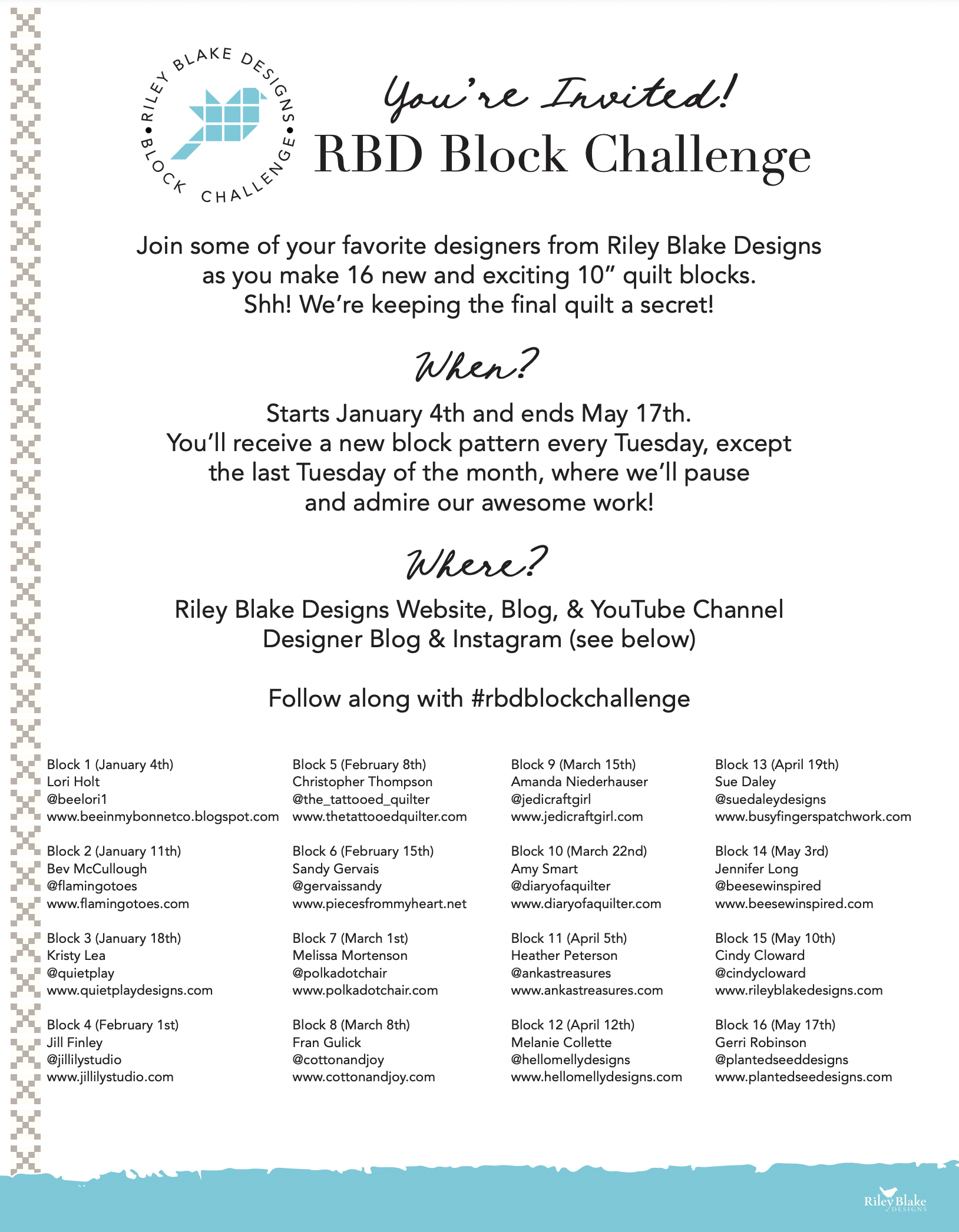 You're Invited! Read above to learn all about how the RBD Block Challenge will work and to see the fabulous designers who will be sharing block designs! For our quilt this year, we will be sewing with a curated bundle of Confetti Cottons. Isn't that bundle lovely?
If you want to follow suit and make your quilt to match ours, you can find the colors and fabric requirements below. Or, use up your scraps or fabric from your stash, the choice is yours! PS – stay tuned for some other bundle suggestions in Confetti Cottons coming soon!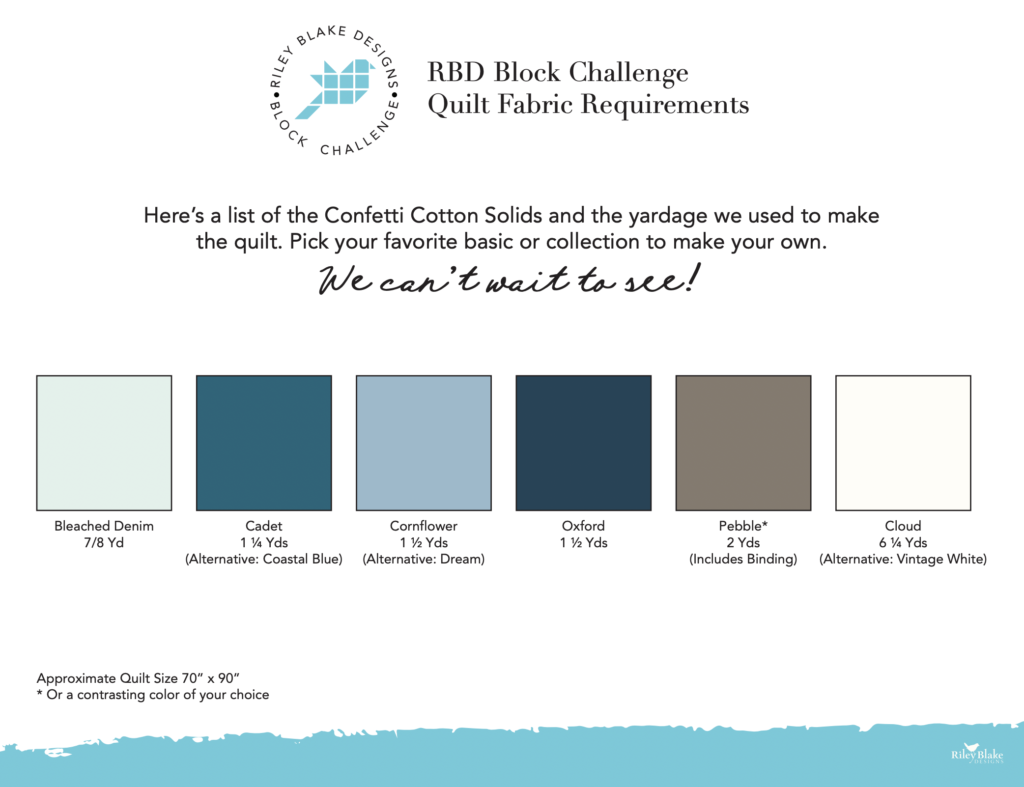 Ready to dive in?! If you want to get a jump start on your fabric cutting, we have provided the cutting instructions for all the blocks below! Remember, the final quilt design is a secret!!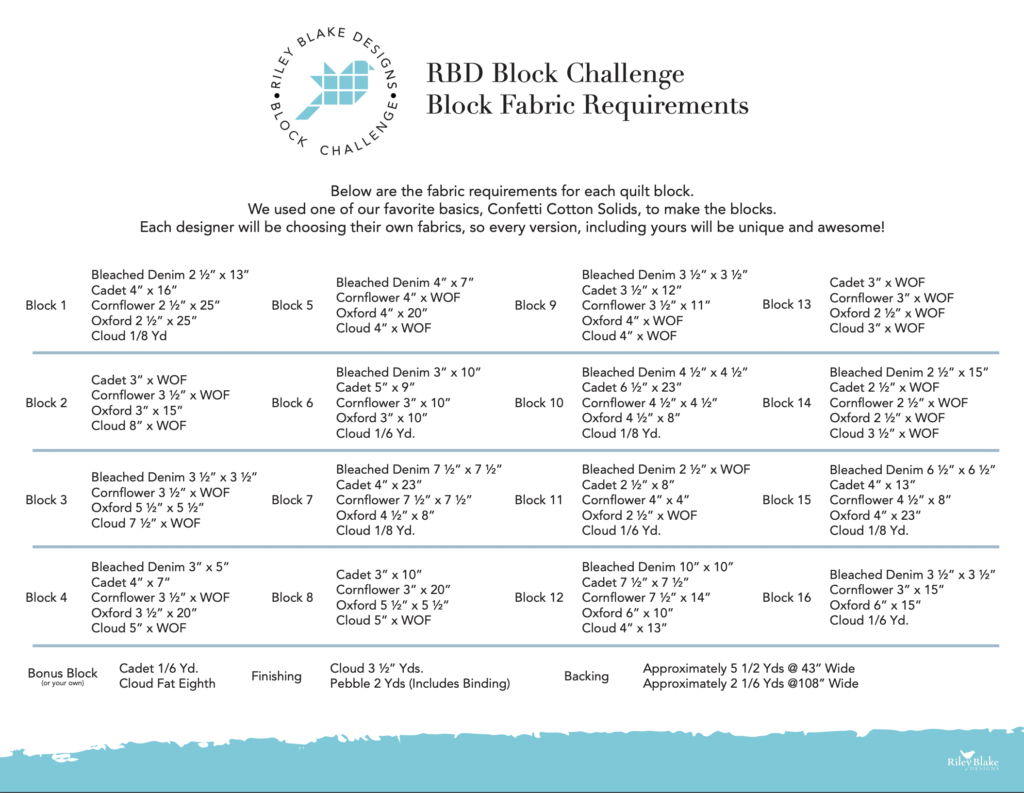 If you prefer to see things on paper, all this information is available for you to download and print at the links below!
Alright, the final quilt design may be a secret but… we just can't resist sharing a teeny tiny, super sneak peek!!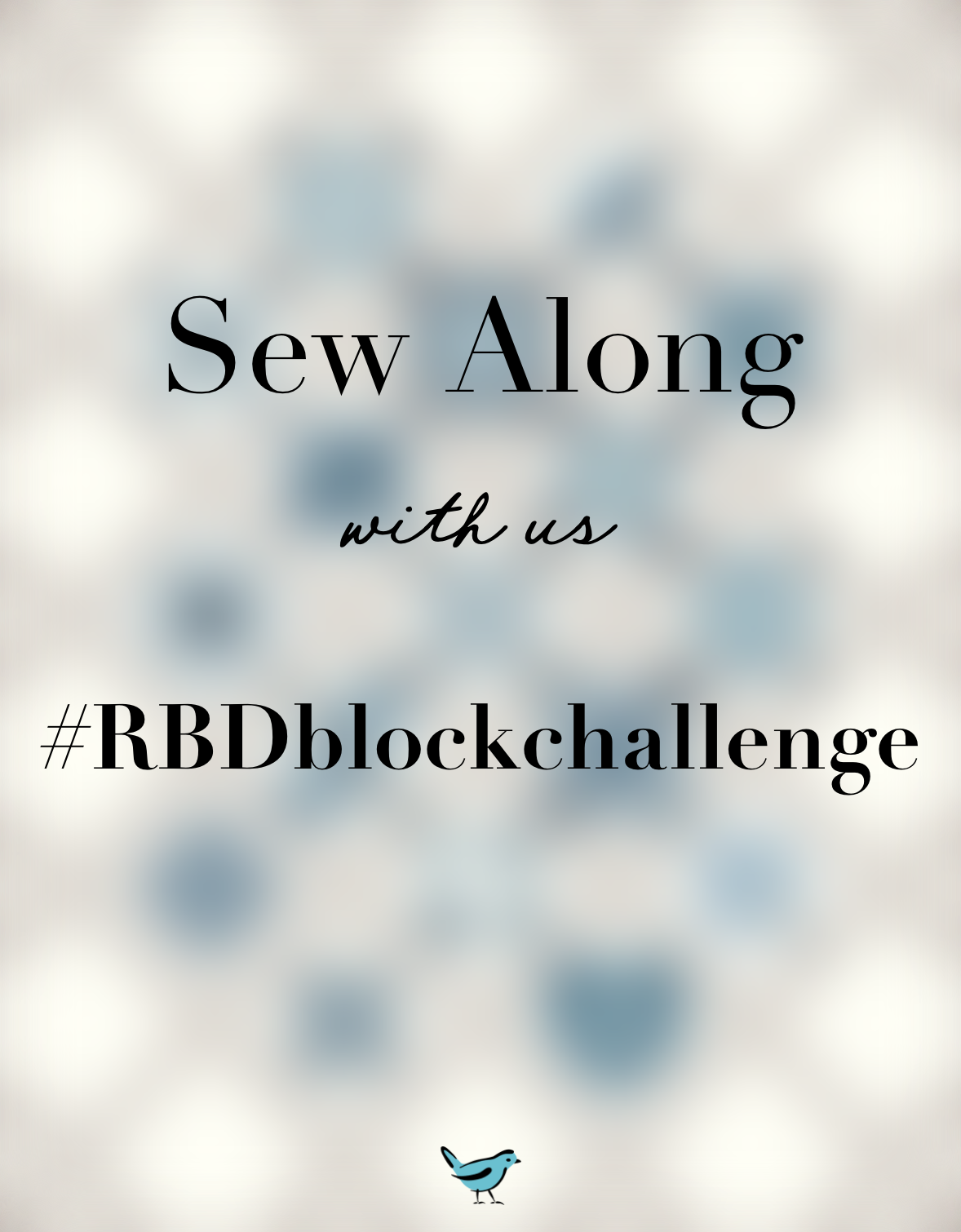 We hope you sew along with us! To make sure you don't miss out on the block patterns as they are released, be sure to…
We also have a Facebook group for everyone to come together and share your blocks as we go! Be sure to join the group at the link below!
And last, but not least, if you are a quilt shop who will be carrying bundles or kits for the RBD Block Challenge, be sure to leave a comment below!
Follow along with the fun at #rbdblockchallenge. We'll see you on January 4th for our first block!