Mark your calendars! We are thrilled to announce the Sweet & Simple Row-By-Row Sew Along!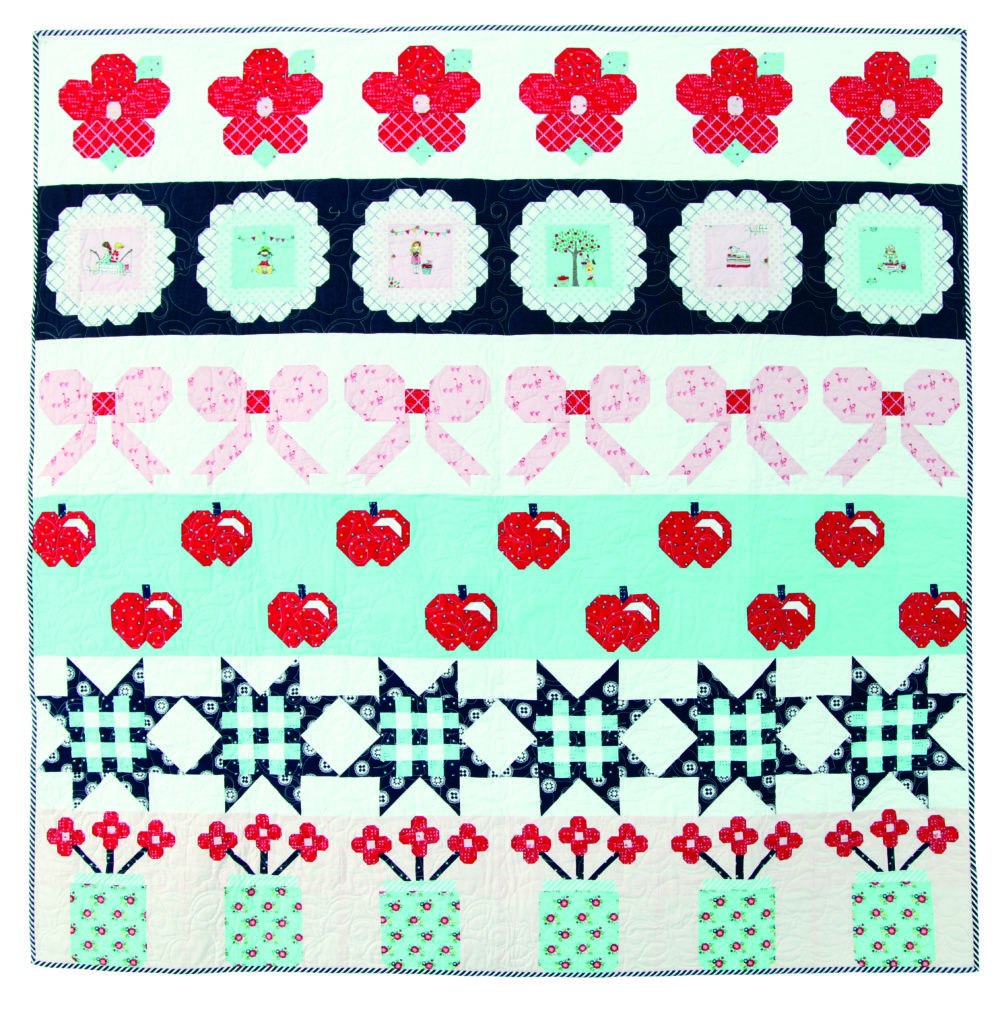 This delightful 60″ x 60″ quilt by Burlap & Blossom (Instagram @burlapandblossompatterns) features blocks, apples, flowers and more using fabrics from Tasha Noel's beautiful Simple Goodness collection. Simple Goodness combines both vintage and modern style, with Tasha's signature artistry and color palette.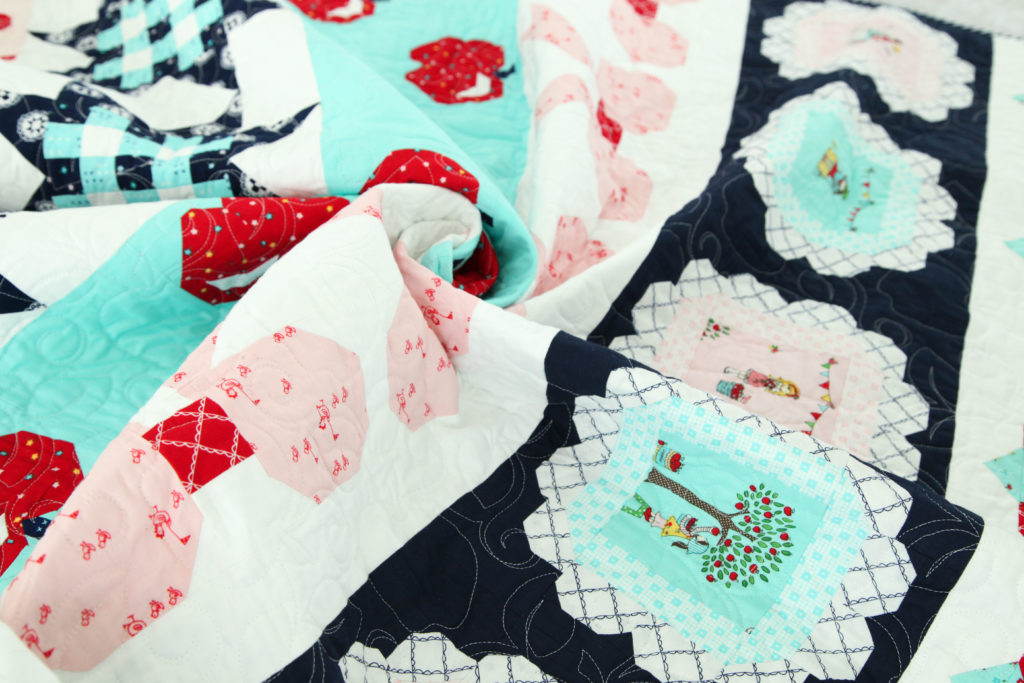 The sew along will begin Wednesday, February 27, beginning with the Flower Block. Use our FREE DOWNLOADABLE PATTERN & CUTTING GUIDE to gather up your fabrics, or purchase the complete kit from the following retailers:
We can't wait to get started! Happy Quilting!