Art Journal is such a stunning collection by J. Wecker Frisch. The botanicals and drawings are simply gorgeous. What better fabric to create a Nature Journal set than this one?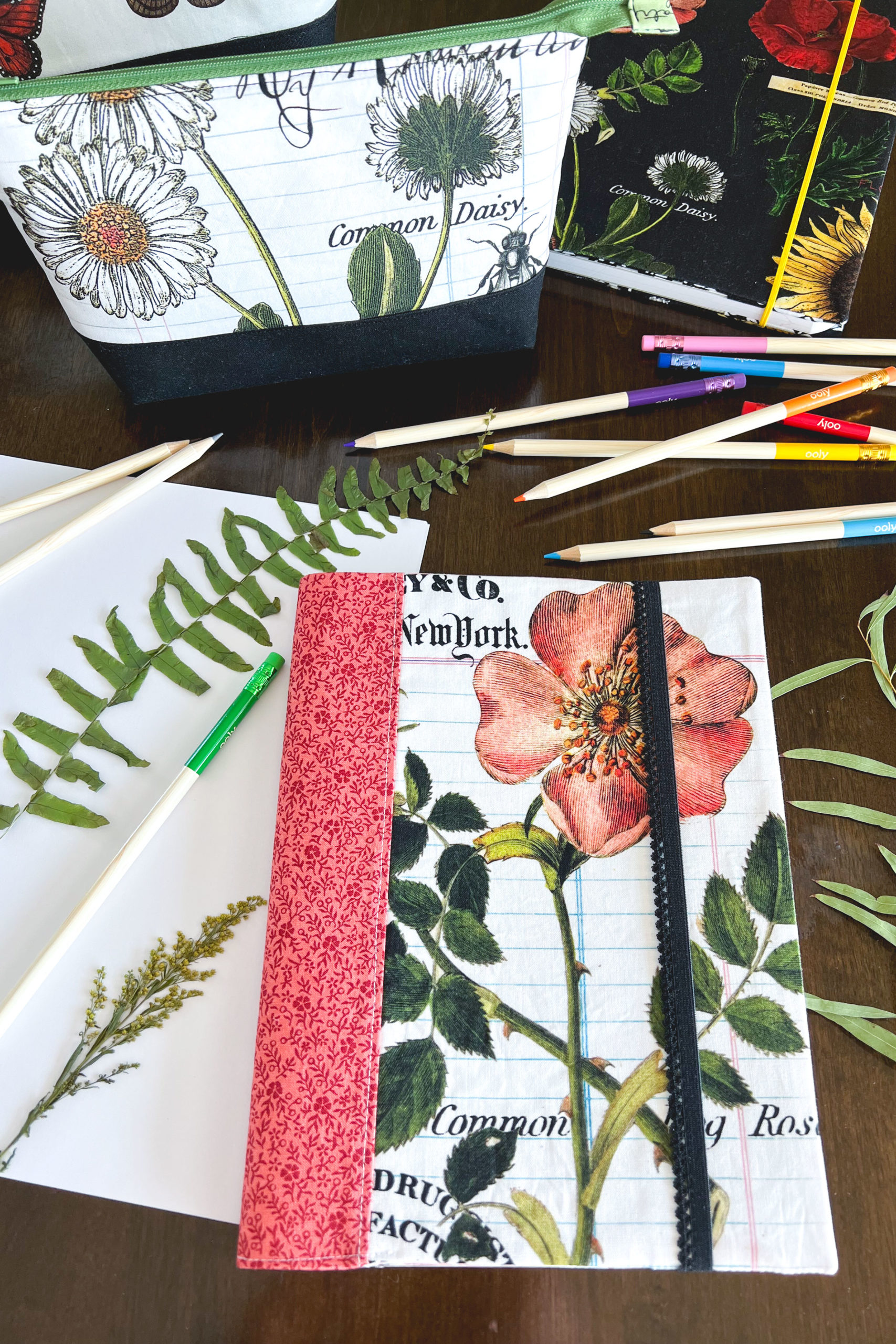 Collect memories of hikes and nature walks, start a sketch book or just make a beautiful cover for your composition notebook for lists and notes. I have a couple of tutorials for making fabric composition notebook covers on my blog. The one I used for this cover is my Color Block Fabric Notebook cover. I left off the pen holder so I could feature more of the gorgeous floral fabric. This Composition Notebook Planner cover features a pen holder on the front and a built-in zipper pocket on the back.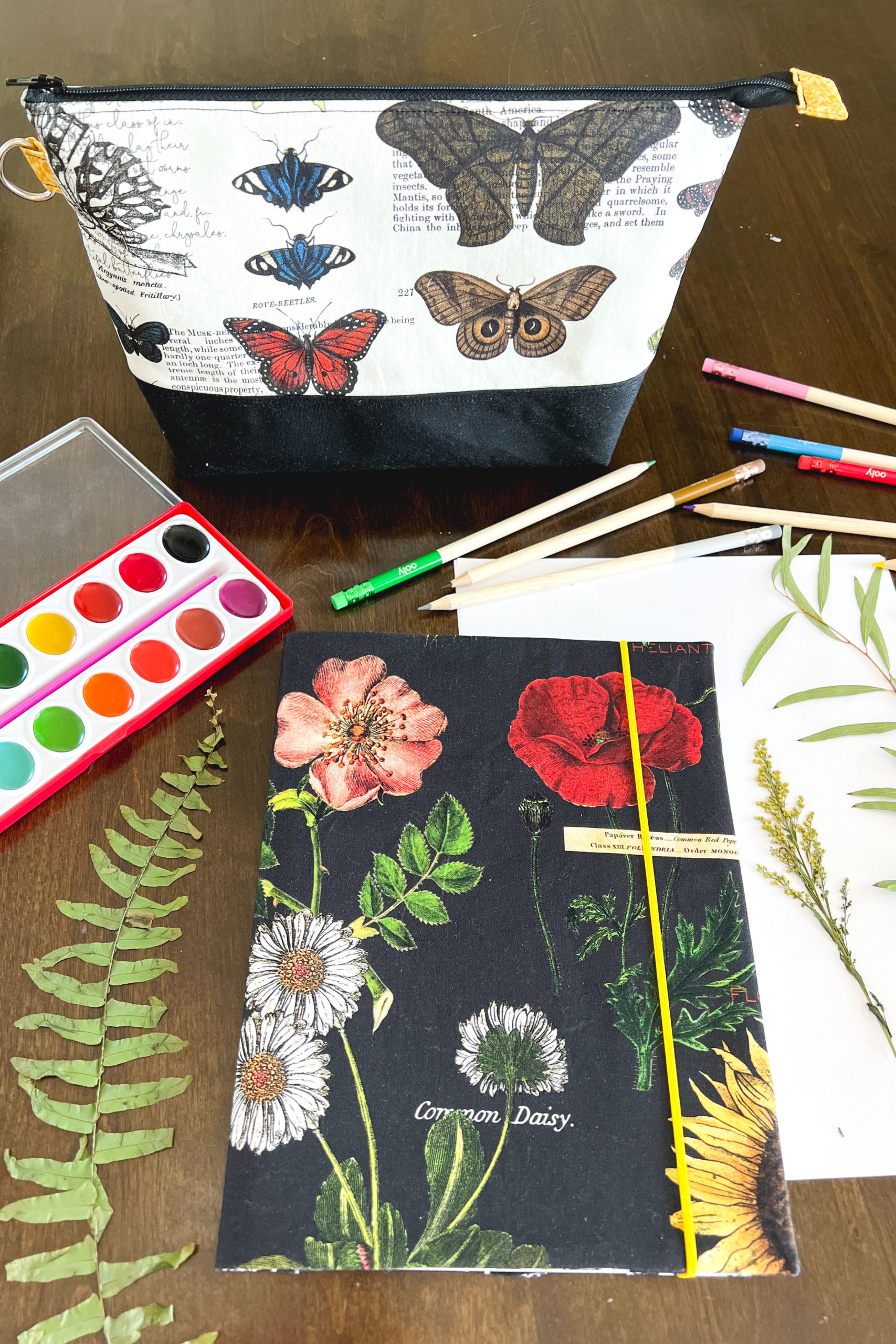 To make this notebook cover I just cut two pieces of fabric to 16″ (w) X 10 1/2″ (h) for the cover and lining, two 5″ (w) X 10 1/2″ (h) pieces for the sleeves and one piece of medium weight fusible interfacing to 15 1/2″ X 10″. Follow the assembly instructions for the color block notebook cover. Super fast and easy.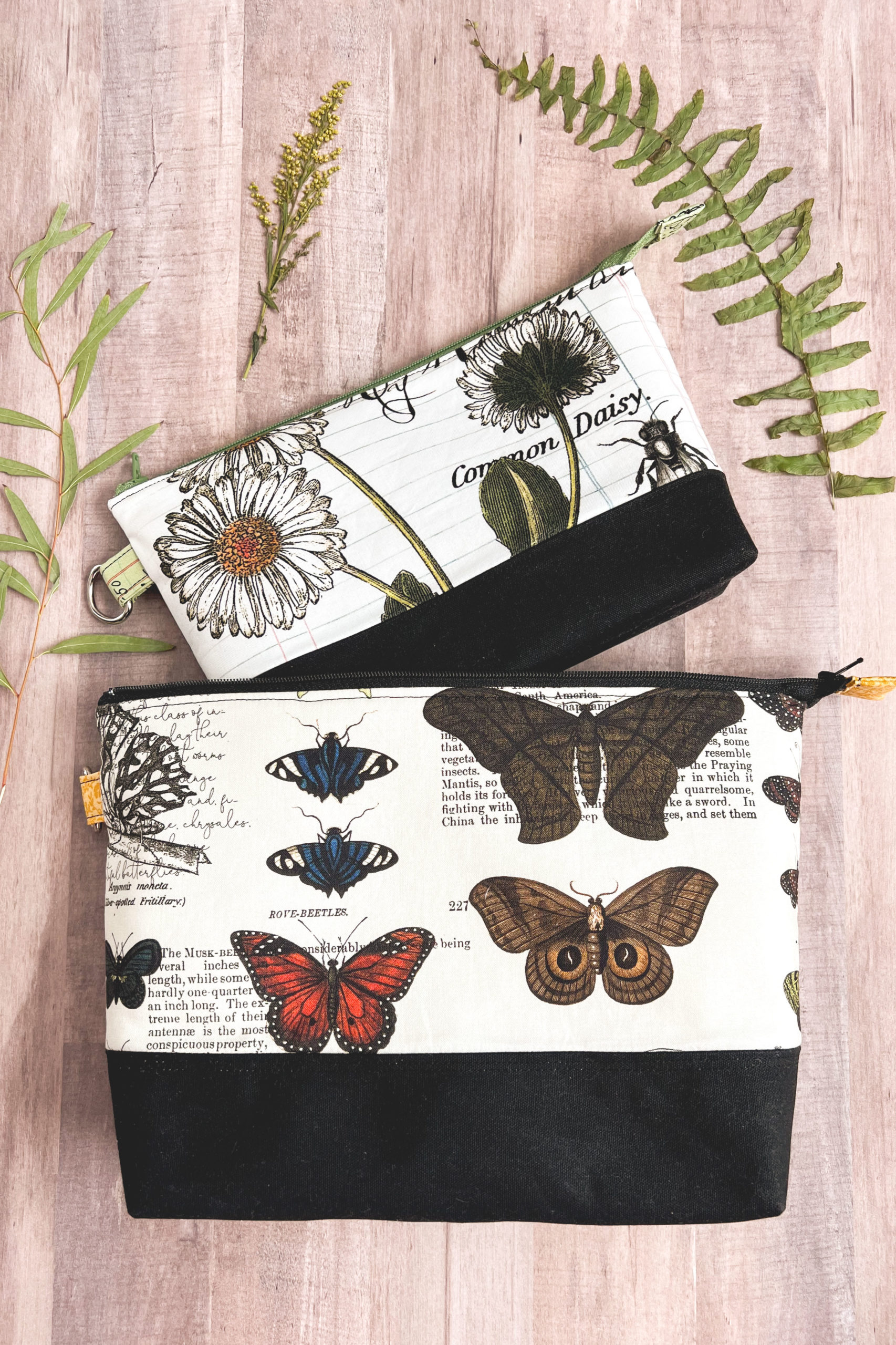 To complete my Nature Journal Set- I decided to make a set of zipper pouches. The Toiletry and Make-up size pouches from my Nesting Travel Pouch pattern make great choices for holding art supplies. I used waxed canvas for the bottom of the pouches to add stability and to set off the beautiful feature prints from the Art Journal line.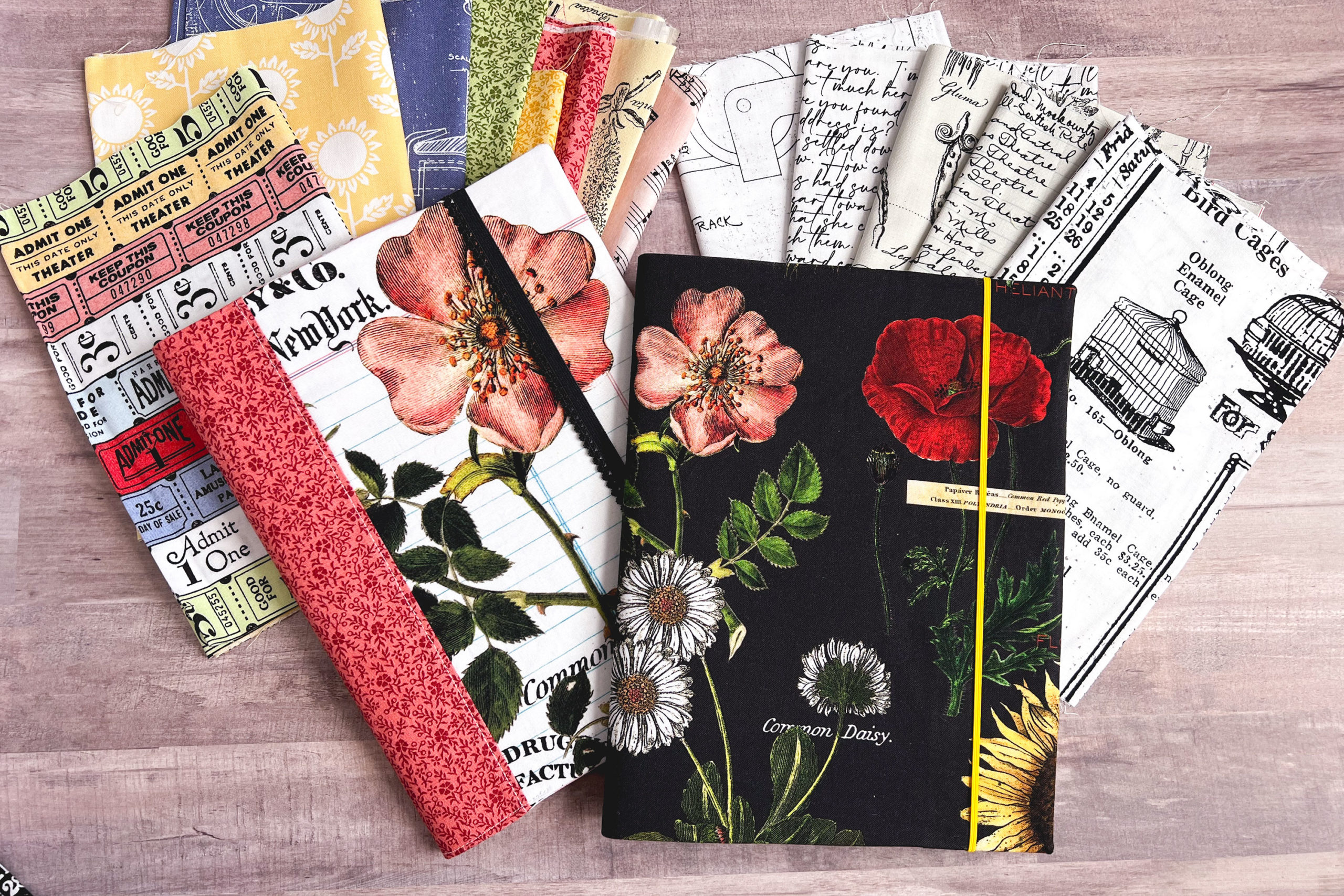 Not only does Art Journal have stunning feature fabrics, the blender prints are full of color and texture. They would make a delightful addition to any stash. I especially love the low volume prints with line drawings, text and graphics. They would make such a fabulous background for any quilt.
For more projects and sewing fun, I would love to have you follow me on Instagram @AmeroonieDesigns. Happy Sewing Friends! Amy