Lori Holt's Autumn Love Sew Along continues today with the adorable Wagon Block! This fun block brings to mind memories of visits to the pumpkin patch on crisp fall afternoons, hauling around our finds in a little red wagon.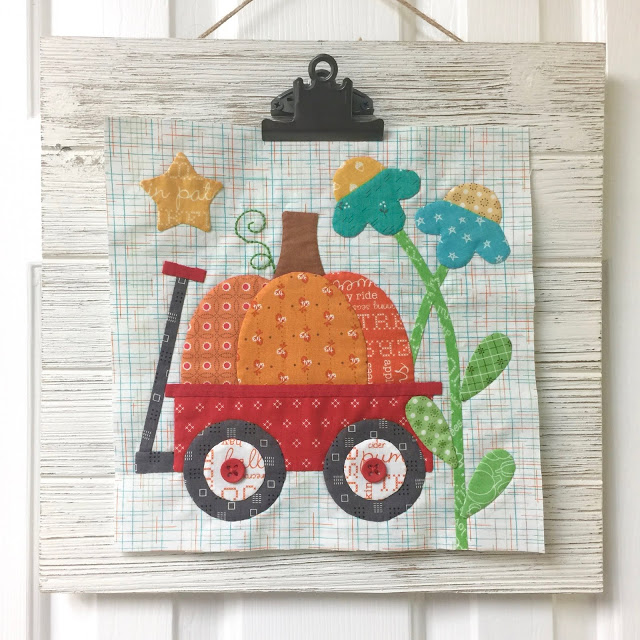 Lori has devised a fabulous system for keeping track of the fabrics used in each block. She uses craft paper tags to sort swatches of fabric, with the color and skew written at the top. Have you ever had just a small piece of fabric and realized you need more of that specific print? With no selvage edge indicating the name and skew number, finding the exact print can often feel like looking for a needle in a haystack. Lori has solved this problem for you! Each week, in her blog post, Lori will have these swatches for you to refer back to, so you can spend less time fabric hunting and more time quilting!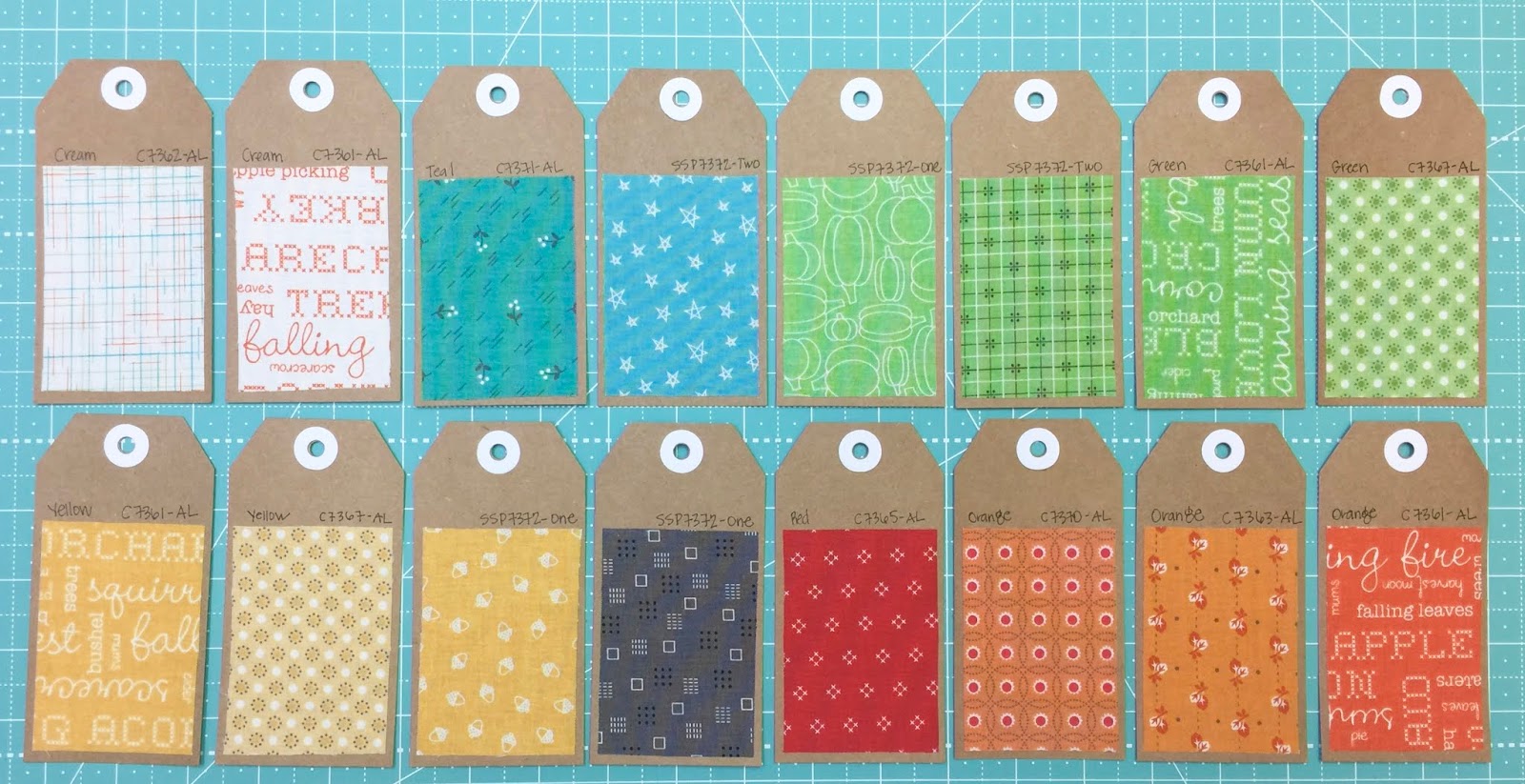 Hop on over to Lori's BLOG for the complete Wagon Block Tutorial and for more information about this fun sew along! Bee sure to also follow Lori on Instagram @beelori1.
Happy Quilting!