Digitally printed fabric panels are so interesting to work with. The beauty and detail in these panels is pure eye candy, and the unique creative possibilities are so much fun to think about. Riley Blake Designs' Back in the Saddle collection of horse-themed panels are all stunning in their beauty, but this particular panel immediately caught my eye. Can you guess why?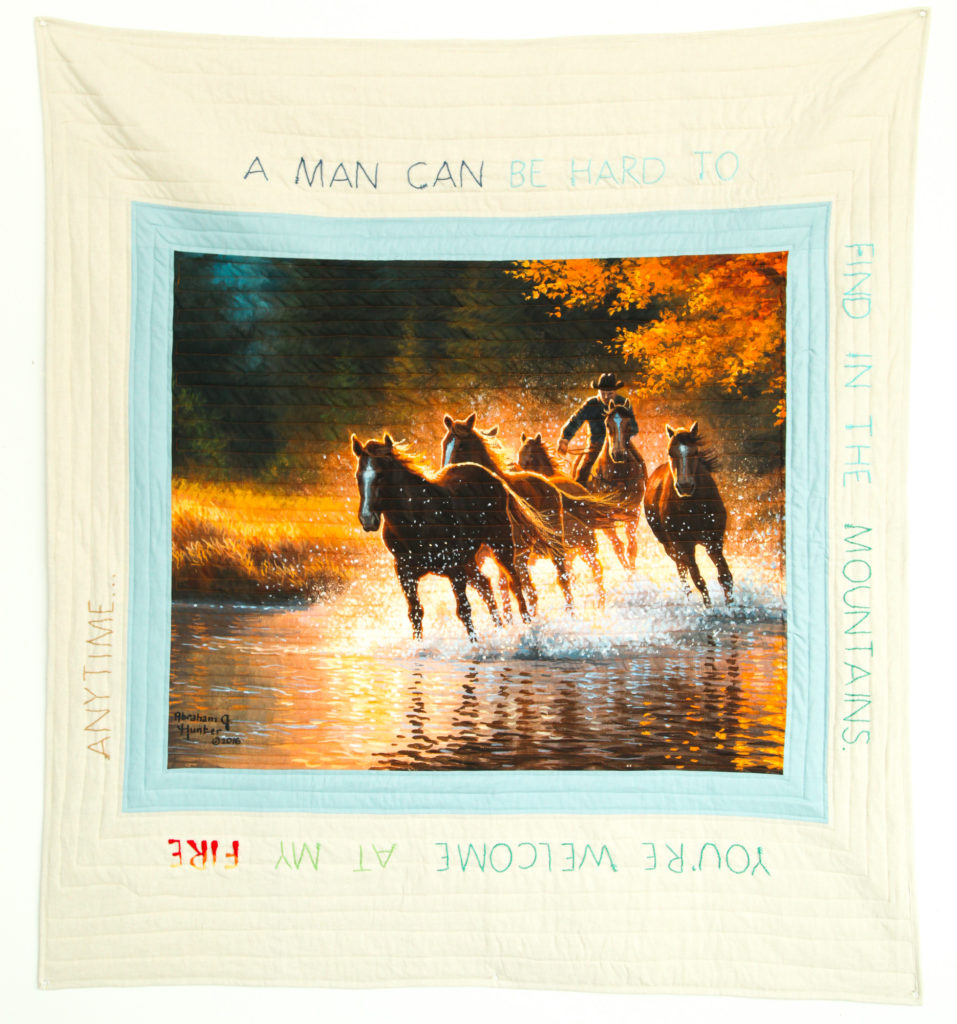 As a teenager in the 80's The Man From Snowy River became an instant favorite among my peers, and it was always a top choice for Friday night get-togethers. When planning this project, I knew right away I wanted to make a simple quilt that could feature my favorite Man From Snowy River quote, so that's exactly what I did!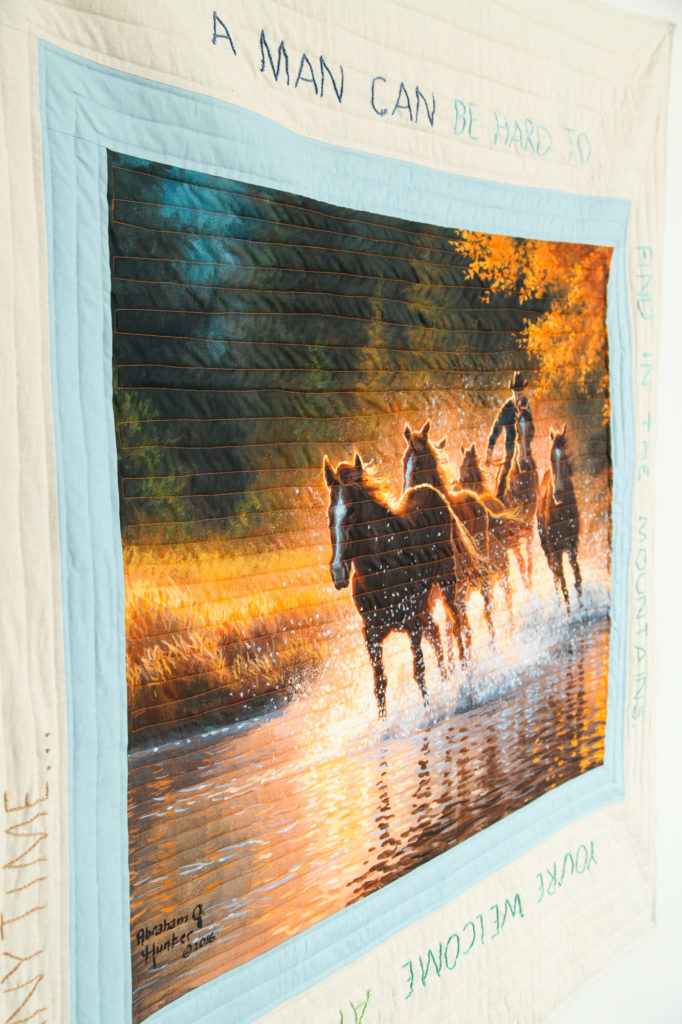 To make this throw size quilt, you'll need: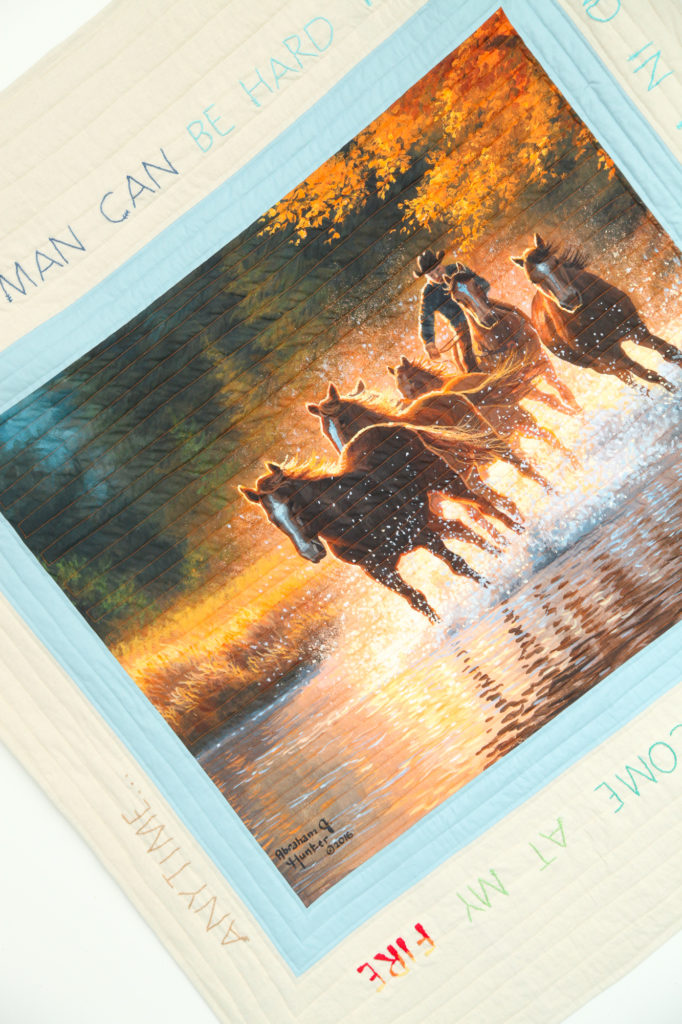 Note: all seams are 1/4″
Trim the excess edges from the fabric panel.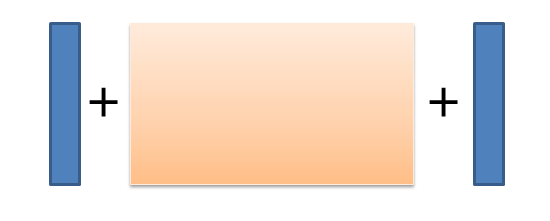 Sew a Dream blue strip of fabric to each side of the panel. Press seams. Trim so edges are even with the top and bottom of the panel.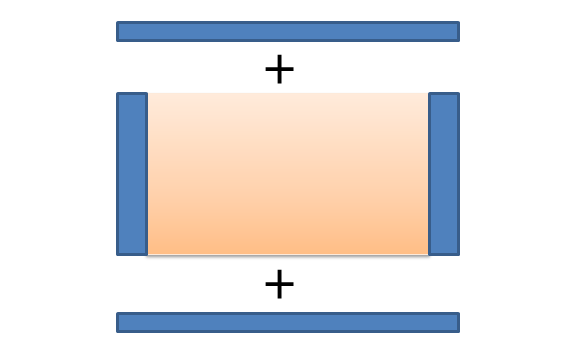 Sew a Dream blue strip of fabric to the top and bottom of the panel. Press seams and trim ends.
Repeat the same steps by sewing a strip of the 6″ wide Linen fabric to each side of the panel. Press & Trim.
For the top and bottom, you'll need to cut the 3rd strip of 12 1/2″ linen in half and sew one of the halves to each of the two remaining 12 1/2″ wide strips. Now sew each of these long strips to the top and bottom of the panel. Press & trim.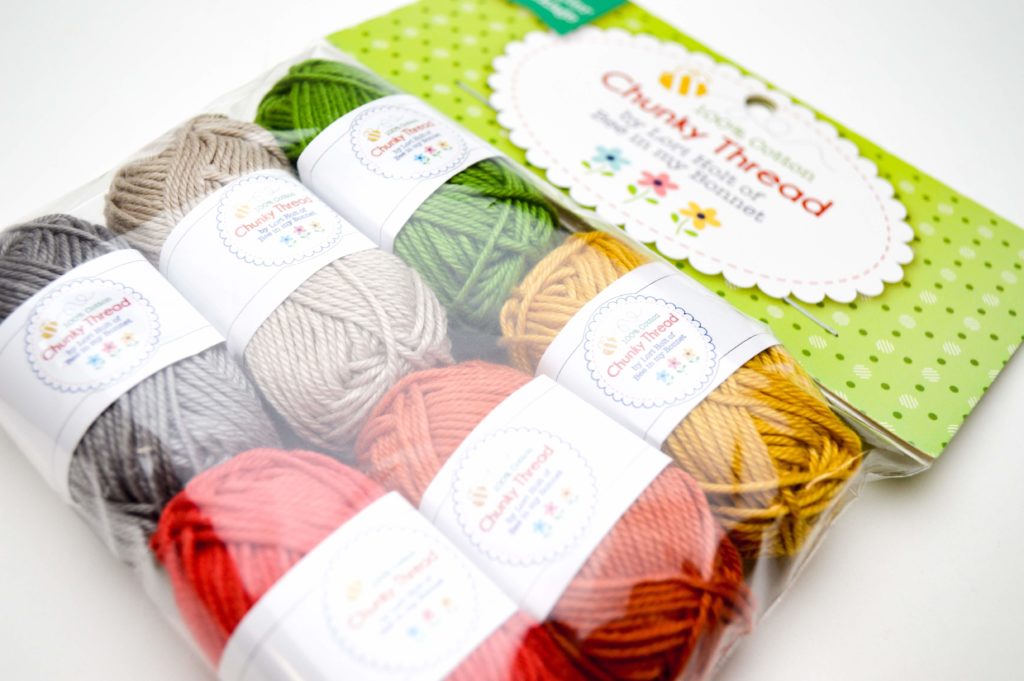 Your basic quilt top is now finished! I used an assortment of Lori Holt Chunky Thread to embroider my favorite quote around the Linen border. The quote reads: "A man is hard to find in the mountains. You're welcome at my fire anytime" – Jim Craig.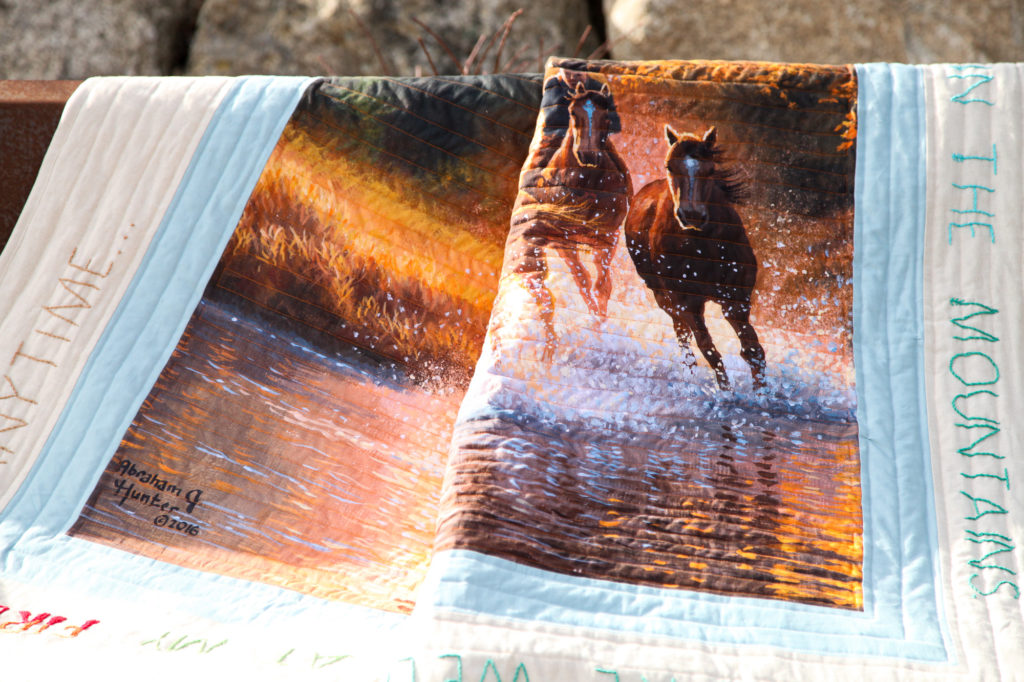 I found some simple lettering online, which I printed and then enlarged a bit on my printer. I used a fabric pen and my light box (or you could use a window) to trace the letters onto the fabric.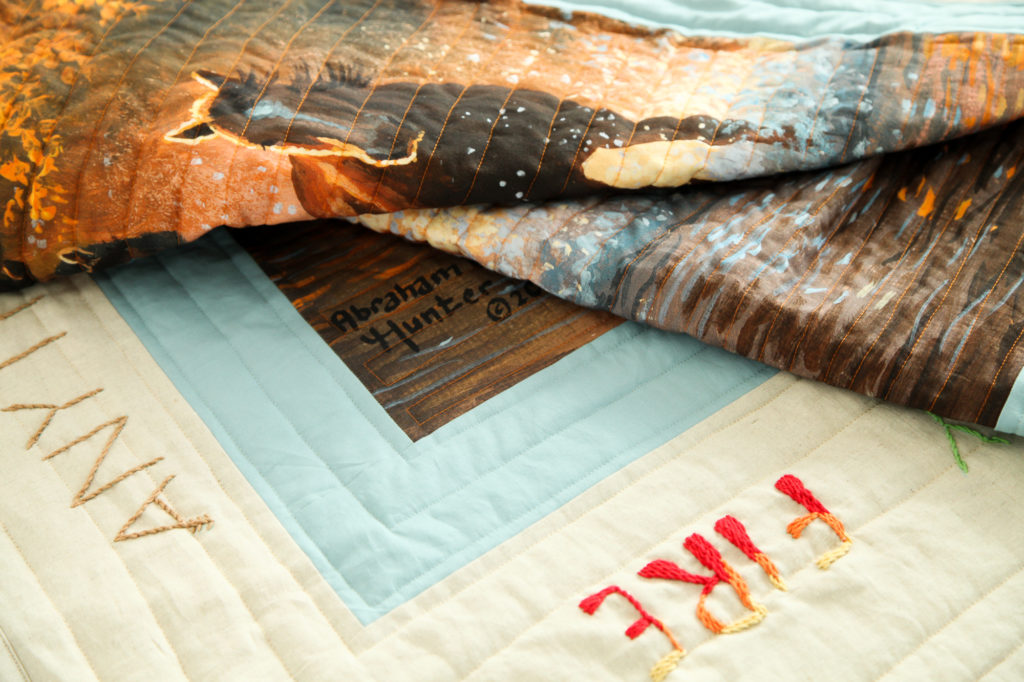 I embroidered all of the letters using a basic Stem Stitch. You can find plenty of great tutorials online for this simple stitch. I used the same stem stitch on the word "fire" but made it thicker by adding multiple rows.
After your quilt top is finished, make your quilt sandwich (quilt back + batting + quilt top) and baste. When working with Linen, I like to use a spray basting because the Linen has a bit more movement to it than quilting cotton and the spray basting helps hold it securely in place.
You'll notice I quilted right over the embroidery. Don't let this scare you. It is hardly noticeable and doesn't affect the embroidery stitches at all.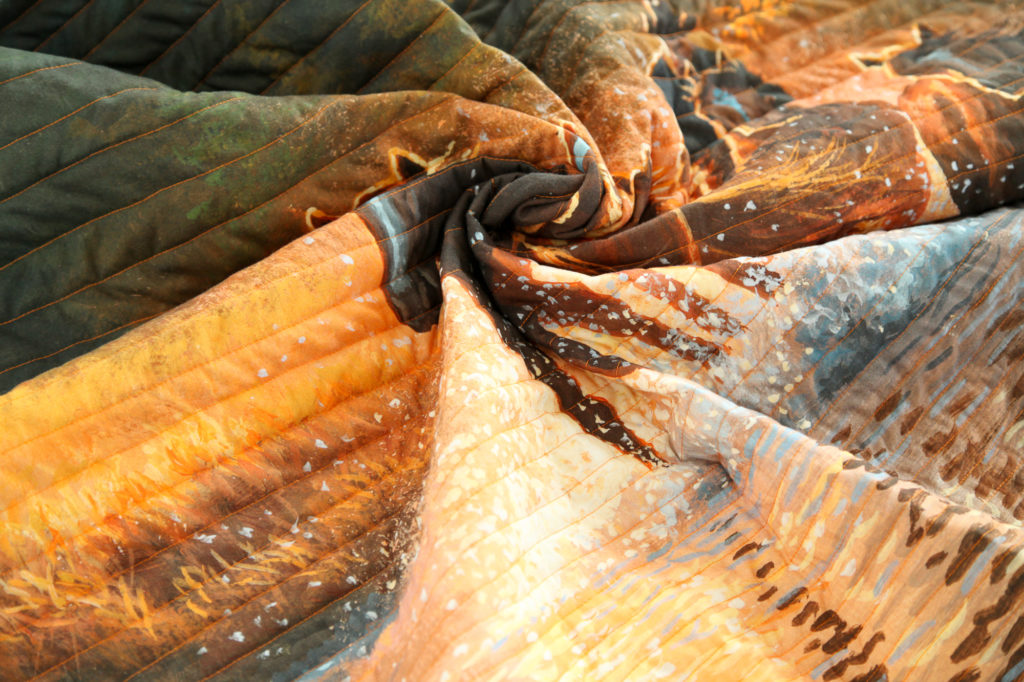 I used an orange thread on the panel with my go-to straight line quilting. For my home machine, I gravitate toward straight line quilting more than anything else.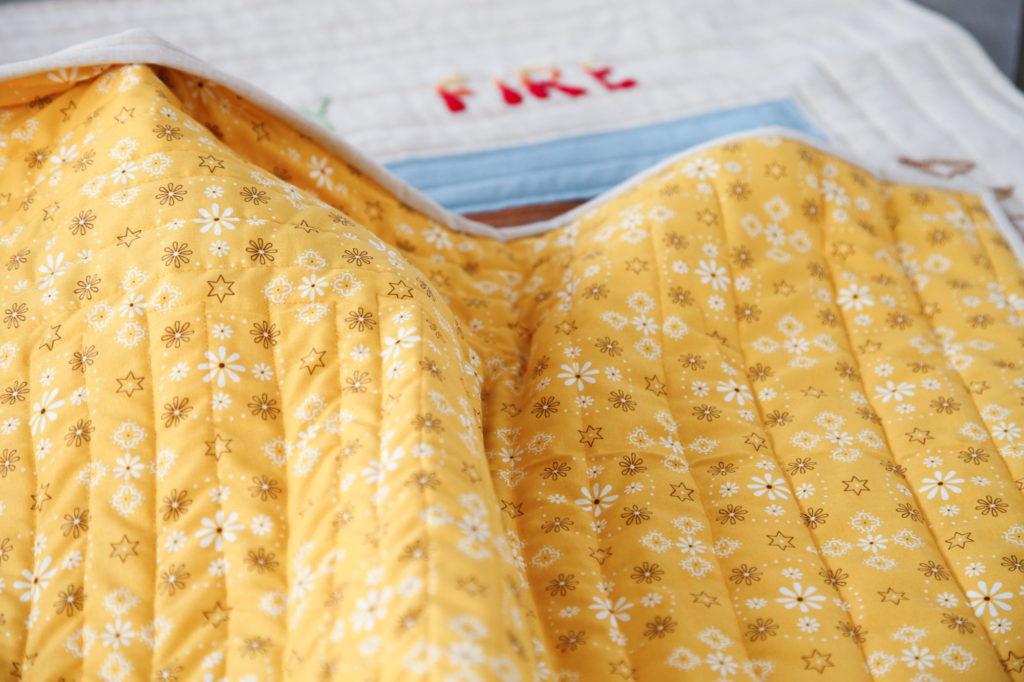 I love the Honey Bandana Bee Backing for the quilt back. It is a wide back fabric which made it easy as pie!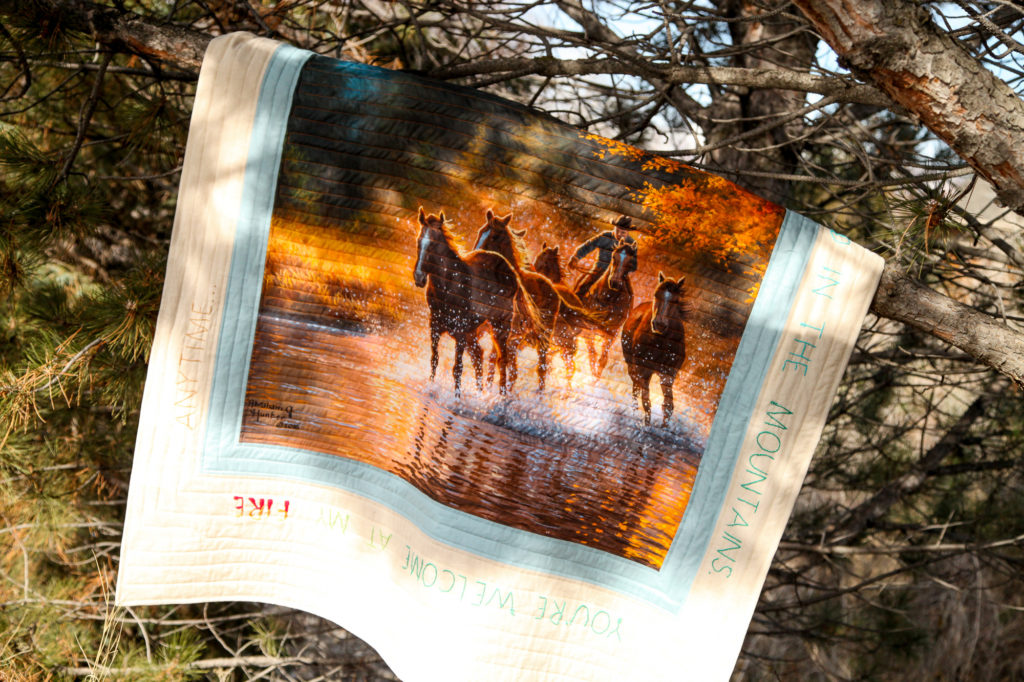 Aren't those colors brilliant? Snowy River lovers out there, whip up your own Snowy River quilt and take it out for a horseback ride and picnic, or better yet, dust off your Snowy River VHS tapes and curl up with this cozy quilt for a relaxing Friday night movie marathon!
Back in the Saddle fabric panels are available now at your favorite local and online quilt shops. Pick up yours today and share your makes with us on Instagram using #rileyblakedesigns #iloverileyblake #fabricismyfun, and be sure to tag us @rileyblakedesigns.
Happy Quilting!