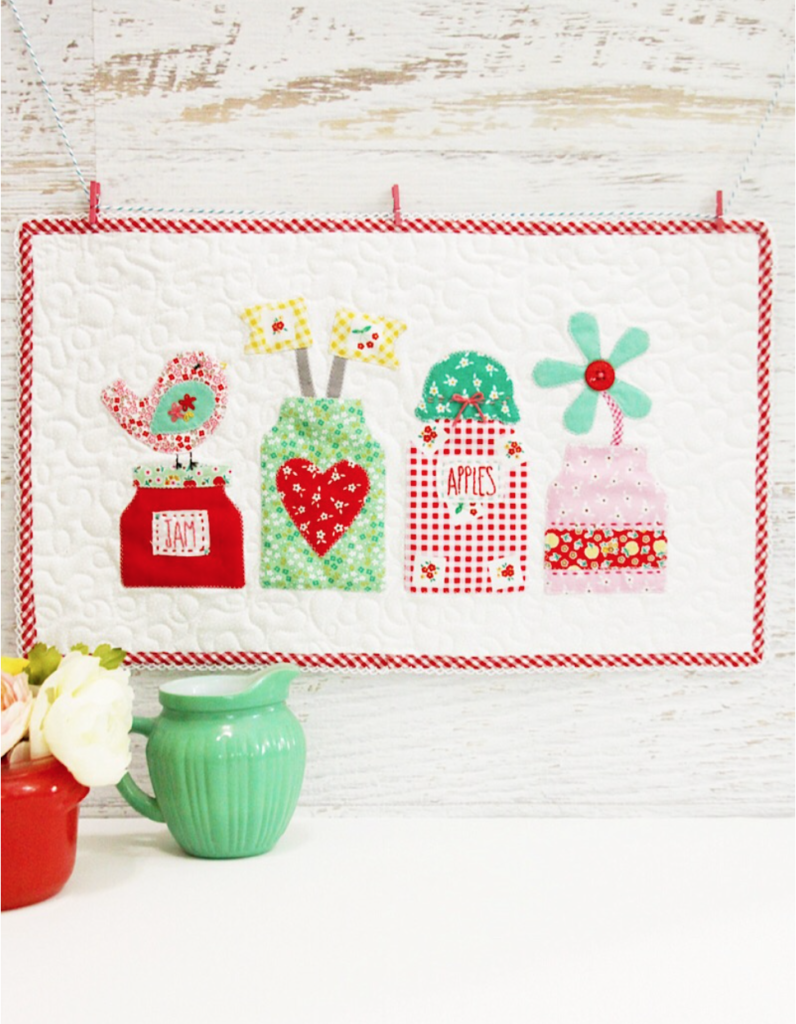 Have you been following along with Lori Holt's Bee Happy Sew Along? We're having a Bee Happy Block Party featuring little projects taken straight from the Bee Happy Sew Along!
Today we're excited to feature Bev, from Flamingo Toes, who used the Mason Jar Sew Along Tutorial to make this adorable mini quilt with Elea Lutz' Apple Farm fabric collection. Adorable!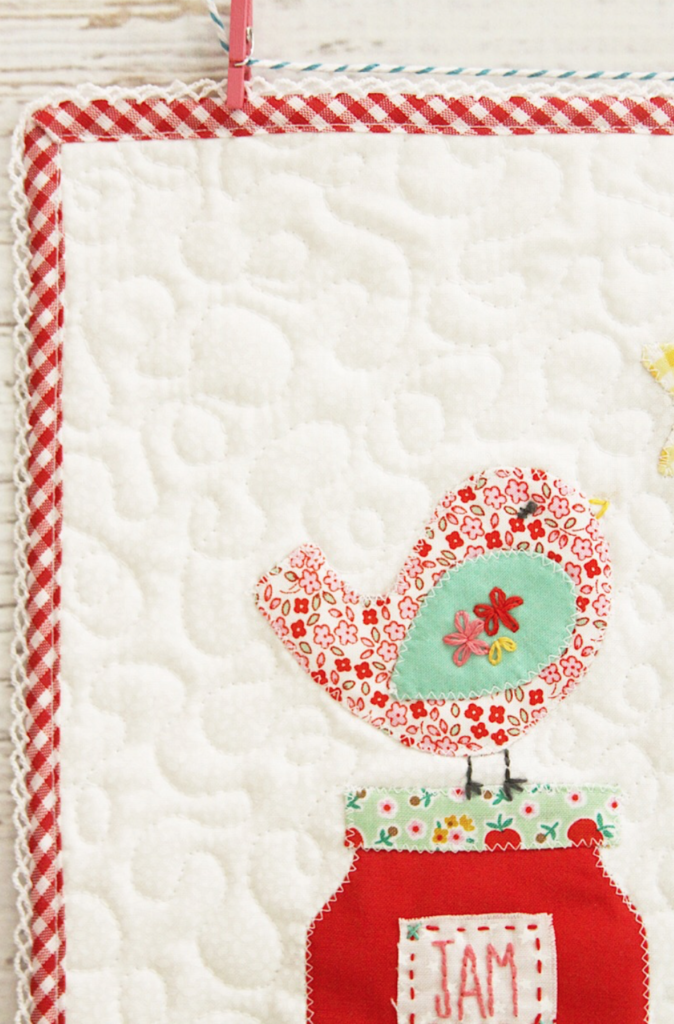 We LOVE the sweet embroidery detail here! Click HERE to hop on over to Flamingo Toes for more photos and details about this cute mini.
You can follow Bev on Instagram @flamingotoes.
And be sure to follow Bee Happy designer, Lori Holt, on Instagram @beelori1.
Click HERE for complete details about the Bee Happy Sew Along.