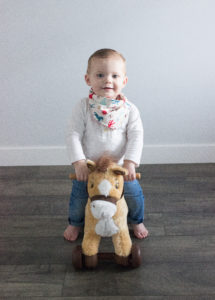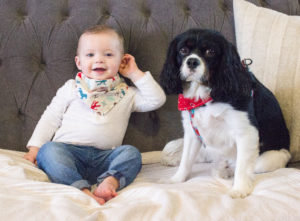 Here at Riley Blake Designs we love easy sewing projects that hit two birds with one stone. Today we will show you how to make a baby bib that doubles as a cute bandana for your fur baby! This project is simple, a perfect DIY for even the most novice sewist!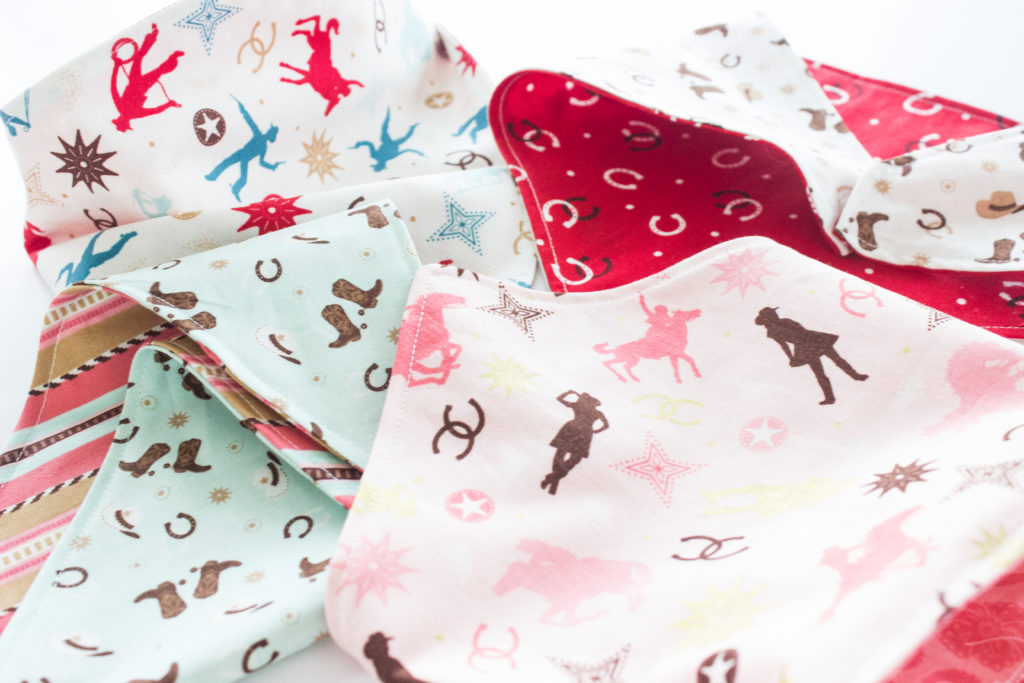 We made our bibs using Samantha Walker's latest line "Boots & Spurs". This collection is perfect for your little cowboy or cowgirl. With bold reds, blues, and the prettiest shades of pink, you can't go wrong with a Boots & Spurs bundle in your stash!
MATERIALS :
Fabric of your choice (two pieces, 1/3 yard cuts)
Ruler
Rotary Cutter
Small Scissors
Cutting Mat
Straight Pins
Iron
Matching Thread
Sewing Machine
Velcro
Marker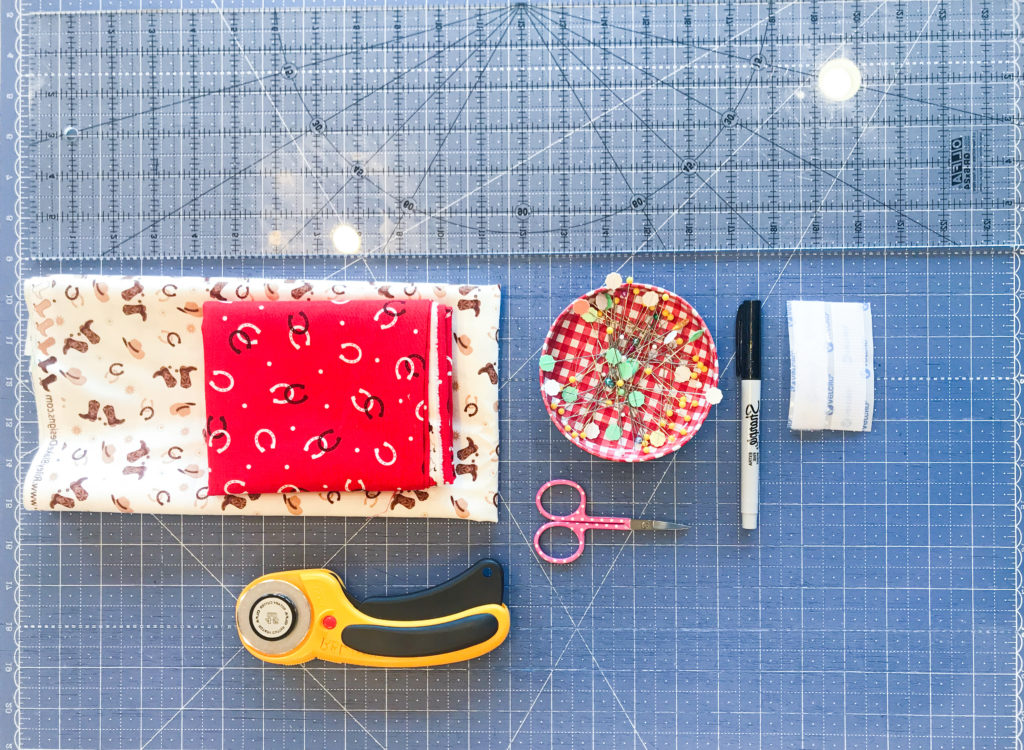 (Not shown: Iron, Sewing Machine, Thread)
Step 1: Cut and Iron your fabric
Lay both pieces of fabric on the cutting mat. Start by following the cutting guide shown below on your fabric to cut out the two triangles (front and back) of your bib.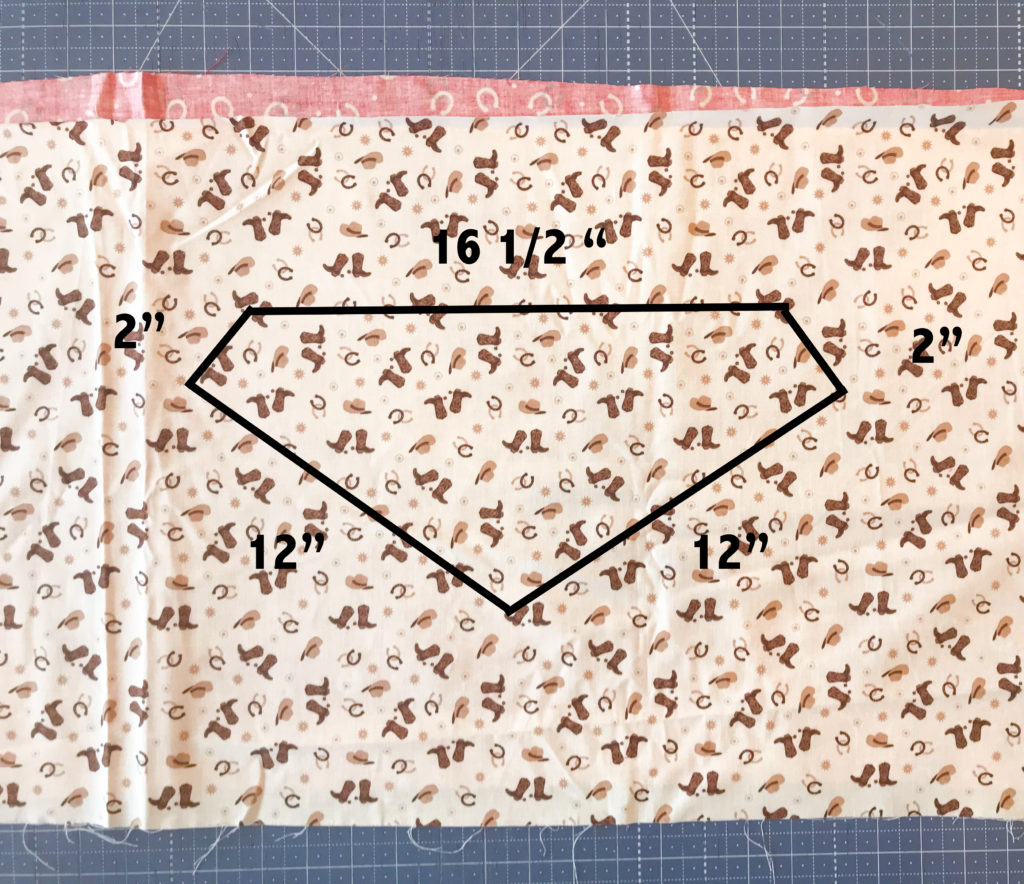 Press out any wrinkles with your iron.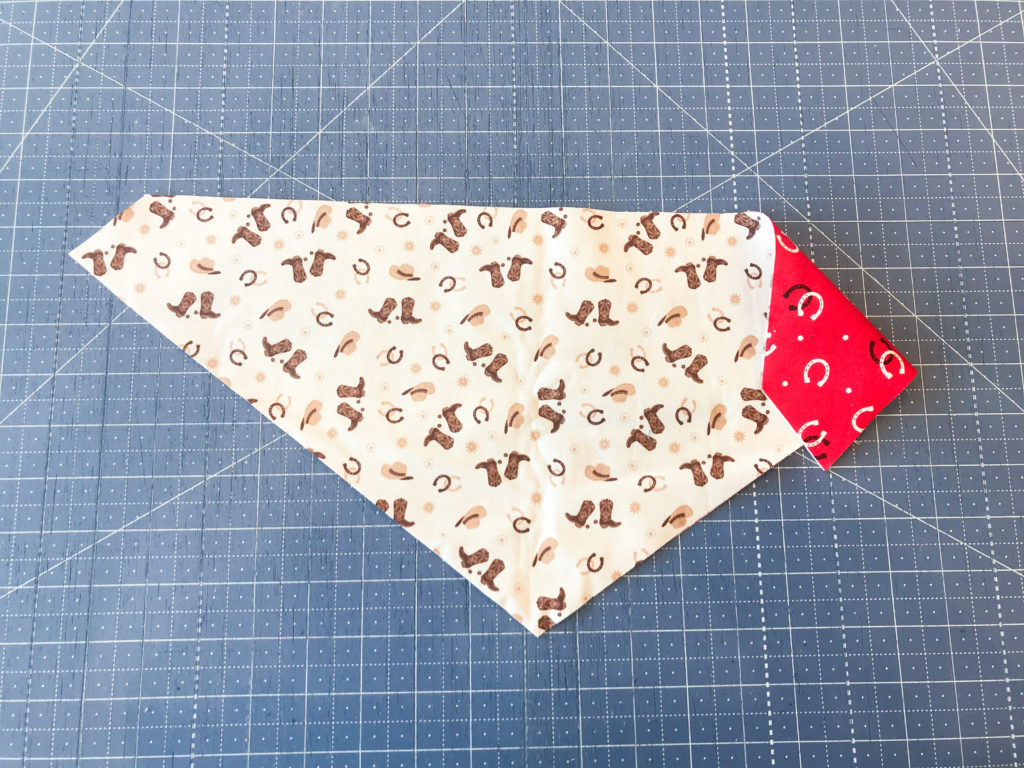 Step 2: Pin
Lay the two triangles RIGHT sides together and align the edges. Straight pin along the edges leaving about a 2" gap on one side. Use your marker to put two small lines where the gap is.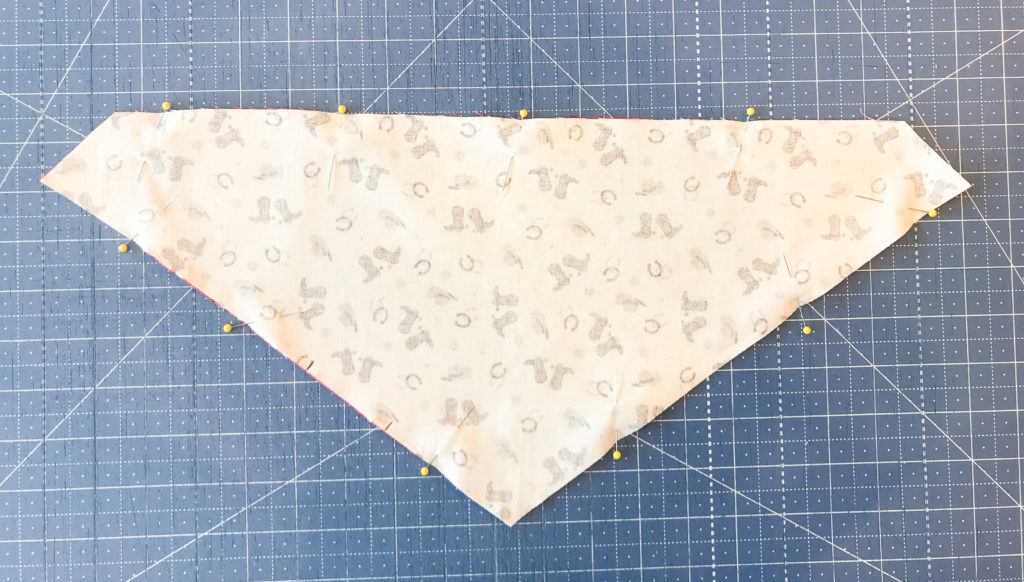 Step 3: Sew
Sew along the edges using a 1/4" seam allowance. When you get to your gap, lift your needle to the other marker line and continue sewing, leaving the gap un-sewn.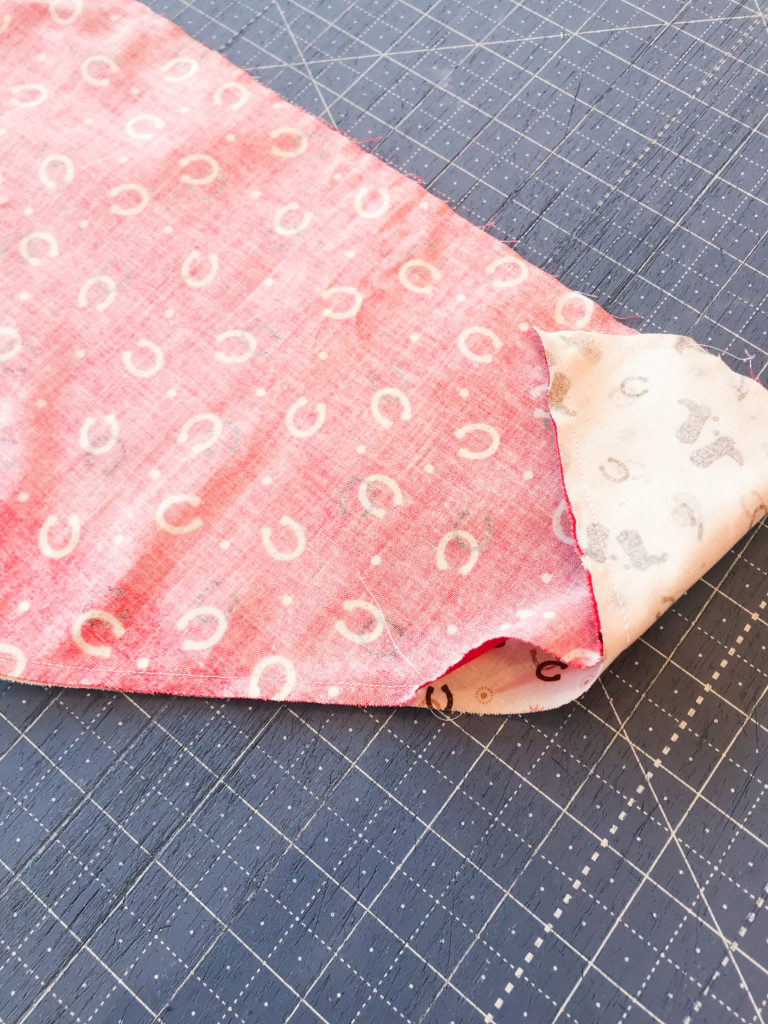 Step 4: Trim
Take your scissors and trim the points off all the corners of the bib. Then make small, straight cuts around the corners as shown below. This will help make sure your seams are nice and straight.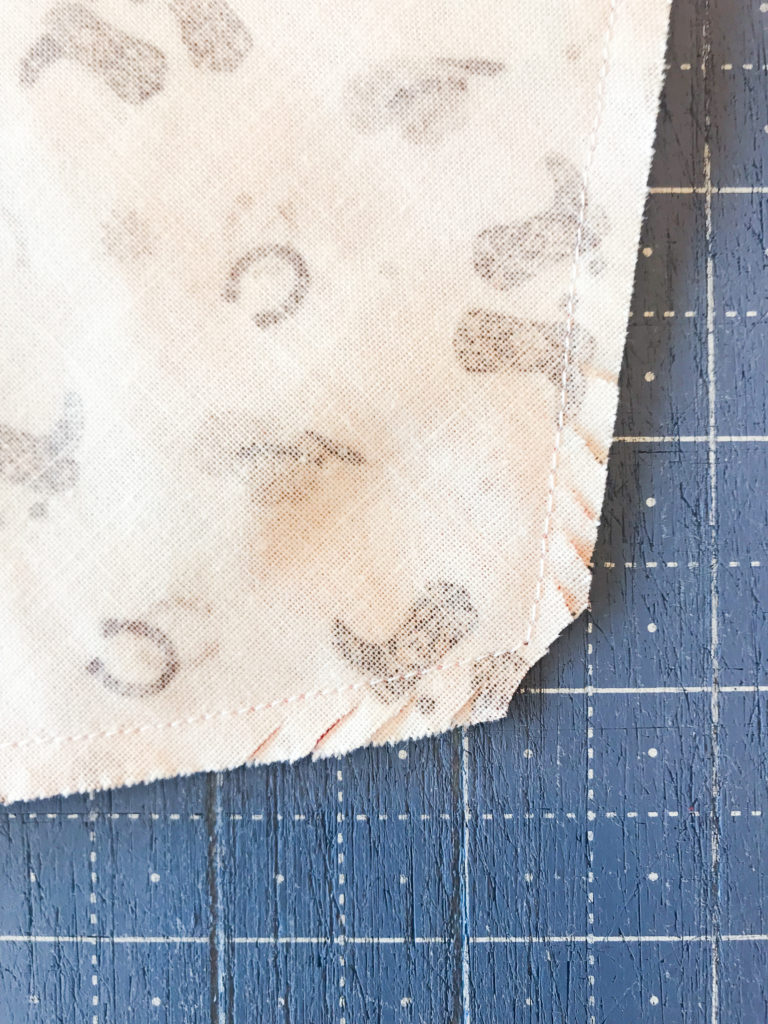 Step 5: Turn
Now you're going to turn your bib right side out through the open gap. Do this gently so as not to rip your stitching.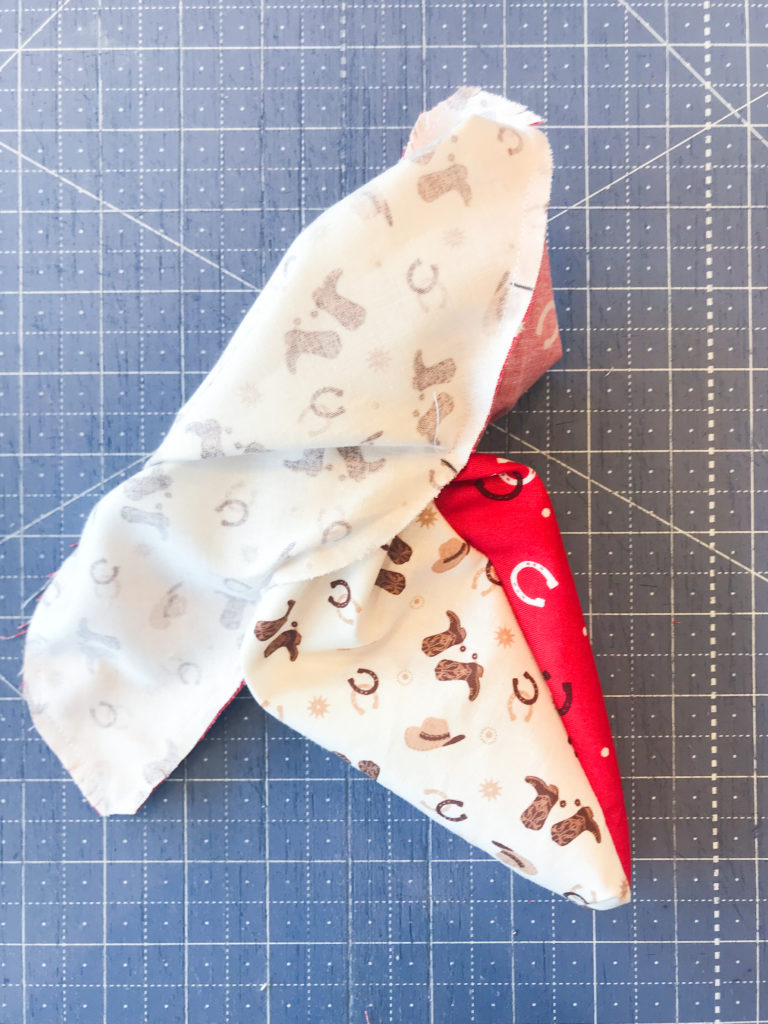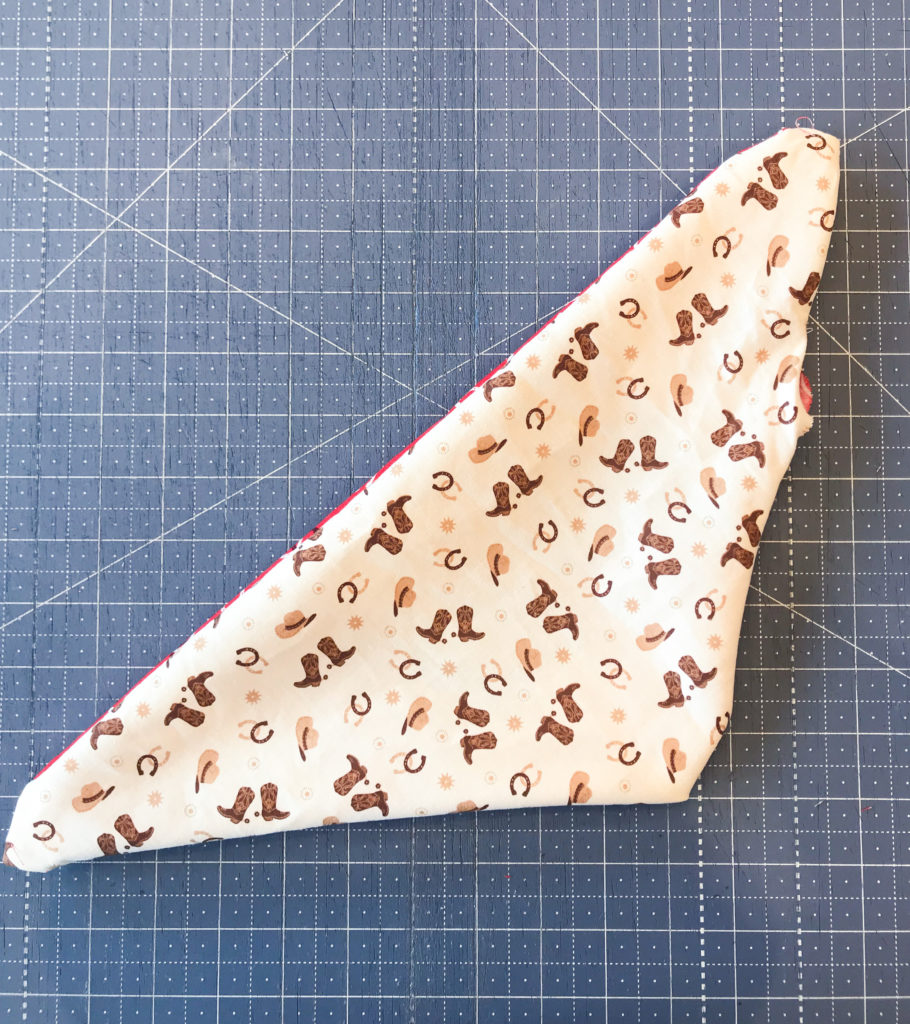 Iron the edges of your gap pocket toward the inside so it lines up with the rest of the bib edge.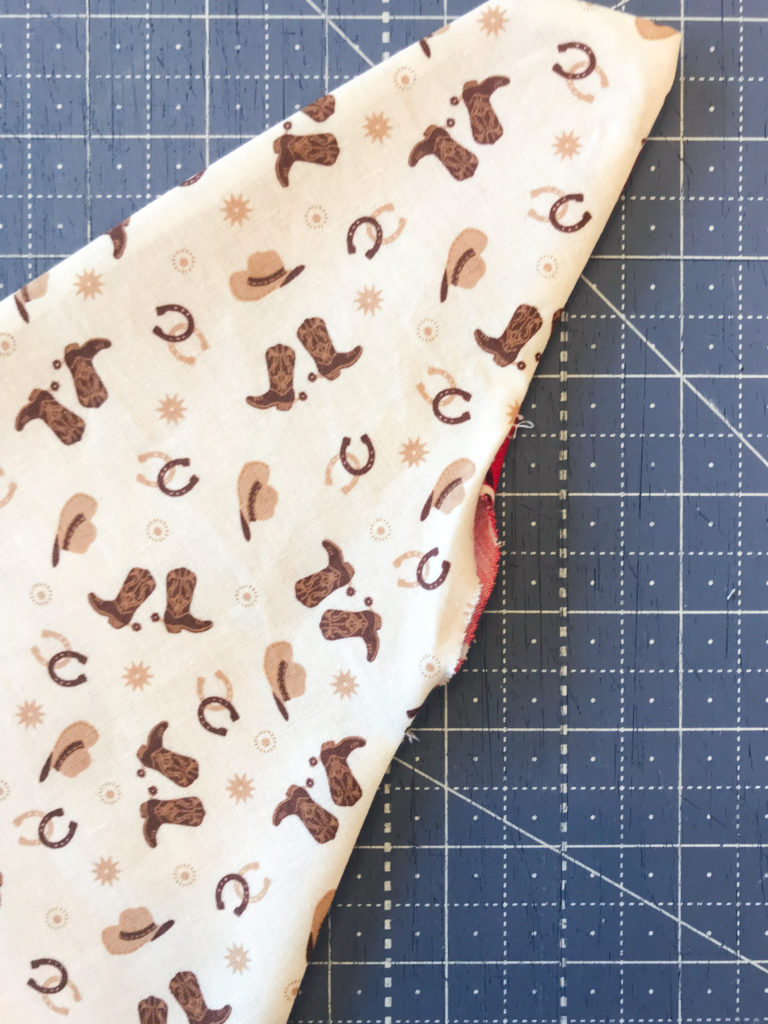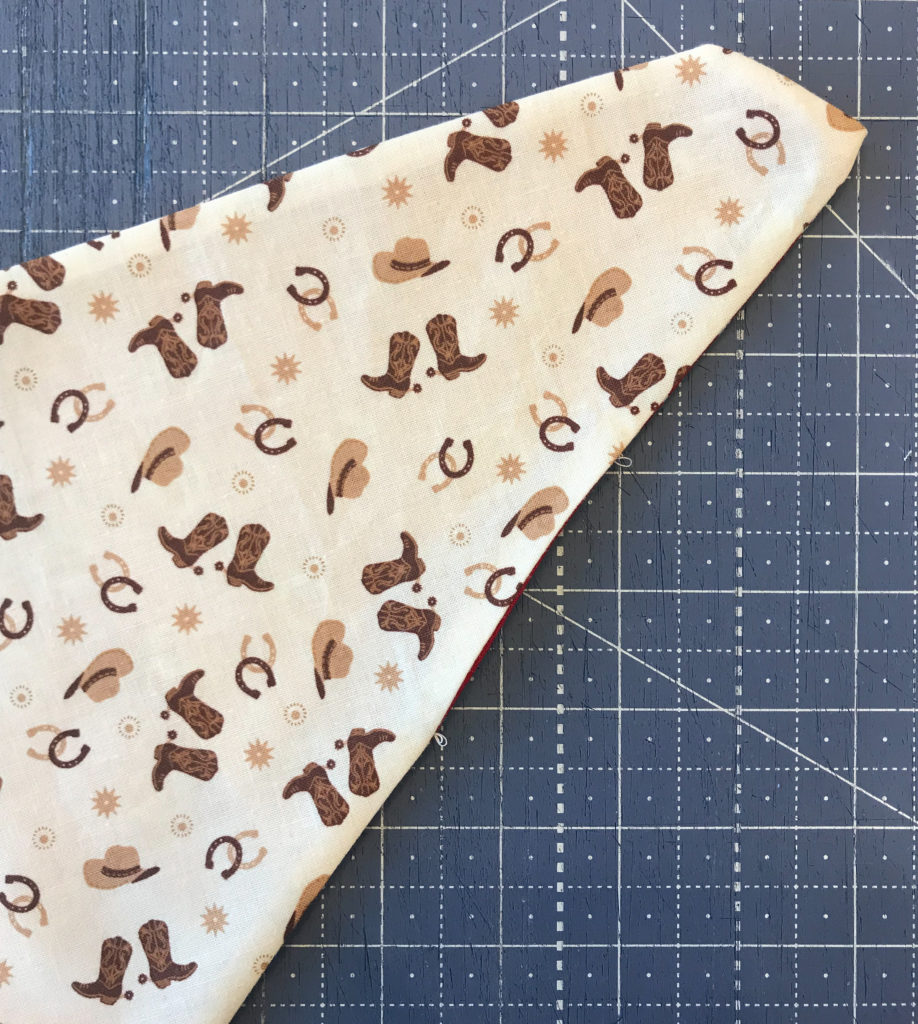 Step 6: Topstitch
Take it back over to your machine and topstitch around the whole bib with a 1/4" seam allowance. Press all the seams with your iron.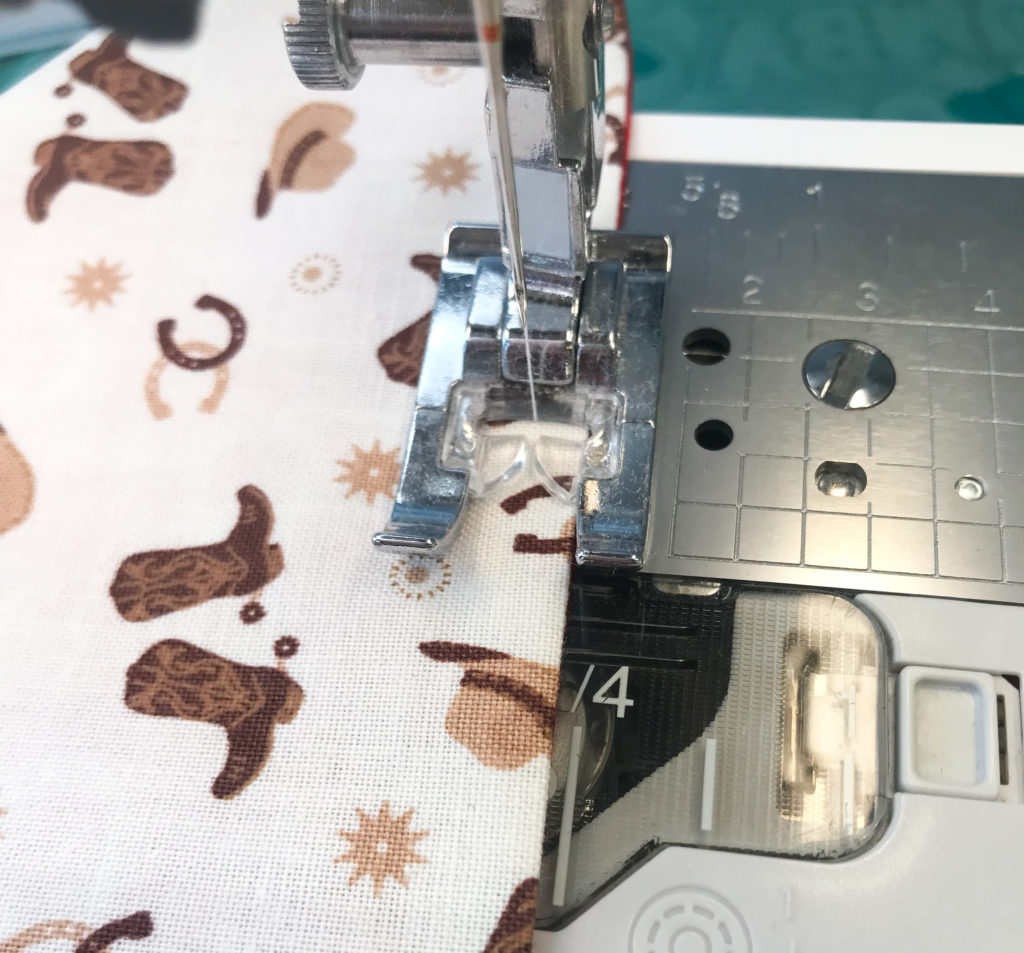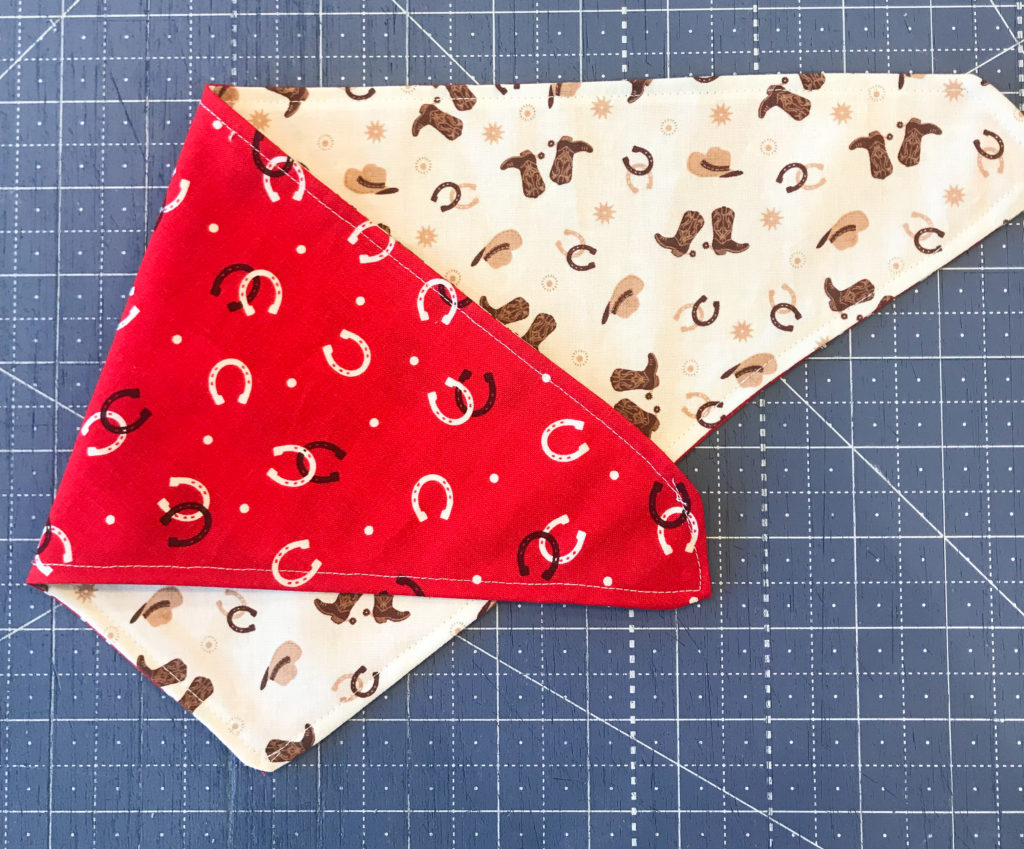 Step 7: Velcro
Here you can choose how you want to attach your velcro. We recommend sew-on however, feel free to use stick or glue-on velcro for this project. Attach your velcro to the edges at whatever length you prefer and there you have it! You have a bib for your baby and a bandana for your fur baby!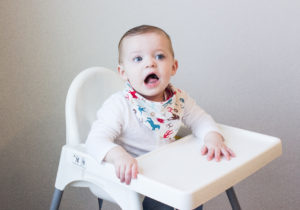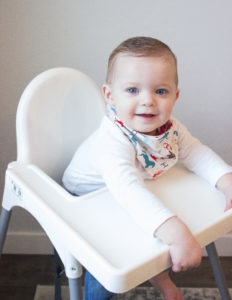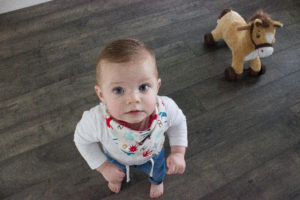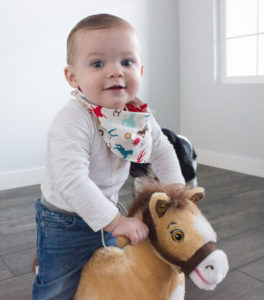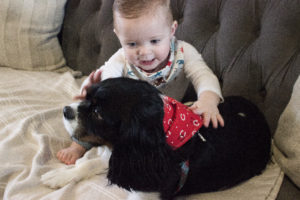 Thanks for sewing with us!