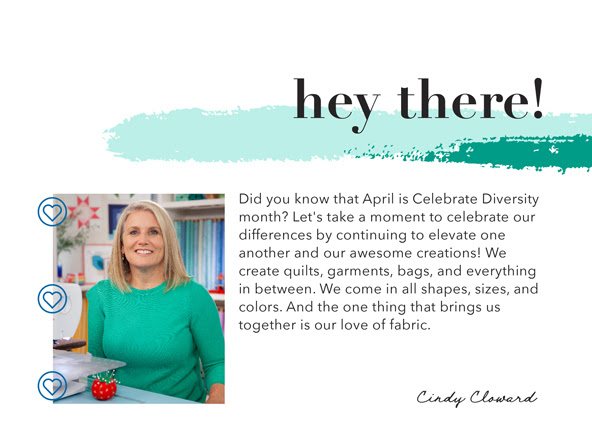 This month is Celebrate Diversity Month! We are all different in many ways, but that's what makes us, us! The world would be so boring if we were all the same. This month (and every month) is a time to lift one another up. To celebrate, we are sharing a free block pattern and two different but fabulous Confetti Cottons bundles to create with.
The first Confetti Cottons bundle features gorgeous tones that represent just a sampling of the people that form our diverse and beautiful sewing community. Want to recreate this bundle? The colors we used are: Sand Dollar, Putty, Wheat, Nutmeg, Cinnamon, Teddy Bear, Brownie, & Charcoal.
We love the way these colors look all together in this heart block!
Our second Confetti Cottons bundle features bright, happy colors that celebrate inclusion and diversity. It's a friendly reminder to kind to one another. This bundle features Rose, Riley Red, Riley Orange, Lemon Zest, Scuba, Emerald City, Royal, and Riley Purple.
Both bundles look darling in our free Heart of a Woman quilt block! You can make multiple blocks and bring them together for a bag, table runner, wall hanging, or even a full quilt! Find the free pattern below and click to download your own copy.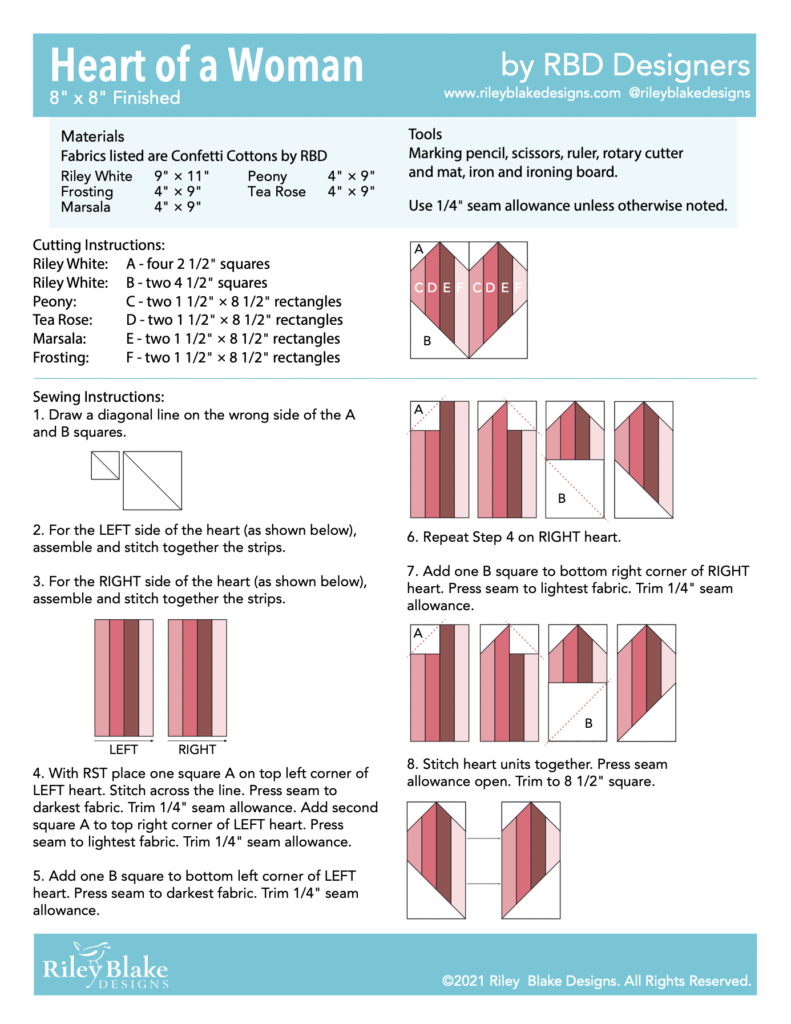 Thanks for joining us today and for being part of this amazing, kind, & diverse community of makers❤️