Hello! It's Stephanie from Sissy Belle Sews, and today I am excited to share a quick and fun quilt I made from the new Christmas Joys collection by Lindsay Wilkes of The Cottage Mama. This collection features Christmas prints in a retro design and comes with lots of fun fabrics, including a panel. My quilt shows off the main panel by placing it front and center and drawing the eye to the block with an Irish Chain design.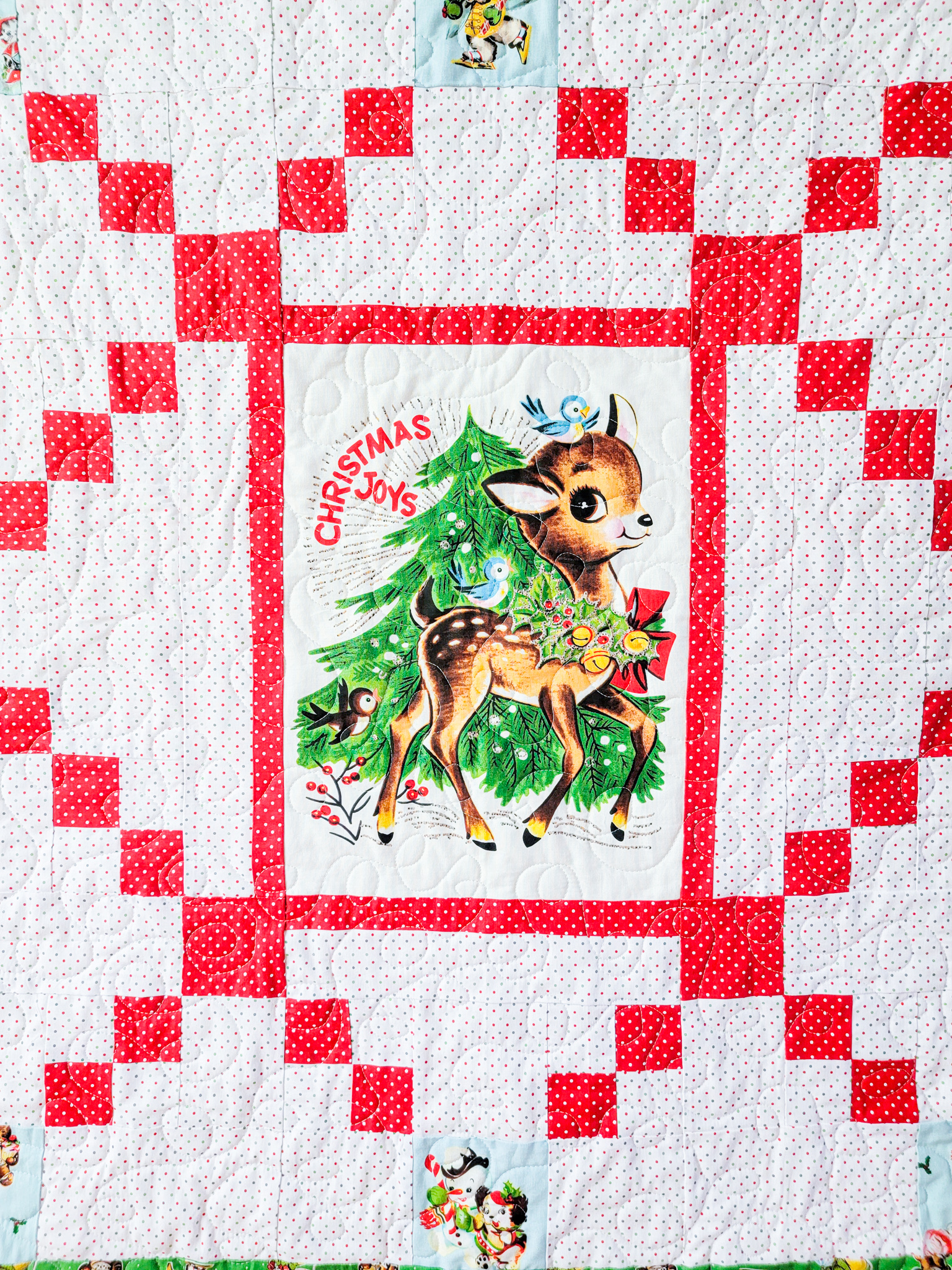 I just loved that little deer with the bluebirds, and I wanted to create a quilt that really showed it off. The red squares in this modified Irish Chain design boldly lead the eye right to the center of the quilt.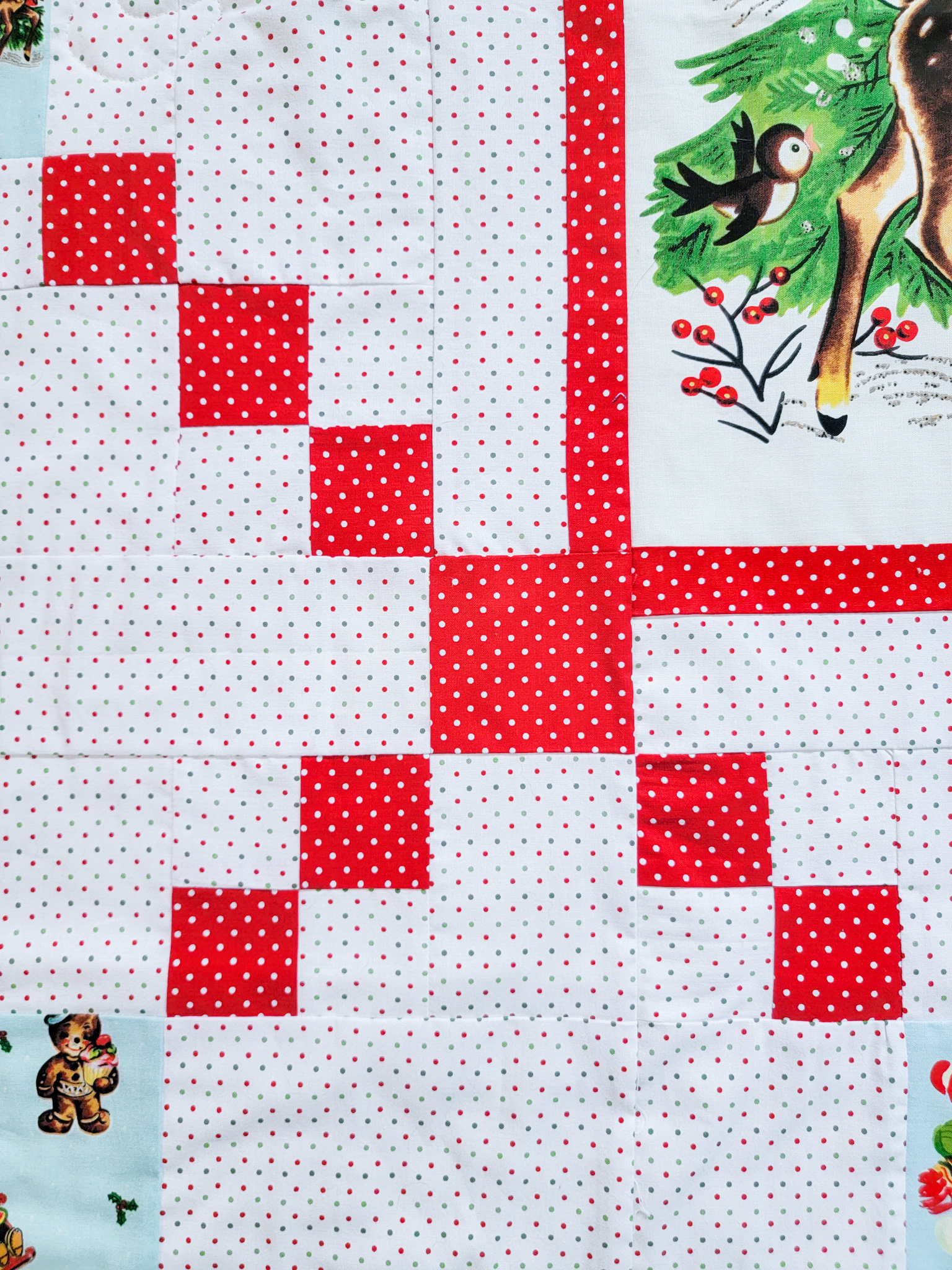 To finish this quick project, I did a little free motion quilting on my home machine. FMQ is something I am still learning. While it's not perfect, I'm happy with how the quilting turned out and how quickly it came together!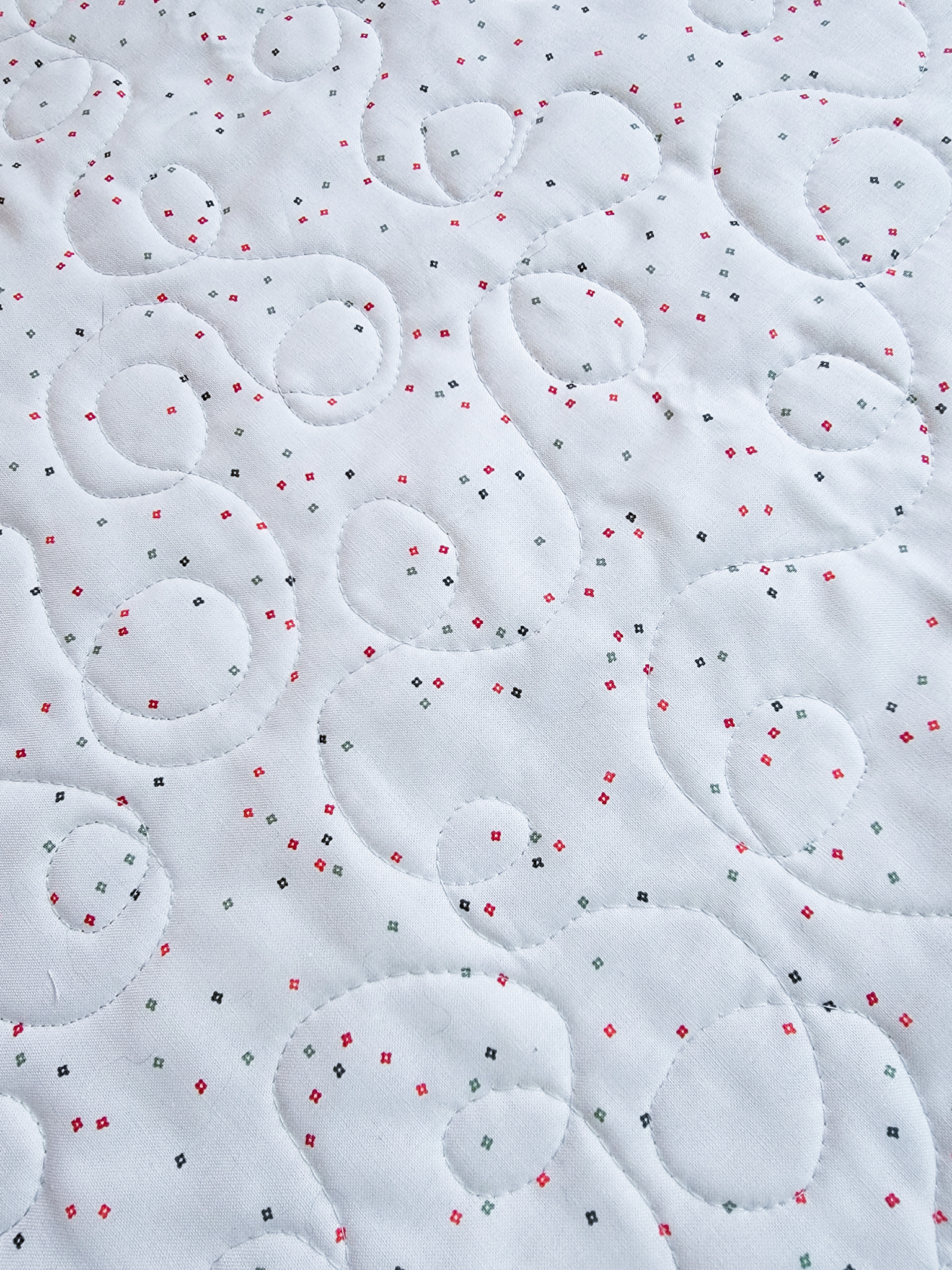 After it was quilted, I used my favorite red and white striped fabric to bind it. I almost always choose a stripe for my binding, and this fabric paired really well with the green border I put around the quilt.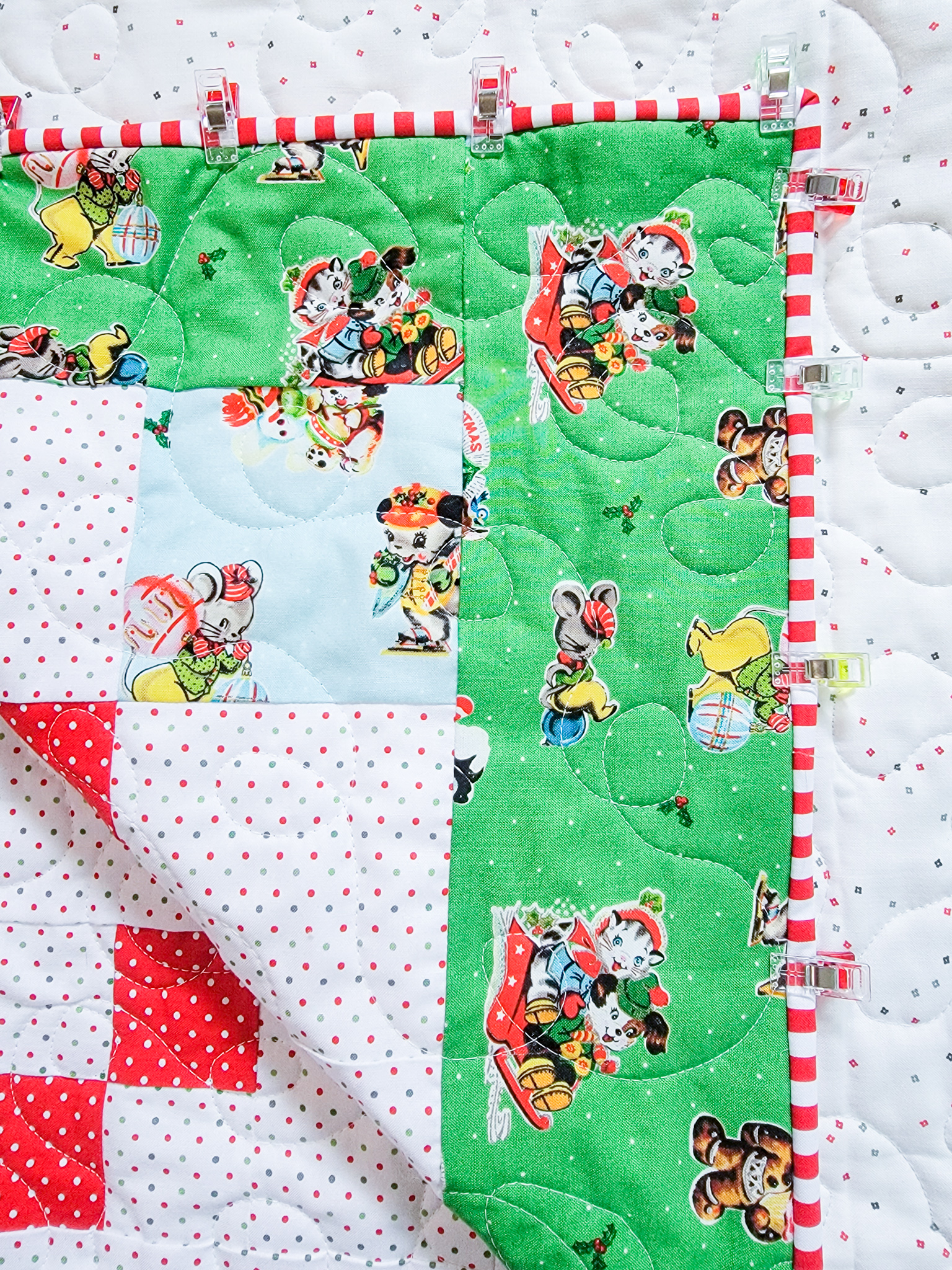 I just love how this sweet little quilt turned out! It almost makes me want to hurry ahead to Christmas. Almost…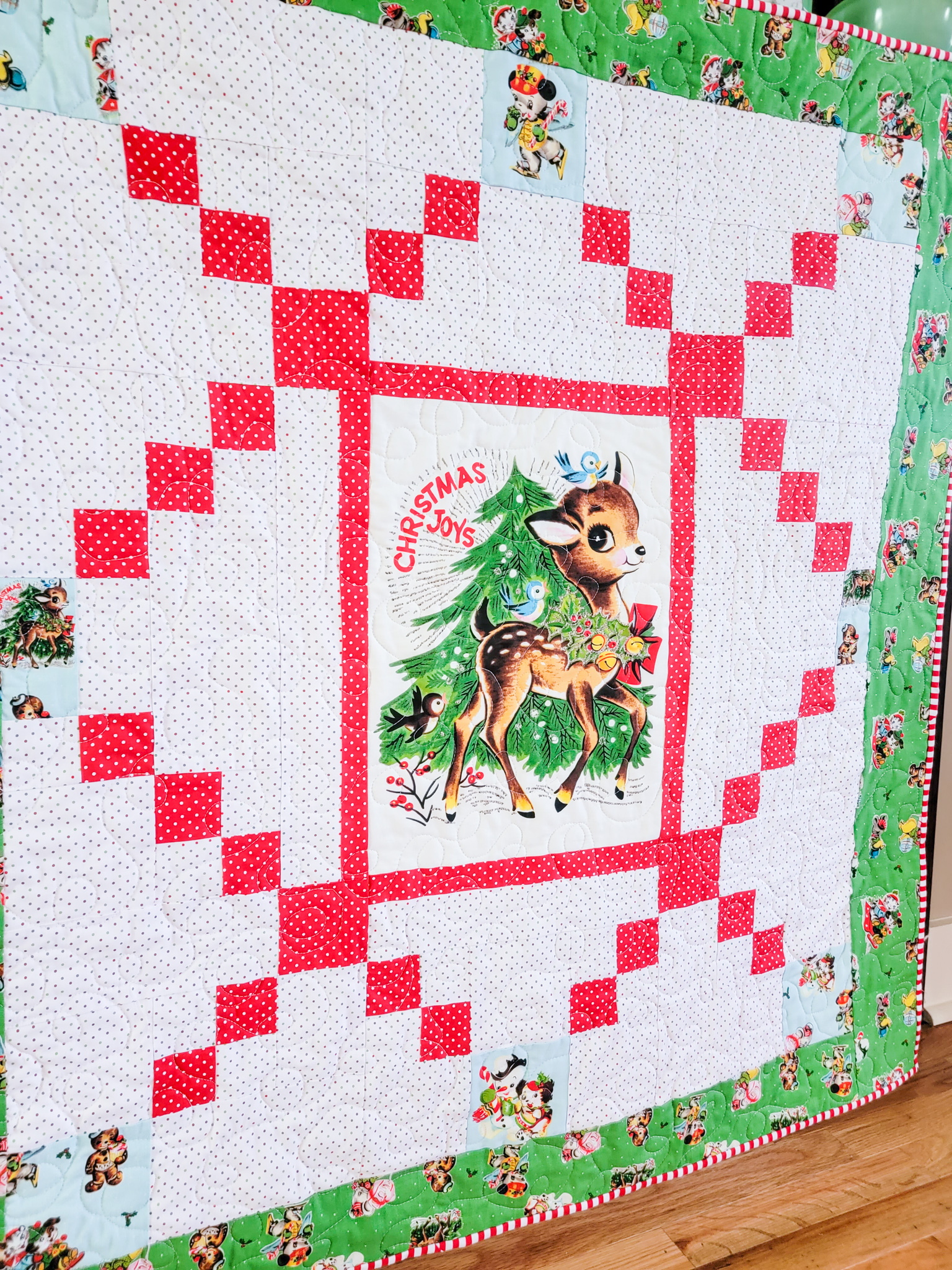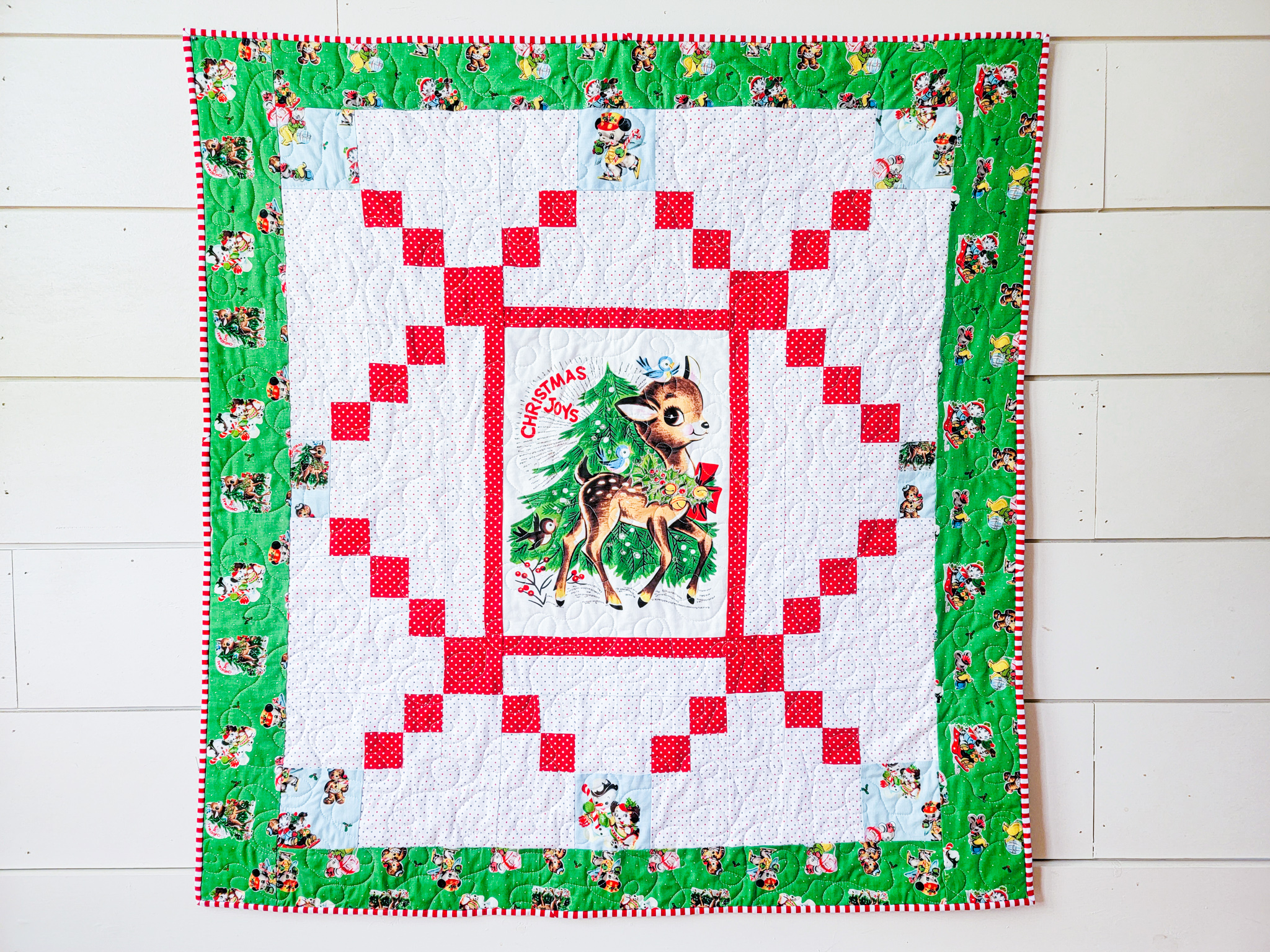 Thank you for checking out my little quilt! If you want to follow along for more of my sewing adventures, you can find me on Instagram at @sissybellesews.
Happy Sewing!
-Stephanie-