What is it about summertime that makes us just want to hole up in our sewing rooms and sew Christmas quilts? Oh yeah, it's because that's when all the cute, new Christmas fabric hits shops!!
Today we want to share a twist on one of our popular guest tutorial YouTube videos with Bev McCullough!
Bev was in the RBD studios to share two, fabulous pillow cover tutorials. We love them both so much (and they are free patterns)!
If you haven't seen the original video, check it out!
So cute, right? Today we are sharing a small twist on one of Bev's tutorials. We turned her Christmas Tree Patchwork pillow into a mini quilt!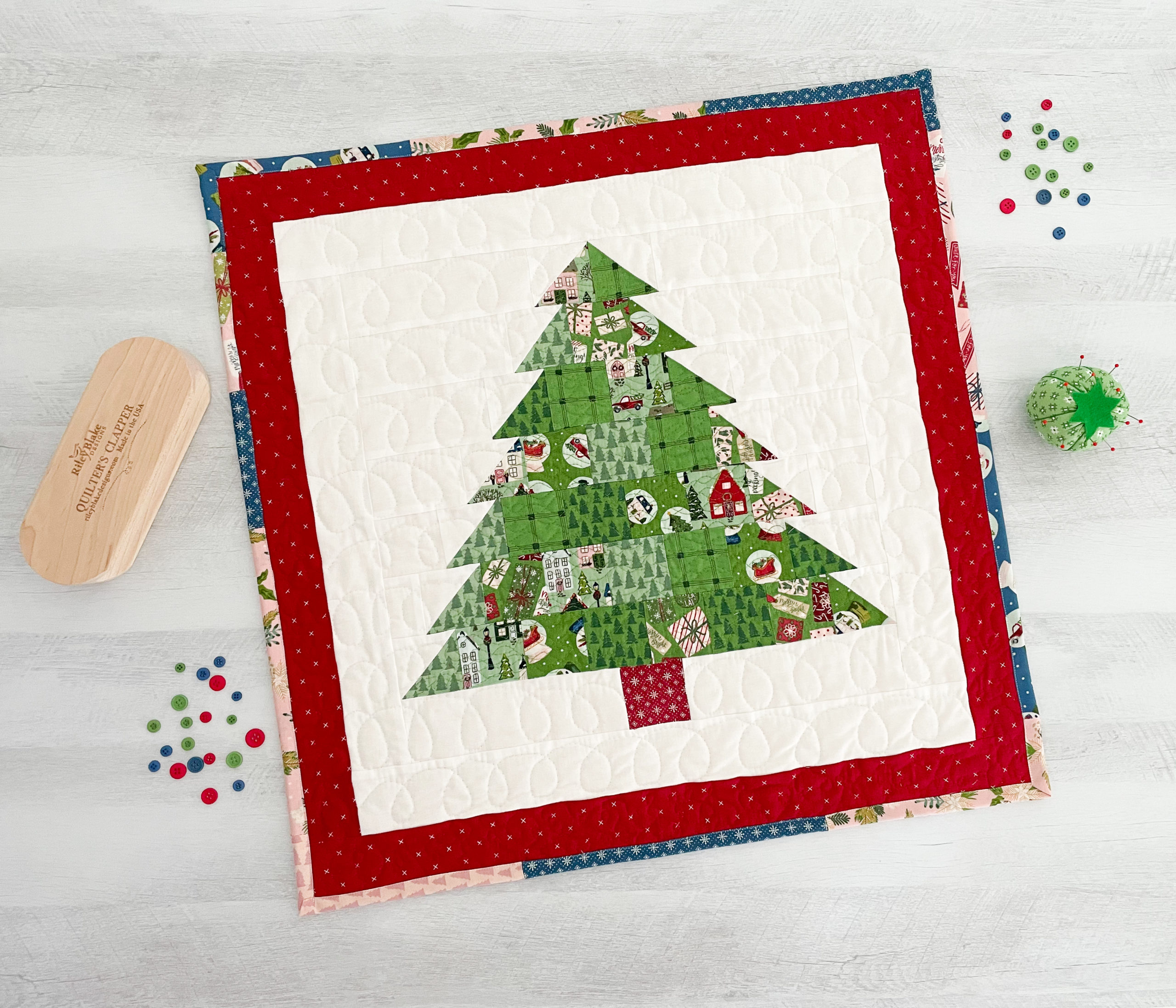 We love making mini quilts to use as wall hangings and home decor. For our fabric, we are sewing with Christmas Village by Katherine Lenius. This pattern is great for a 10″ Stacker! For our border we used Bee Cross Stitch basics by Lori Holt in Barn Red. We love how it pops!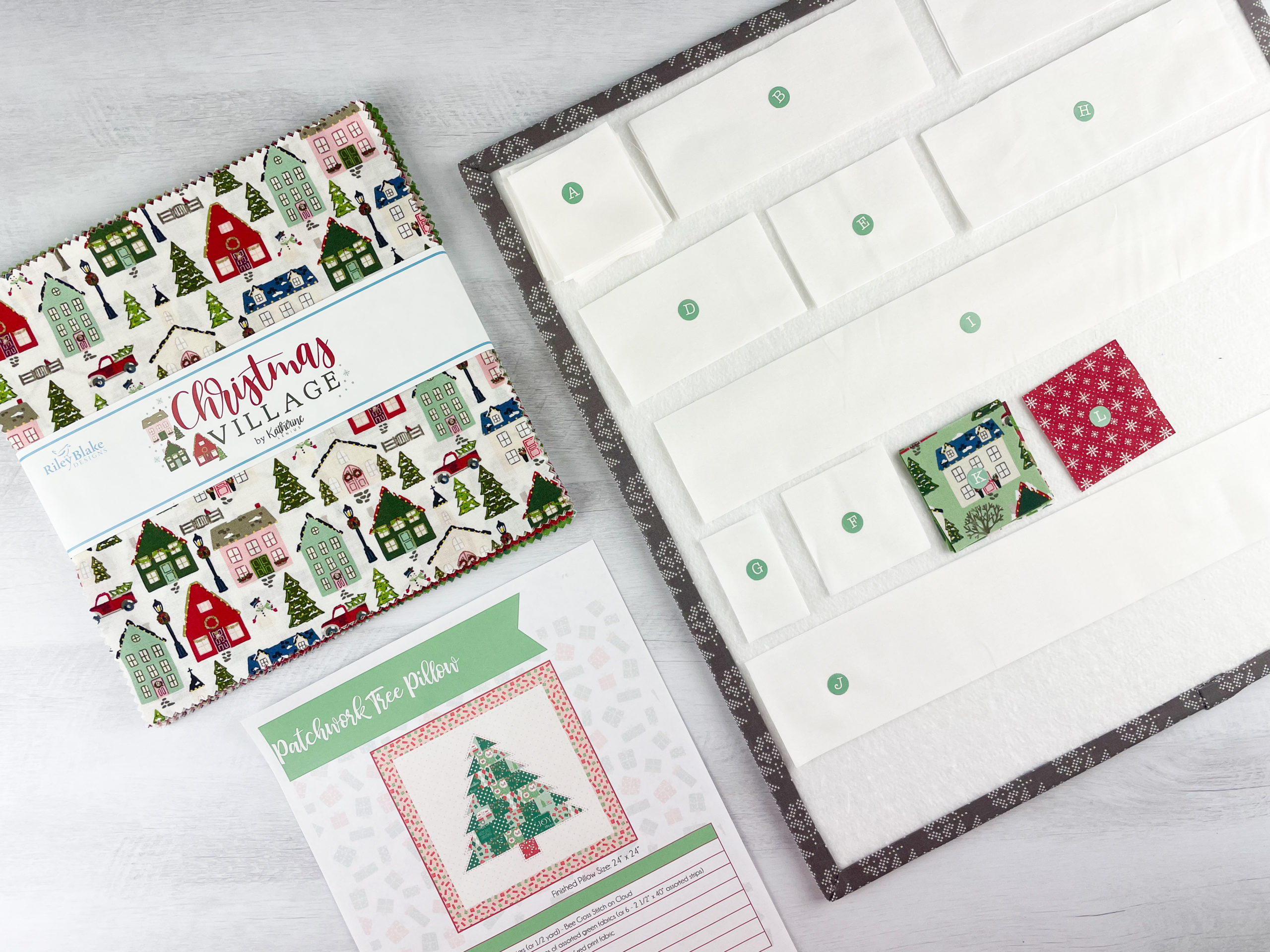 We have a pattern download for you if you want to make your own. To change the project from a pillow cover to a mini quilt simply skip the part about making an envelope closure and instead, finish the quilt top like you would any other quilting project with batting, backing, and binding.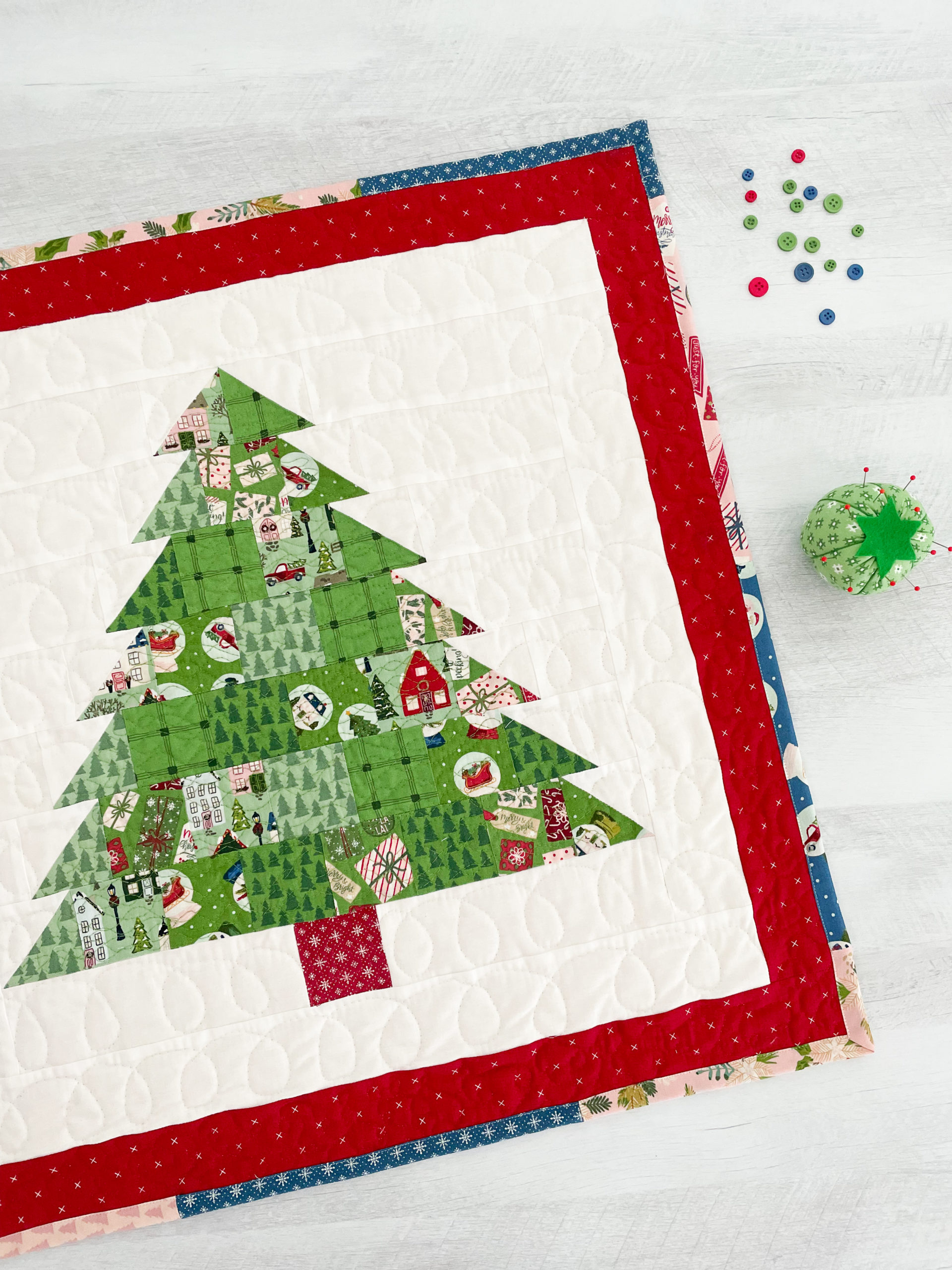 We love to use mini quilt projects to practice our machine quilting skills. This one turned out so cute with different quilting designs for the tree, background, and boarder areas. The final details was, of course, the scrappy binding! It's a great way to use up leftover scraps from the project.
Be sure to check out the video tutorial from Bev and sew along with us! You can easily customize this project to make a bench pillow, tote bag, or even a full-sized quilt by just repeating the pattern. We can't wait to see what you will make!