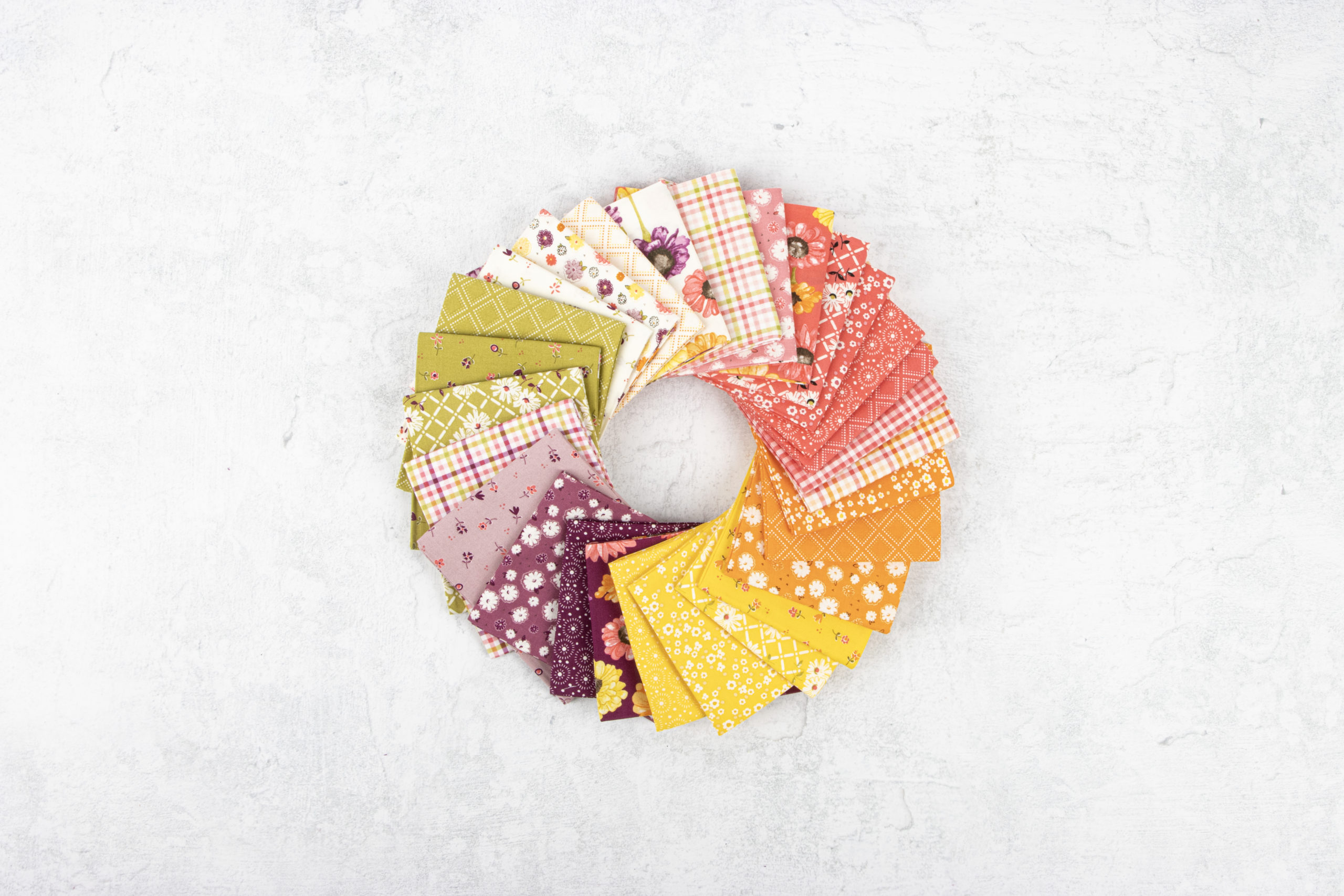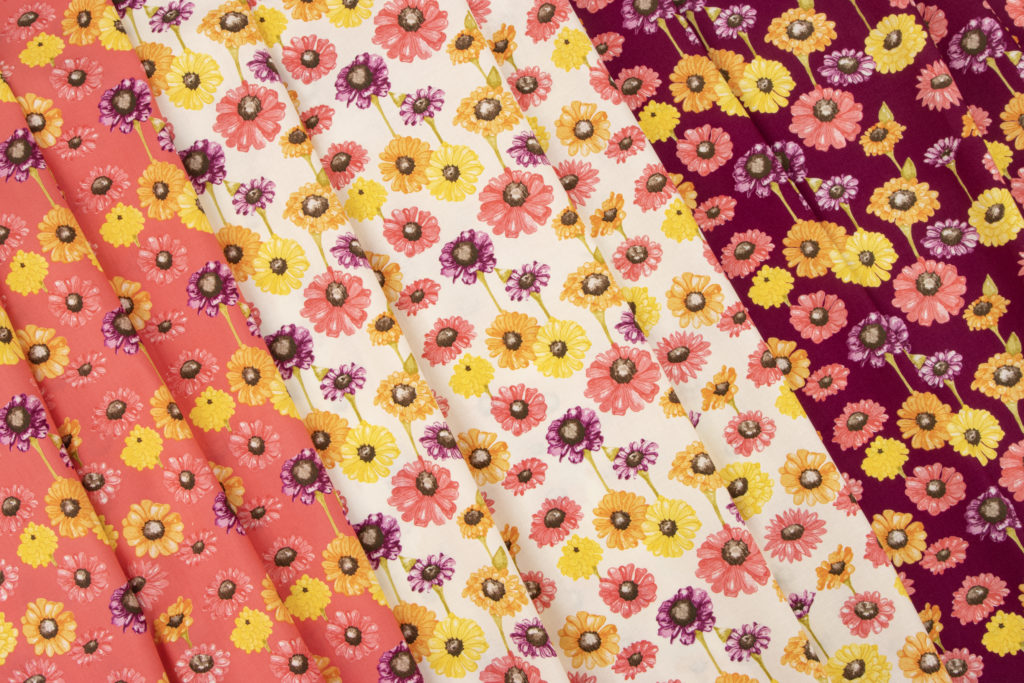 Adel in Summer by Sandy Gervais is the perfect follow-up to her other stunning seasons collections – Adel in Spring, Adel in Autumn, and Adel in Winter.

Adel in Summer is a gorgeous floral collection inspired by summer at Grammie's. It was all about gardening, canning, and chickens. Grammie's fruits and vegetables went into fruit jars while berries were turned into jams and jellies. Apples from Grammie's large apple tree, which shaded the chicken house, were made into delicious applesauce. And after a long day of canning and garden tending, there would be a bouquet of zinnias (in a fruit jar) on Grammie's buffet – it was the perfect amount of pretty!
Featuring colors like pink, berry, yellow, pear, orange, and creamsicle, the vintage-like florals and geometric prints in this collection will hopefully inspire you to create picnic quilts and rocking chair or porch swing pillows, and so much more!

Don't miss Sandy's "In a Fruit Jar" table runner kits. Collect them all!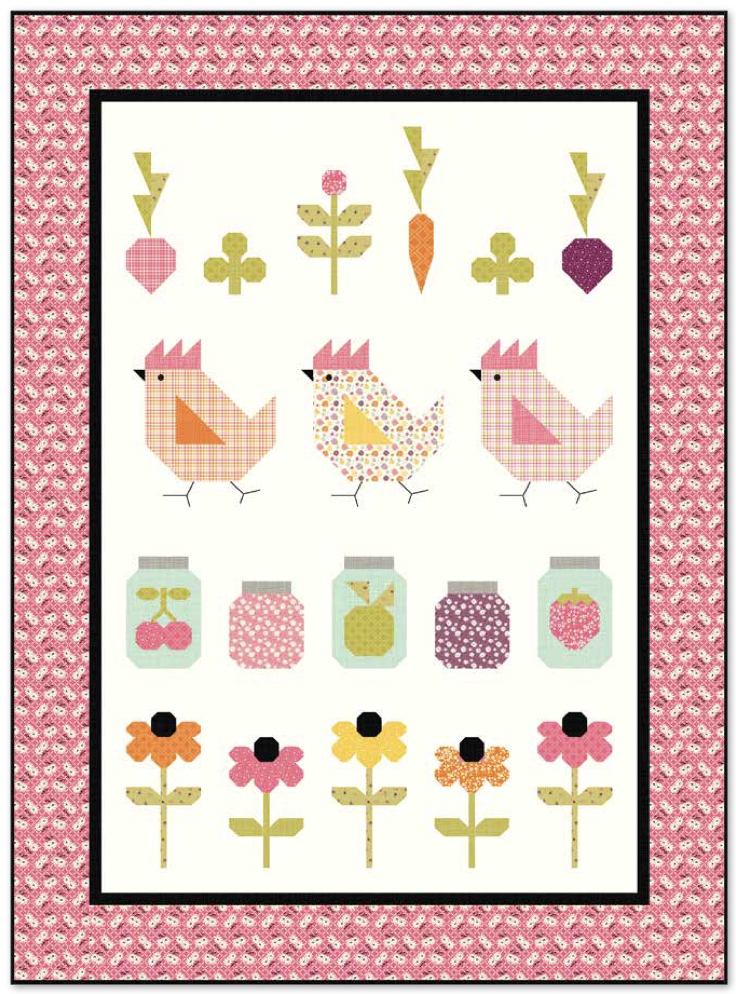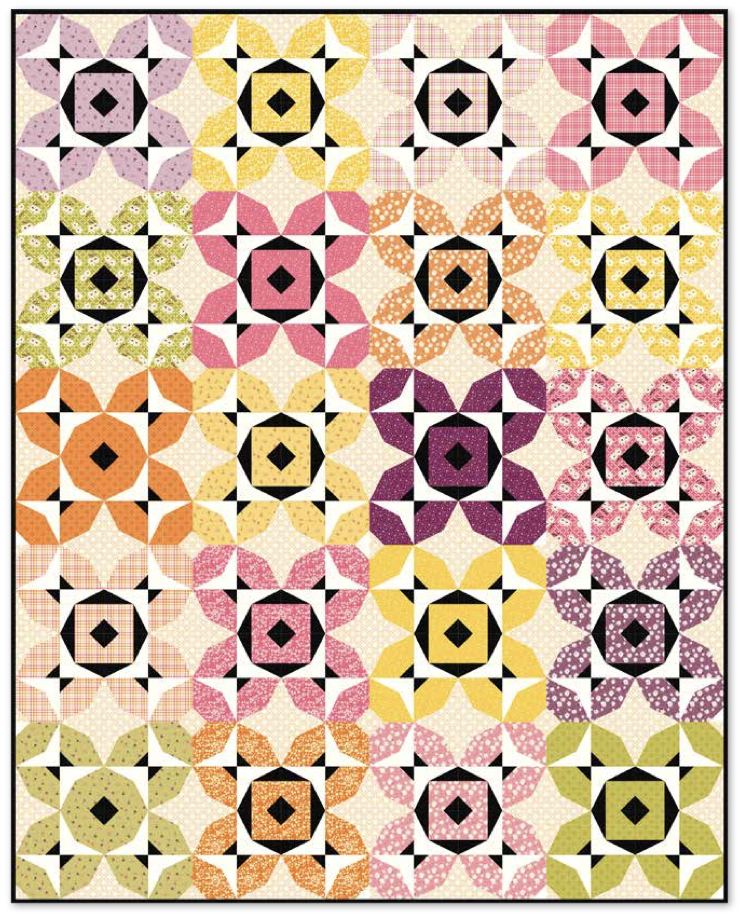 We are expecting Adel in Summer to arrive in May 2023! Already dreaming of what you'll create with it? Be sure to check with your favorite local or online quilt shop to see if they will be stocking this collection! Are you a shop owner? Adel in Summer is available for wholesale orders now!
---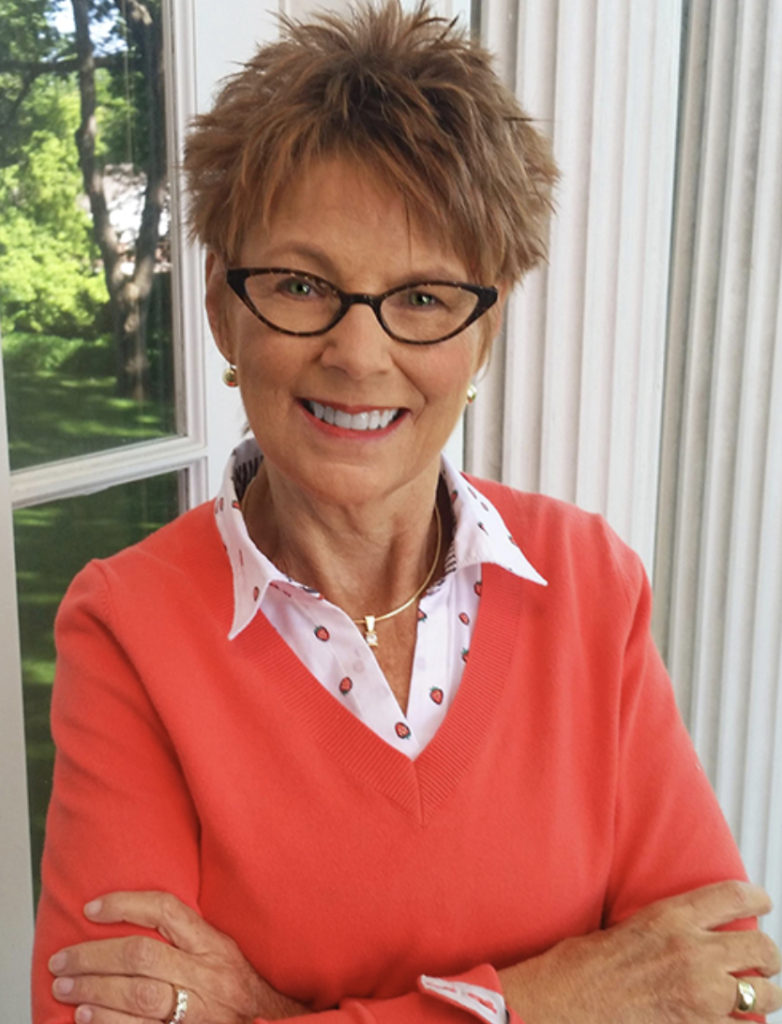 Designer:
Sandy Gervais
Diverse, yet Identifiable are words often used to describe Sandy's designs.
Designing fabric allowed Sandy to explore a medium you can touch … you can feel. It also allowed her to work with color – her favorite part of the fabric design process. A great deal of design time is spent on creating her unique color pallets. Often people say "I love this color – where has it been all of my life?"
"I like people to look at my designs and see a little piece of me…to know this came from Sandy Gervais."