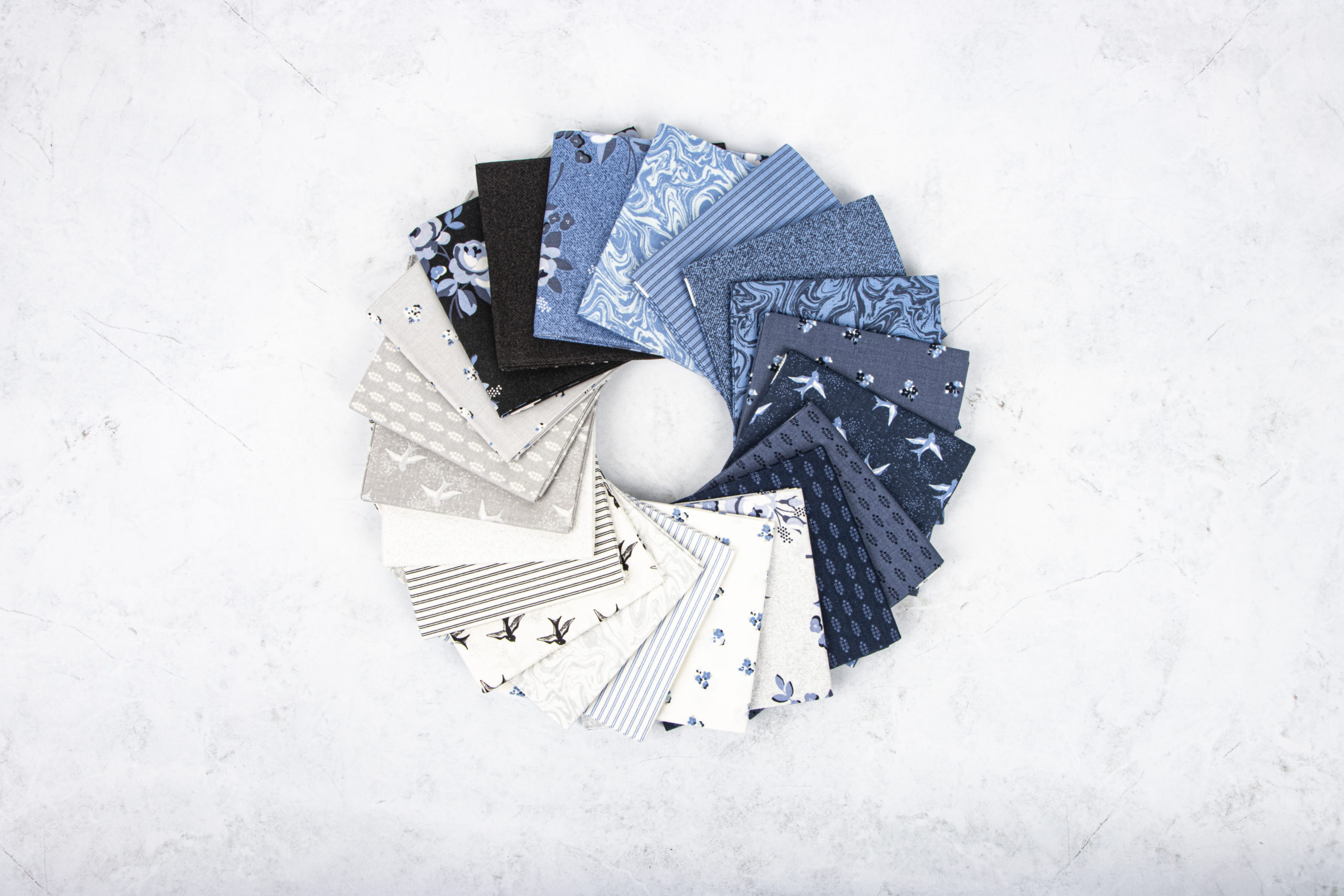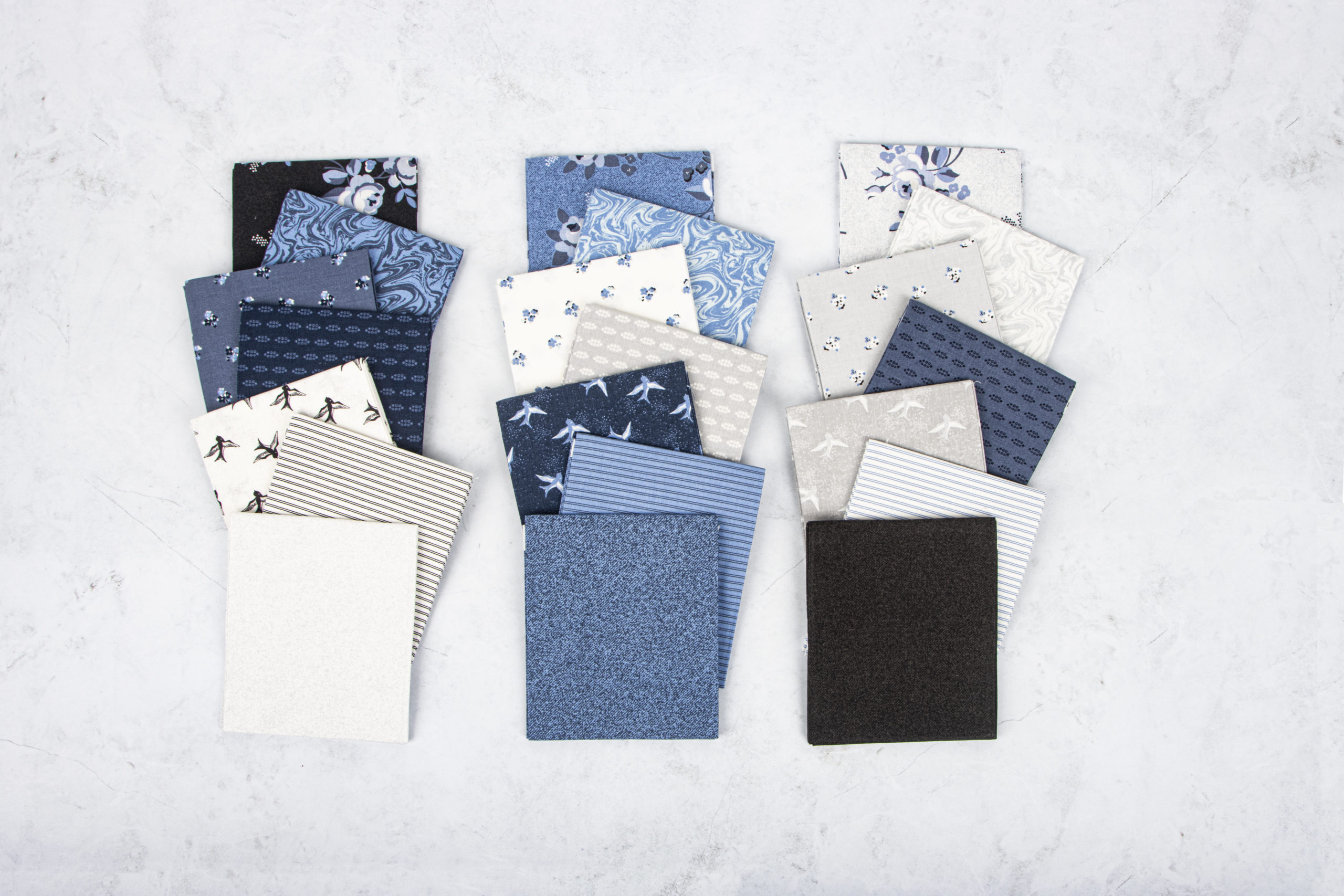 Christopher Thompson's latest designer fabric collection, Blue Jean features blue in almost every shade, which should come as no surprise, since blue is his favorite color. This collection is stitched together with lots of denim texture, a simple – yet classic wavy stripe, and of course florals in various shapes and sizes. The sparrow represents a time of peacefulness after the loss of his mother to breast cancer. Christopher hopes love surrounds you, your family, and your friends just like a well, worn-in pair of jeans.
The Pixelated Rose quilt is a fan favorite and it looks stunning in Blue Jean!!
We are expecting Blue Jean to arrive in September 2022! Already dreaming of what you'll create with it? Be sure to check with your favorite local or online quilt shop to see if they will be stocking this collection! Are you a shop owner? Blue Jean is available for wholesale orders now!
---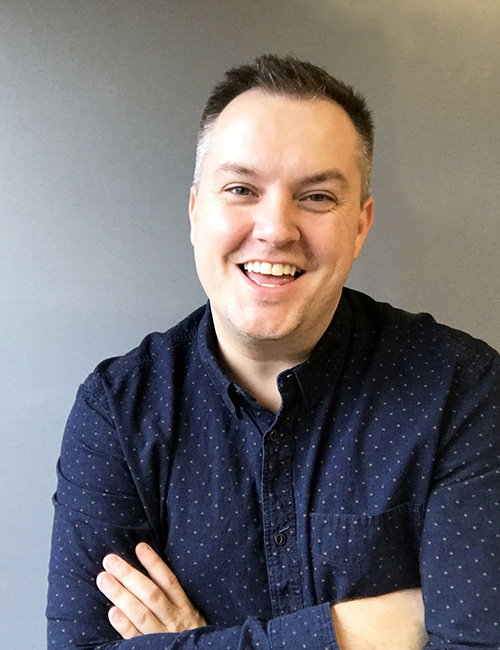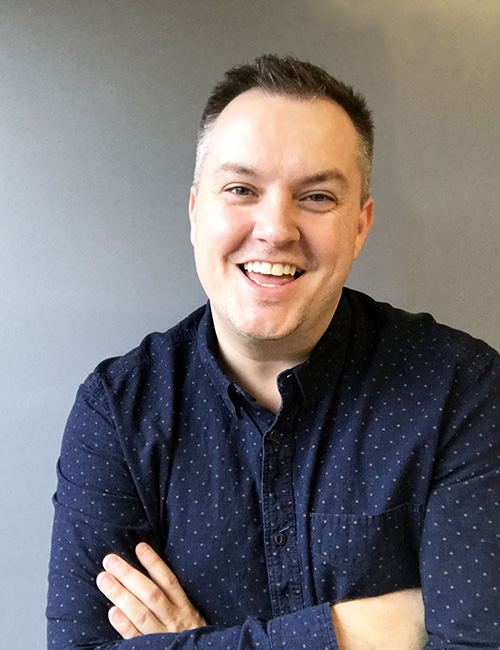 Designer:
Christopher Thompson
Christopher Thompson is a New York City based quilt designer in the fashion industry who puts his own creative spin on style. His perspective, modern. His preference, graphic. His approach, 100% unassuming. Before he could even walk or talk, he sat underneath the quilt frames of three generations of award-winning masters. Raised with quilting as a backdrop—color, pattern and design were part of his regular diet.
Today, Christopher gleans most of his inspiration from the New York City buzz and his work in the fashion industry—where color and print are the critical foundation of every design. He loves finding the balance between print scales and mixing it with a complementary or contrasting solid color.