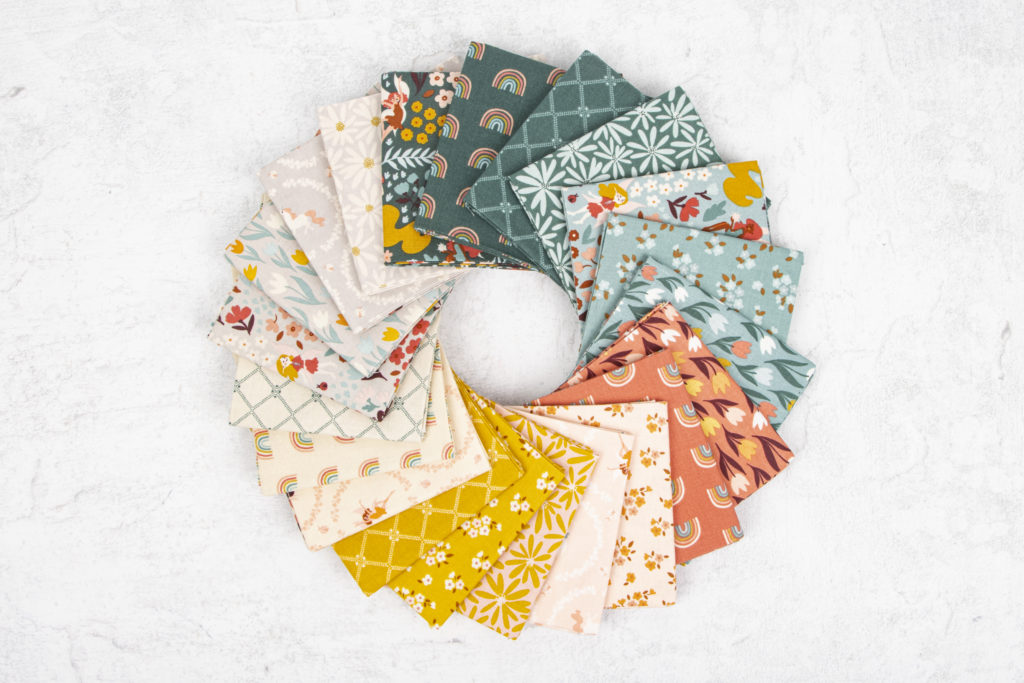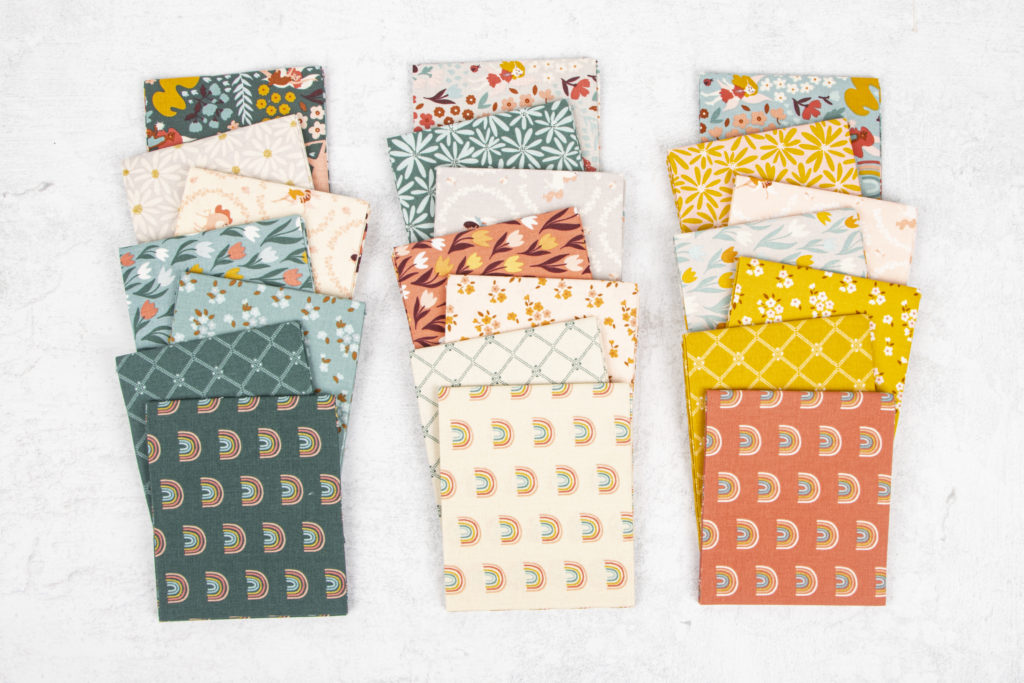 Fairy Dust brings your inner child into a magical world of unicorns, fairies and rainbows. Inspired by my daughter Lily, this collection was conjured up from many days playing pretend wearing our cardboard fashioned wings in
worlds made of marker drawn rainbows and fantastical stuffed best friends. Encouraging imagination, this floral
fairy collection is a love letter to our mother-daughter relationship based on creativity and magic.

– Ashley Collette
This collection is magical! We will also have a free pattern to accompany this collection! Isn't this quilt beautiful?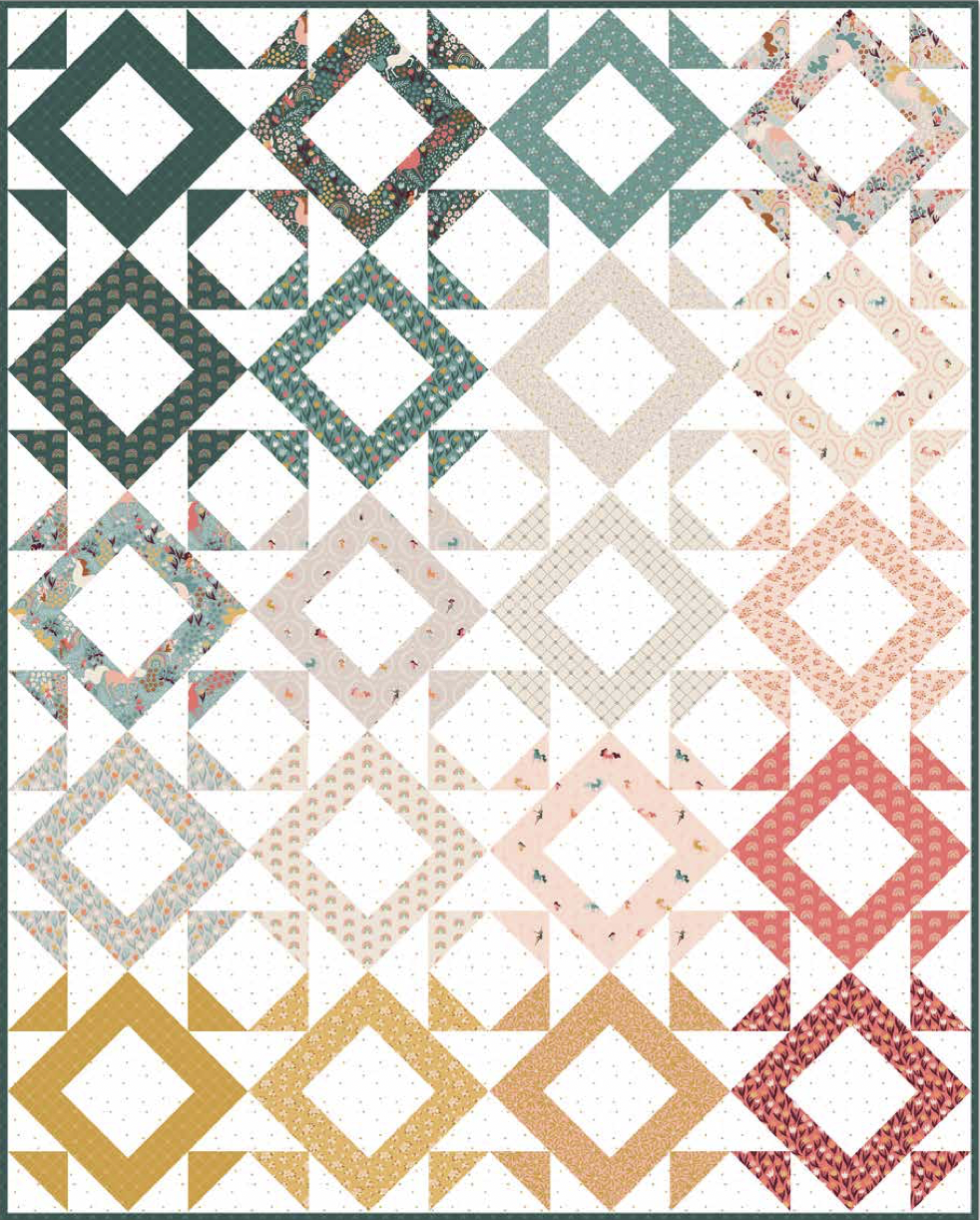 We are expecting Fairy Dust to arrive in August 2022! Already dreaming of what you'll create with it? Be sure to check with your favorite local or online quilt shop to see if they will be stocking this collection! Are you a shop owner? Fairy Dust is available for wholesale orders now!
---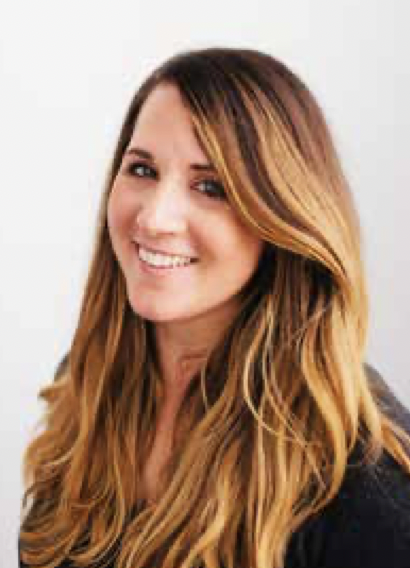 Designer:
Ashley Collett
Ashley is an illustrator, designer and pattern maker based in Seattle, WA. She has a versatile skill set including painting, drawing, surface design, character design, calligraphy, lettering and illustration. She loves to dip her hands into a little of everything!