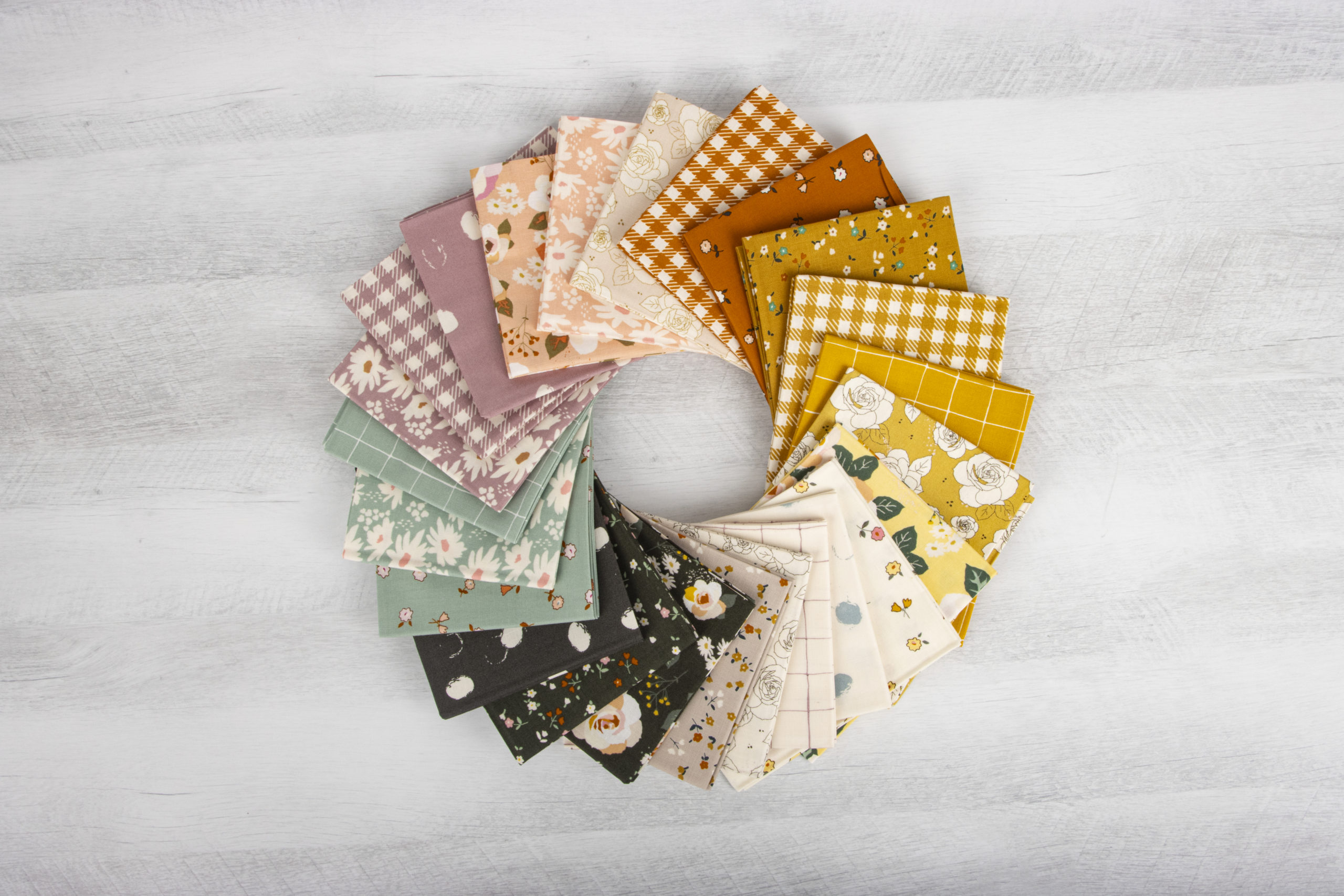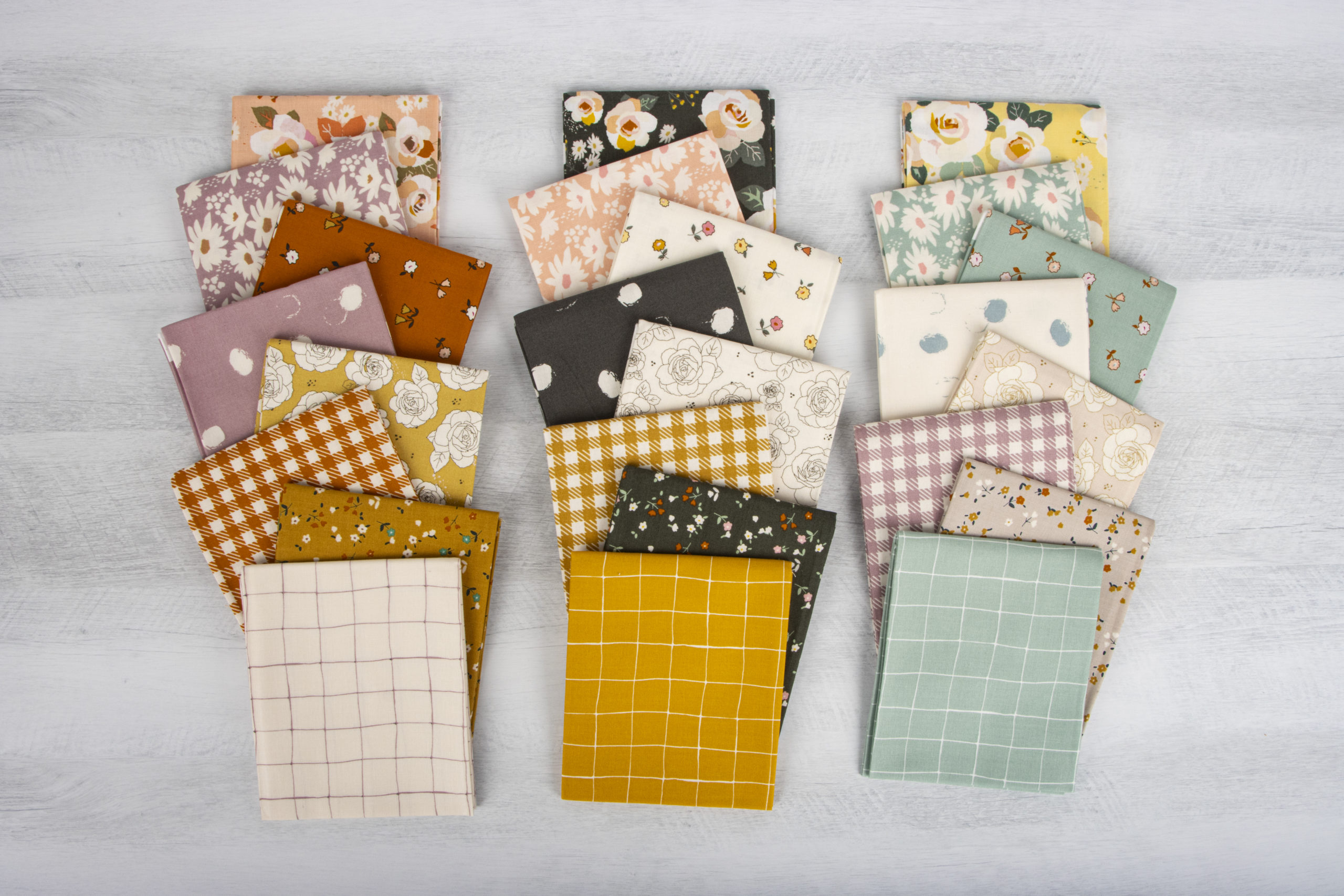 Minki Kim's newest designer fabric collection, Forgotten Memories was inspired by her daughter's room – the vintage colors in her closet, the pretty stationary on her desk, and the pictures that hang on her wall. They all remind Minki of her childhood and the things she loved. You'll make new memories of your own with this elegant collection featuring colors like blush, taupe, sea glass, amethyst, and dark hunter. The inspirational Forgotten Memories panel can be used in various sewing and quilting projects like pillows, quilts, and more.
Forgotten Memories looks perfect in quilts and any other project! Scroll to see some quilt patterns and the darling Bonbon Pouch Pattern Set by Minki Kim.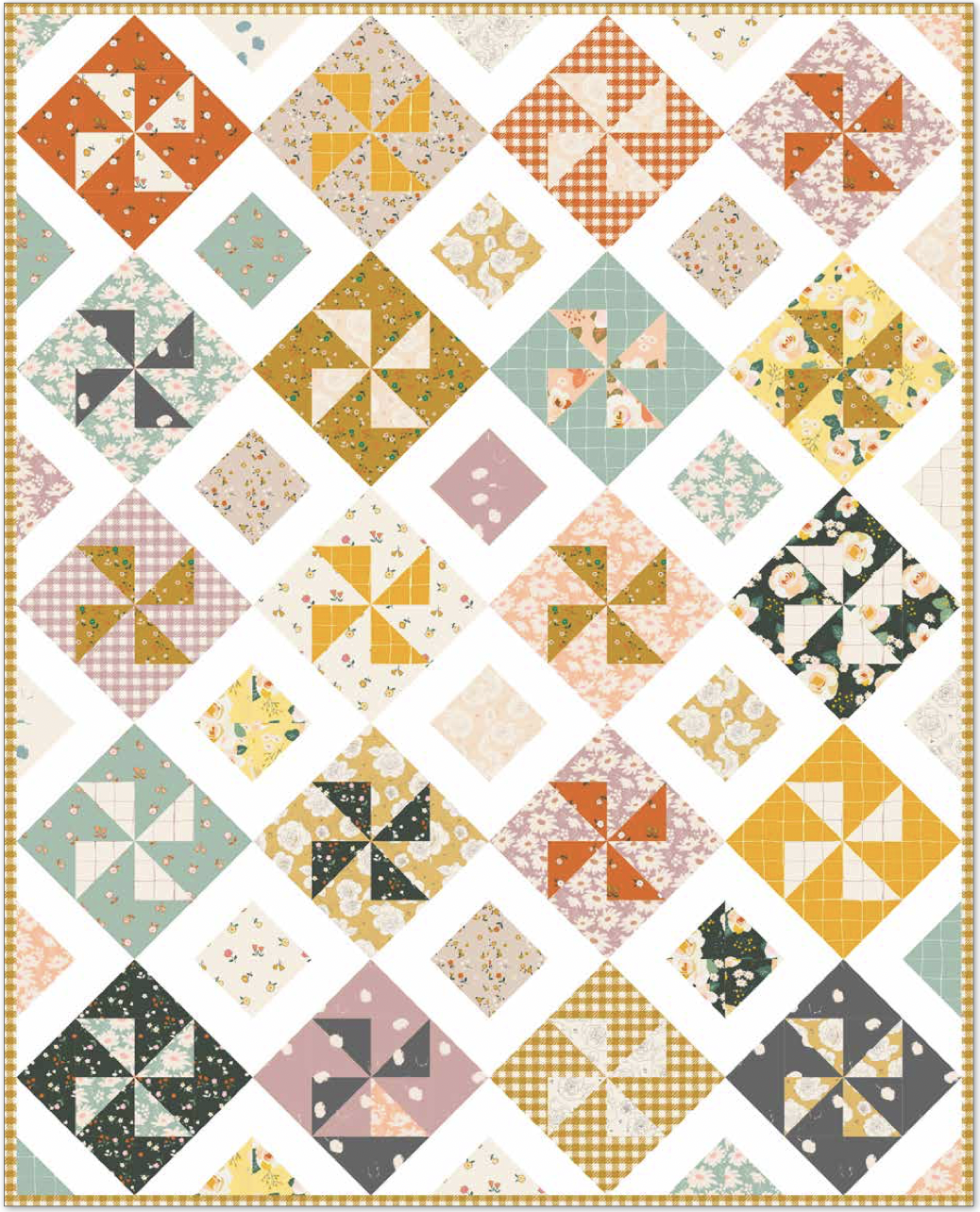 We are in love with these little pouches!! Find the pattern HERE.
We are expecting Forgotten Memories to arrive in October 2022! Already dreaming of what you'll create with it? Be sure to check with your favorite local or online quilt shop to see if they will be stocking this collection! Are you a shop owner? Forgotten Memories is available for wholesale orders now!
---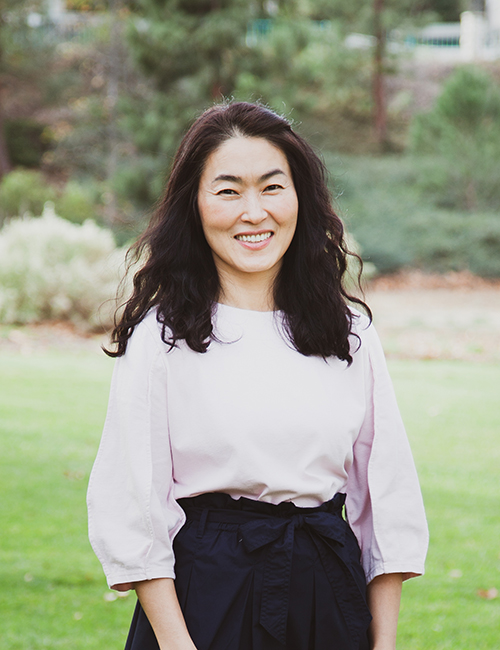 Designer: Minki Kim
Minki Kim lives in Southern California with her husband and three young daughters. A formally trained artist, she has always loved to draw, and when she discovered that she could draw with her sewing machine, she began incorporating her drawings in many of her projects, a technique she calls Sewing Illustration. Minki has a book "Sew Illustrated; 36 charming fabric and thread designs" (co-authored with Kristin Esser) from Stash Books. She contributes regularly to publications worldwide.
When not sewing, Minki enjoy capturing her kids and her quiet little town and trying to recreate through her fabric designs.