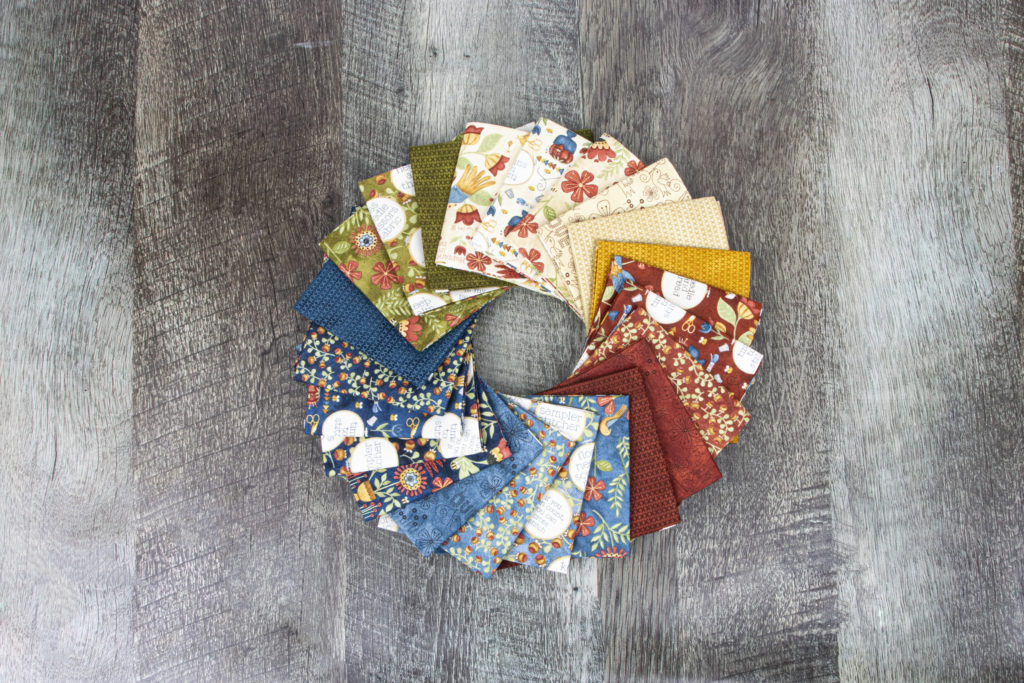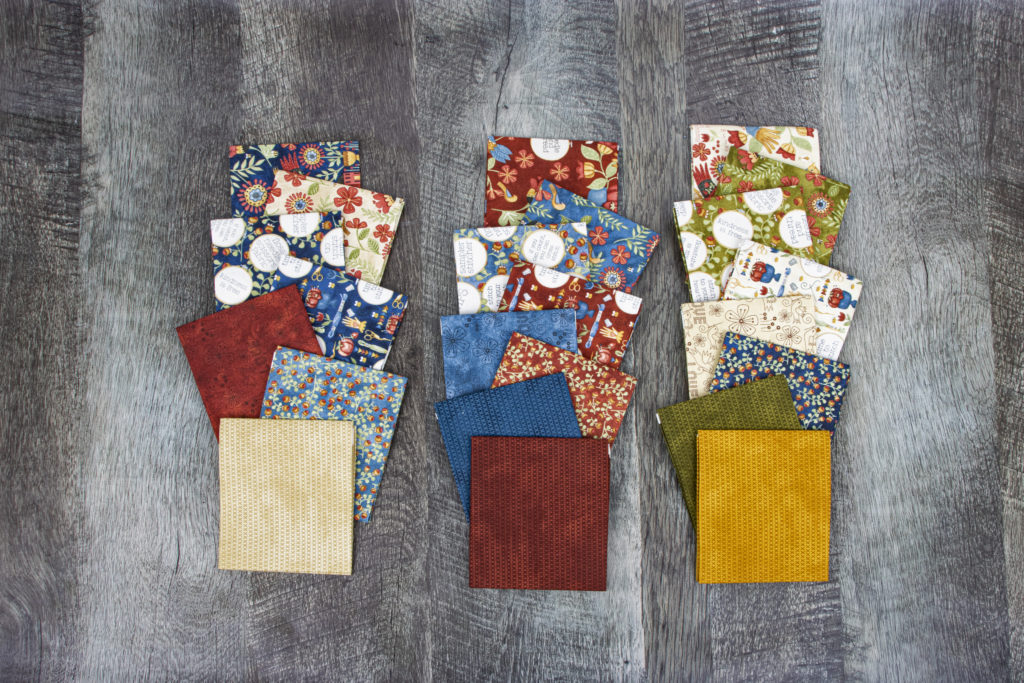 Keep calm and stitch on with Teresa Kogut's newest designer fabric collection, Stitchy Birds. Beautiful cross-stitching birds and their tools are just the beginning of this folk-art collection. Blue, butterscotch, green, midnight, and parchment make an oh-sew gorgeous palette for the florals, embroidery hoops, stitches, and more. You'll stitch to your heart's content with this beautiful collection.
Want to see how this fabric looks in a quilt? Check out these TWO free patterns below! These patterns will be available for download on our site soon.
We are expecting Stitchy Birds to arrive in September 2022! Already dreaming of what you'll create with it? Be sure to check with your favorite local or online quilt shop to see if they will be stocking this collection! Are you a shop owner? Stitchy Birds is available for wholesale orders now!
---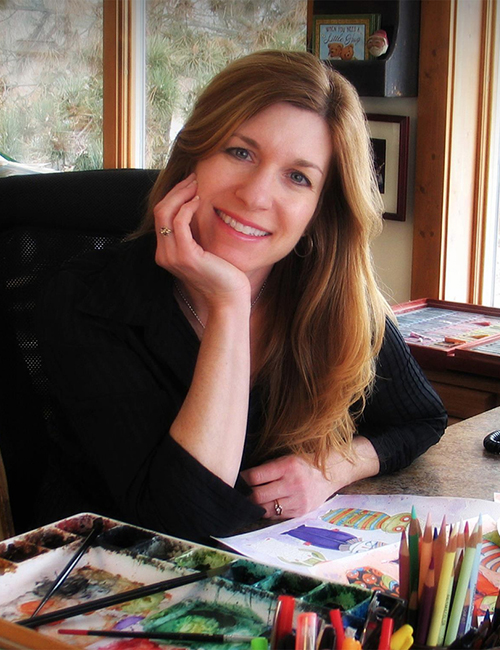 Designer:
Teresa Kogut
All through my childhood I dreamed of becoming an artist. I'm grateful to be living out that dream with the support and encouragement of my family and friends.
I became a full time artist in 1992. The desire to start a family and work from home was the driving force in my decision to quit my job and start my own business.
Years later while attending quilt market, I discovered and fell in love with punch needle embroidery. In 2005 I attended my first wholesale show selling punch needle and cross stitch patterns to needlework shops which is the bulk of the business now. I also offer online tutorials teaching punch needle and painting.
We made our home in Michigan and are grateful for our little piece of heaven on earth. The studio overlooks our pond which attracts deer, wild turkeys, herons and a host of other little critters.
I have much gratitude to all of the customers, licensees and shop owners who have supported my work throughout the years. Thank you for making my dream come true!