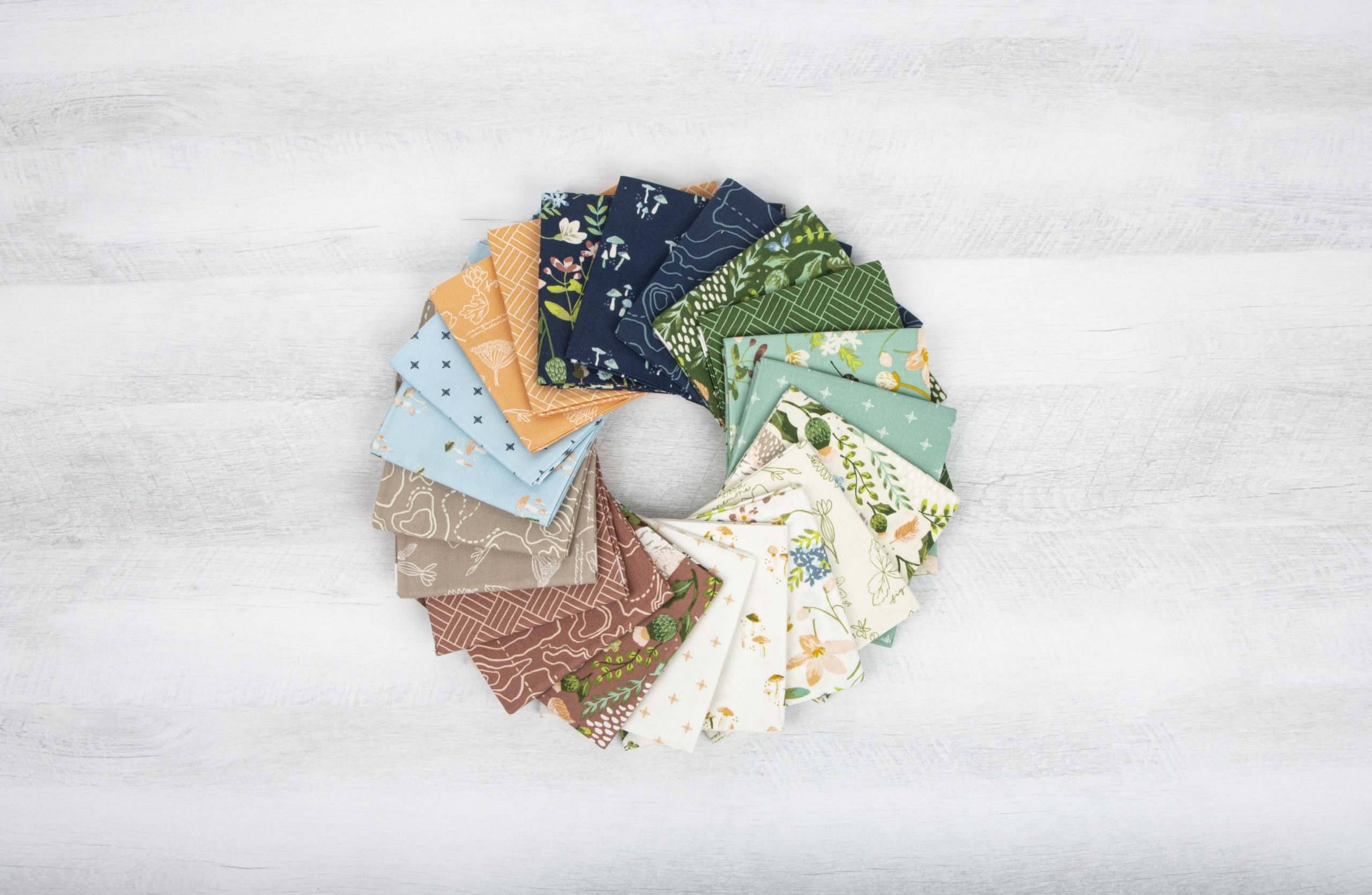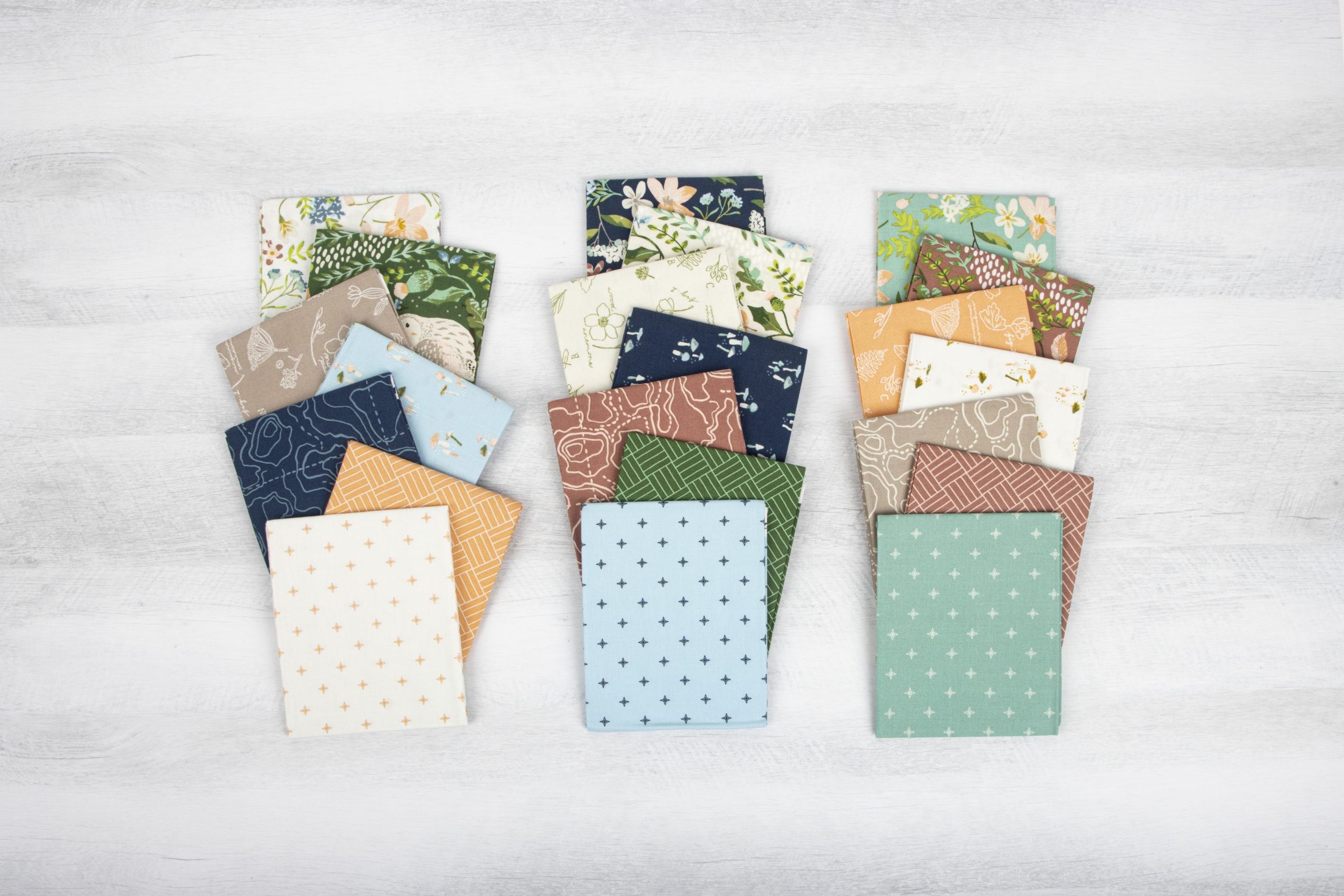 Since my children were small we've gone on nature walks. Even when those walks were only through our neighborhood we'd collect treasures like feathers, rocks, seeds, and leaves. We'd look for birds and inspect the
stumps of fallen trees for mushrooms. As my children got older we ventured further away from home and started
discovering new trails and paths we'd never visited. This collection is inspired by those years spent wandering through the woods, whether those woods were practically in our own backyard or in northern Minnesota. The artwork originates from collected pictures of woodland wildflowers, a barred owl we spotted one evening, and the memories of exploring the wild places around us.

– Katherine Lenius
We love the bold colors and stunning florals in this collection. It definitely has a modern vibe. Check out Wildwood Wander in two stunning quilt patterns by Taren Studios!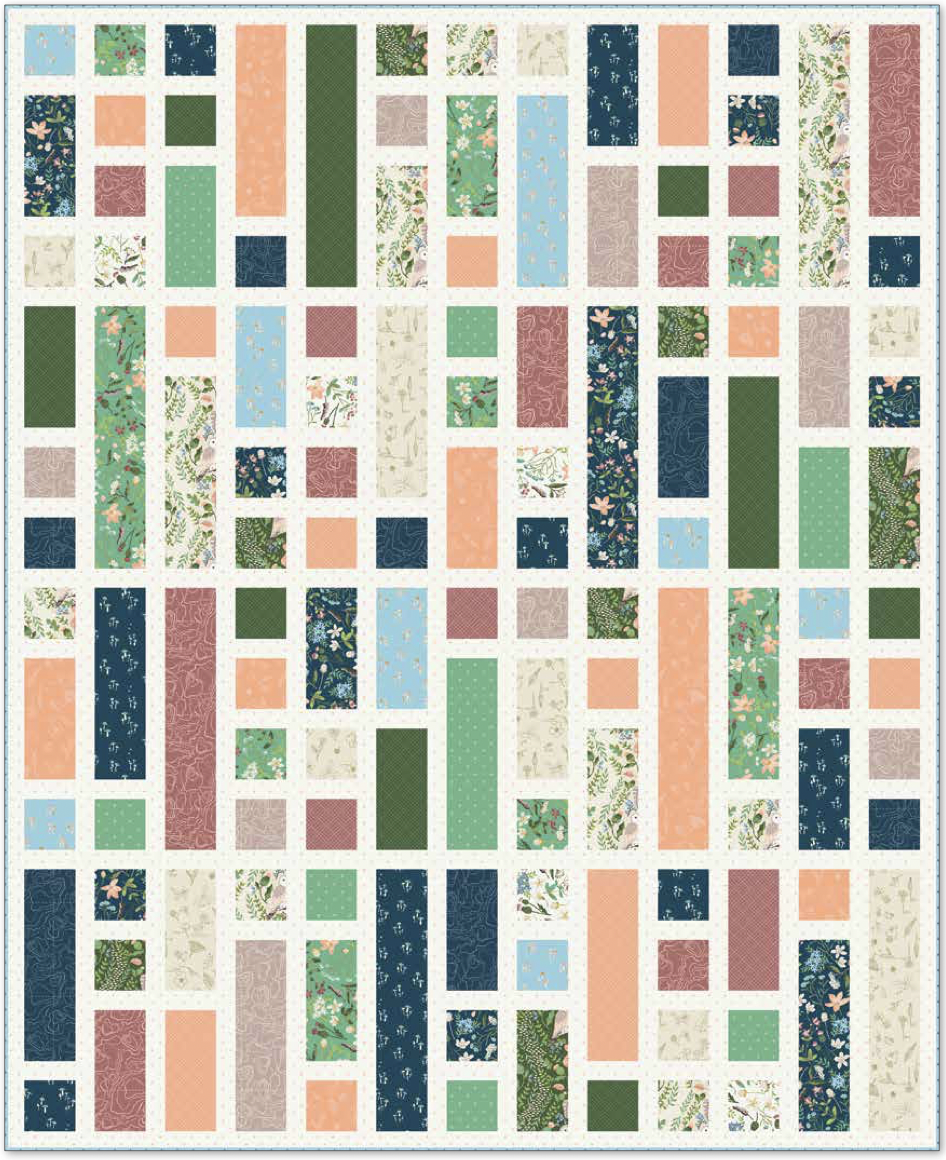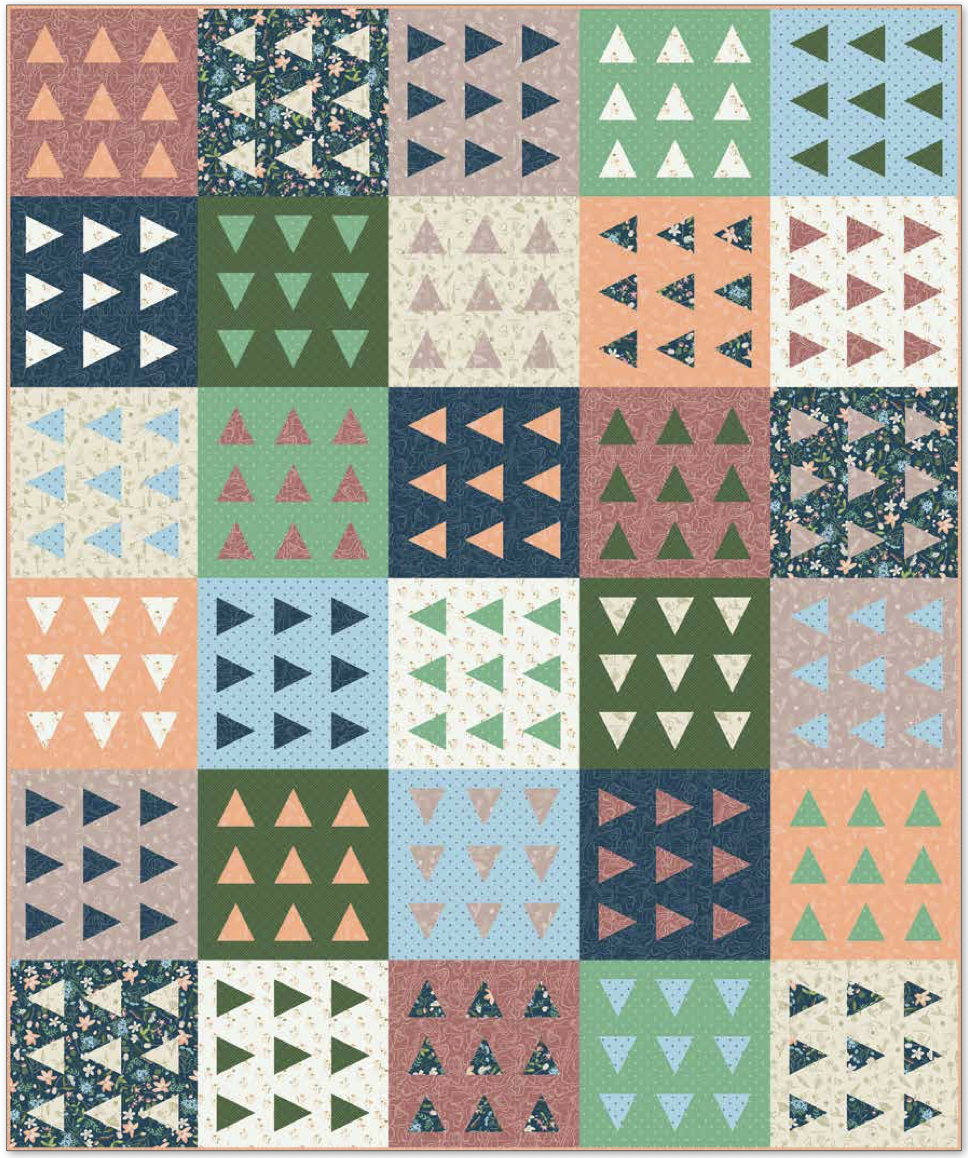 We are expecting Wildwood Wander to arrive in August 2022! Already dreaming of what you'll create with it? Be sure to check with your favorite local or online quilt shop to see if they will be stocking this collection! Are you a shop owner? Wildwood Wander is available for wholesale orders now!
---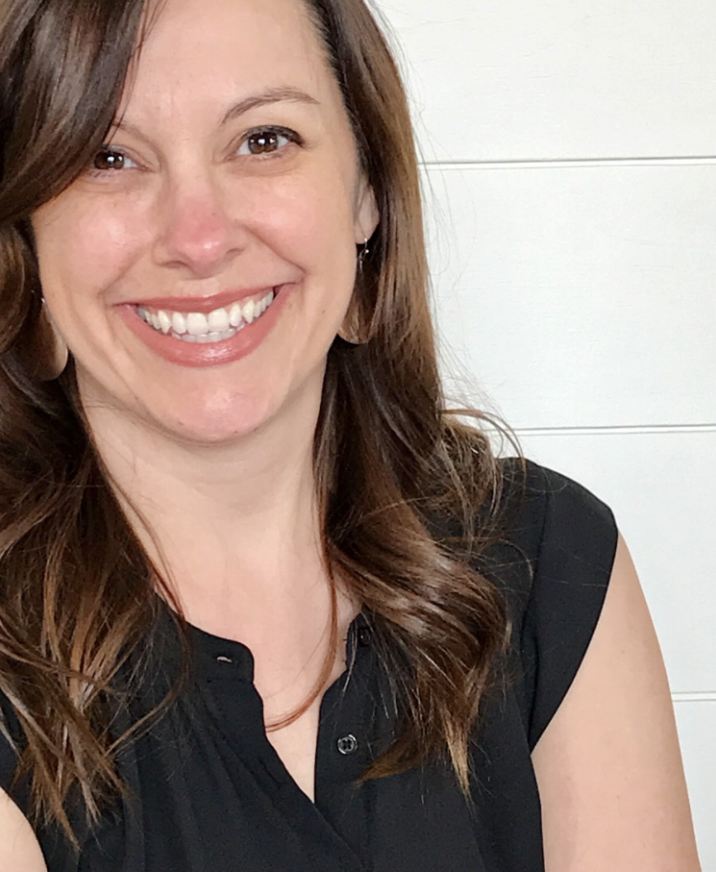 Designer:
Katherine Lenius
Katherine is an illustrator and surface pattern designer living outside of Minneapolis, Minnesota. Her illustrations and designs are homegrown and have roots in the past but with a contemporary sensibility. Her work is a combination of traditional media (pencil, ink, & watercolor) and digital. She enjoys designing for fabric, stationery, greeting cards, wall art, home decor, and children's art.