Have your seen our Color & Sew Pillowcase Kits? These are so much fun! Seriously, what kid wouldn't love to be given permission to color on his/her pillow?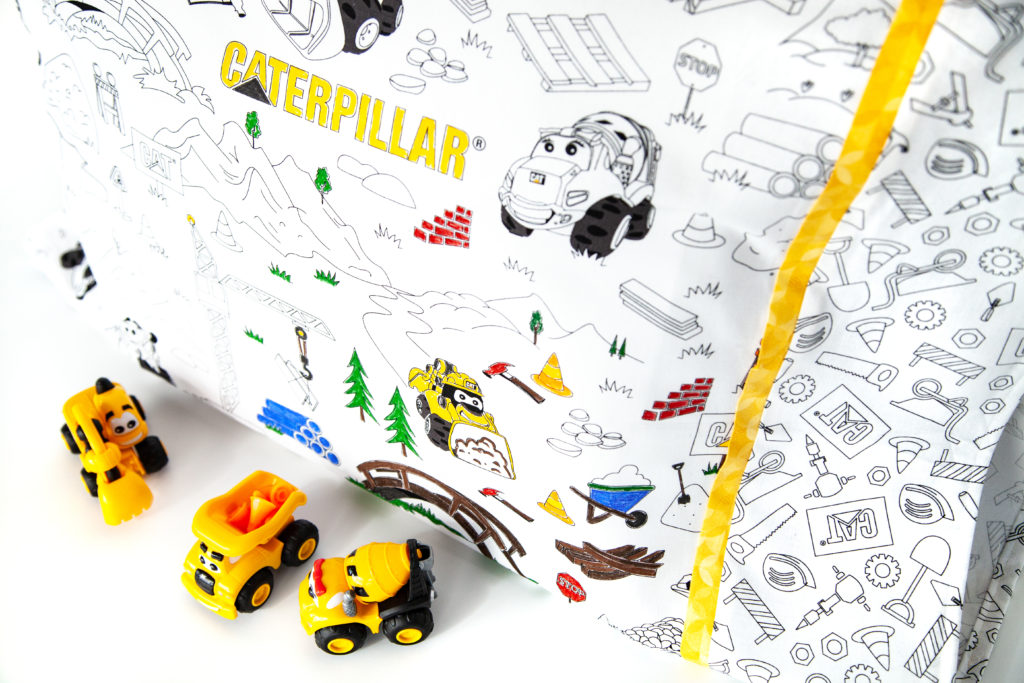 We have kits featuring CAT®, Girl Scouts®, Cub Scouts™, Tarzanimals™, and The Wiggles.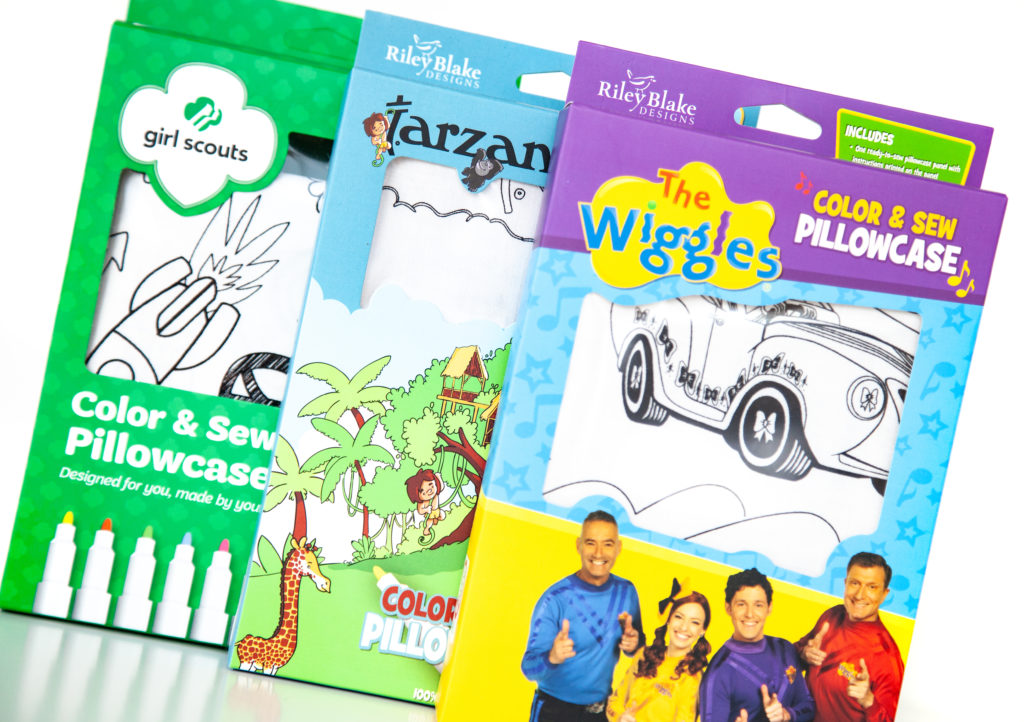 The kits include a panel with printed instructions and a set of fabric markers.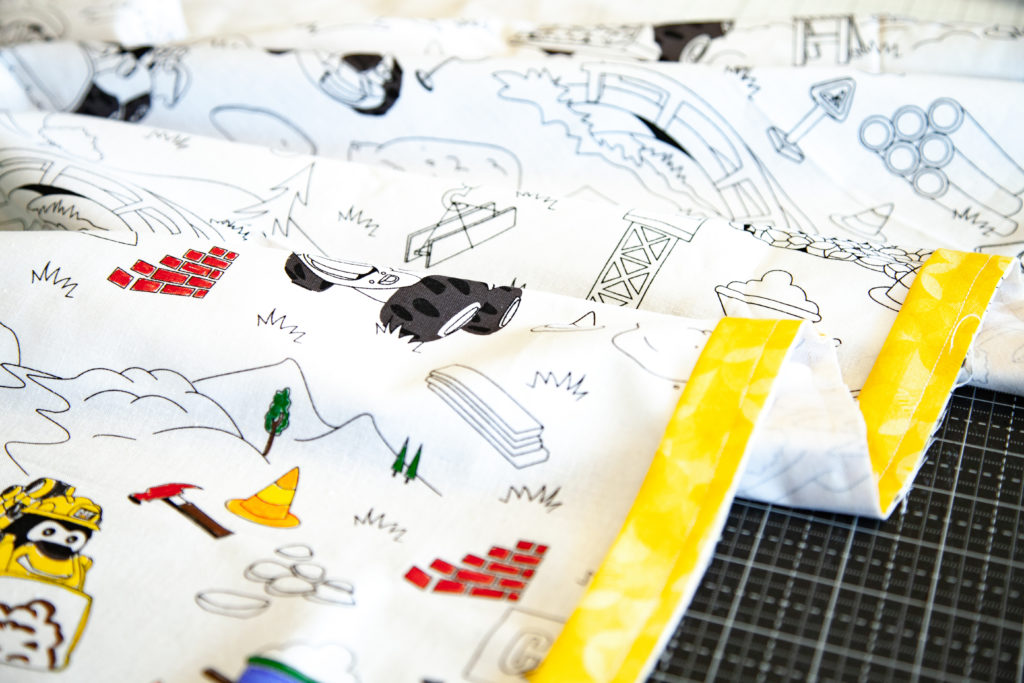 To make the pillowcase, I cut in the space on the panel that divided the main pillowcase with the border.
Then I took a 2″ x WOF strip of Yellow Crayola® Kaleidoscope fabric and pressed it in half. Next, I pinned it to the edge of the pillowcase, lining up the raw edges. Using a 1/4″ seam allowance, I stitched it in place.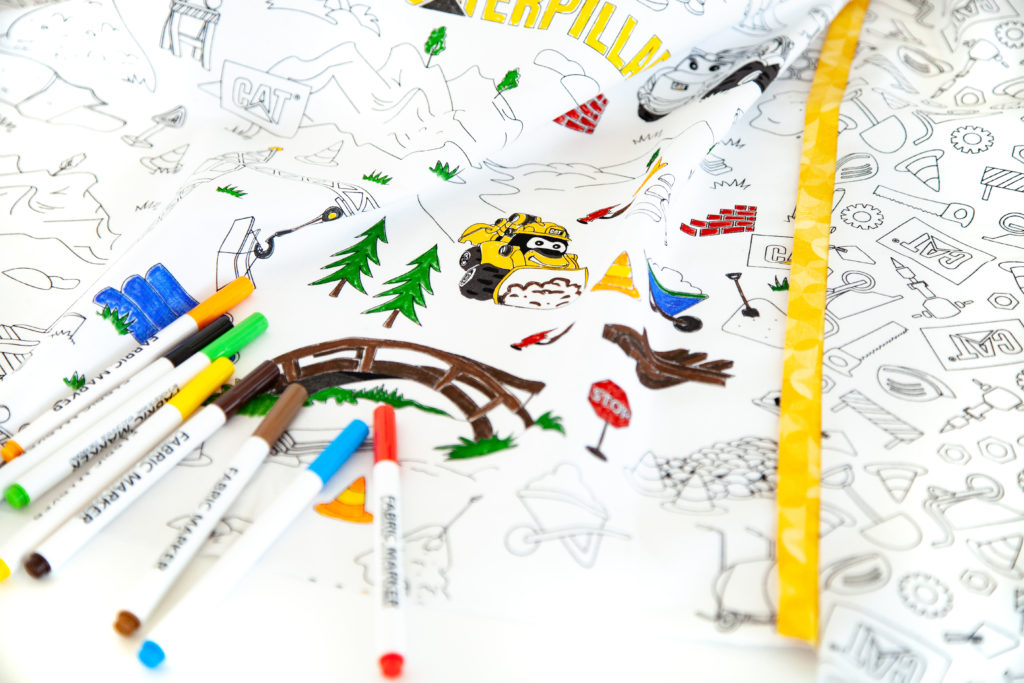 To add the border, lay it on the main pillowcase/kaleidoscope border, right sides facing. Pin, then stitch in place, using a 1/4″ – 3/8″ seam allowance.
Now, fold the entire fabric panel in half, lining up the seam that joins the border with the pillowcase body. Using a 1/2″ seam allowance, stitch down the side, pivoting at the corner, and continuing to stitch across the bottom.
Clip the corners and turn right side out. Press.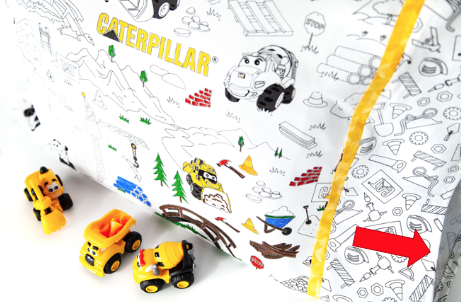 All that remains is to finish the border edge. Fold the raw edge under 1/4″. Press. Fold under again 1/4″. Press again. Stitch.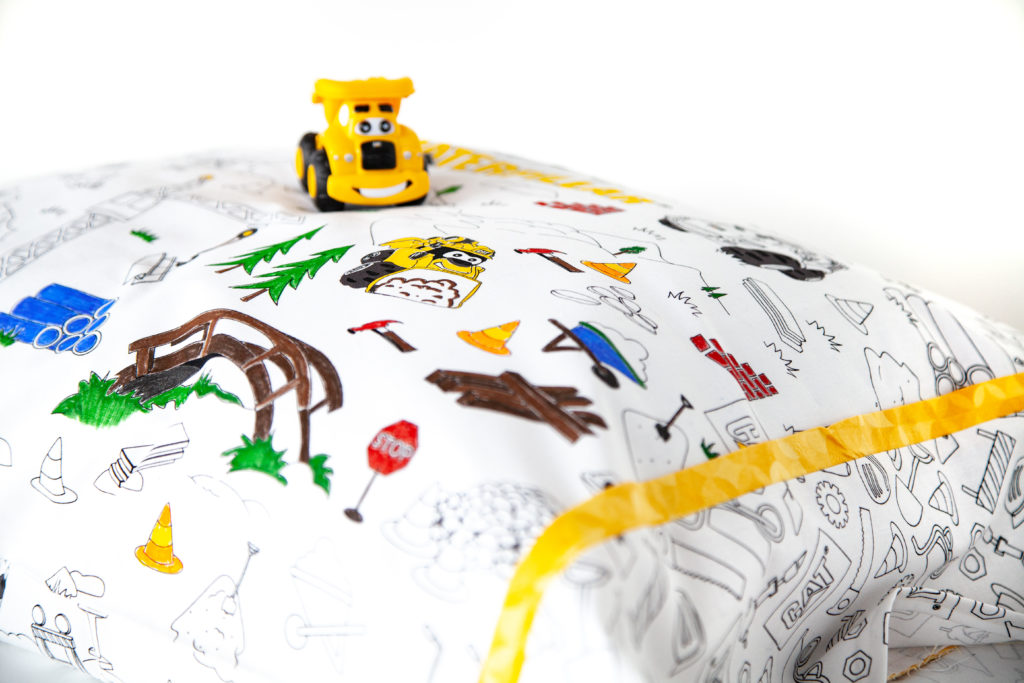 That's all there is to it! This project takes about 30 minutes from start to finish. Wrap it up with the included fabric markers and you have a one-of-a-kind gift and child would treasure!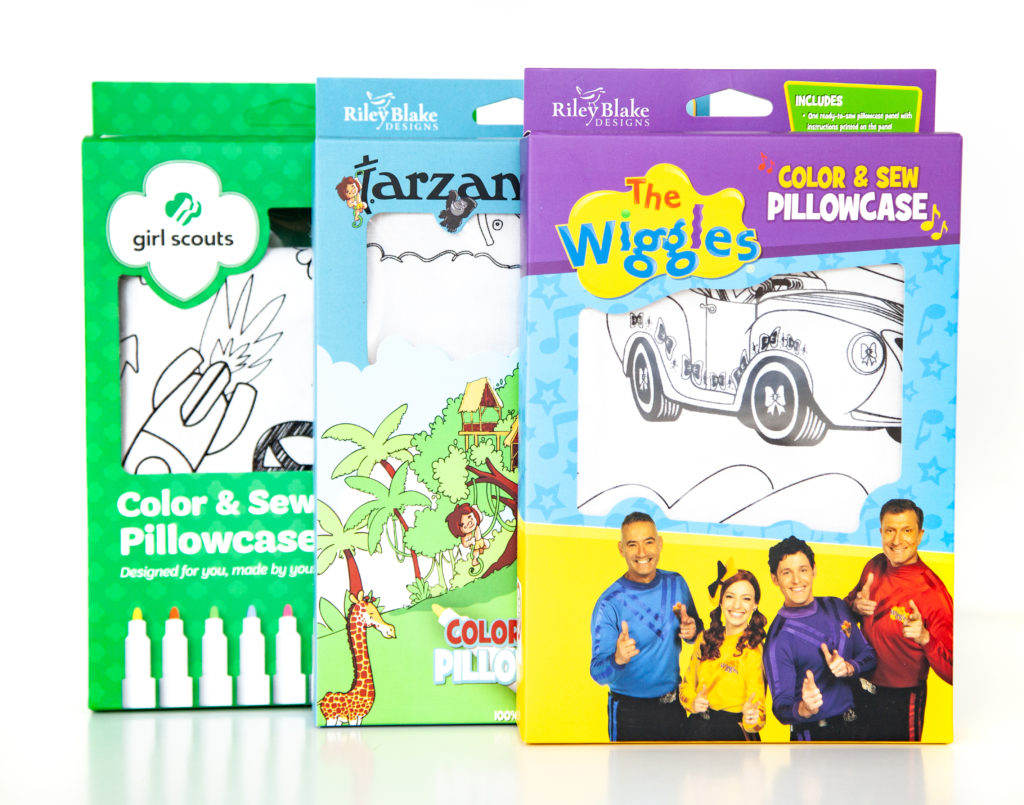 Riley Blake Designs Color & Sew Pillowcase Kits are available now at local and online stores near you. Pick up yours today and share your makes with us on Instagram using #rileyblakedesigns, #iloverileyblake, and tag us @rileyblakedesigns.
Thanks for stopping by!